So truth of the matter is I've always wanted an AE86 GTS hatchback. Unfortunately for me, they have long since priced themselves beyond what I can afford. I did at one time have a mint condition '87 SR5 Coupe, but I ended up selling it for a daily.
Then yesterday I was at the junkyard, and noticed in the impound lot a rather familiar looking rear end. The spoiler and body color rear bumper tipped me off to the possibility that it might be my unicorn. I talked to the cashier who said that security would have to walk me back, but they were understaffed that day, and would have to come back the next day.
So after a sleepless night, I arrived at the junkyard when it opened. The security directed me to an employee who would take me back to look at the car, but when we headed back, it wasn't there. It turns out that morning it was put into the yard.
I ran down the rows hoping it had not yet been discovered, and 8 rows in, glimpsed a winking flip-up headlight. I ran to it, and looked it over. A real GTS hatch, 1985, in red with the 3 tone red interior. Only 200k miles read on the guage cluster set in a dash that showed just two cracks. Except for the gas tank which was pulled to put it in the junkyard, it was complete.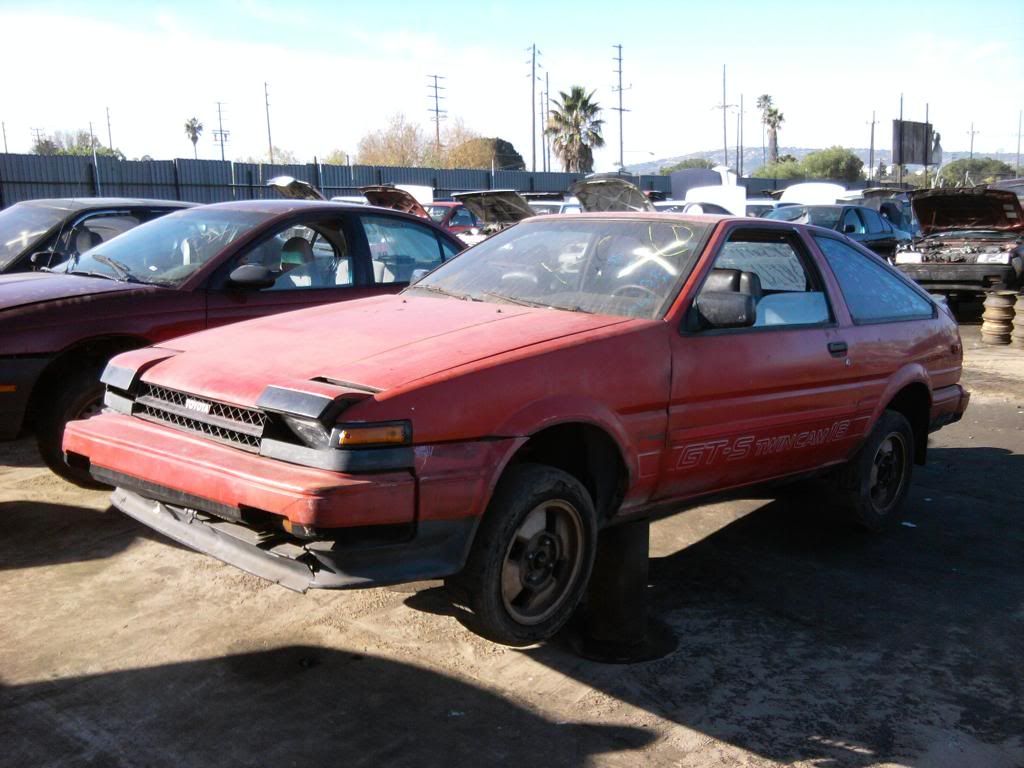 I quickly took the crayon that the security guard gave me, and scrawled "HOLD" on the windshield, and viciously guarded it until a forklift could come, pluck it from its grave, and give it a second chance at life.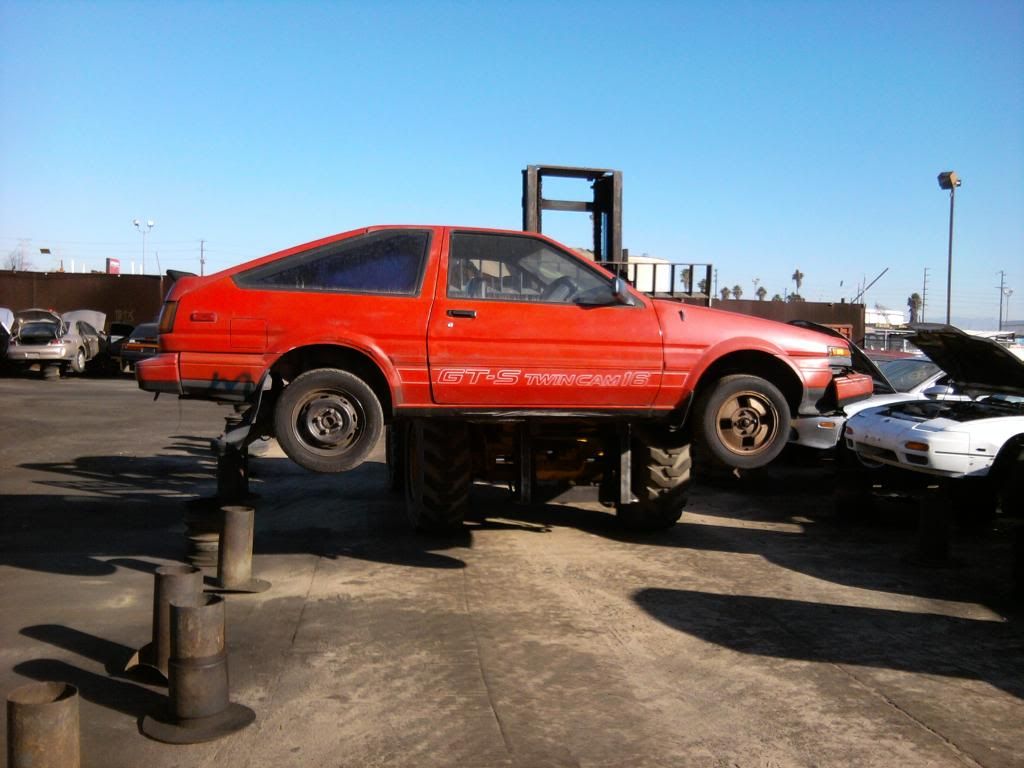 I called the head of the junkyard, and set in motion all the paperwork to make it mine. I paid for it, and went over it taking pics, to figure out the parts I would need for its homecoming once the paperwork is ready, and I can rescue it from its private impound lot. I imagine it and the Subaru that share its little spot of safety are glad that their roads haven't ended just yet.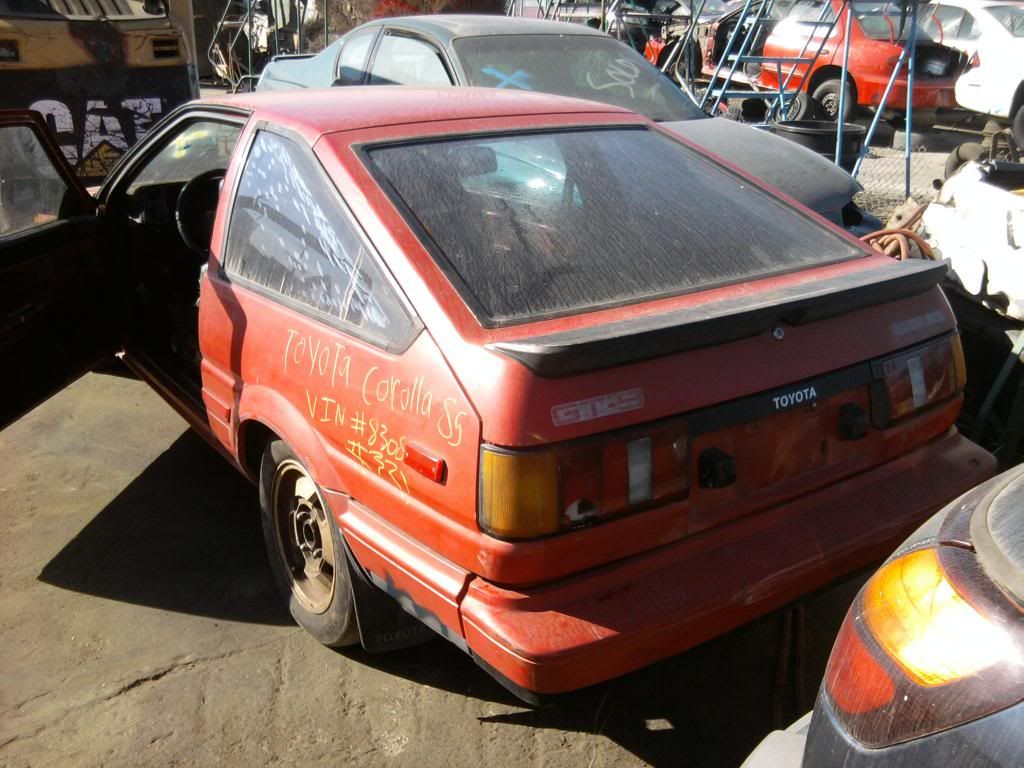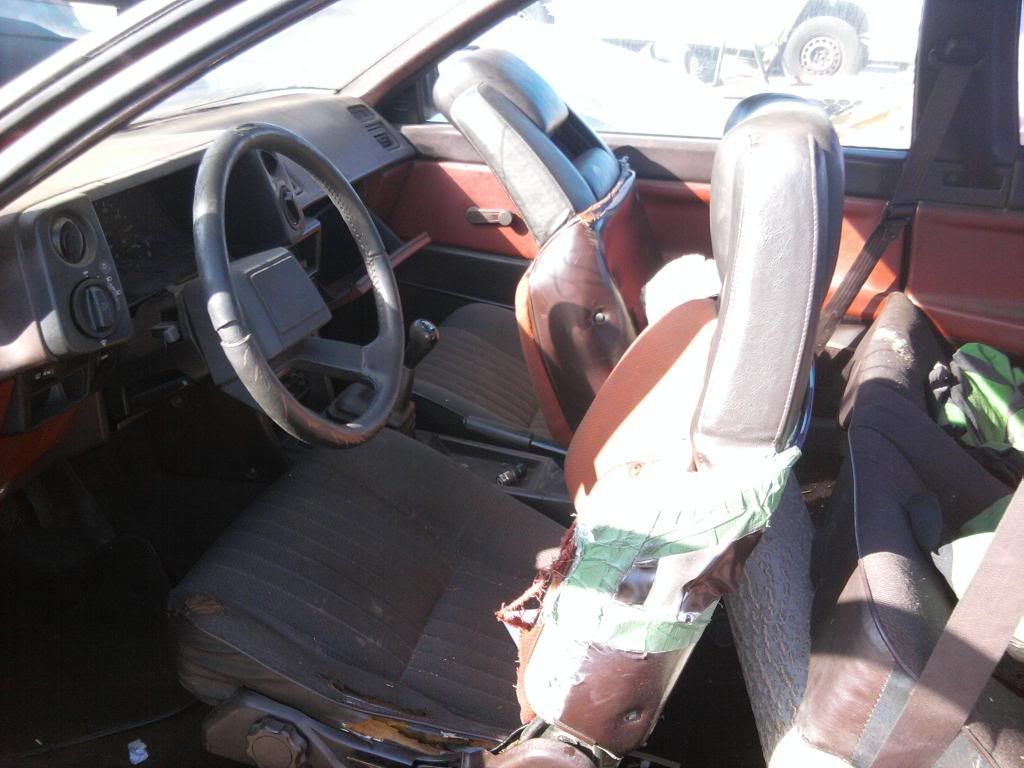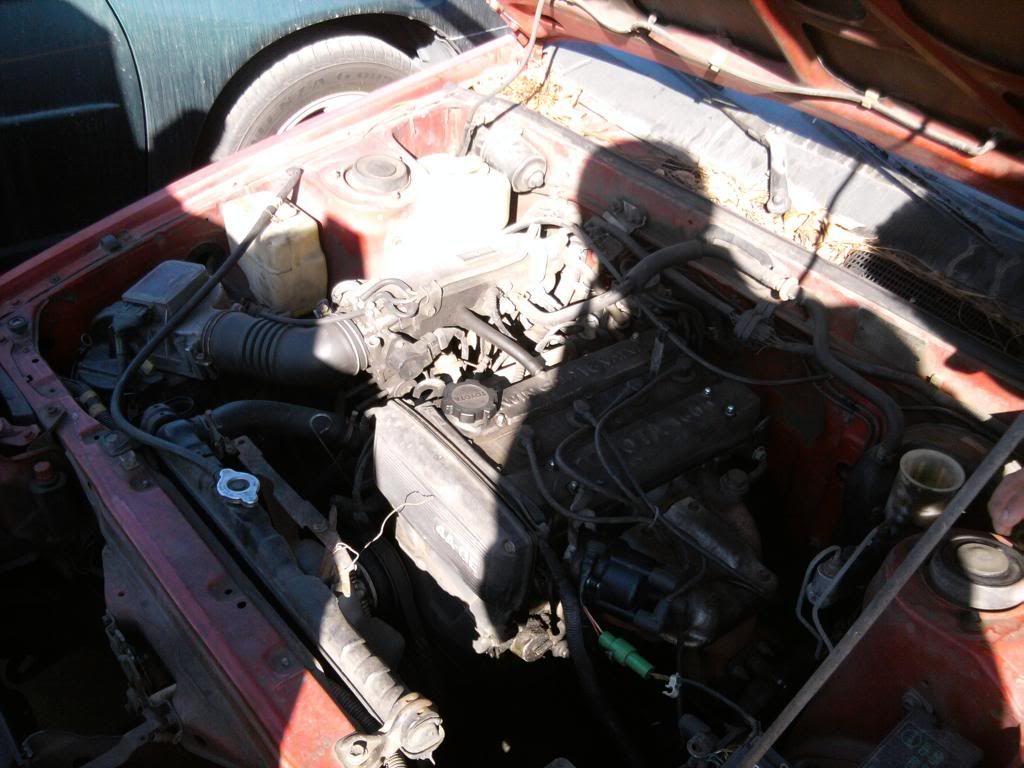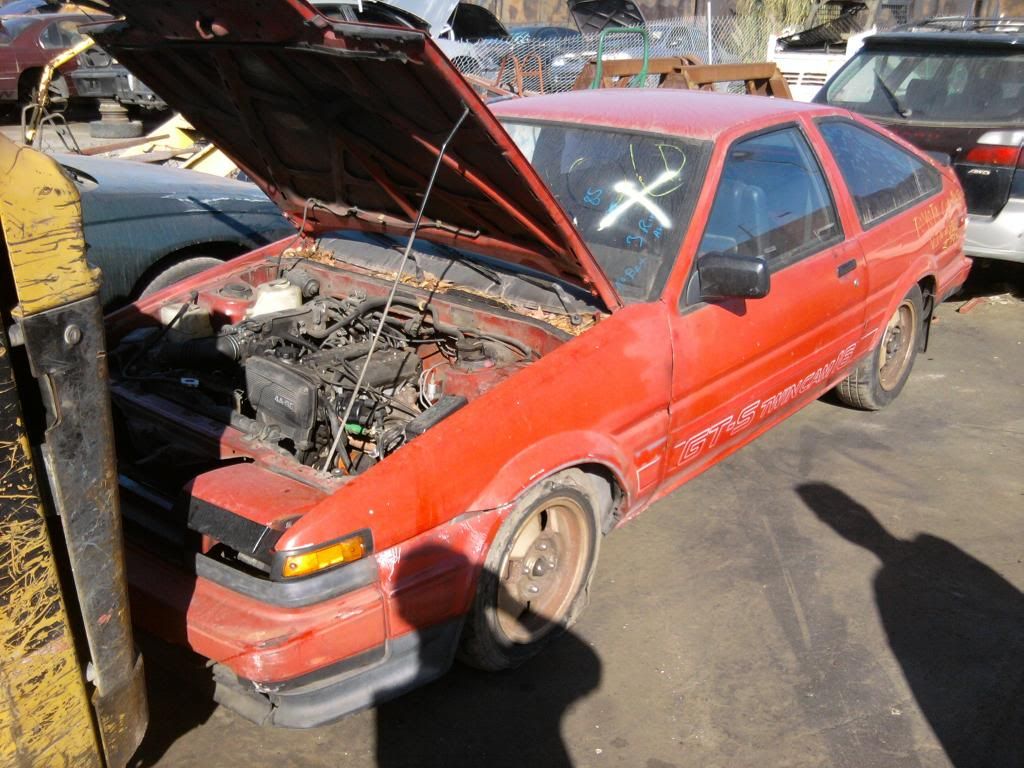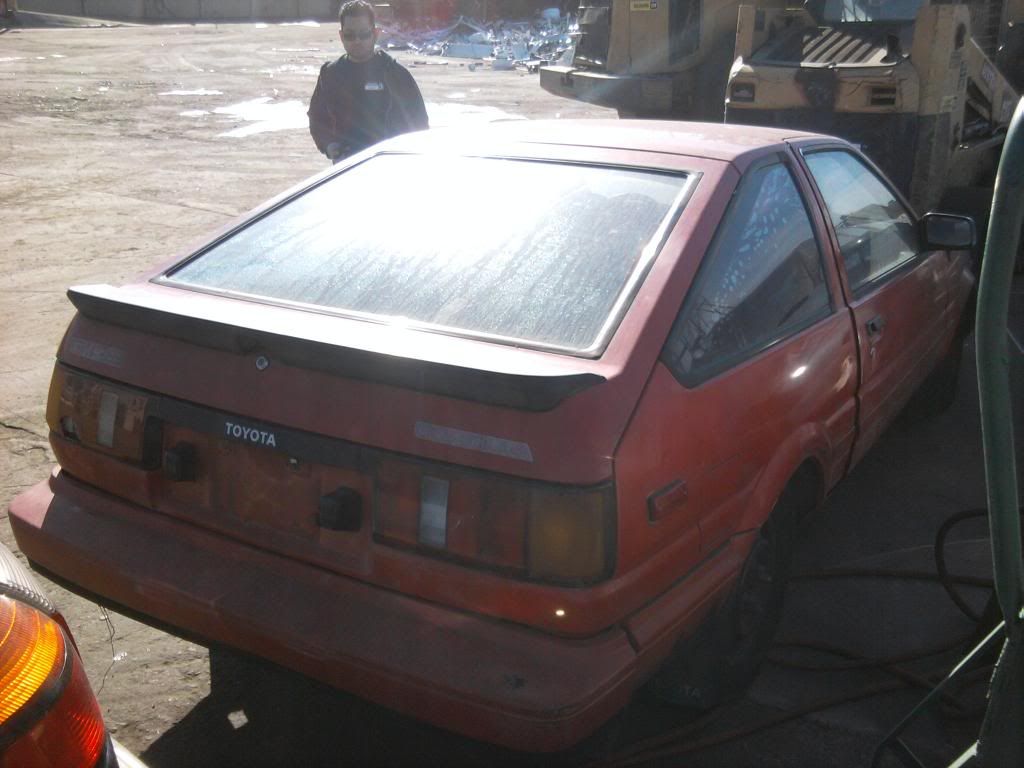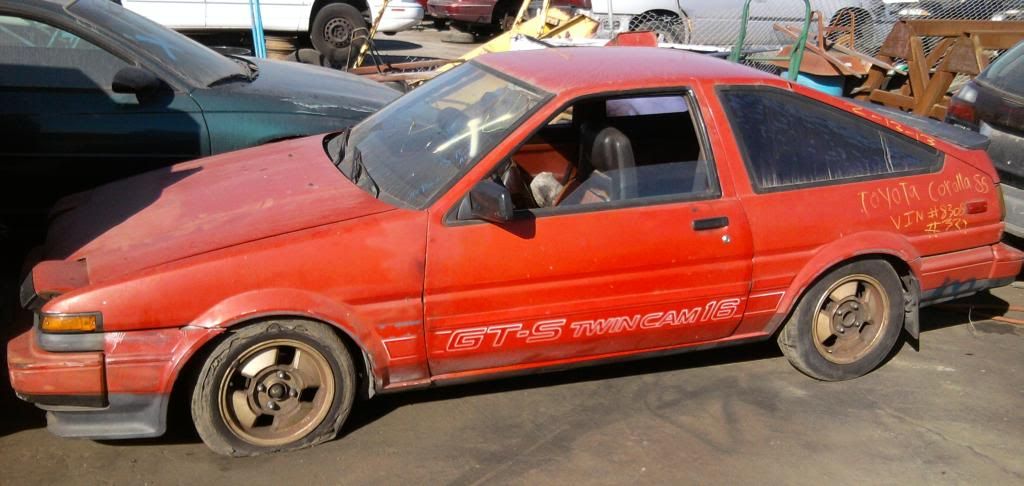 So now I must start to track down a GTS fuel tank, driver's taillight, and get some wheels and tires ready for it when it comes home.
It's a great feeling to finally have checked another off my list of dream cars (my S30 Z is another), and an even greater feeling to know that I single-handidly saved a GTS hatch from
becoming scrap metal.
I want to have it ready in time for the Japanese classic car show in SoCal, and I plan on leaving the junkyard markings on for the show.