I found a supplier that made custom sized boards to any dimention
Heat the lens up in the oven at warm, or 200 or below. for about 8 min watch to make sure they dont melt. carfully pull them apart with out cracking the lens. take your time these break fairly easy.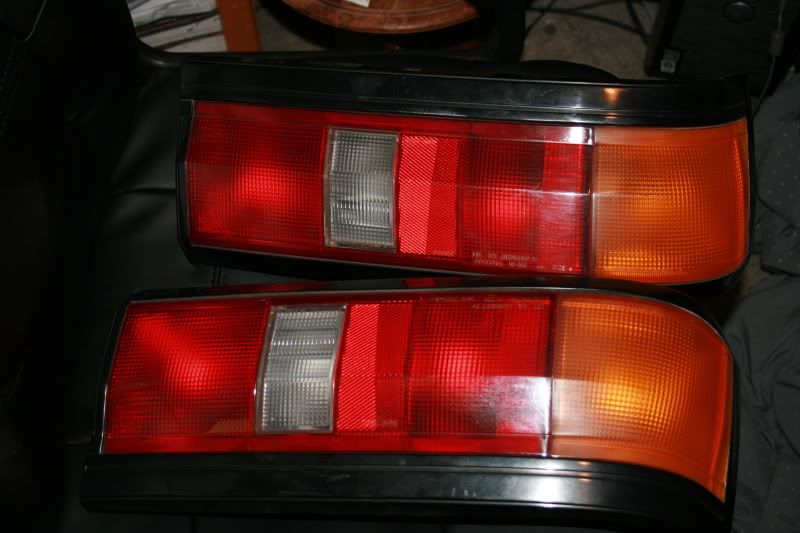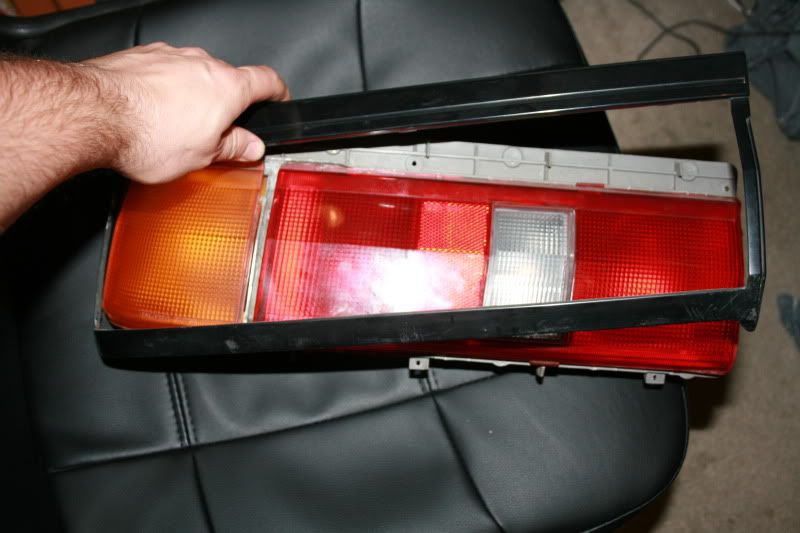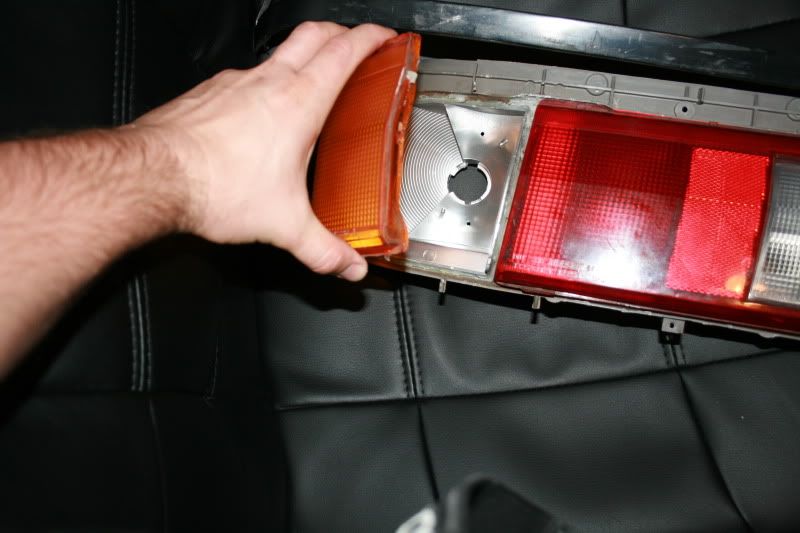 disassemble lights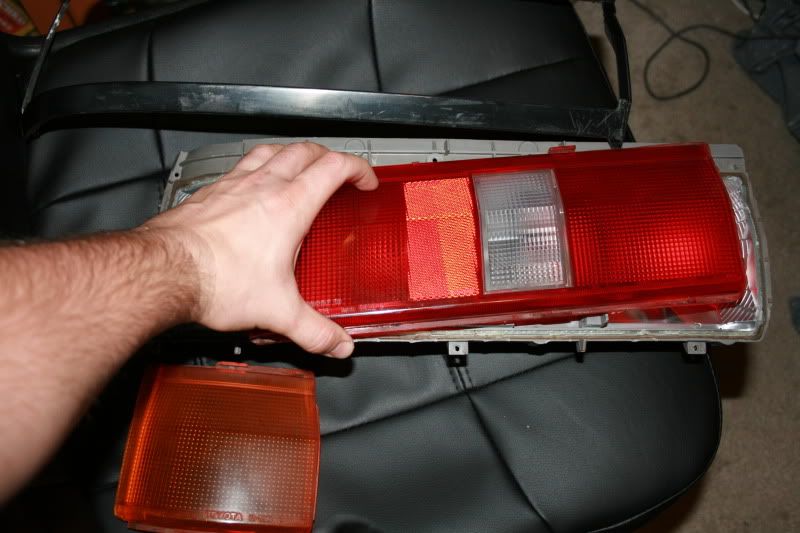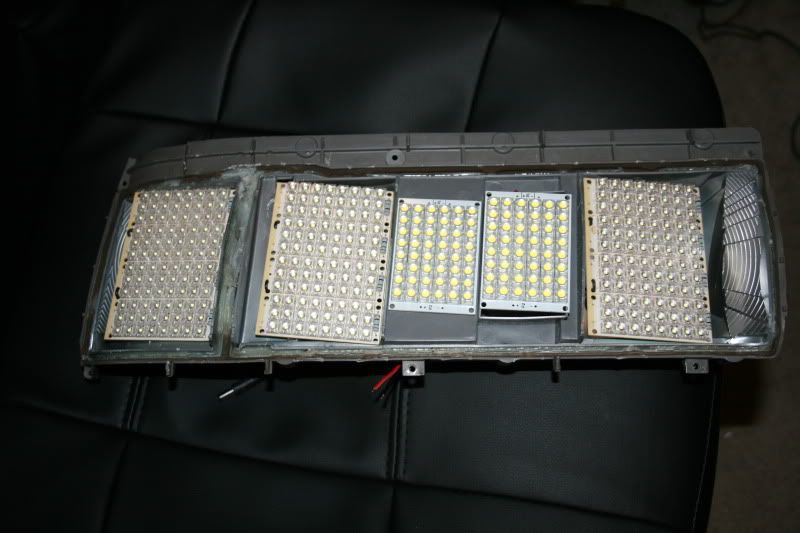 Mounted the LED panels, and polyseam selled them in.
LED panels on, u can see it needs a full 12v not a tinny 9v powering all 4! so it will be crazy bright in the car!
lights on
lights off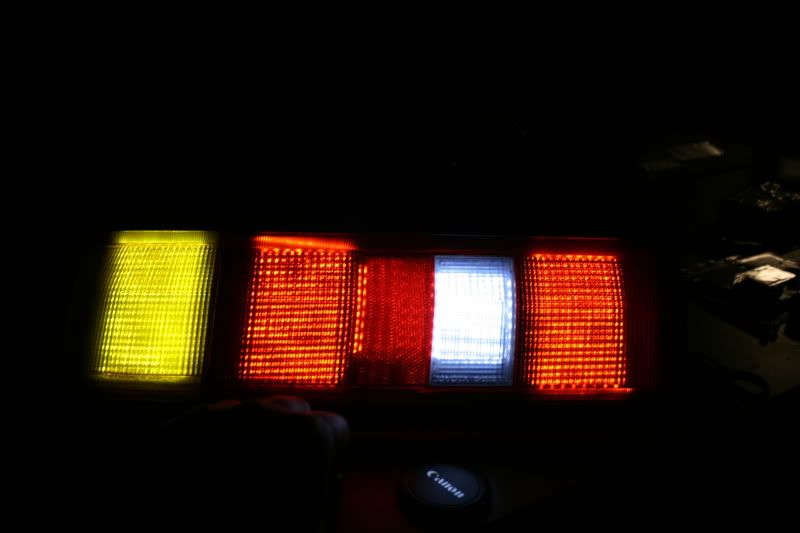 Or should I just have 3 lights and a reverse?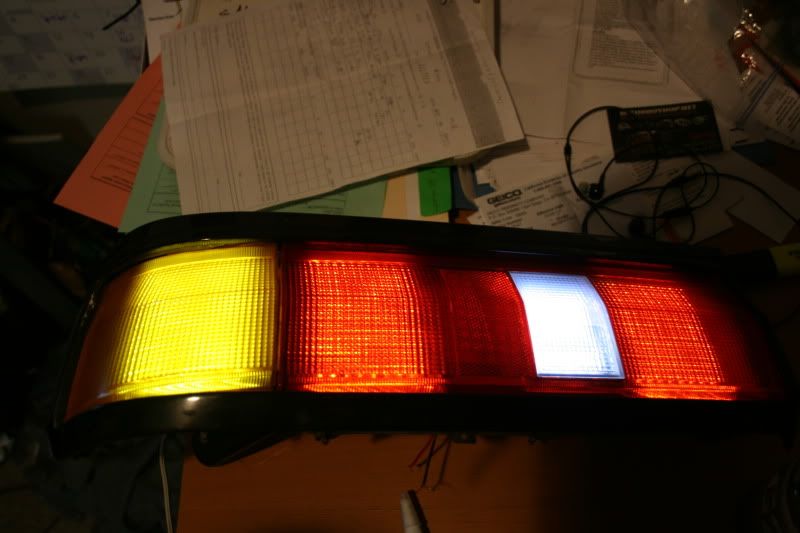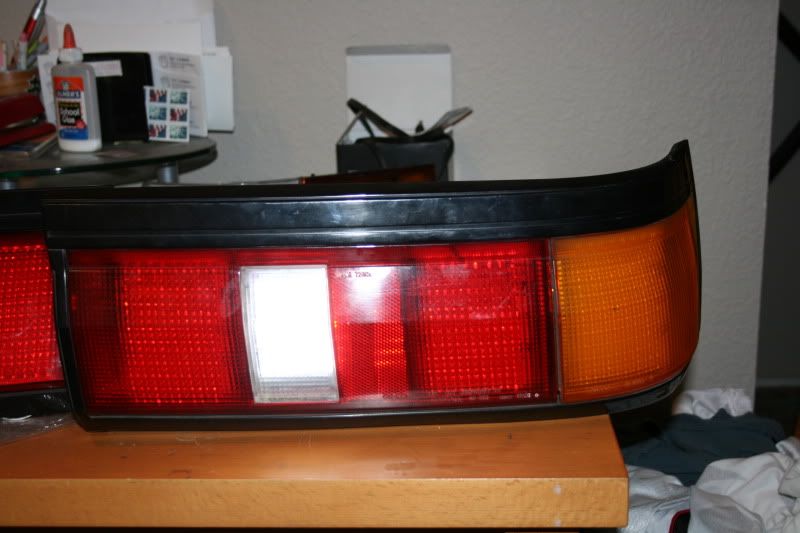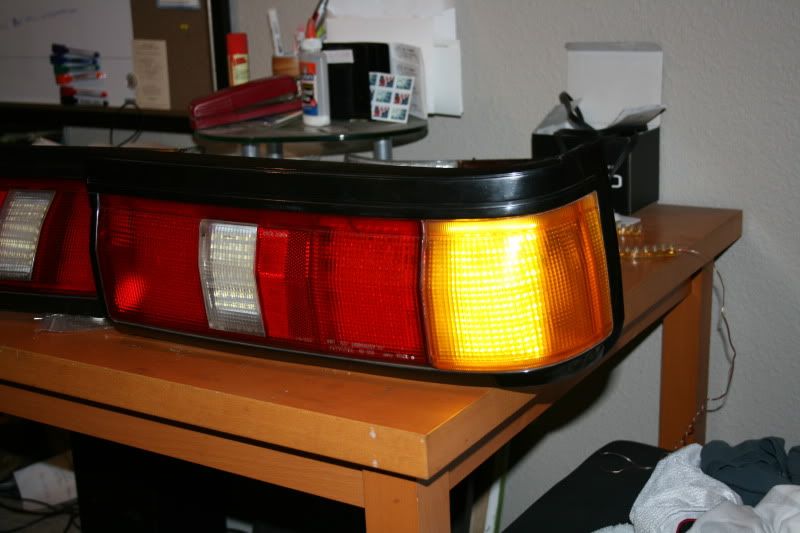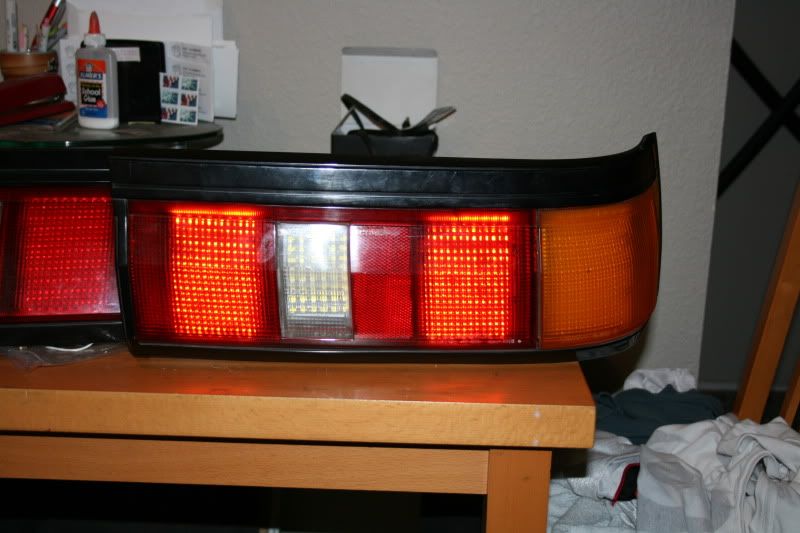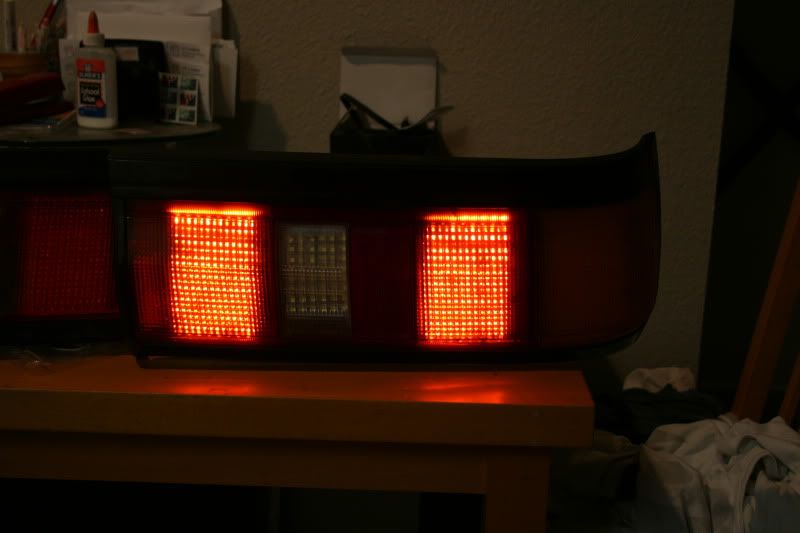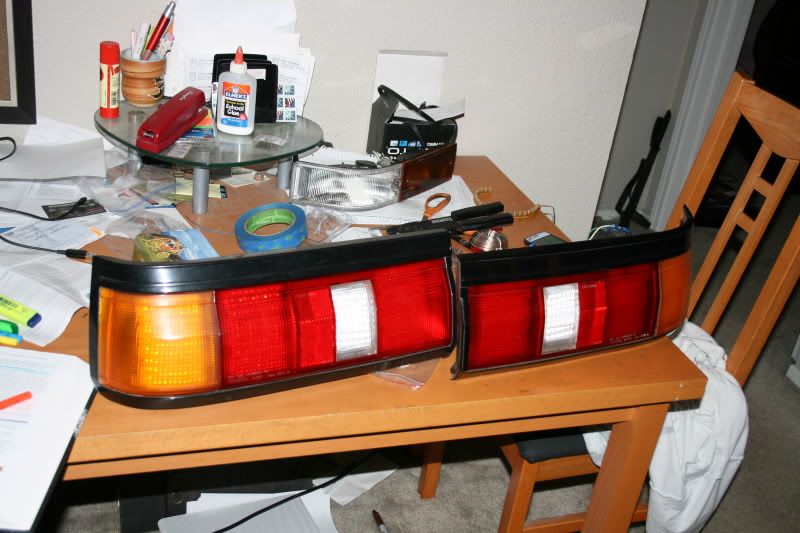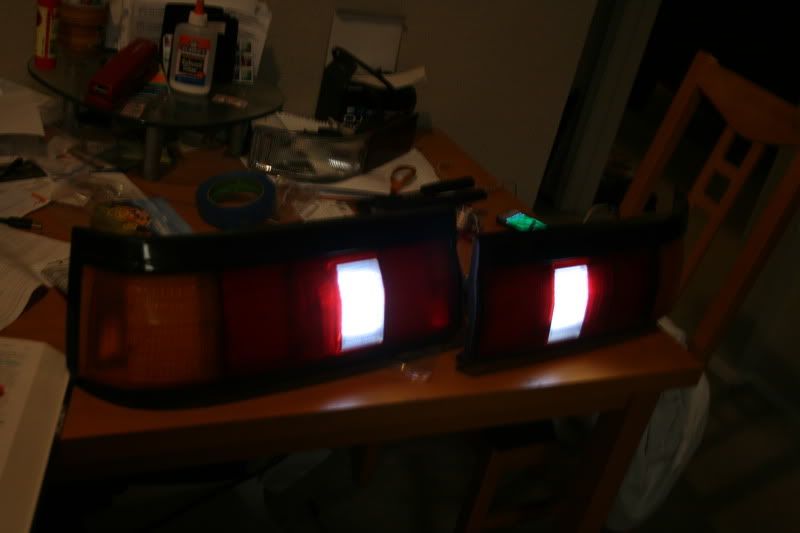 you can wire them in anyway you want, to have a few lights light up as brake lights or all, and use ressistors to make it brighter or dimmer for running lights