A 4C/7.2F-10C/18F degree change in air temperature (increase or decrease) will cause a 1-3% horsepower change. These gaskets will lower the temperature of the intake manifold by at least 11C/20F and benefit both naturally aspirated & forced induction environments.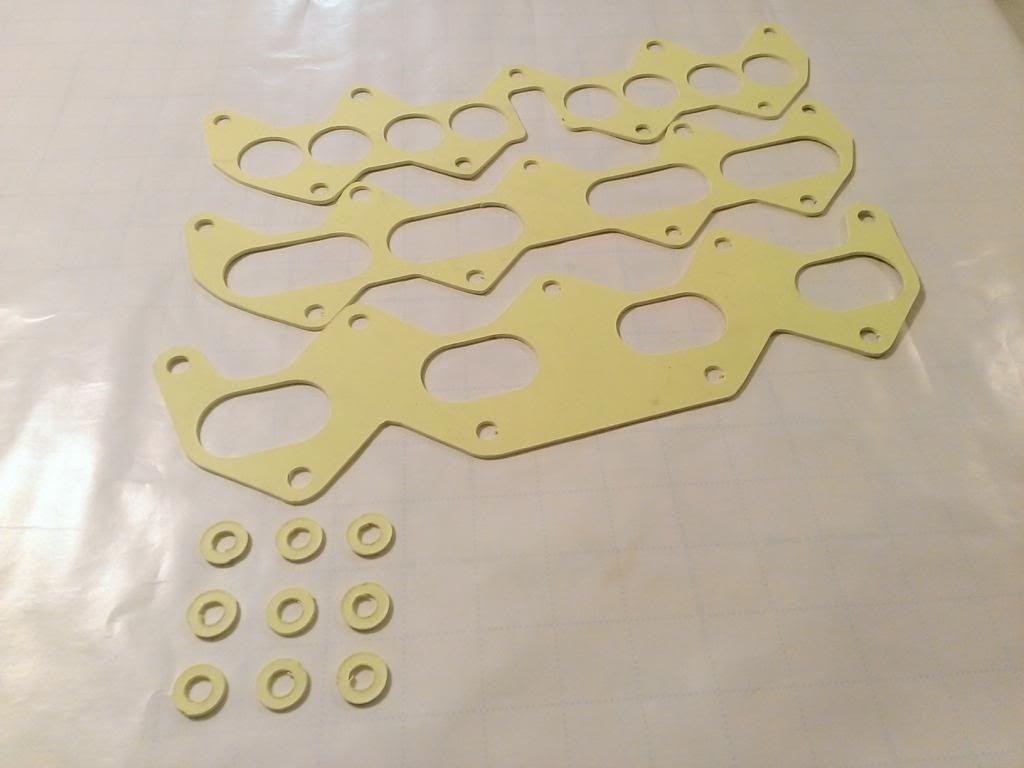 (heat shield washers are not included but are available for an additional $5.00 for a set of 9)
smallport gasket: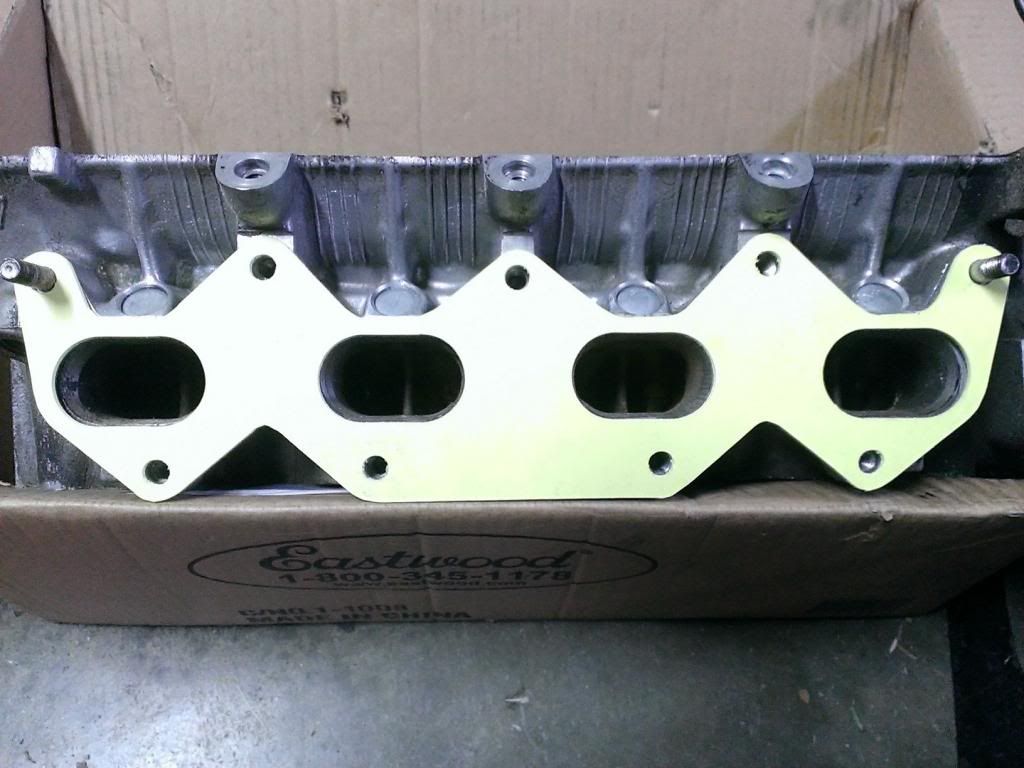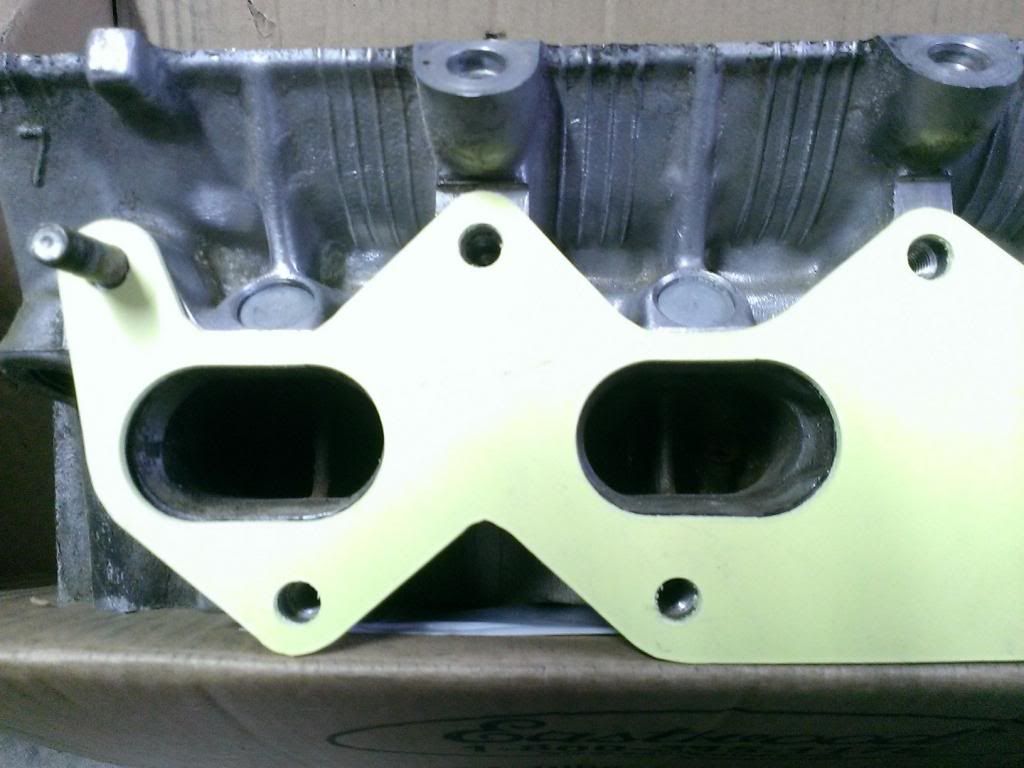 largeport gasket: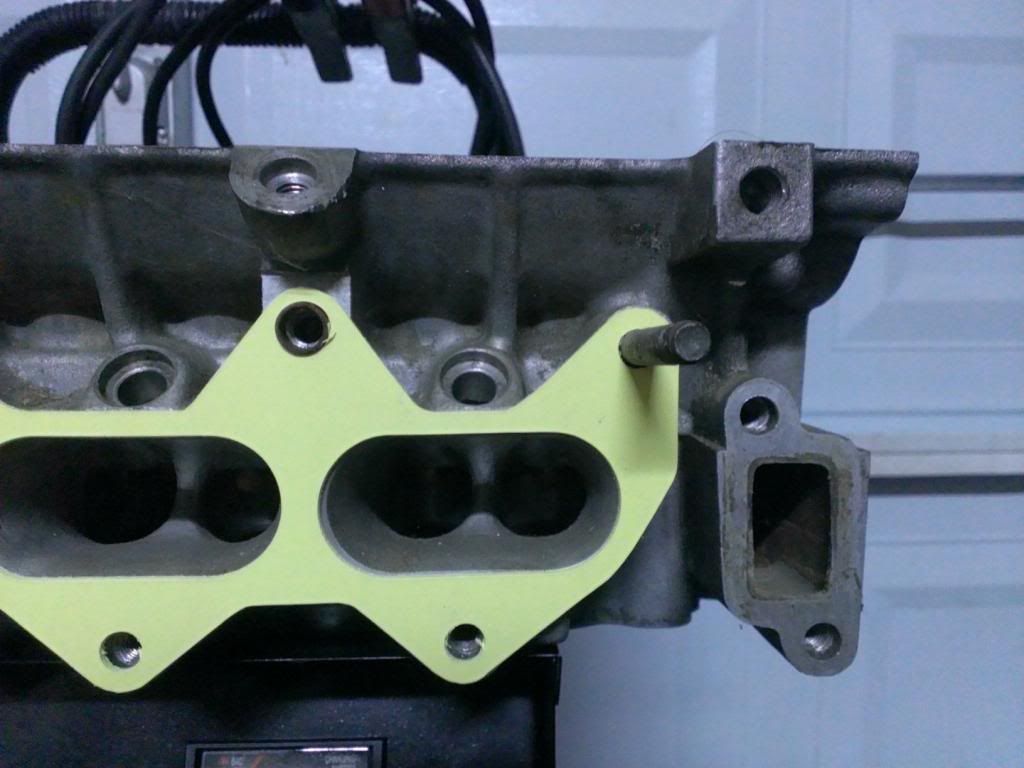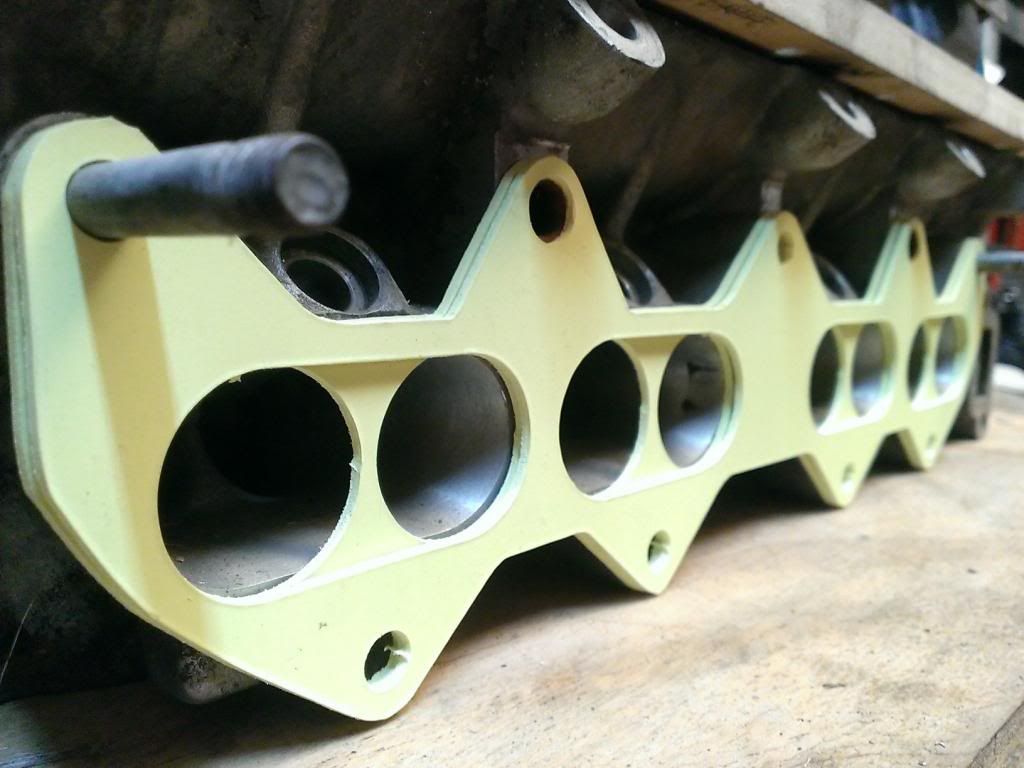 Test Vehicle information
*The following conditions were consistent in both before and after states in collecting the proceeding data.
Engine: 1.6 (naturally aspirated w/ 278 in/ex cams) small port
State: 1100RPM idle
Coolant temp: 76C/168F
Vaccum: 10 in.hg
Ambient temp: 11C/52F
w/ Stock Intake Manifold Gasket
(temperature reader held at ~24")
w/ Heat Screen Gasket
(temperature reader held at ~24")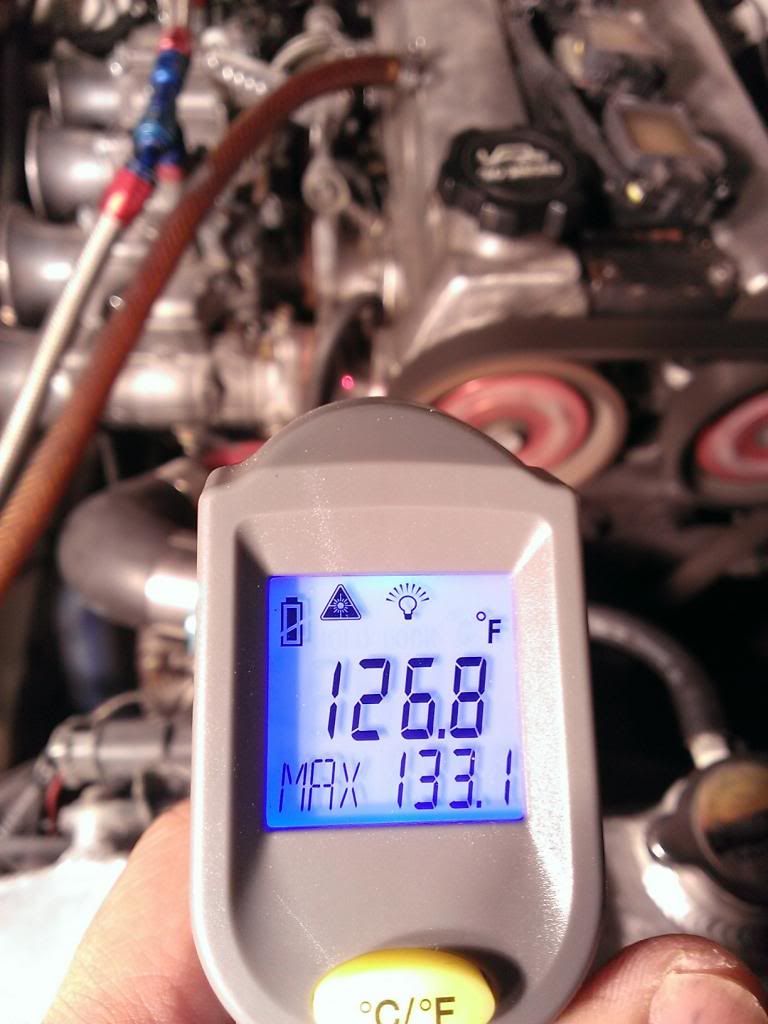 **Temperature readings were taken from approximately the same location on the no. 1 cylinder intake runner.
Currently Discontinued Until Further Notice