Hello everyone, my name is Alex "BOXER4BG_RS" from Battle Garage Racing Service.
Letting everyone know that we are now stocking 20v and 16v maintenance parts and also TRD and Interior Parts.
We have more 20V and 16V parts on their way from Japan and they will be uploaded on the store soon. We also will be stocking 20V VVT solenoids in the US for reasonable prices – a first for a US based company. Normally the wait time is 4-6 weeks to get a new solenoid.
Blacktop Hydraulic Timing Belt Tensioner
Brand new AE111 Hydraulic Timing Belt Tensioner.
-Black top only
-Comes in Toyota packaging
-Ready to install
Due to the high compression ratio, Blacktop's are the only engines of the 4AG series that will have piston to valve contact if the belt slips or breaks. Slippage can occur if the hydraulic tensioner is has become weak or fails.
These tensioners are recommended to be replaced every other timing belt change but we like to replace them any time the belt is off for maintenance as it is cheap insurance.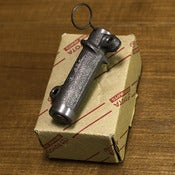 20V Headgasket
Brand new factory Toyota Headgasket for 20V 4AGE.
-For Silvertop and Blacktop engines.
-1.4mm uncompressed height
-Approx 1.0mm compressed height after head is torqued.
-Great sealing properties with trusted Toyota reliability.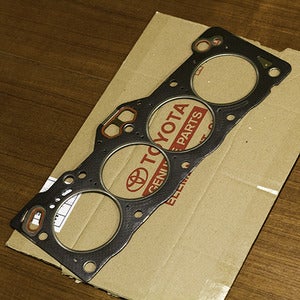 20V Intake Cam Seal
Brand new factory Toyota intake cam seal.
-For Blacktop and Silvertop
-Cheap insurance for a leak free rebuild
Install with a pea-sized amount of Permatex Grey around outside of seal, and the same amount of synthetic grease wiped around inside edge for best results.
16V 4AGE exhaust cam seals sourced from dealership or local parts store work for 20V exhaust cam as well!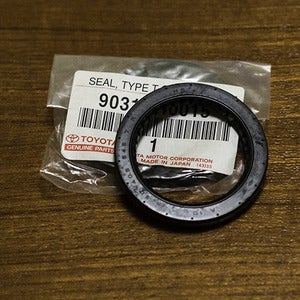 20V Valve Cover Gasket
Brand new factory Toyota valve cover gasket.
-Combine with a dab of Permatex Grey at the corners to help ensure a leak-free install.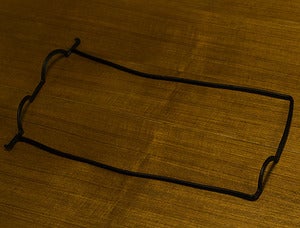 20V Timing Belt
Brand new factory Toyota 20V timing belt.
-Replace any time timing belt is removed.
-Comes with label in Japanese or English to keep track of timing belt maintenance.
Blacktop engines will have piston to valve contact if timing belt slips or fails. High compression pistons or high lift cams installed on Silvertop engines may result in piston to valve contact if timing belt slips or fails. Because of this, we only use factory Toyota timing belts when servicing 4AG's as risking valve train damage isn't worth the few bucks saved with an off-brand.
Please select if for Silvertop or Blacktop below.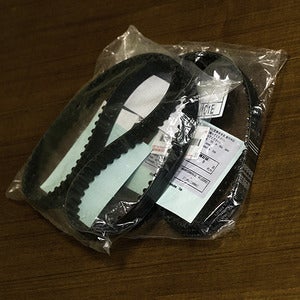 4AGE Cam Cover Marker
Brand new factory Toyota cam cover marker.
-For 16V cam cover.
-Fits well on 20V Blacktop cam cover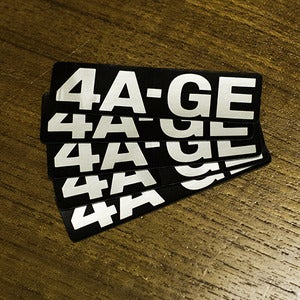 We also have TRD shift knobs for sale
Please check out our webstore for pricing and email for more info
Link to our store:
http://www.battlegarage.bigcartel.com/c ... -20v-parts
Please like our Facebook page - our Facebook contacts will be the first to know about new promotions and new parts being developed!
http://www.facebook.com/pages/Battle-Ga ... 09?fref=ts