So right away i'd like to say i'm not trying to call anyone out, i'm sure these are all really cool people. These are just the pics i choose because they're the only ones i had handy in the sea of the internet. I've seen much worse in the past year from people totaling their car only days after getting it after binge watching every season of Initial D. To people who Brag about using and throwing away 5 Corollas in their lifetime.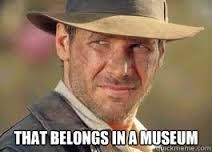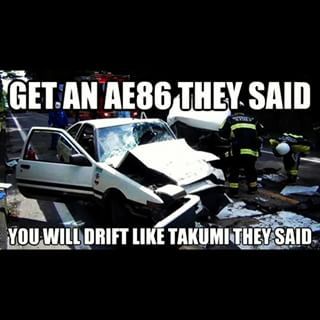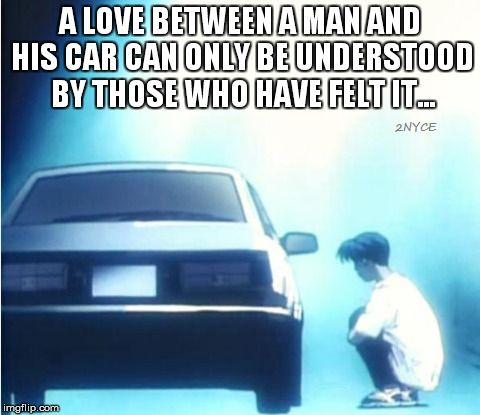 So the AE86 will be turning 30 years old soon. The of the original owners who still have these cars are letting them go and getting cars new cars. This means there are some very well kept cars going out on the market for some times hundreds of dollars. Of course this is if someone hasn't already driven by and bought it off the street corner.
So the problem with this is the new buyers are usually kids, who have no previous experience with the AE86. What i mean by that is they have seen initial D, YouTube videos etc. And they have no idea how rare the car they just bought off a 70 year old woman for $700 is. And in some cases unfortunately people know the rarity and just don't care.
Over the past 3 months i've started looking at Instagram, and in that 3 months i've see at least 10 Bone stock AE86 modded up to ether make drift cars or just autoX cars. 3 MONTHS, i don't even look every day. I could come up with over a hundred in a few hours if i really looked.
So what am i getting at with all this... Why do people not just buy a beat up pre-modded SR5 to build a car from instead of an almost museum quality example of a car? I feel like i'm the only one who cares about preserving these cars. I don't know the exact numbers but from what iv'e heard there were only 4000 GT-S ever sent to the US. Of those who many survived the drift slut craze and cash for clunkers? I'm willing to bet there's less than 100 stock GT-S left. If there are any og's who remember if that's right please let me know.
Anyways rant over, Out of my frustration, love, and dedication to these cars i'm starting a company that gets stock or close to stock cars, and restores them with all OEM parts to eventually be sold to responsible buyers. Hopefully not all will be crashed, parted out, and turned into Chef Boyardee Ravioli cans if i can help it. Any leads to cars would be amazing! Thanks for reading.
The examples i was talking about.
Pretty fast overhaul, 18 weeks only i think from stock. Bunch of suspension, wheels, bumpers, and engine is now toast and getting a 20v replacement. I wouldn't be surprised if it got gutted and caged soon. Overall probably only about 40% still original. Sad thinking everything besides the paint that made this a GT-S is now gone, and there would be no mechanical difference if he started with a SR5.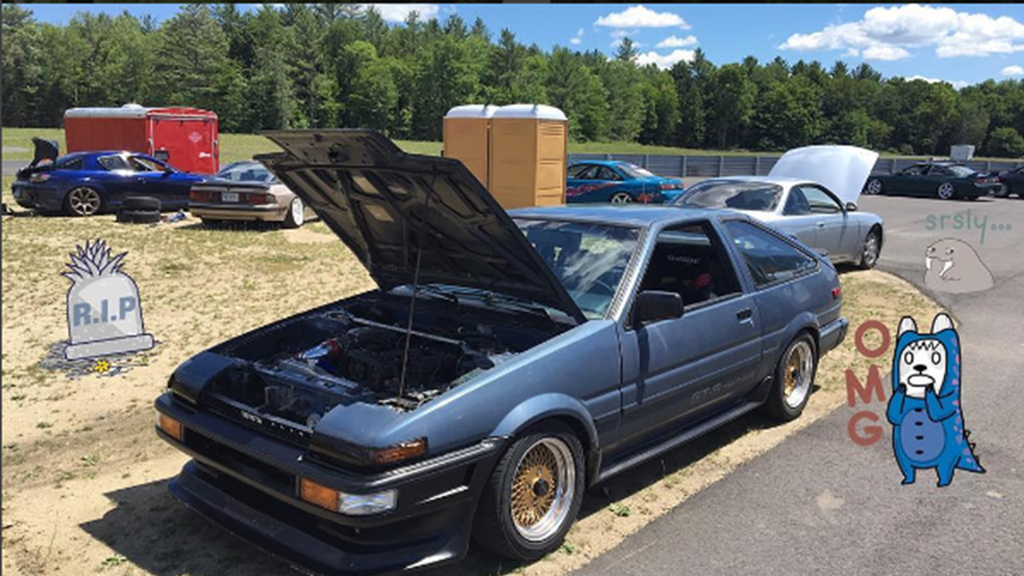 #2 Saw this recently, all stock GT-S cut up and scrapped because of a little rust. Guys didn't care at all (;_;)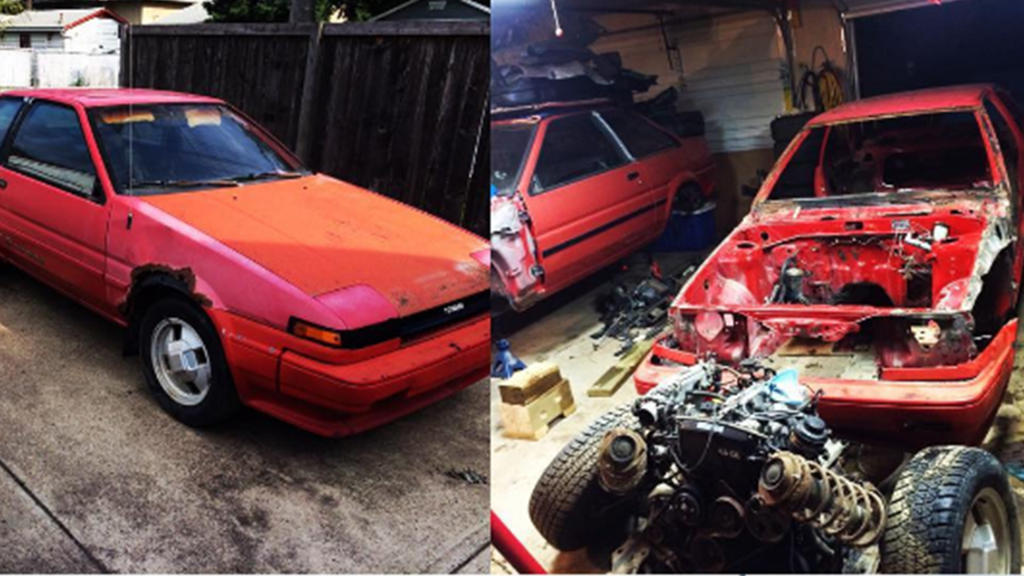 WHHHHYYYYYYY