A full set of Ferrea valves for a 4A-G 20V. They have not been run. Have been opened and used to do some chamber volume testing, so there's some grease on them from that. $400.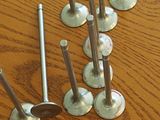 50 mm silvertop trumpets from SQ engineering. Have been run for a short time. $140.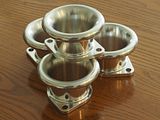 Toda oil pump gear set. Never used. $300.