There should have been a (pressure sustaining) check valve in
the output of the pump. You can see in in the output tube of this
pump which has been accidentally broken off...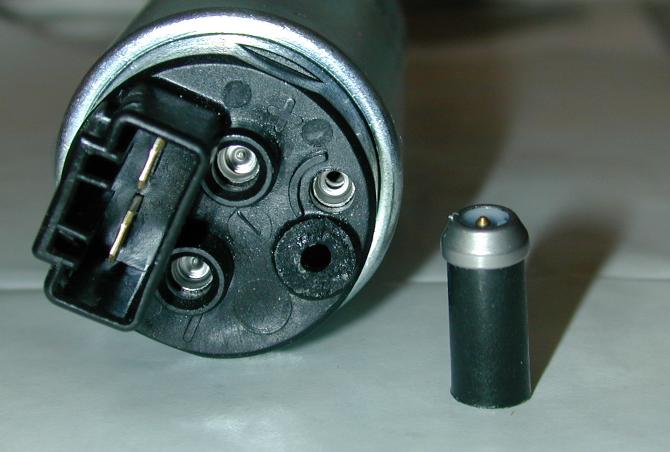 It is under the dust cap that is fitted to the outlet on a new pump,
and it is possible to remove the metal retainer when pulling the cap
from the outlet tube prior to installation. If the check valve is no
longer secured in the outlet it may no longer be working to hold
line pressure when the engine is turned off.
Cheers... jondee86