One of my objectives when starting this s/c project was to try and optimise the hardware
for best performance. By this I mean make the system as efficient as possible by reducing
the resistance to flow of the intake and exhaust. In particular, I wanted to improve the
intake ducting as this is a known restriction on the OEM 4AGZE system.
So I used 2-1/2" OD (60mm ID) tubes with mandrel bends and a 60mm throttle. To get the
car running I hooked up the OEM AE86 intake ducting and filter, as by a pure fluke, the
open end of the throttle ended up in more or less the same position as the original AE86
throttle. Looked great... just like a factory install
Since I have been running the car I have been curious as to why I have not been able to
reach the boost numbers that were predicted by the s/c data sheets. There are a number
of factors that can affect the boost produced, and I have been looking at them to see if
I can get closer to the predicted numbers before changing the the next size pulley. Right
now I am looking at the restriction caused by the OEM intake and filter.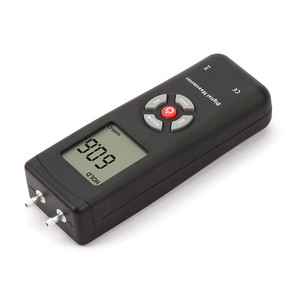 I have got hold of a cheap ebay digital differential pressure gauge that reads up to 2psi
max above or below atmospheric. I have hooked this up to a tapping on the throttle body
so that I can read the pressure drop across the intake and filter, and hope to get readings
tomorrow. With a positive displacement s/c the pressure ratio across the s/c is fixed at
any given rpm, and any restriction on the intake side means a roughly equivalent loss of
boost on the discharge side.
It was always my intention to make a low restriction intake/filter setup, and I have the
pieces ready to go... only have to finish making the brackets to hold the filter steady.
I have used 3" tubing and a quality filter, so I am hoping to recover at least 1psi of lost
(= free) boost once it is installed. But I'll post the results no matter how it turns out
EDIT
: Experiment was a fail as it turns out the spigot on the throttle body that I was
using to measure vaccum was the evap connection. So it was seeing engine vacuum as
soon as the throttle began to open and therefore no use for measuring intake restriction.
There will be a delay while I drill and tap the TB for a new barb.
Cheers... jondee86