i connected the +12v to the pin 1 and 9 of left plug, and the ground to pin 2 of left plug and pin 8 of right plug, connected tach signal (-) to pin 11 of left plug, and water temperature sender (-) to pin 7 of left plug. this is my basis for the wiring.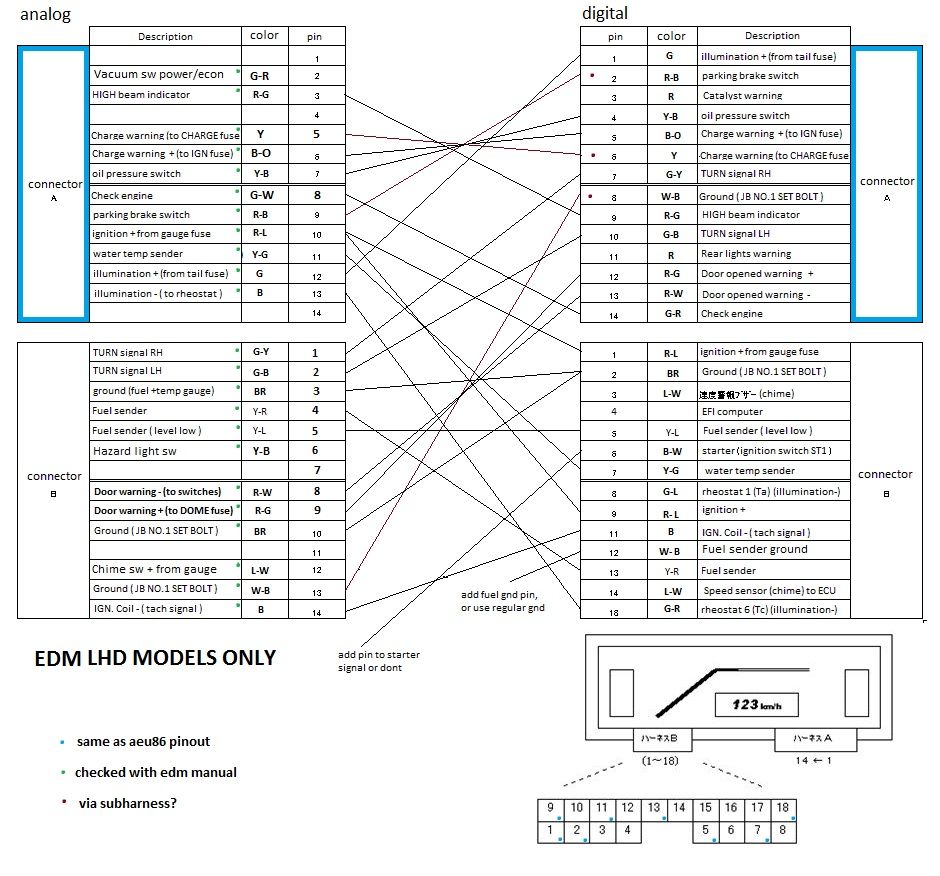 i also uploaded the video to share what i have done.
http://youtu.be/OWGWSznHaRM
as you see, the tester reads Hz and it increases if i rev the engine, but the rpm doesn't move. also, notice the temperature is not changing, but i checked the resistance and it varies depending on the temp.
it's hard to determine it is hardware fault, i have no spare to check, but when i use the analog cluster, it works. looks like the IC has defect? or I am missing something +12v?
4age 20v / ke70