I did a little research on this before; my post is at 4AC Powered:
http://4ac-powered.forumotion.com/t2780-rear-disc-brake-research
If you look around online, there are a couple threads about converting Toyotas to use AE86 rear disc brakes. I think most, if not all, of these threads are on doing the process to old Celicas.
These old Celicas share the same rear axle hub / flange (idk what the word is), but this piece: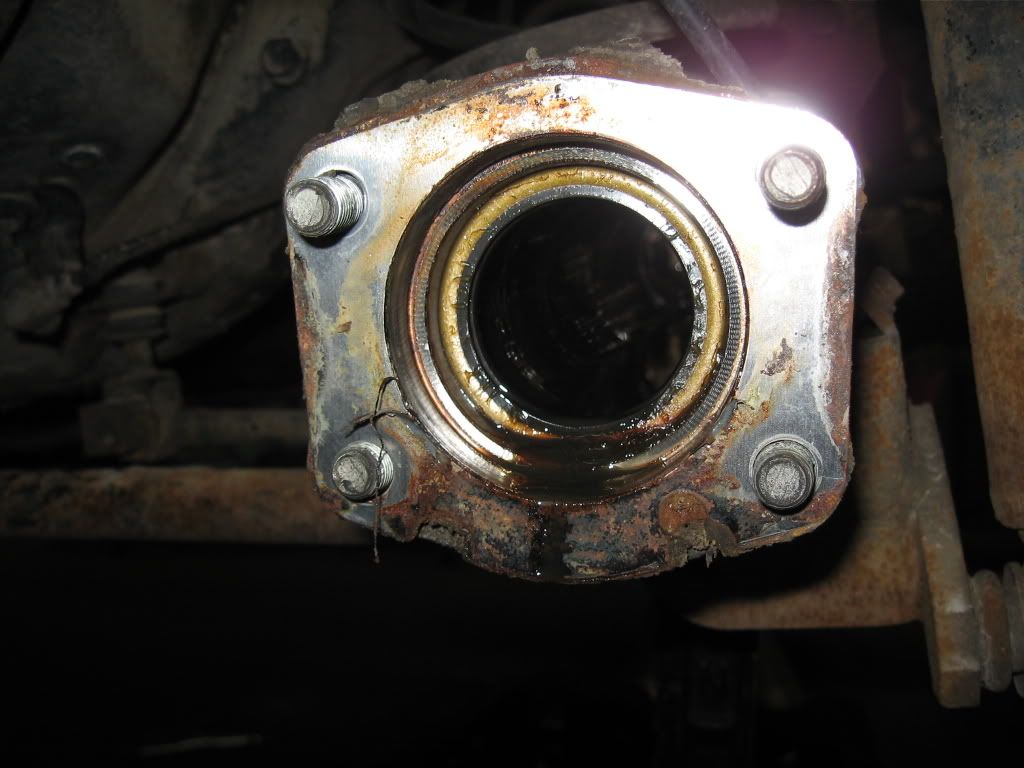 Are there any disc brake setups that will bolt to this pattern? No, not without mods. Well, I've heard that in Europe there's a drum-in-hat disc brake setup off a Corona or something, but here in the USA we're stuck.
Dr. Occa had a write-up in 86 Garage Magazine that used brackets and Wilwood calipers from Hawk Machine, but that won't give you an e-brake, and the calipers are expensive.
In my 4AC Powered thread, I wasn't able to find a setup that would clear the SR5 axle hat
and
fit under my 13" rims. If you find the Celica threads you'll notice they have to get the axle hats (idk the proper name) machined down to fit.
Other things to consider are threading the hard brake lines into the new calipers, and that you'll probably have to upgrade your proportioning valve (or get an adjustable one).
Either way, it seems like you'll need to get some machine work done and get custom brackets made up, but yes, it
can
be done, although it will probably take more work than swapping in a GTS rear end.
However, with the prices on GTS rear ends (not to mention the other parts you'll need, like a GTS driveshaft) it might cost less, especially if you're a machinist already