x1aO wrote:86 GTS anyone has an idea how the belt is tension if the ac compressor is removed. I know some 86 does not come with ac from factory, my still has power steering but no ac any idea?
is it not like this?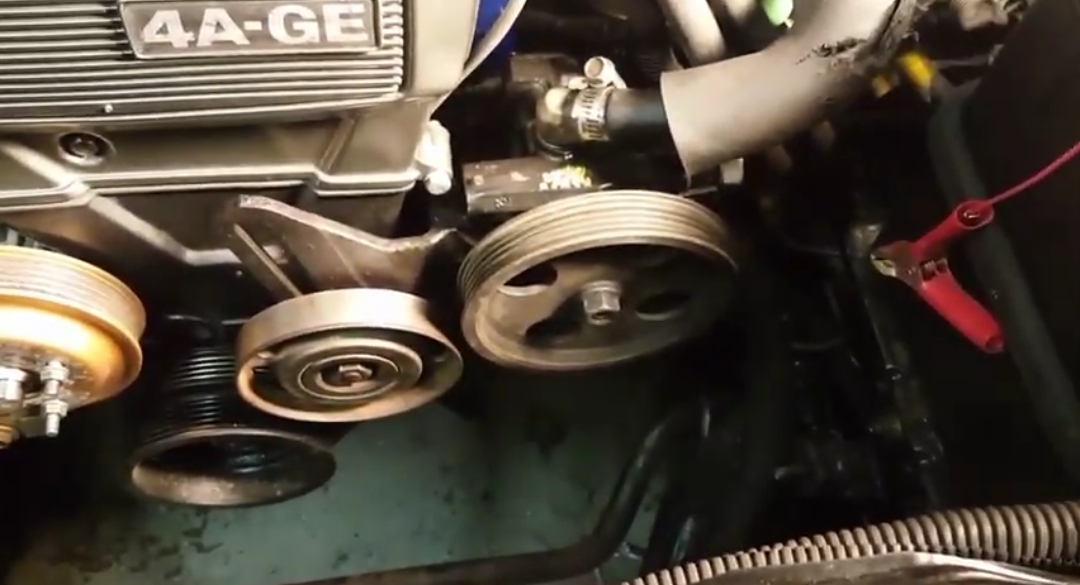 tensioner should be on the power steering pump bracket... find a shorter belt. take a string and go around crank and tensioner pulley and ps pulley and measure length....then go to autozone and iirc they should be able to search the length of the belts and find one close...might have to be in mm's. it's what I did when I deleted ac on ny 190e back in the day.