For the last several years we've worked with Dakota Digital who makes updated, modernized gauge clusters for domestic vintage cars. They've recently released a new type of analog gauge and they look SO GOOD I keep thinking that we should have one designed for the AE86. So I'd like to show you all a few pictures and see what you think, and check interest to see if it's worth doing or not. Here are a few samples of what the gauge cluster COULD look like...
With carbon fiber background: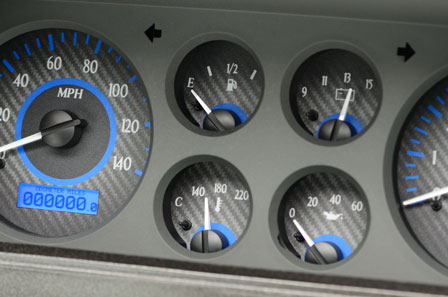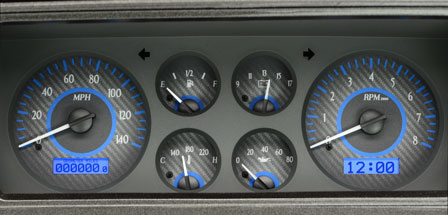 With silver alloy background:
At night:
The clusters would be available with the choice of red or blue display color, with choice of carbon fiber or silver alloy background. Typically these clusters run in the $750 - $950 range, they are fully electronic (that means changing the cable to a speed sensor, the sensor may possibly be included) and adjustable for different tires, gears, etc. The OEM temp, oil, and fuel level sensors could be used and the tach would read any signal including COP/DLI ignition systems for engine swapped cars. The clusters carry a limited lifetime warranty.
Thoughts, comments, suggestions? Would YOU buy one? If we can get enough people committed to buy one, then we CAN make this happen!