Get under the car and grab the driveshaft with one hand either side of the hanger bearing.
Check for movement up down and from side to side. If the shaft moves around a lot and
easily, you might even be able to get it to "clunk" with a good heave. If it does, then that
means that the rubber support for the bearing has broken down, and you need to replace
the bearing assembly. Looks like this....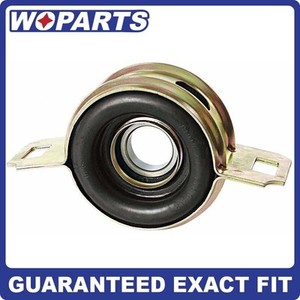 If the rubber is quite firm and you can't get much movement in any direction, then statrt
looking elsewhere
Cheers... jondee86