For the Zenki Trueno owners out there, here's the wiring setup for your signal lights:
White - Negative
Green/yellow - Positive(signal)
Green/red or black - Positive (park/running)
Both white(negative) wires should be both connected and the other 2 wires should be connected as listed above. Wiring should look like this: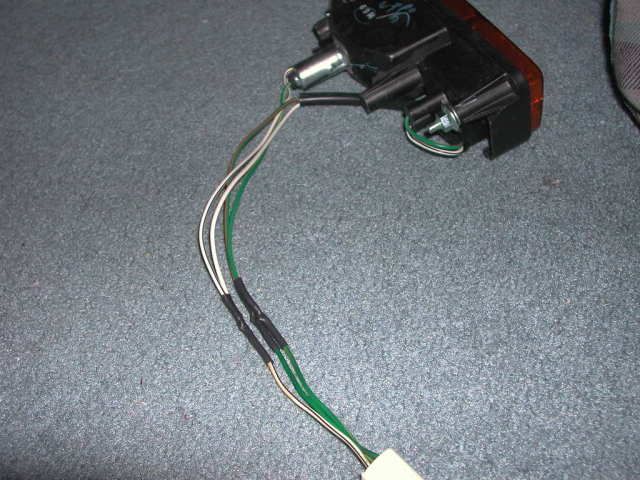 You can use those butt connectors or solder wires w/ heat shrink wrap(used above). I prefer soldering the wires, it looks cleaner and stretching of the wires is stronger than the butt connectors.
Once you turn your headlight dial to the park light setting your running light should turn on: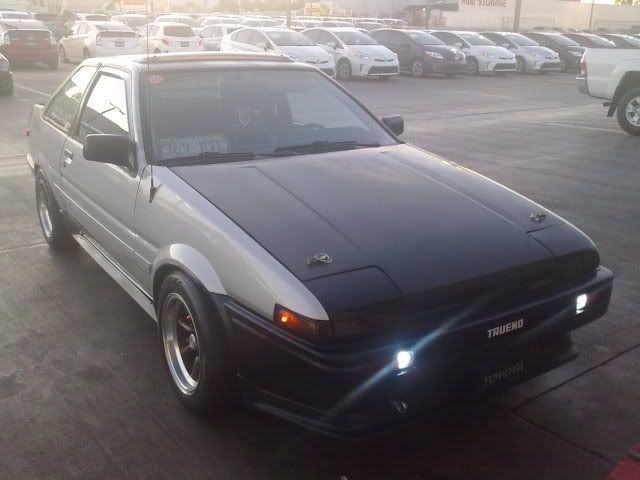 ..and your signal lights turn on when your use your signals or hazard lights.