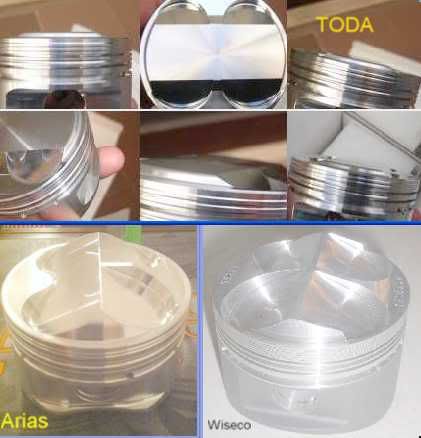 The 2 pistons on the bottom are "commercially available" - in essence they are all out racing pistons requiring thousands of dollars in head work for them to operate in the environment they were designed for. Now, look at the top piston, that is a Toda piston. See how the crown(top of piston = crown) is not peaked. Ideally you want a piston with a flat crown.
Raised crown is ok, as long as it remains flat for the most part. Pardon the purple lines... this next view is the piston that was designed by one of my friends. It is similar to the Toda piston in that the crown is raised, but still no where near as peaked as the 2 "racing" pistons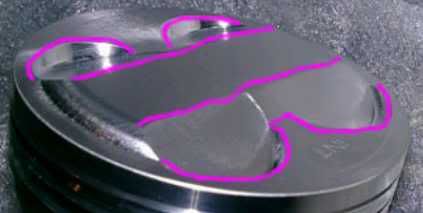 Finally... a few views of stock pistons...
Here are two OEM pistons: the 9.4 piston on the left, and the non US 10 to 1 piston on the right - see how the crown is slightly higher on the right.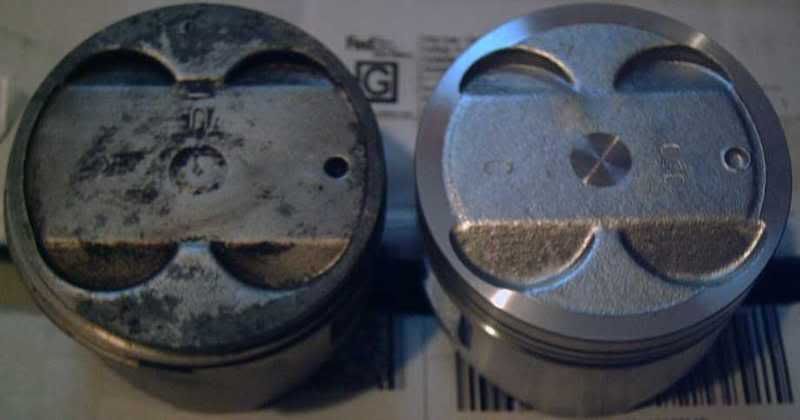 Here is the smallport piston (10.3 to 1) note how its crown is a bit higher then either in the view above.