Car: 1986 Toyota Corolla GT-S
Engine: 4A-GE 20V Blacktop
Purpose: Street + Autocross
Pictures of the day I bought it: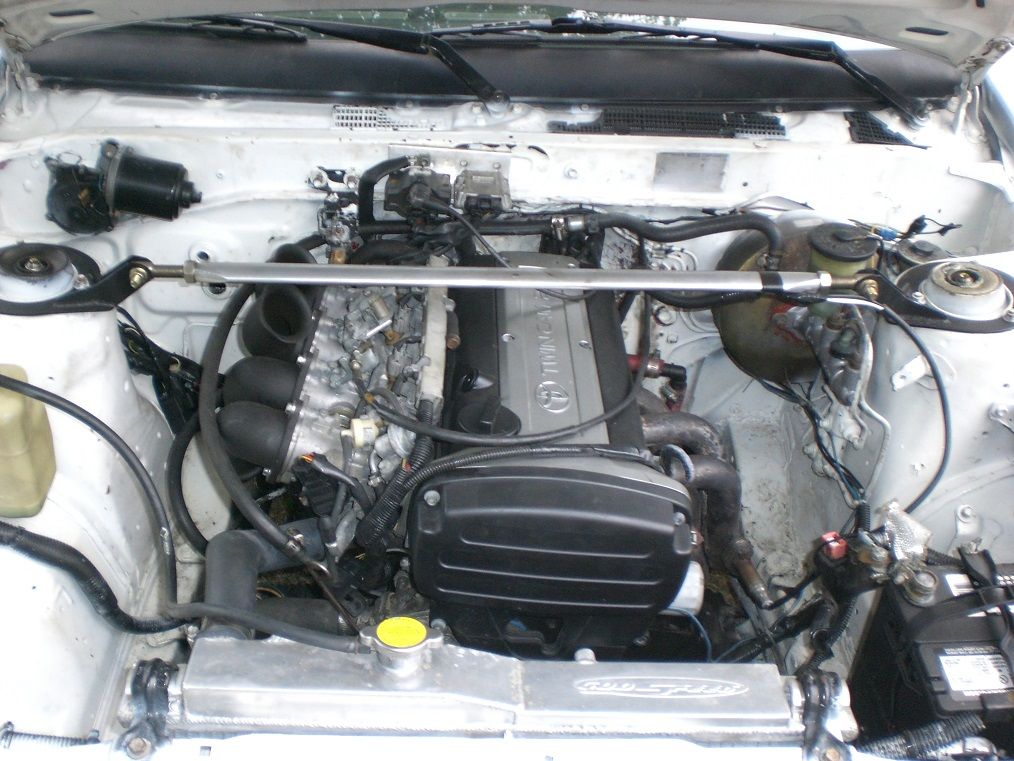 This is my 5th Toyota project - I got tired of the cramped workspace of MR2s and the FWD of the celicas, so now it is time for a beloved FR. I bought this AE86 with a 20V swap already complete in late 2013. However, the car had a few issues and the car needed some TLC.
Unfortunately the firewall had been bashed and the wiring loom was hacked up. Started soldering and heatshrinking all connections
No heat, no blower, no windshield wipers - got to wire trace these at some point
Coolant lines incorrectly routed with brittle plastic barbs
Added a plenum for air filtration
Replaced windshield wiper motor
Fixed vacuum, PCV, IACV leaks and filtration
Redline MT-90 Transmission fluid
Common rear transmission seal leak fix
Mobil 1 5w30 + Magnetic Oil Drain Plug + OEM Toyota Oil Filter
Window regulator replacement (stripped crank gear)
The next thing was the ignition was finicky and dying so I switched to the lazy man's Coil On Plug (Ignition coil and Igniter still connected). Wiring not finalized:
Car started up great and ran strong for a month or so. Put on an OBX 4-1 manifold. After a while, the the car got harder to start and ran rougher, finally not starting at all. After a compression test and a leakdown test I traced the problem to a leaky intake valve and a possible headgasket leak. I had to remove the cylinder head in the dead of winter, without a garage, and of course the past few days have been the coldest in 20 years. After some frozen fingers:
Head is off. The engine only has 50k miles, so not too much wear but some varnish. Yuck, look at all the blue sealant gunk!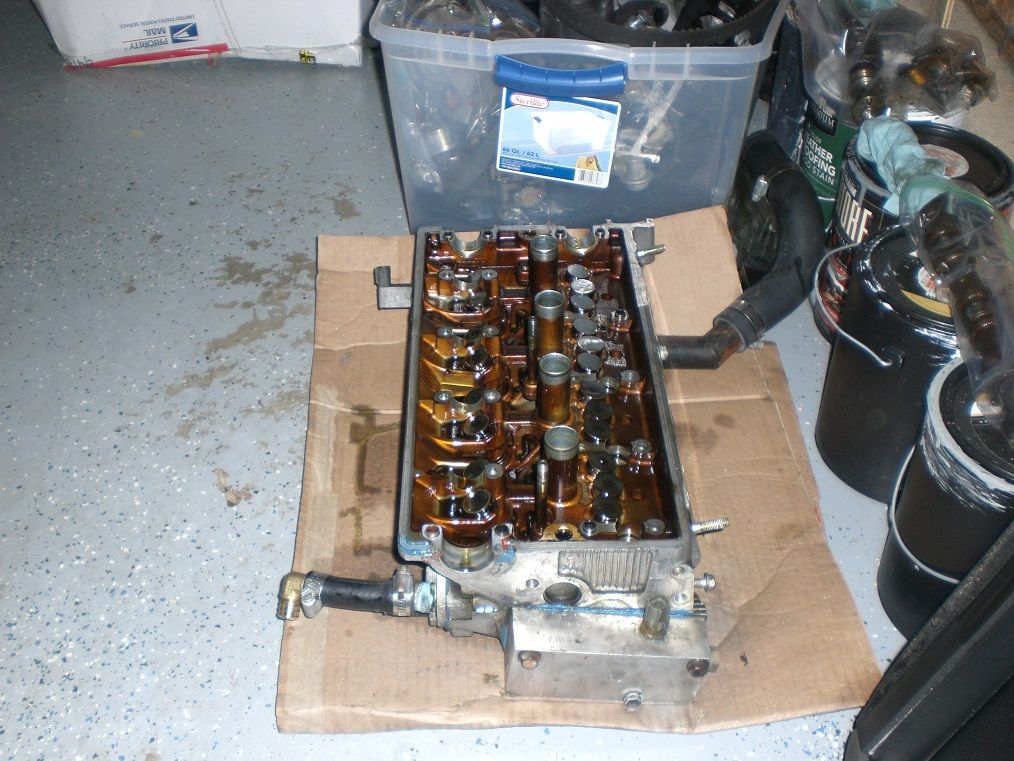 Valves out and organized. These Toyotas have soft springs, you can just do a quick whack with a socket and the retainers come out easy as pie.