I found my hatch on Club4AG on 6/16/10 looking like this located in GA just north of Atlanta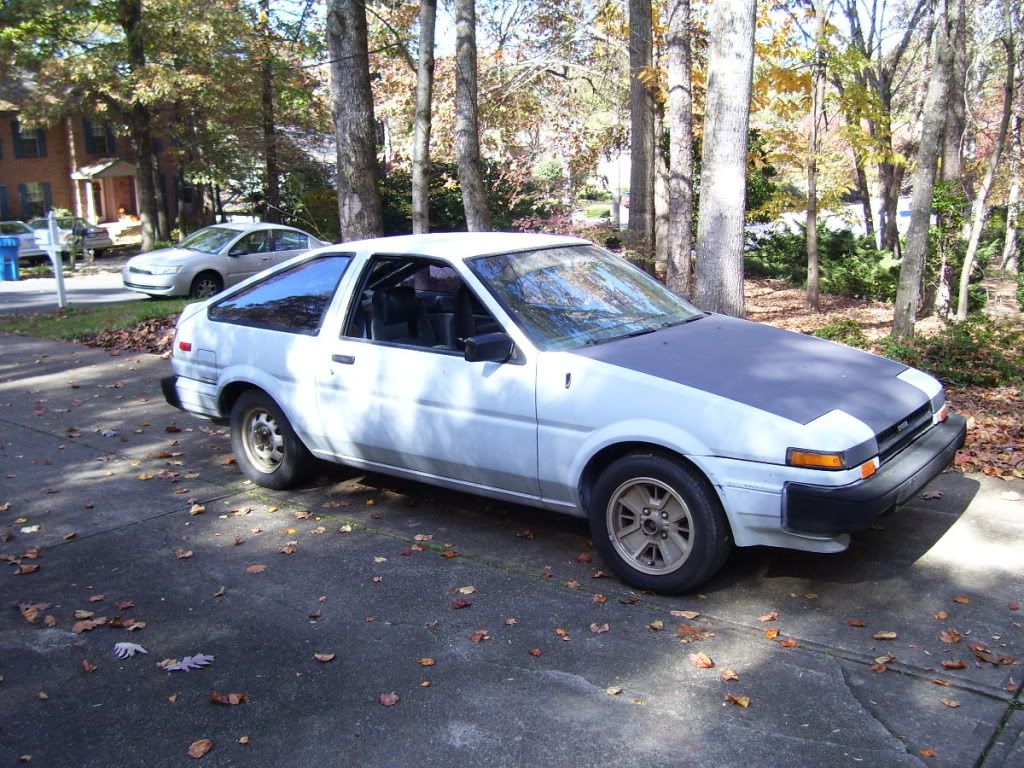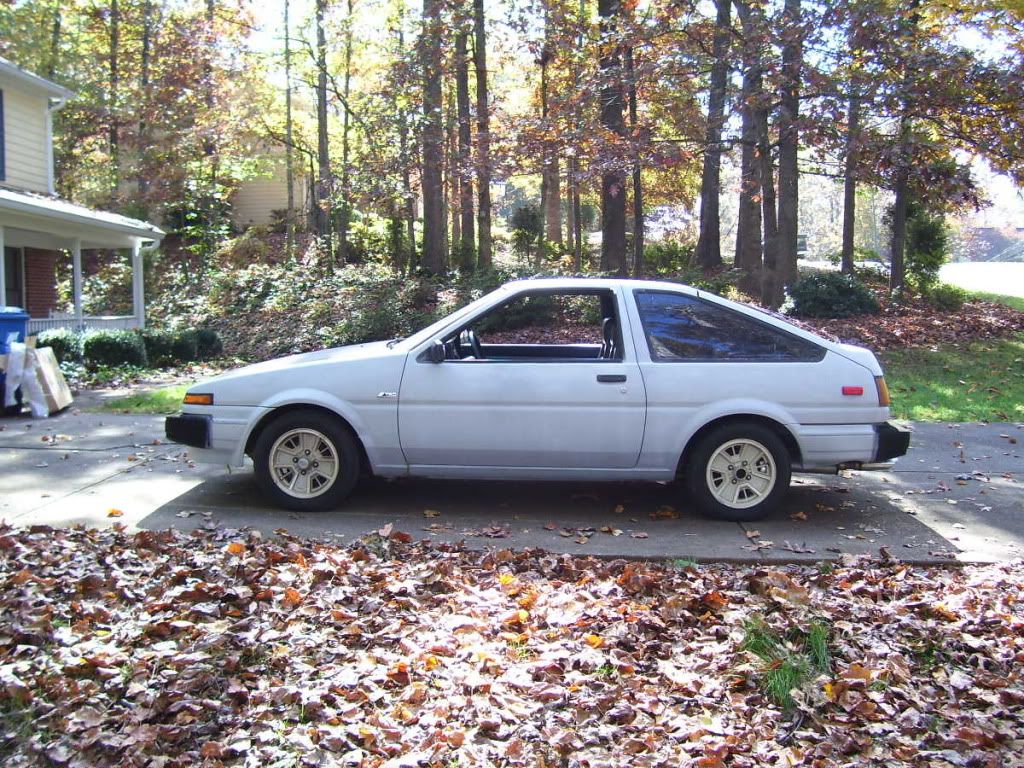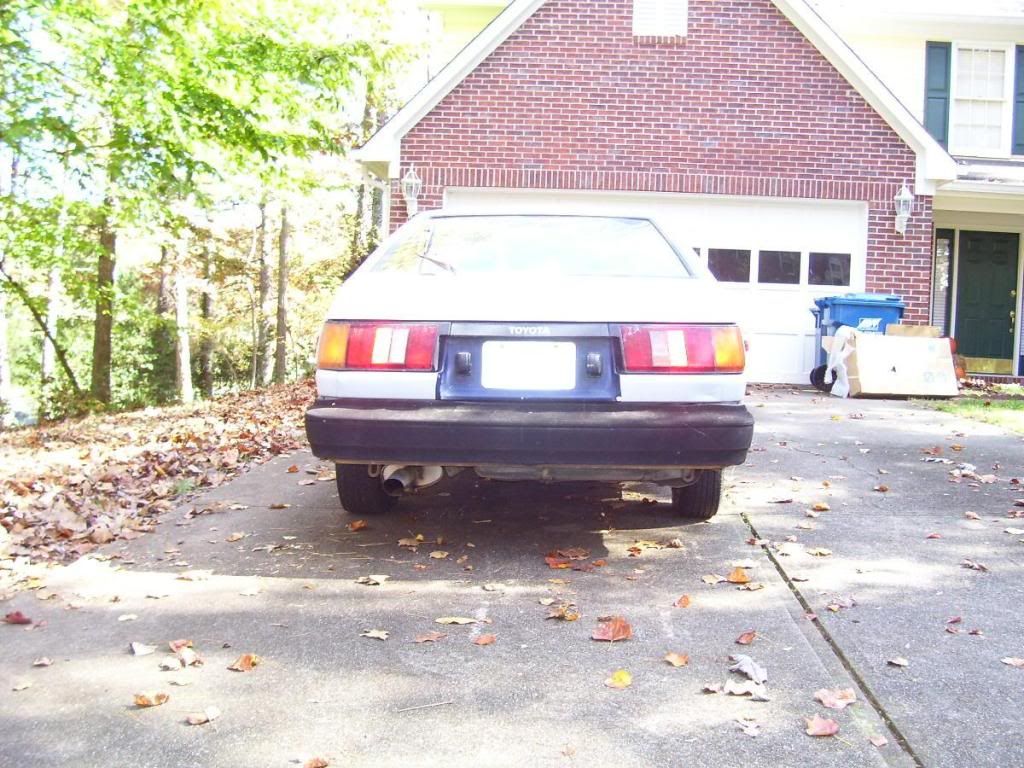 I talked with the guy selling it for a while and ended up going to look at the car on 8/30/10 and this is what I see when i get there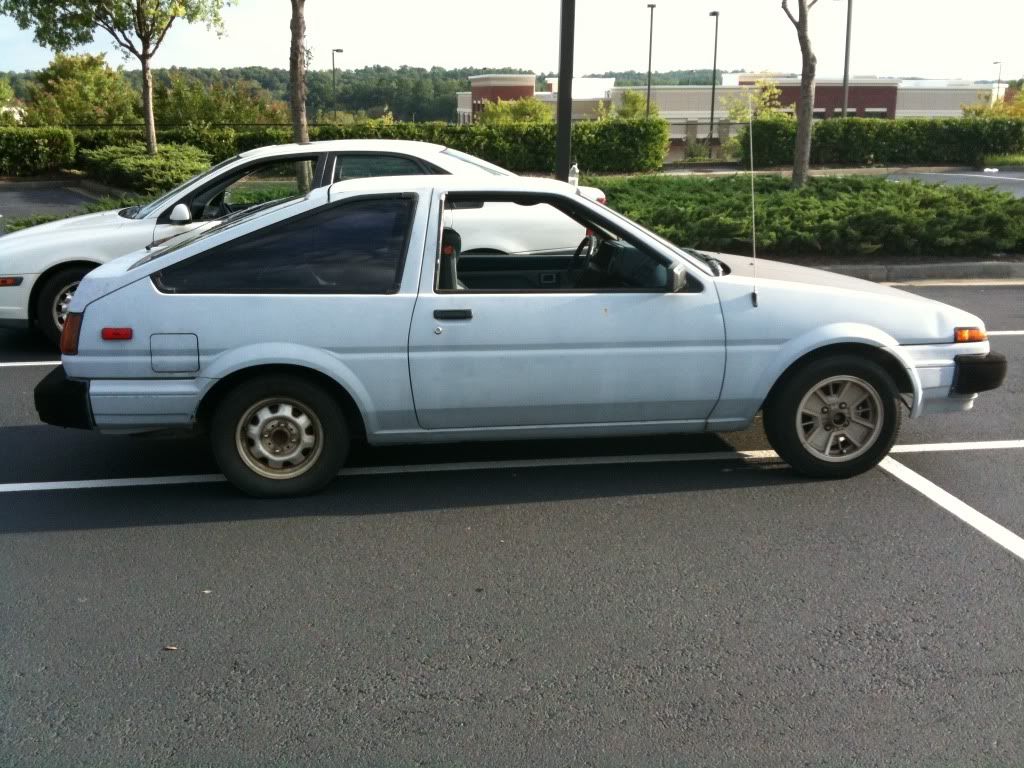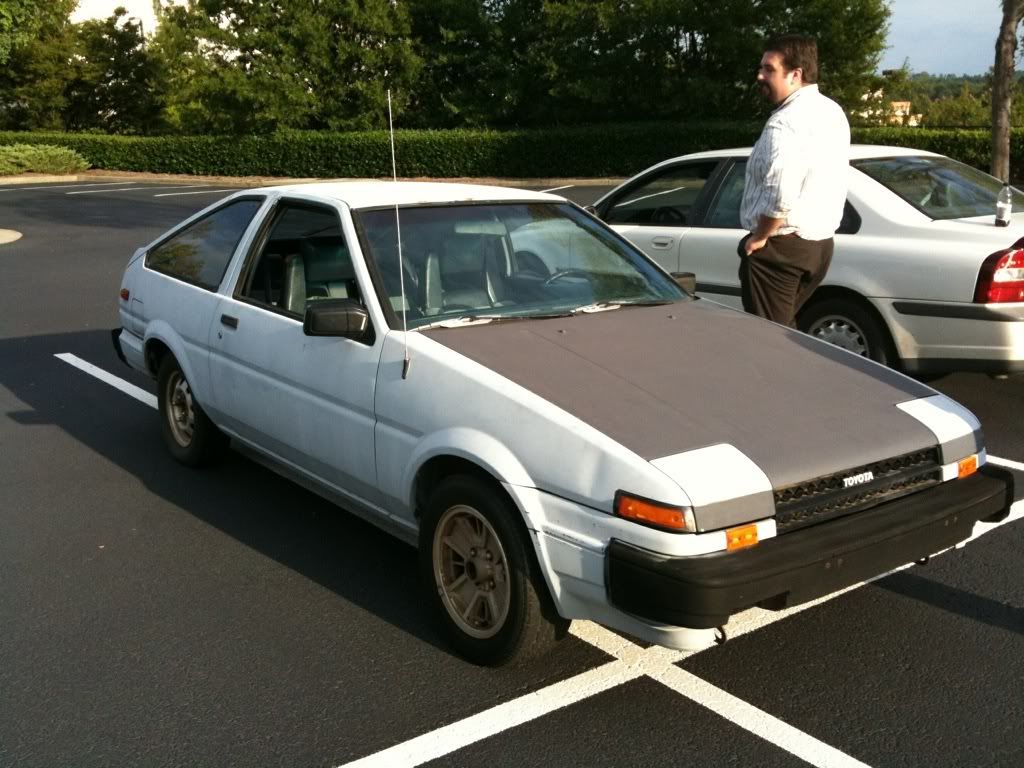 The car seemed to be in great shape so I put a deposit down on it and went back to pick it up on 9/5/10 trailered it back to NC where my mom lives and I go to pull it off the trailer and WTF no lights work and I was going back to NY the day after so i had no time with the car but it was mine now so i was crazy happy about it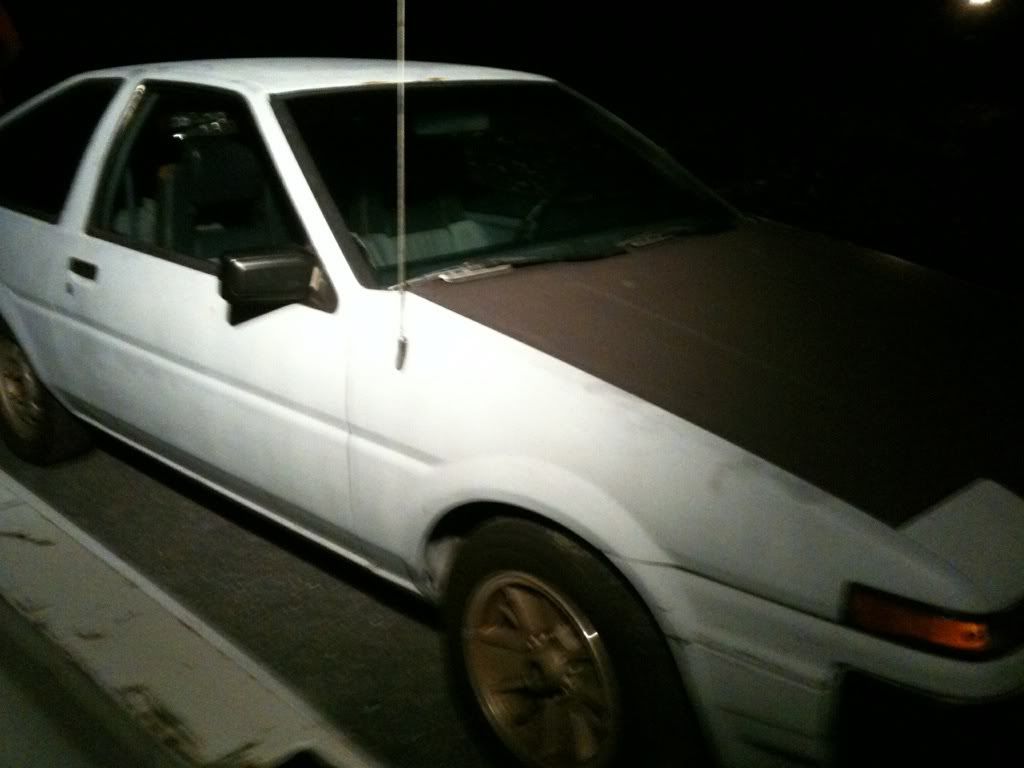 So I'm back in NY and I started buying parts to fix the car up based off of pics from the sale thread (
zerothread?id=62436
) First thing I bought for the car was a headlight switch. On 11/23/10 I go to a local tire shop that is behind a service station and I find an AE92 GT-S. I end up talkin with the owner, worked out a price and I brought it home on 11/27/10
I bought the AE92 to take the motor and put it into the AE86. I started buying all the parts for the swap. On 2/18/11 I pulled the motor out and on the stand within 24 hours. Then by 2/22/11 I had the fully taken down other then the crank and pistons.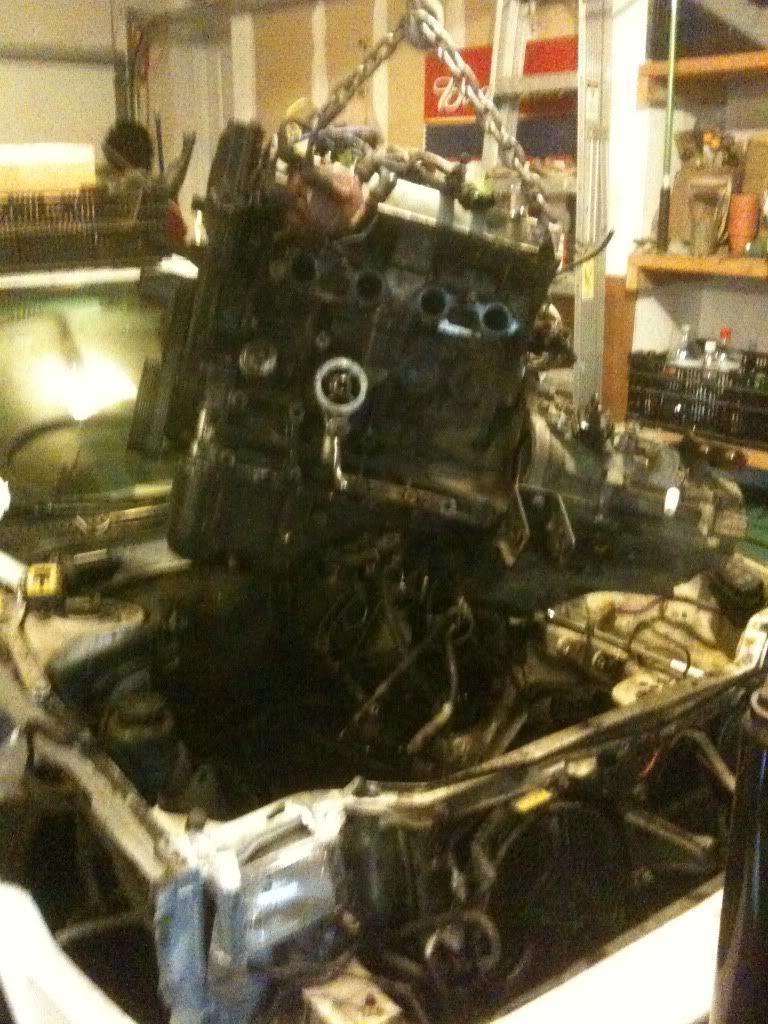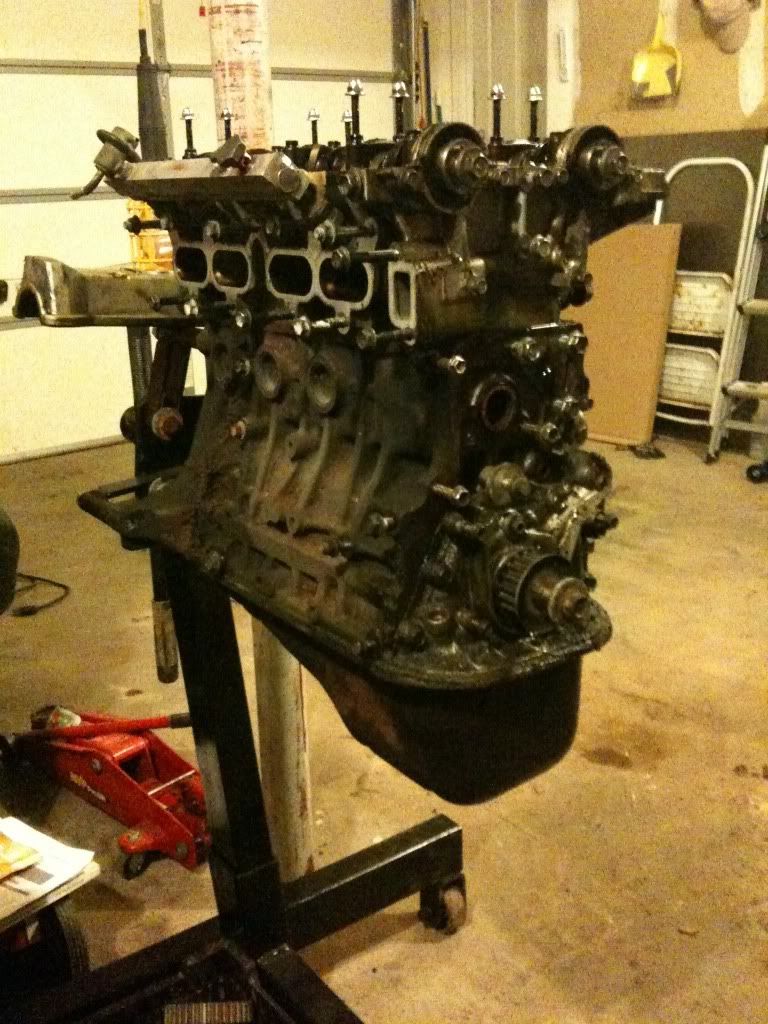 Motor was clean but I'm servicing the head and replacing all the gaskets. Time gos on and I end up buyin alot more parts for the car. I end up having the car towed to NY and I receive it late at night on 4/1/11 the very next day I change the wheels and put a Grant GT wheel on the car.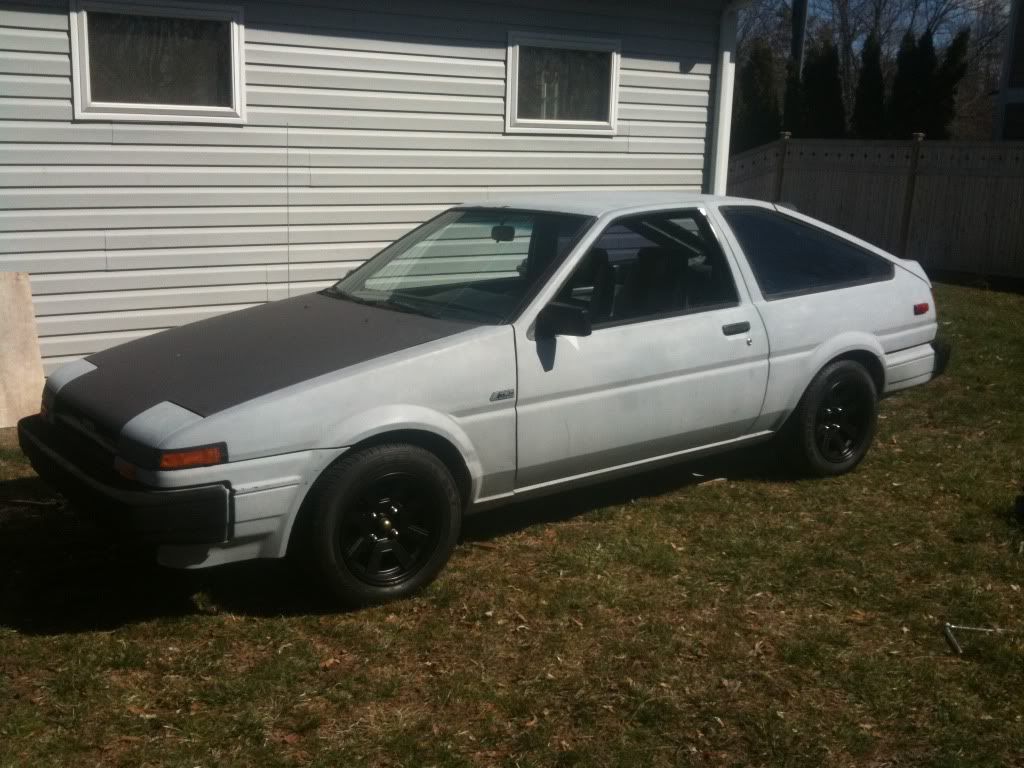 By 4/3/11 I had the GT-S front bumper on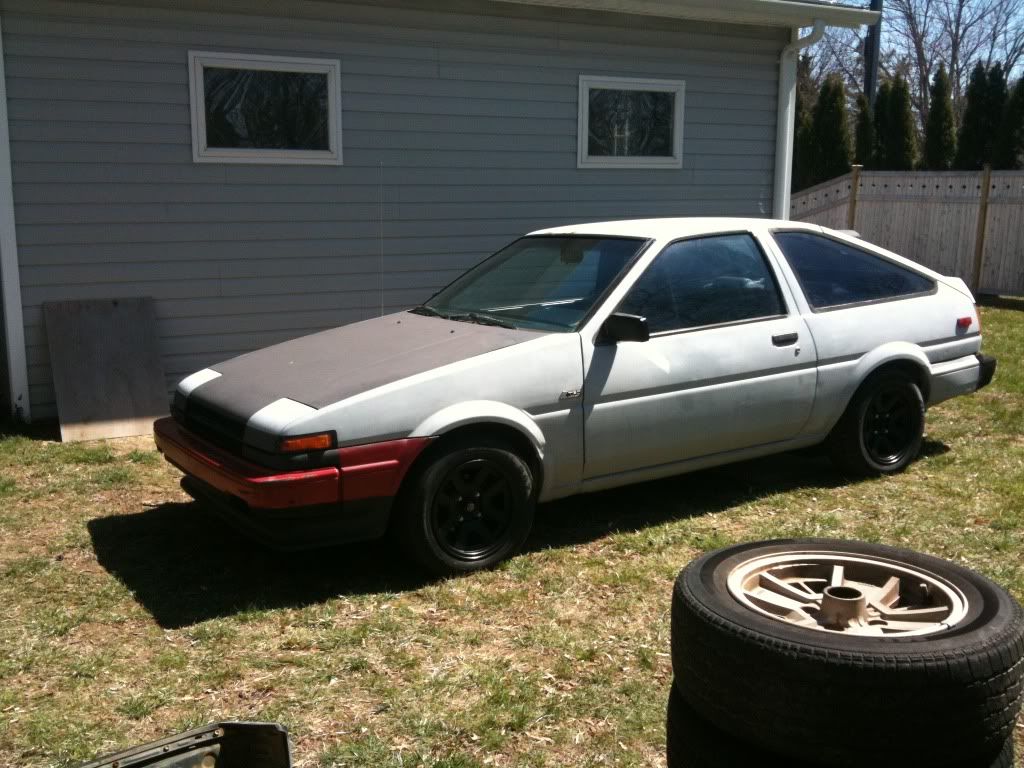 By 4/10/11 I had all the wiring worked out for the lights and I started sanding the bumper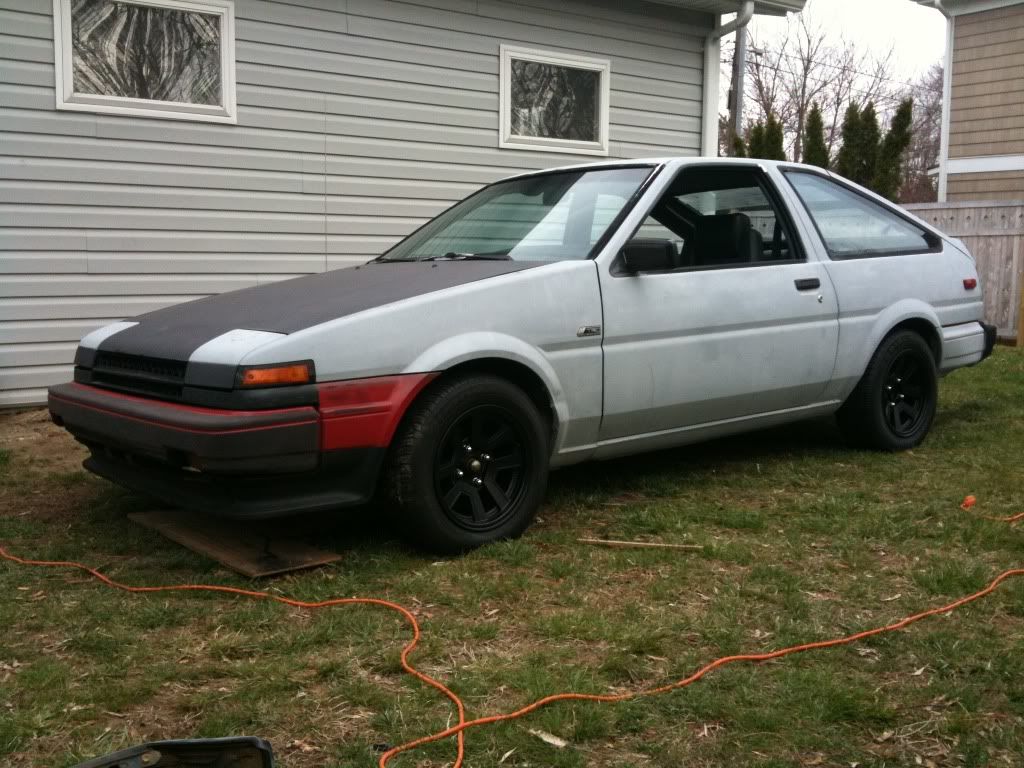 I ended up painting the bumpers and hood black on 4/29/11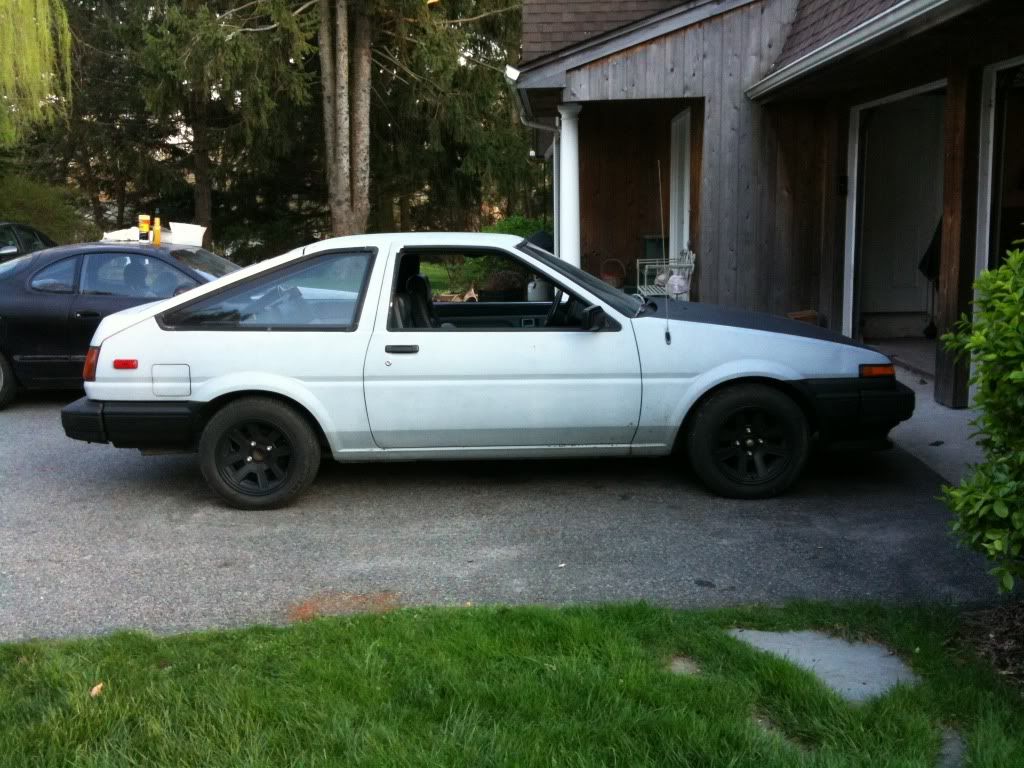 Painted the rest of the car with white primer on 5/14/11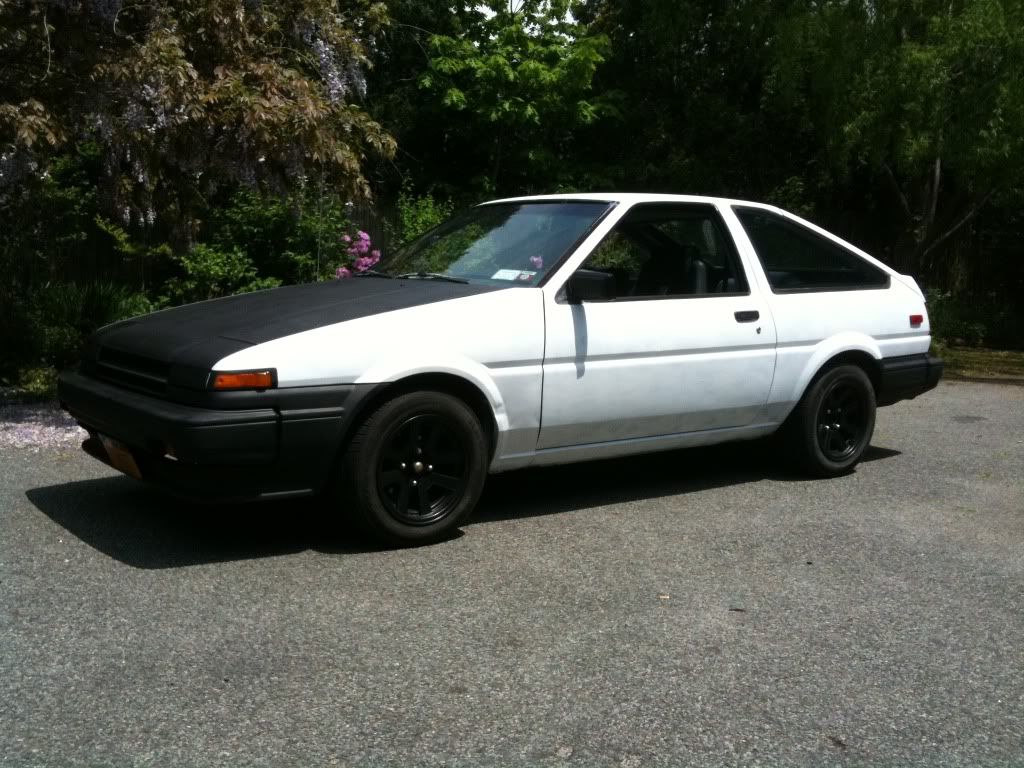 From 5/26/11 thru 5/28/11 I did the manual rack conversion with the supra shaft and did the shocks/struts, springs, camber plates, front/rear strut bars and A/C delete.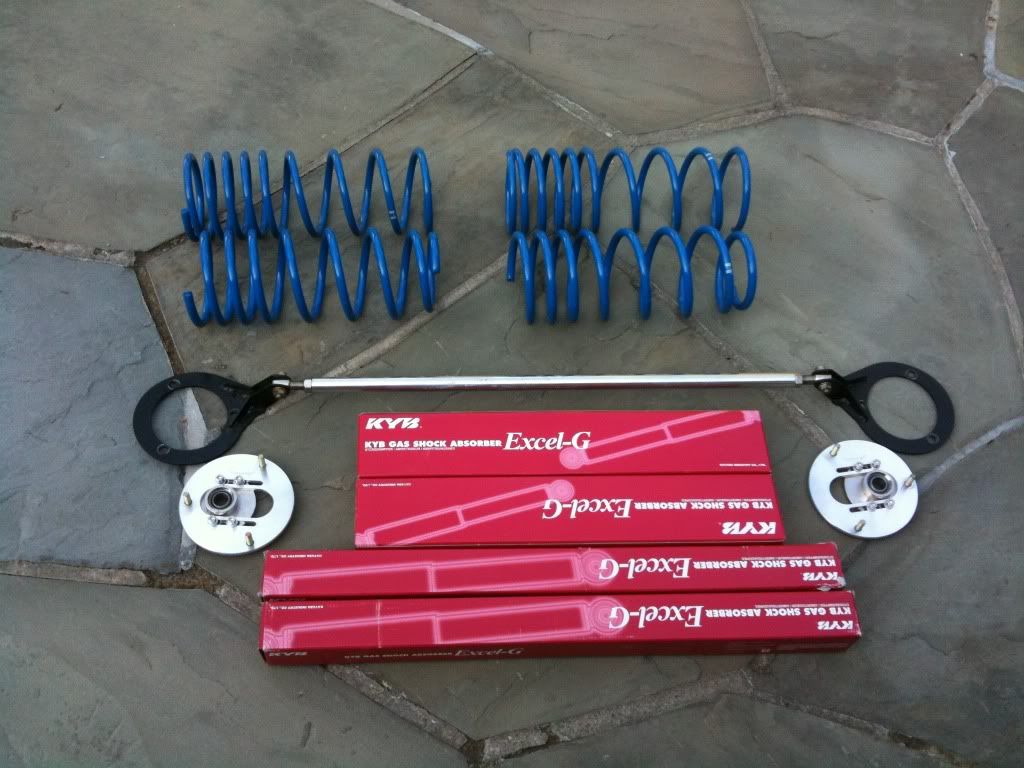 Before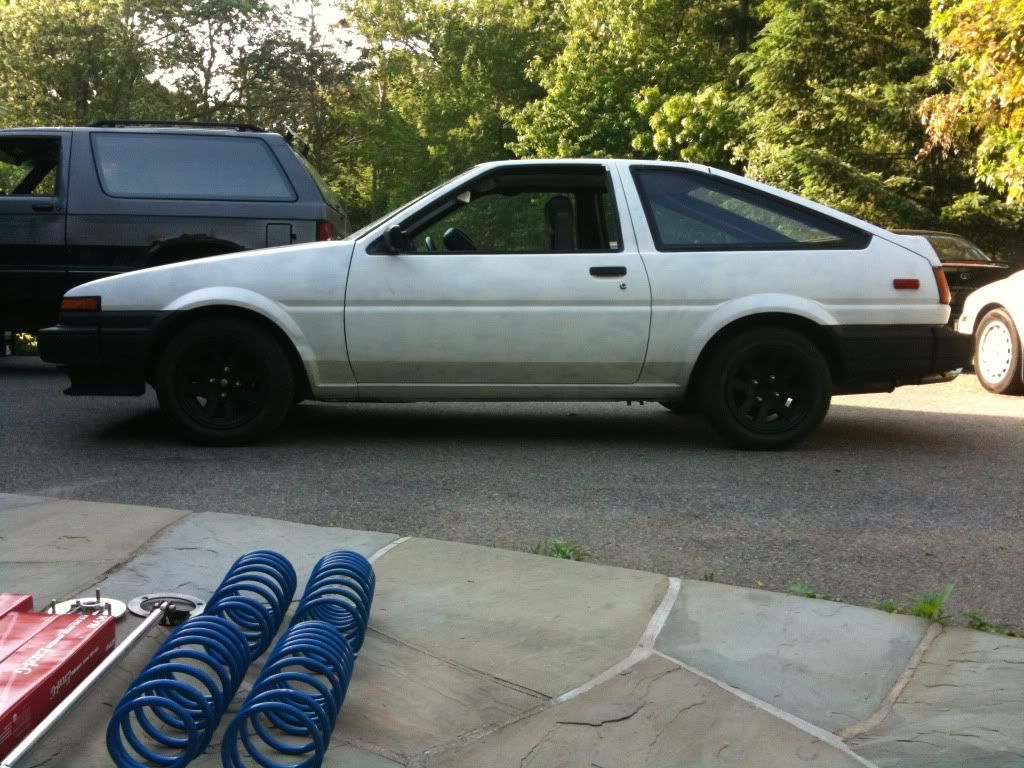 After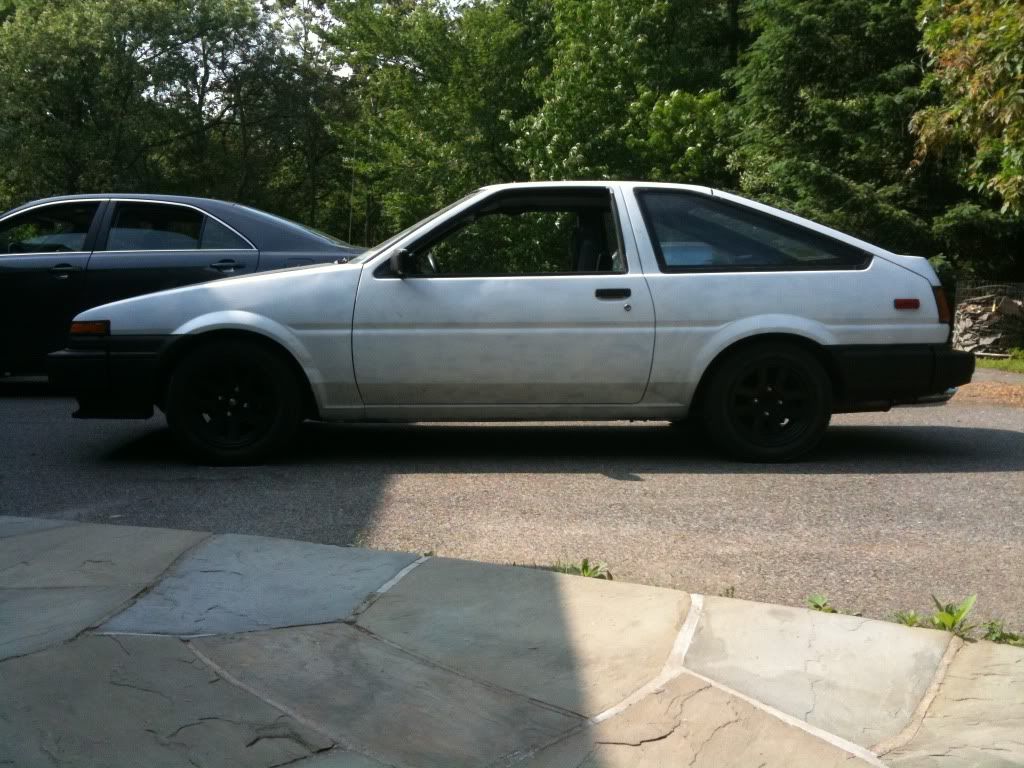 This how it sits as of 7/1/11