Since I last updated, there has been some serious progress!
For starters, I made a plate that not only covers my coil-on-plugs, but it also is the adapter that holds them in!
Here are the D17 COPs..
So I took a nice little piece of stainless steel and bent it as well as cut out the piece around the oil cap. Test fit pictures: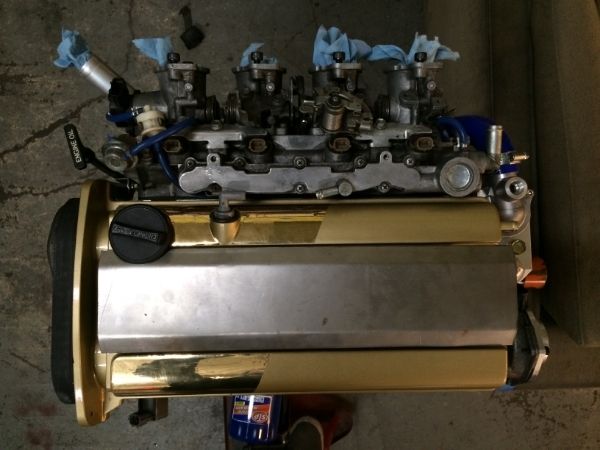 Here's how much it sticks out on top:
Then, I proceeded to drill the necessary holes for the COPs to be bolted on. I actually needed to bore out the bolt hole on the COPs a smidge.
While I like the polished look, I thought it would look a little better in black so...
I think it looks pretty darn spiffy. So now I am just waiting on my fuel cell, fuel pump, fuel filters, and misc fittings to come in as well as my brake booster delete. Here goes nothing....