Well everything is gone so here's a quick run-down up to today(ish)
Got a 1986 SR5 5-speed from my in-laws for Christmas a couple years ago. It was broke.
It was a little broke so I fixed it. Put a Weber 32/36 on it cuz the stock carb is lame.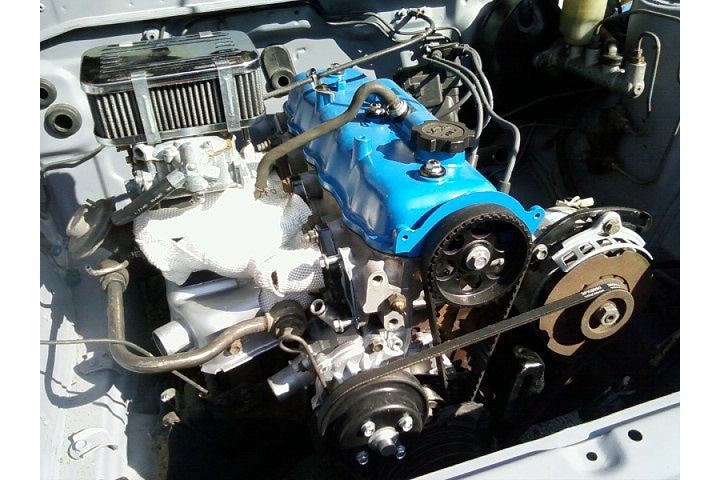 I got drunk and painted it purple.
I drove it for a little while, it had intermittent fuel issues, supply and pressure, so it made me mad sometimes. So I made this thing:
I wedged it in the car, then I crashed it on the first drive because a throttle spring broke and pinned redline 8000rpm in 3rd gear. So I hit a bridge and bent stuff.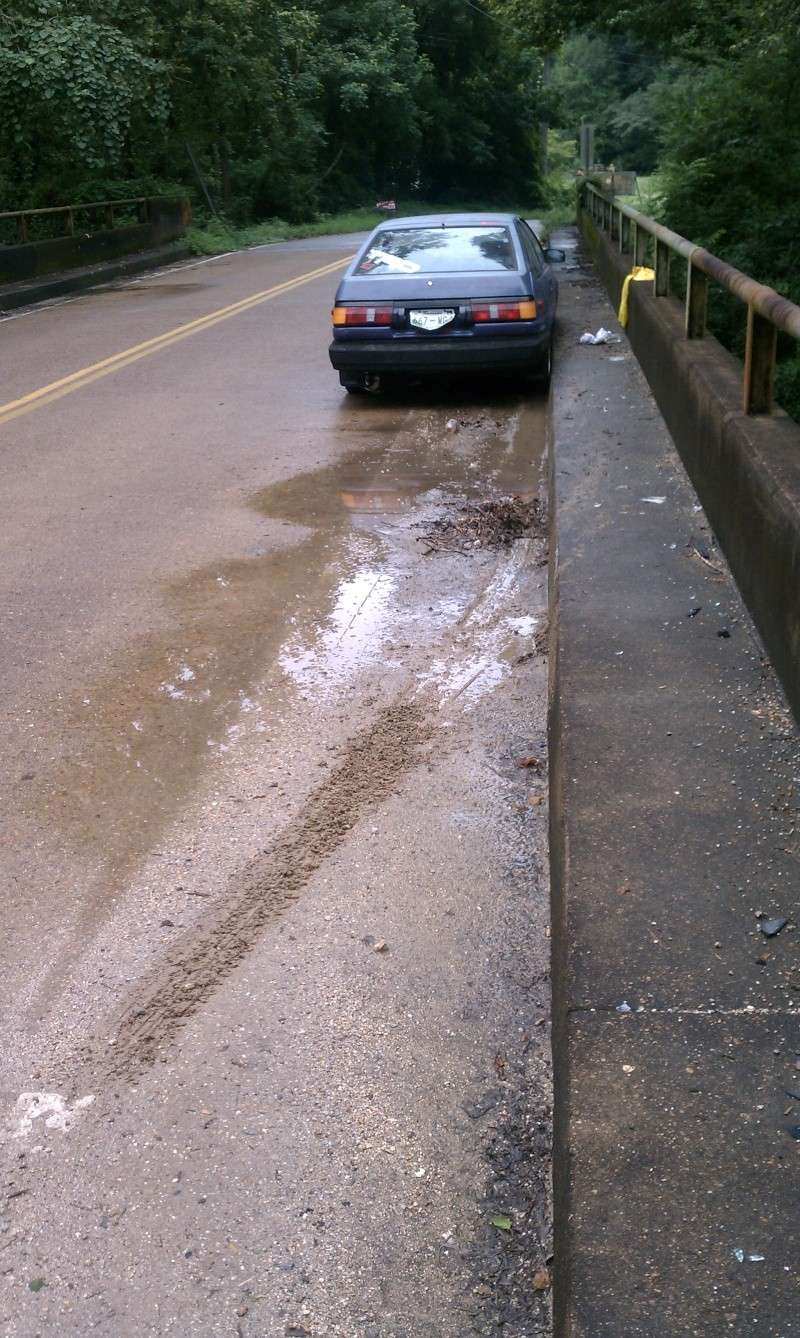 I fixed that bent stuff and it's back on the floor. I got a new steering wheel and TRD shifter.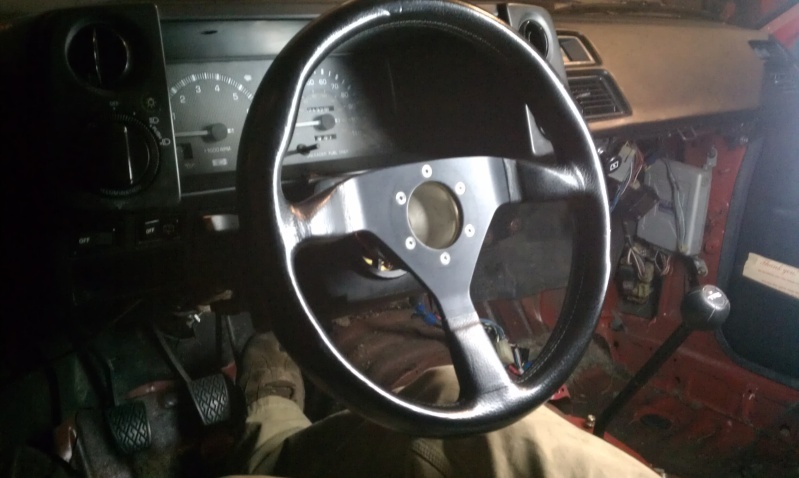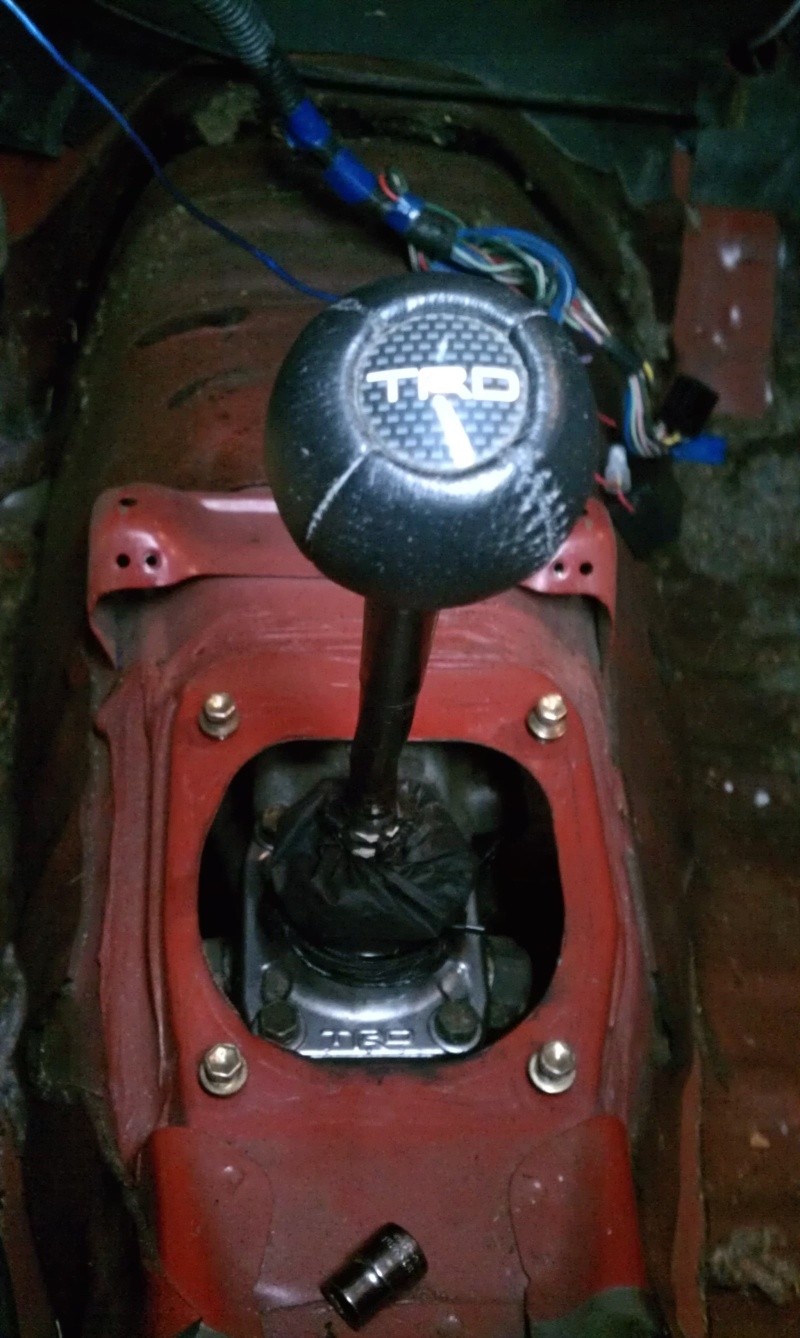 I need an extension for the steering wheel and shifter though, plus I need a good seat. That's up to date, I can't believe it took 15 pages on the old site to go through all that lol.