Forgot that everything is gone, so didn't find my old thread anywhere....so here's a quick recap and some before/after (found the archive)
i've had it for a month now (Aug '10), and have picked up a lot from this site, so thanks to all.
anyhow, here's the start. Mother in law asks my wife if i can help sell a car that's been sitting in her drive, so we go over to look at it. pull the cover and see it's an 86, then find out it's an original RHD....so i just towed it home and kept it!
here's the day it rolled in.
some work has been done to it, but in need of some obvious TLC as well. Suspension seems to be the only mod on it other than speakers. Car did not run and don't have keys, so it made it even more fun.
Coil got me some spark, cool, but still didn't start. no fuel pump it sounded like, also found a kink in the hardline of the bracket, so replaced both of those. now it started and fuel shot all over, #1 injector cracked and rubber seat gone. new injectors fixed that and now she's running.
here it sits now...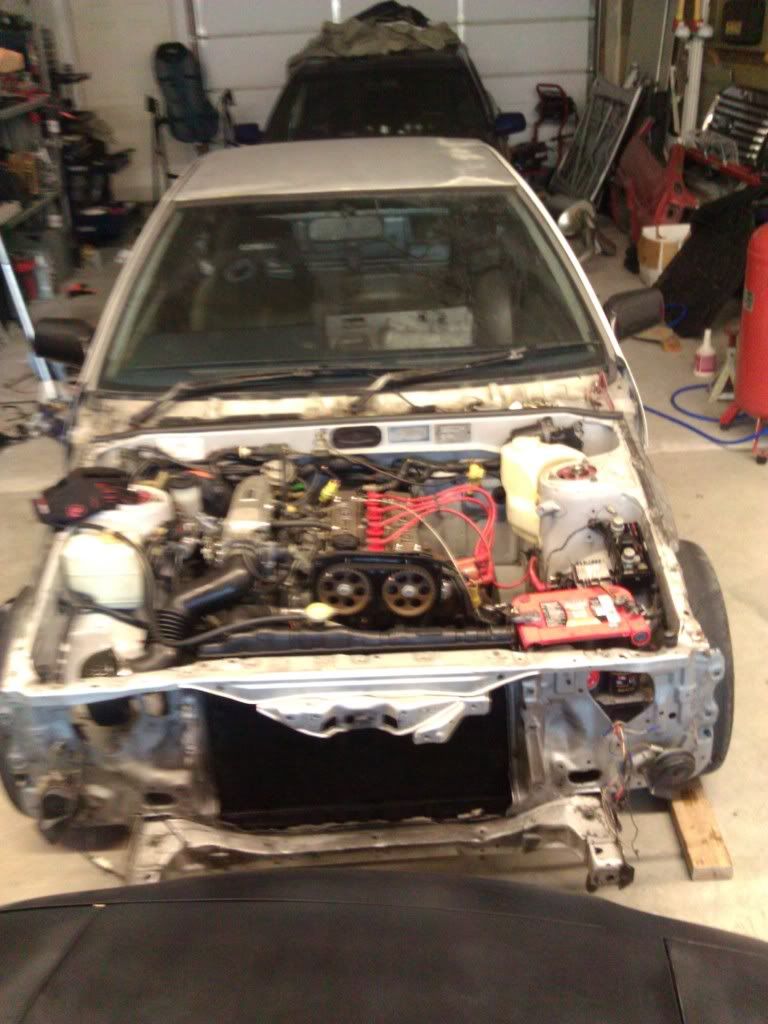 pulled AC and power steering (just bypassed the rack until i get a manual) since this car will be on track a fair amount. interior is all pulled, though i still need to clean out all the deadener. drove it around the block and rear suspension seems a bit off. looking for some new rear springs now to ensure cut springs aren't the issue.
goodies on the way for this week. T3 rear links setup and single row crank pulley. ITB adapter and BT ITB's (project I scrapped, but sitting on parts still). Prothane bushing kit and NRG hub and quick release.
still looking for a steering wheel, but other than tires i should be able to at least get the car on track and feel it out from there. Never driven a solid axle on track, so should be interesting.
looks like it's going to be roughly $500 to register the car, so that will be down the line as well, just trailer for now.
...bunch of parts and a bit of work