Hey club4ag,
So since Club4ag blew up earlier this year and with it, my build log, i have decided to re-post it up for anyone interested. I got my car about a year ago and since then, have put a lot of money and time into it to get it back to a reliable and fun DD. So far it has held up like a champ and I love working on it.
Anyways here it is from day one to how it sits currently:
Here she is at day one, rescued from a neglectful owner who should be banned from ever owning a car ever again.... 1985 Toyota Corolla AE86 SR5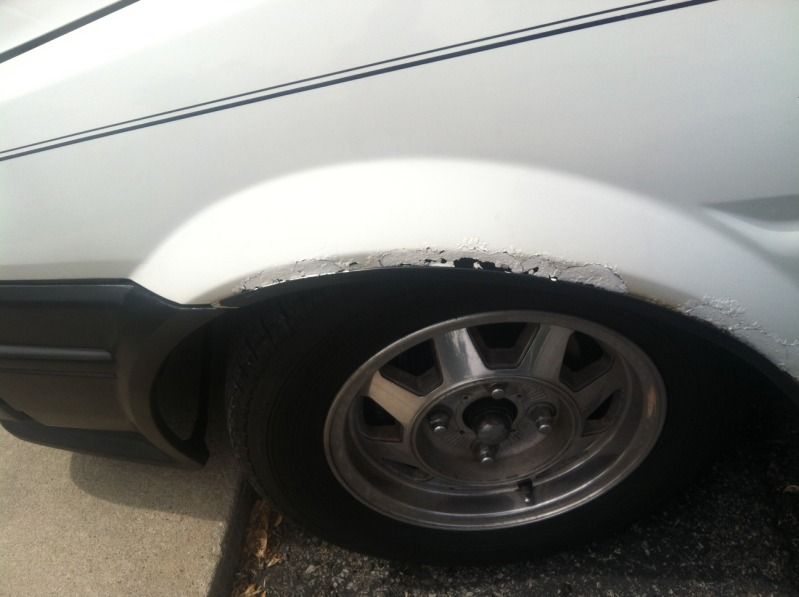 once I de-stickered her (which dropped her hp from at least 800hp), the mods began in full swing. My initial investments were:
1. T3 shifter bushings (best investement made so far.)
2. 4AC carb filter (since there was none)
3. New Battery terminals
4. Clutch master and slave cylinder
5. Sorted through the complete fuc*ing hackjob of the stereo wiring, thanks to the previous owner, to get a head unit installed.
6. Installed rear speakers
from there the pics began with the mods starting with a big sticker to vinyl wrap the hood: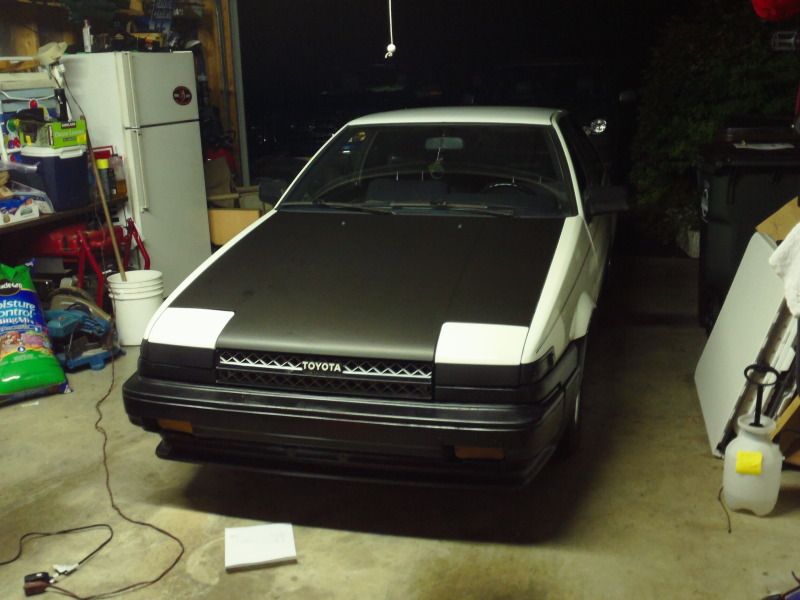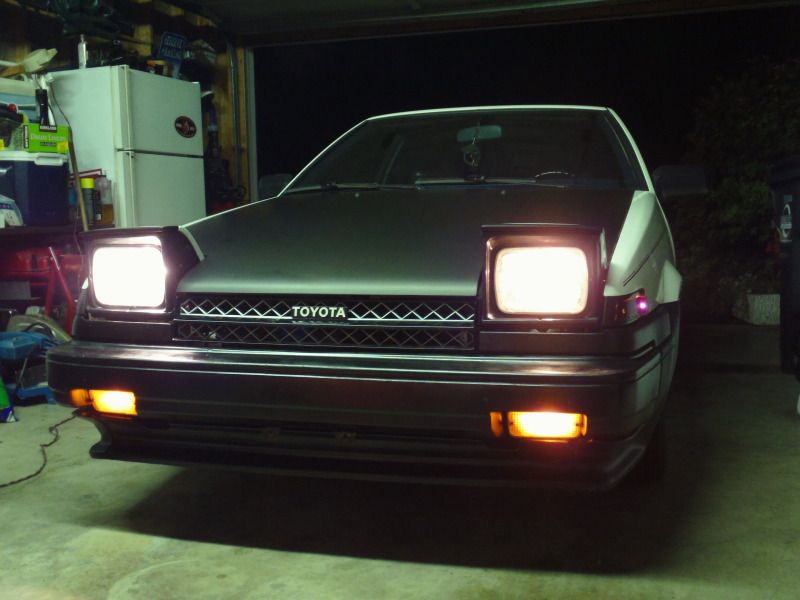 Next came suspension.... The old suspensions was more than "dead". All the components had been buried years ago when the previous owner touched them. It took me a while to get the money together to replace the suspension but it was replaced the right way and boy was i glad i replaced it. it was scary seeing how bad the suspension actually was, rendering the AE86 a deathtrap on the road. please if anyone decides to do suspension work, do it the right way.
out with the old: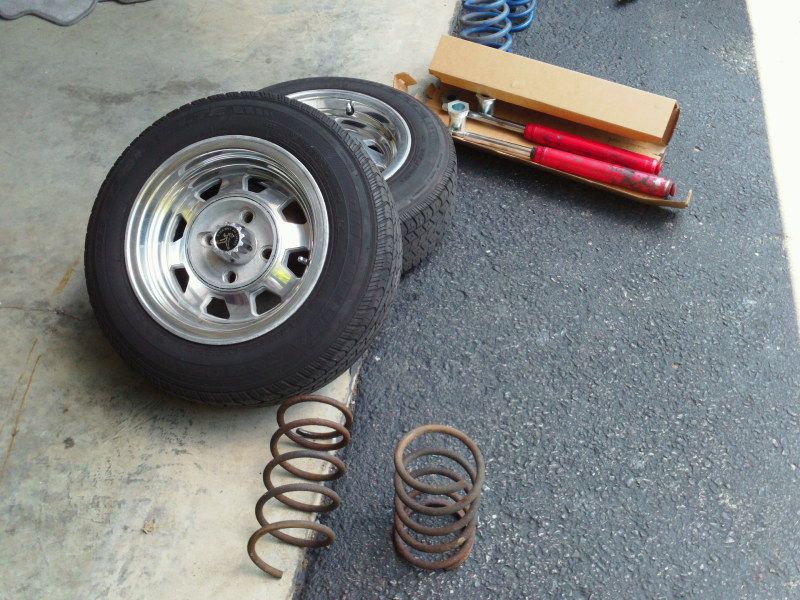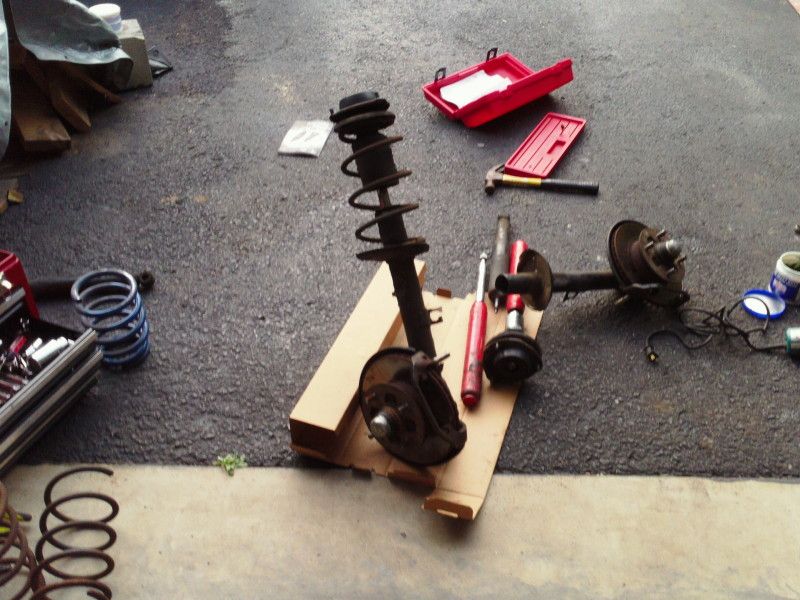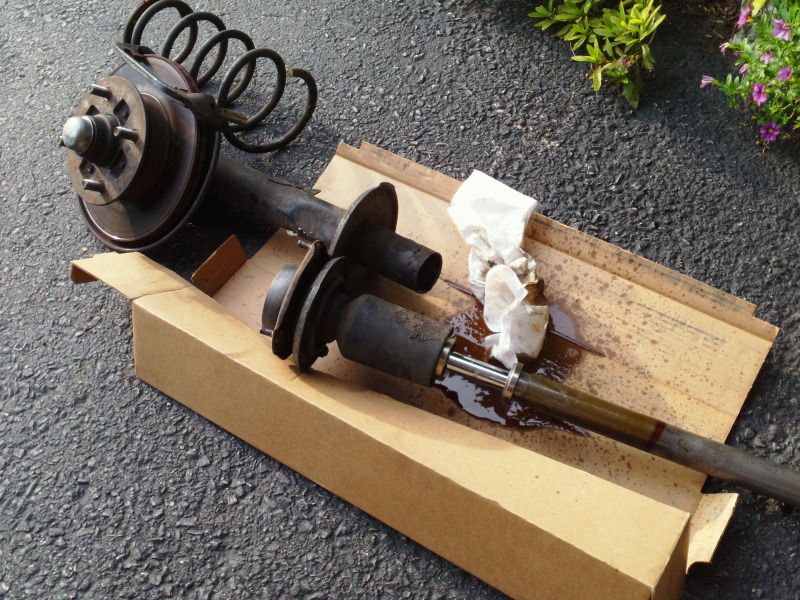 (beat with a hammer for some reason???? had to get a new one, thanks PO)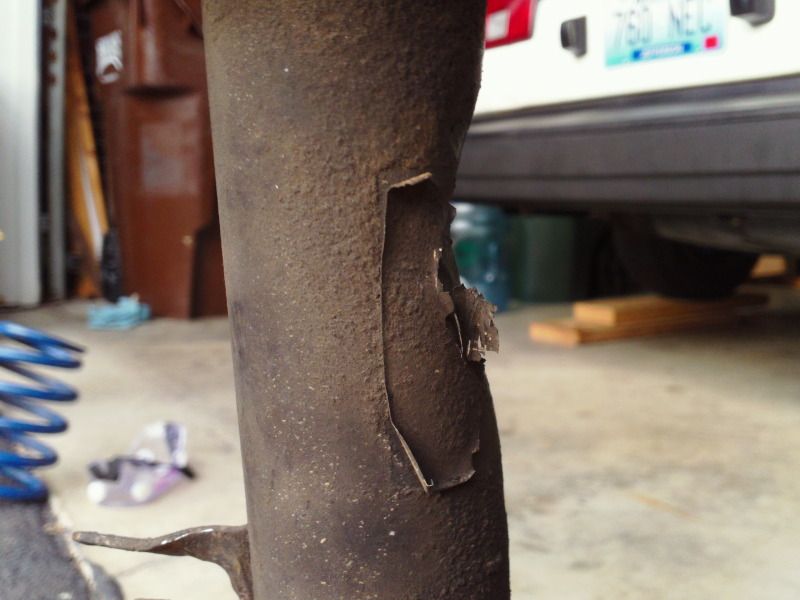 (yes he welded the springs to the strut housing because they were cut so much......*facepalm*)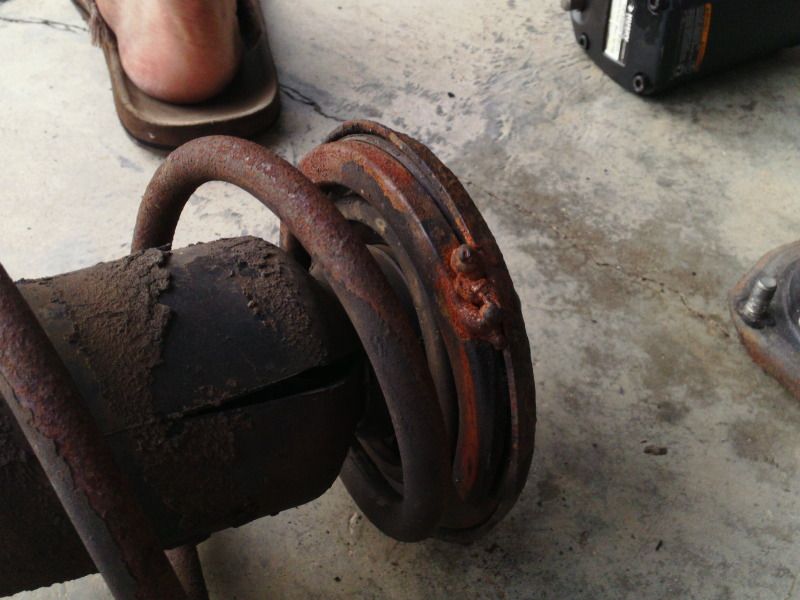 In with the new!: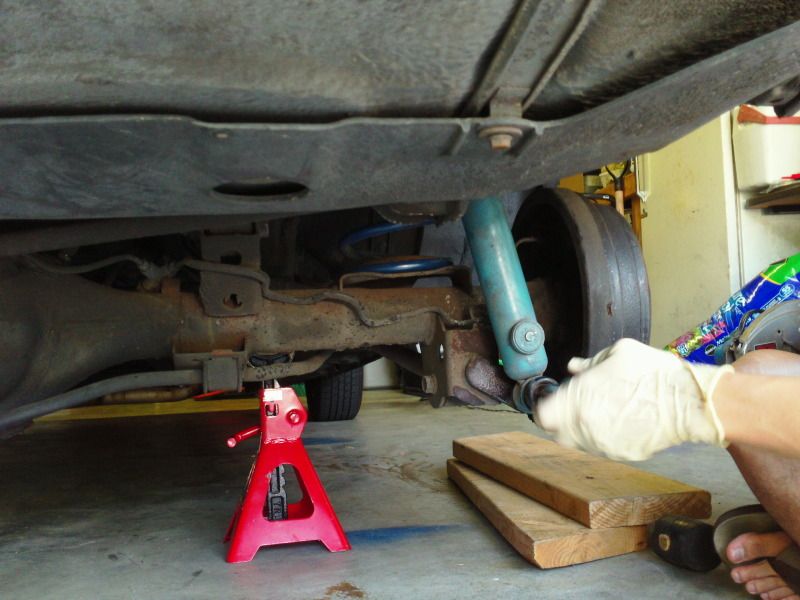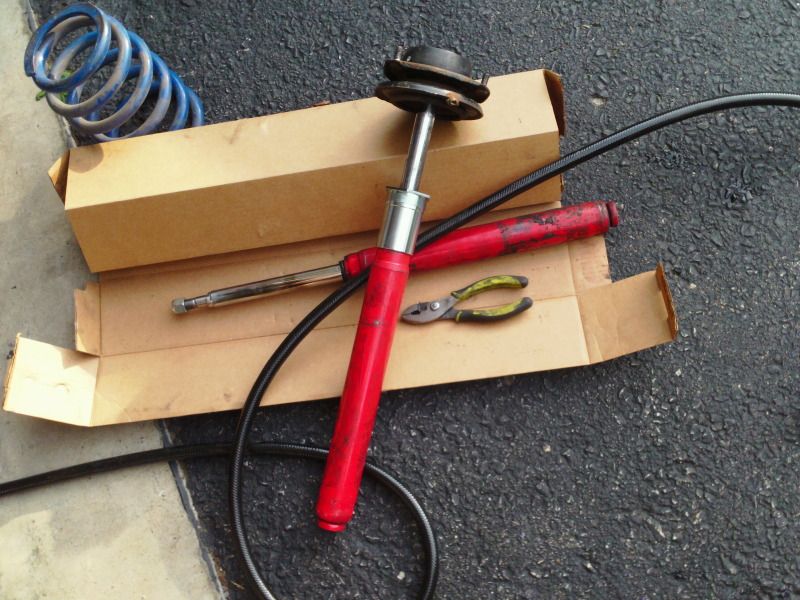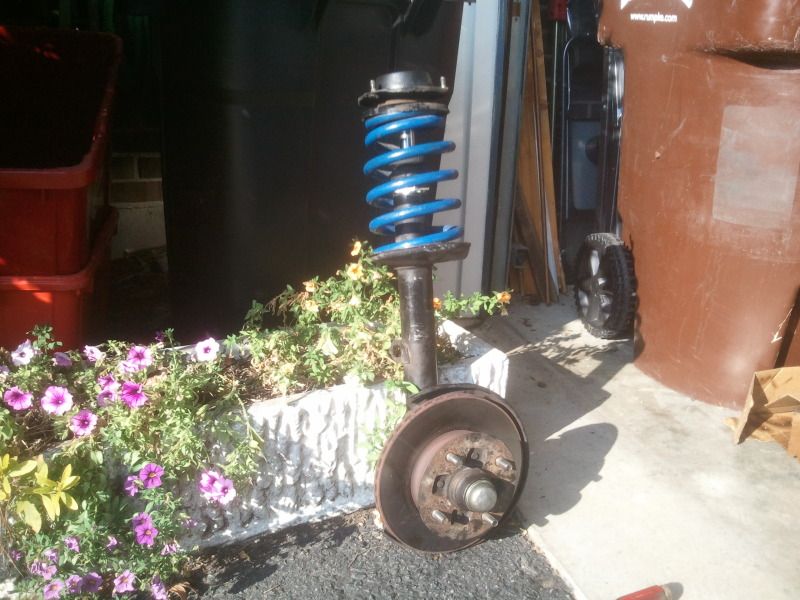 (how she sat after the suspension swap)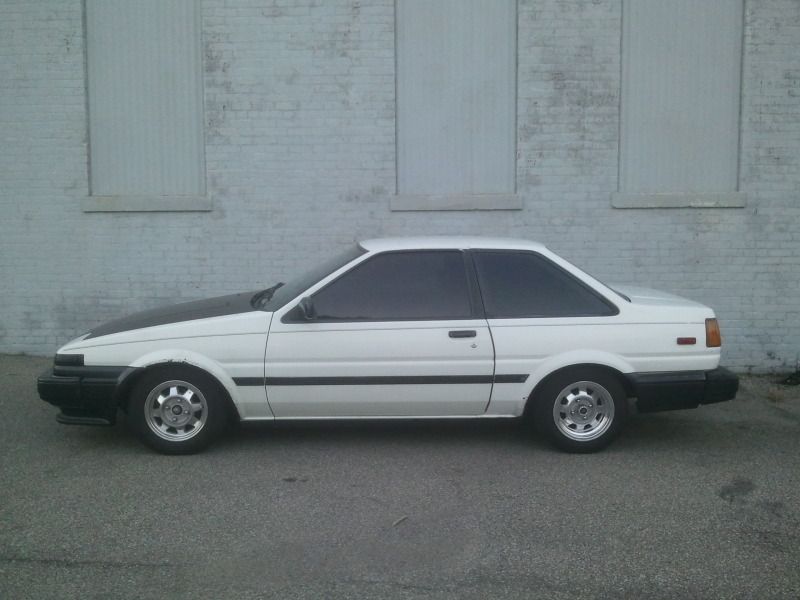 New driver seat: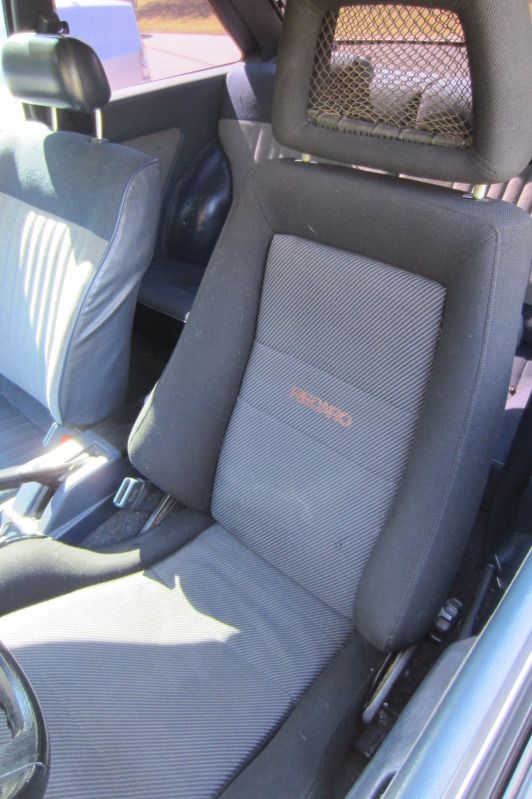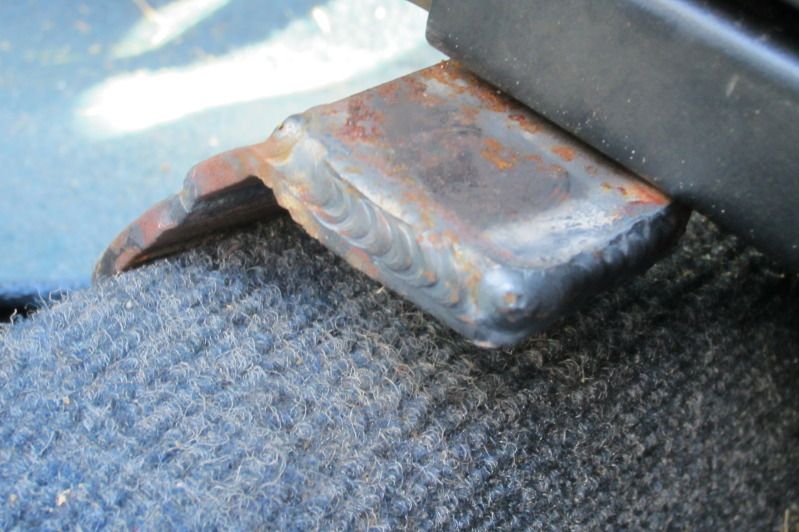 T3 Lateral Rod and new muffler (old one rusted off)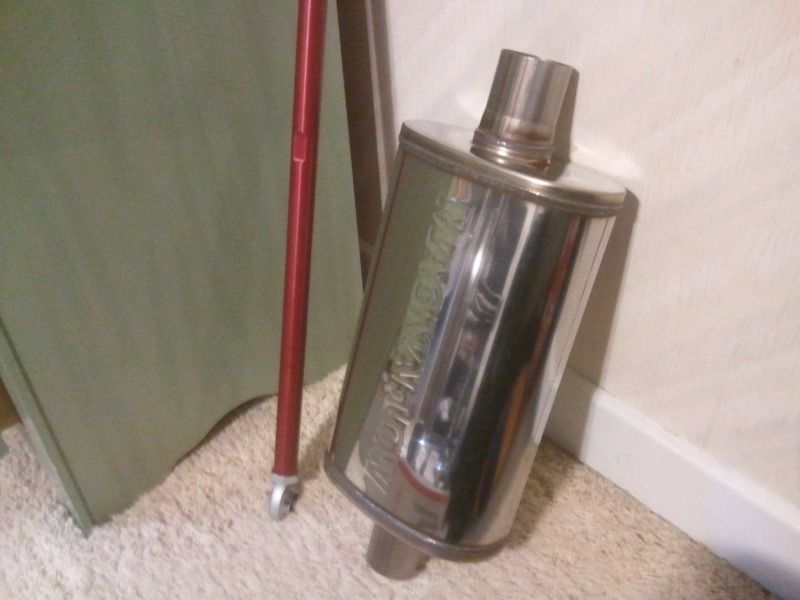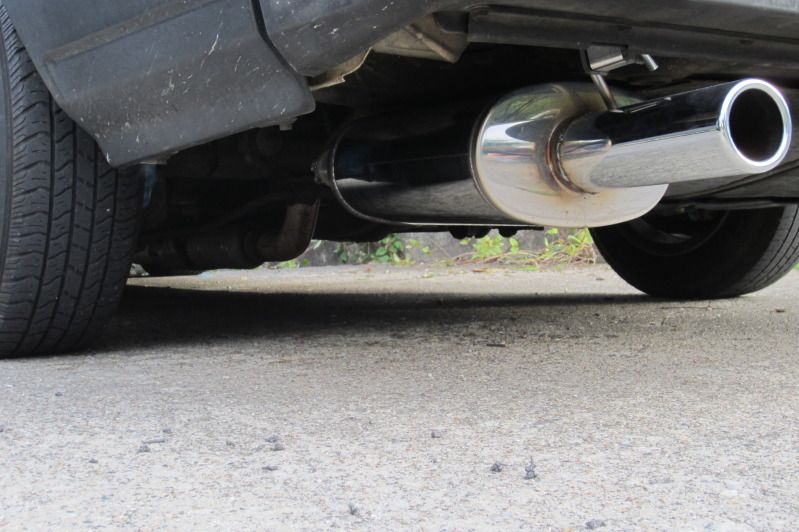 Fixed leaking brake cylinder and replaced the rear brakes:
did some cosmetic restoration: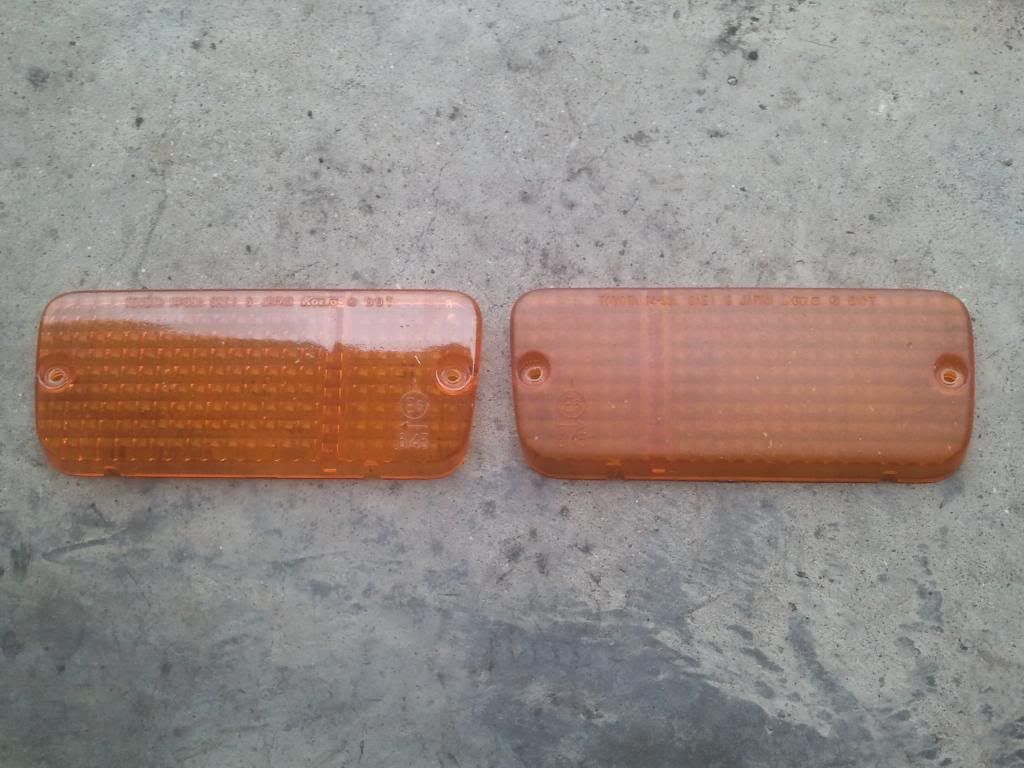 (painted the grill a more suitable color)
GOT A GTS REAR END WITH KAAZ LSD!!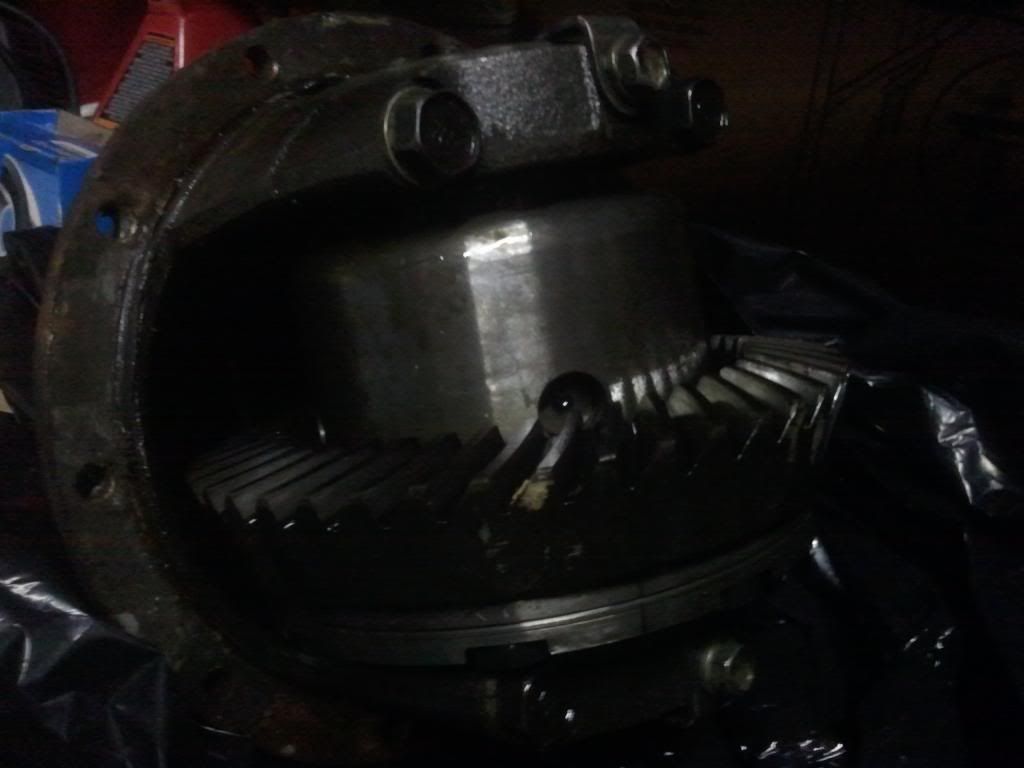 Finally fixed the leaking rear window and trunk:
(the cause for the leaking)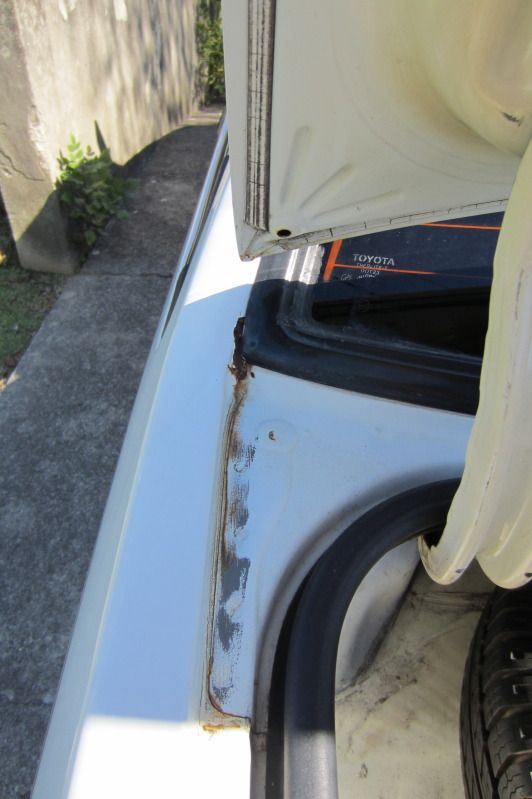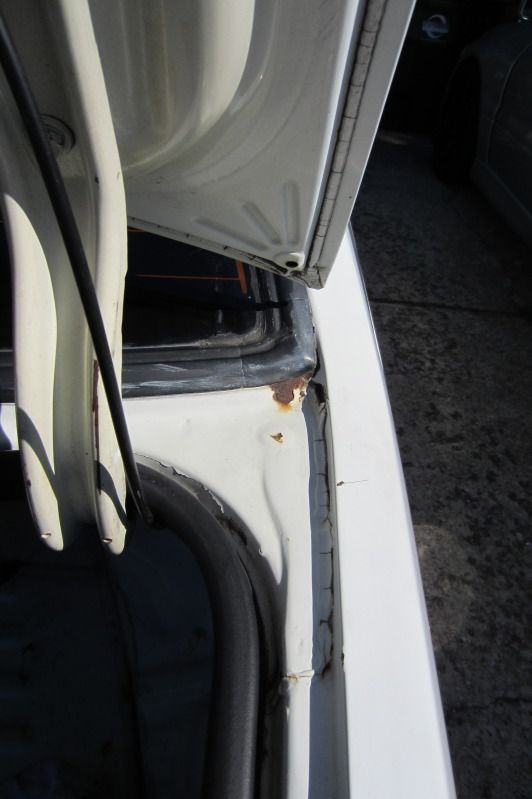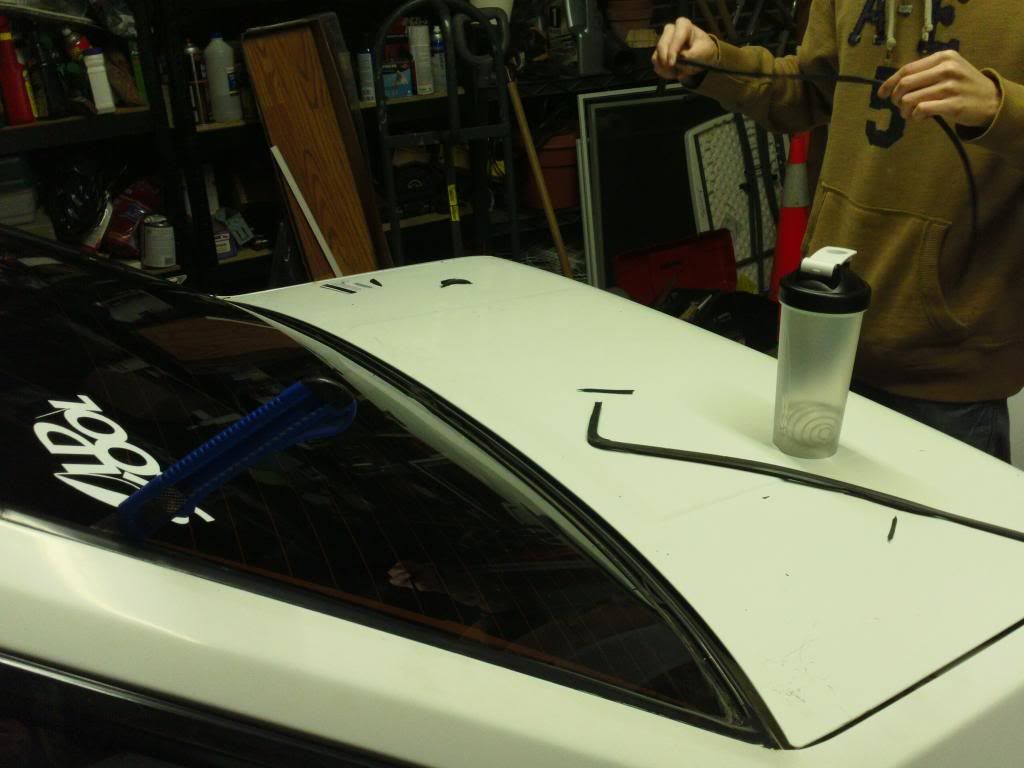 (My right hand man Gabe, with the rear glass out. He always helps me out with the Corolla, Its good to have friends who are willing to help you out when you need it)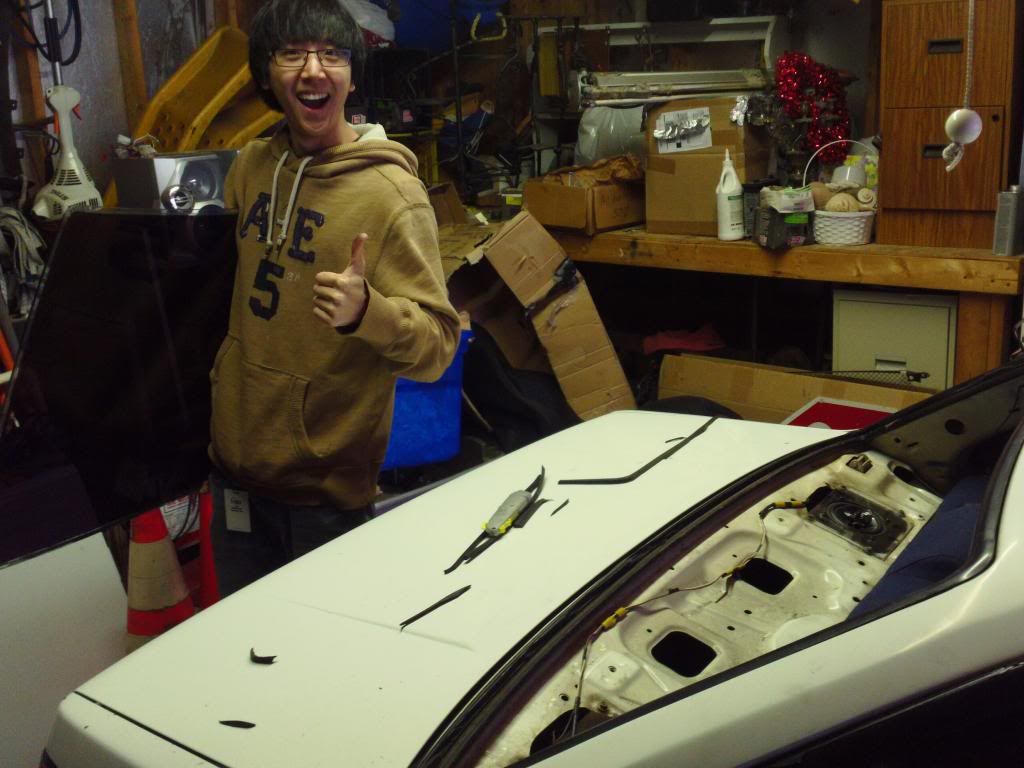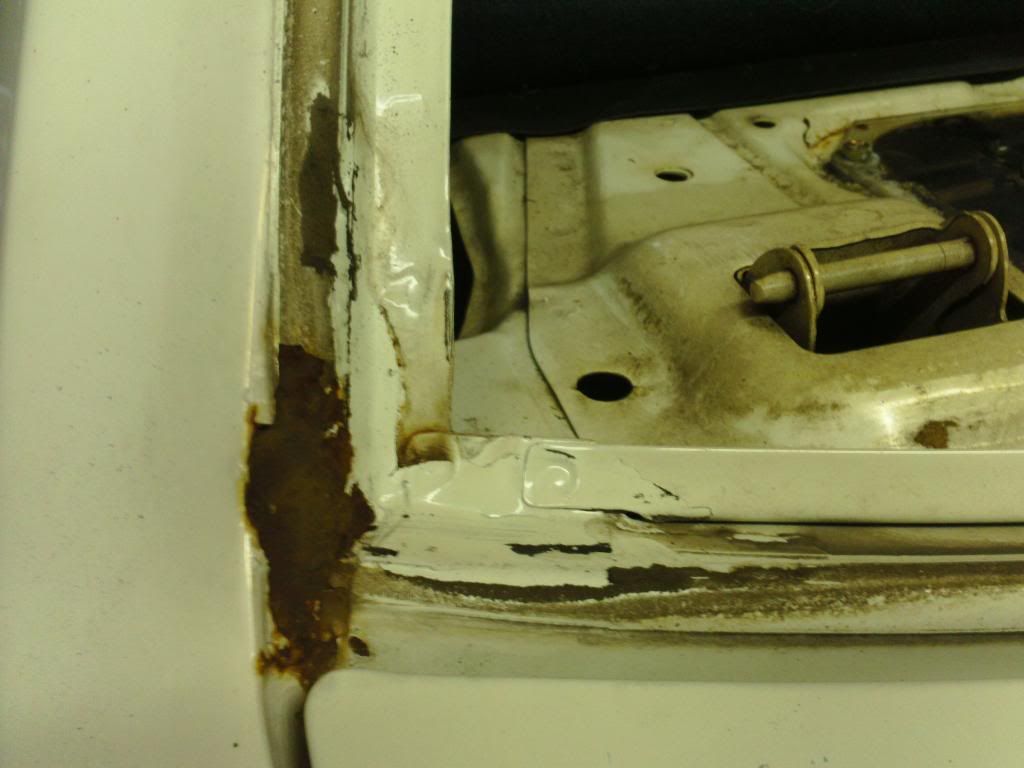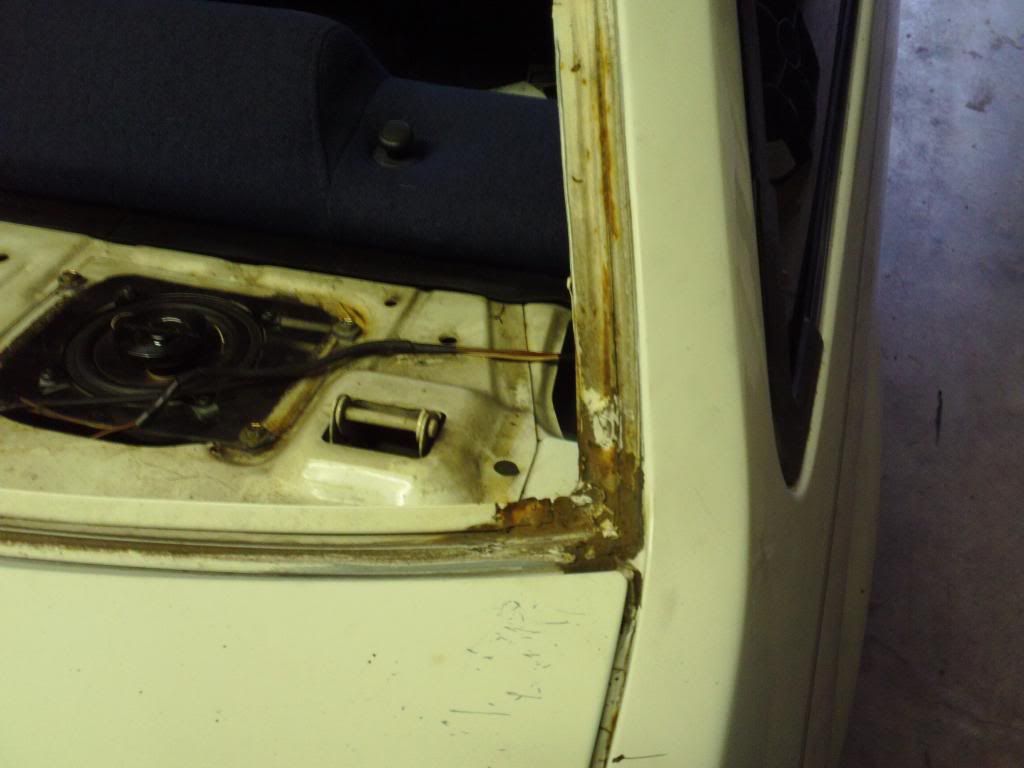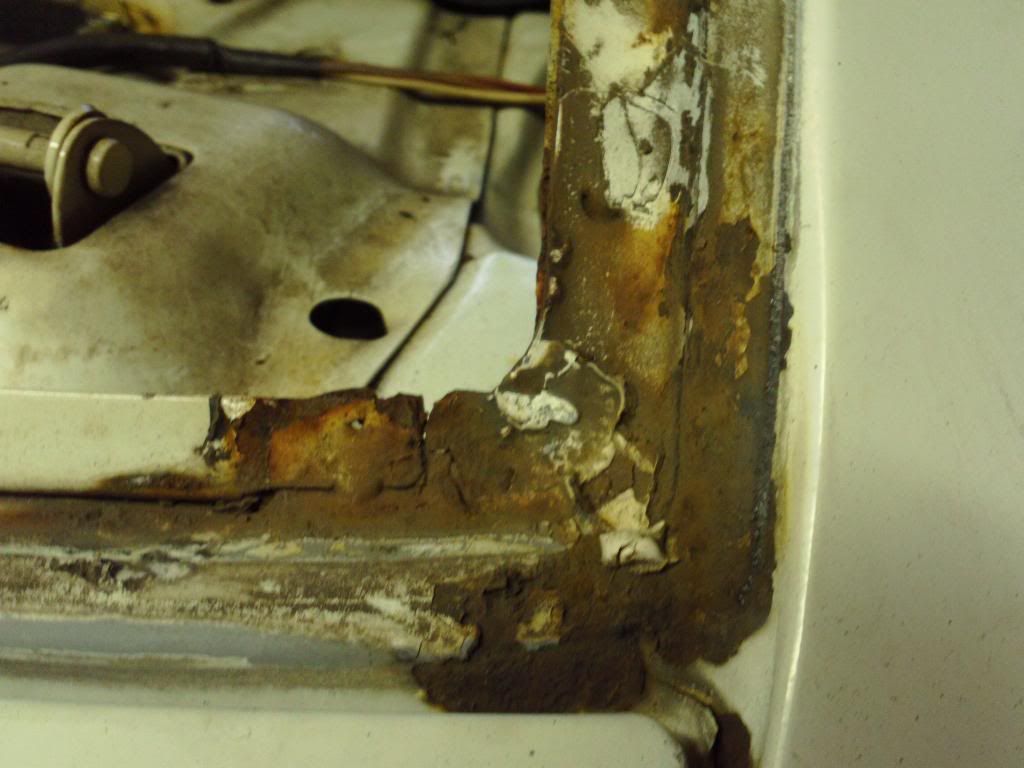 (cleaned up a little bit)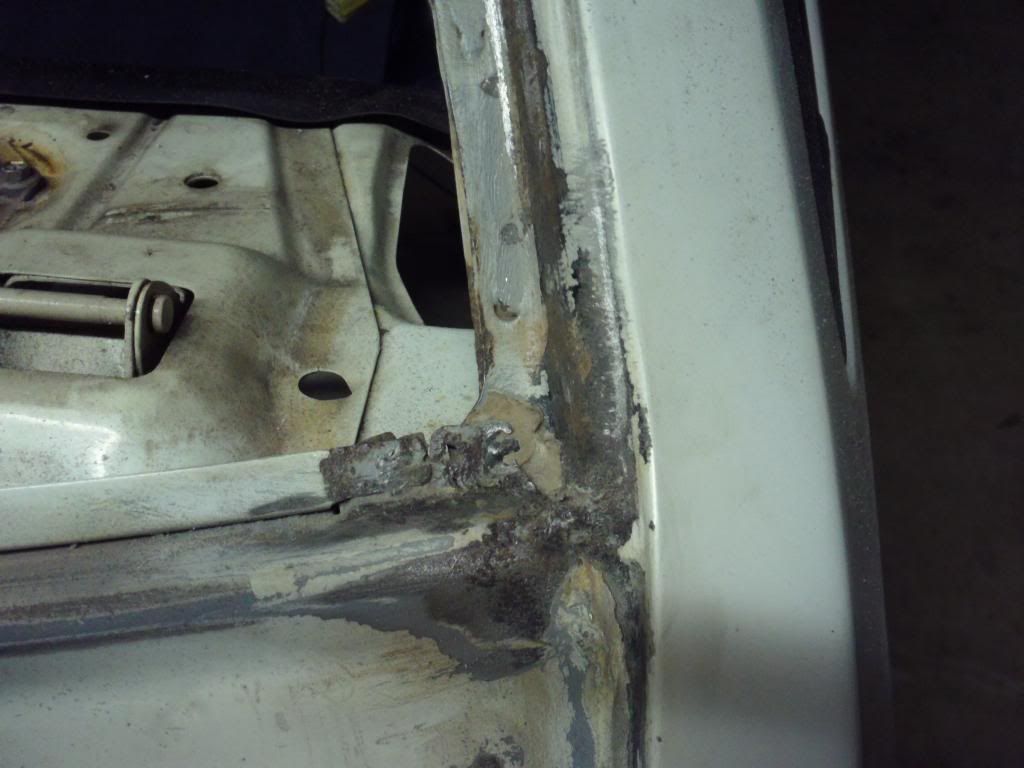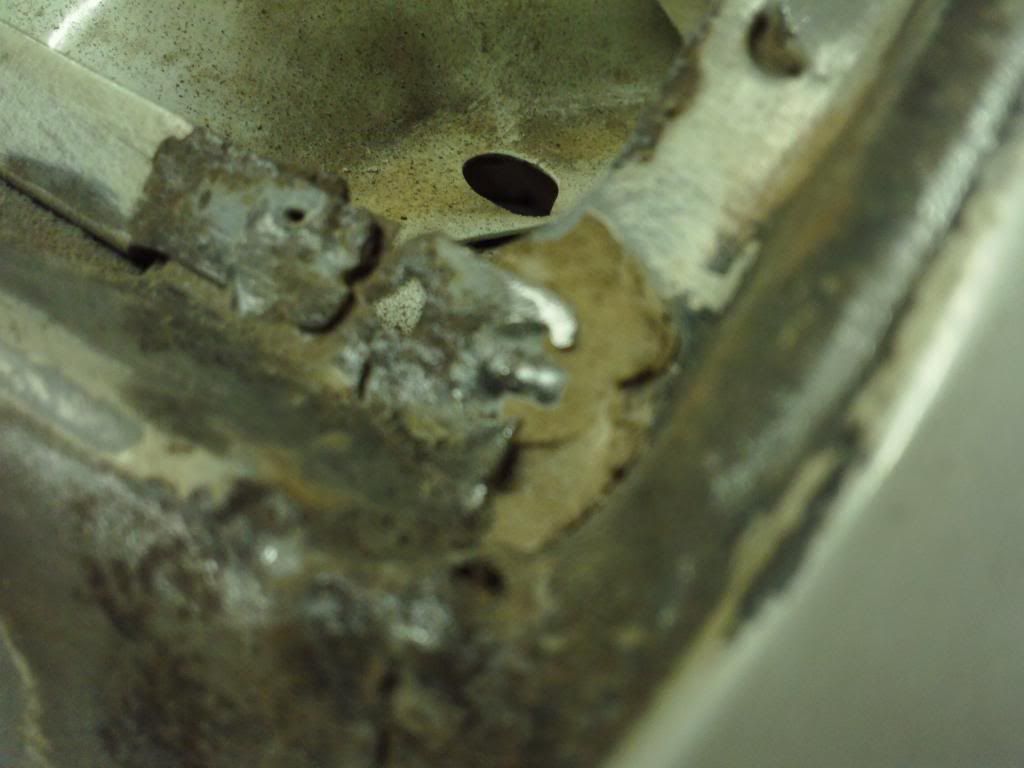 Por 15 to the rescue!: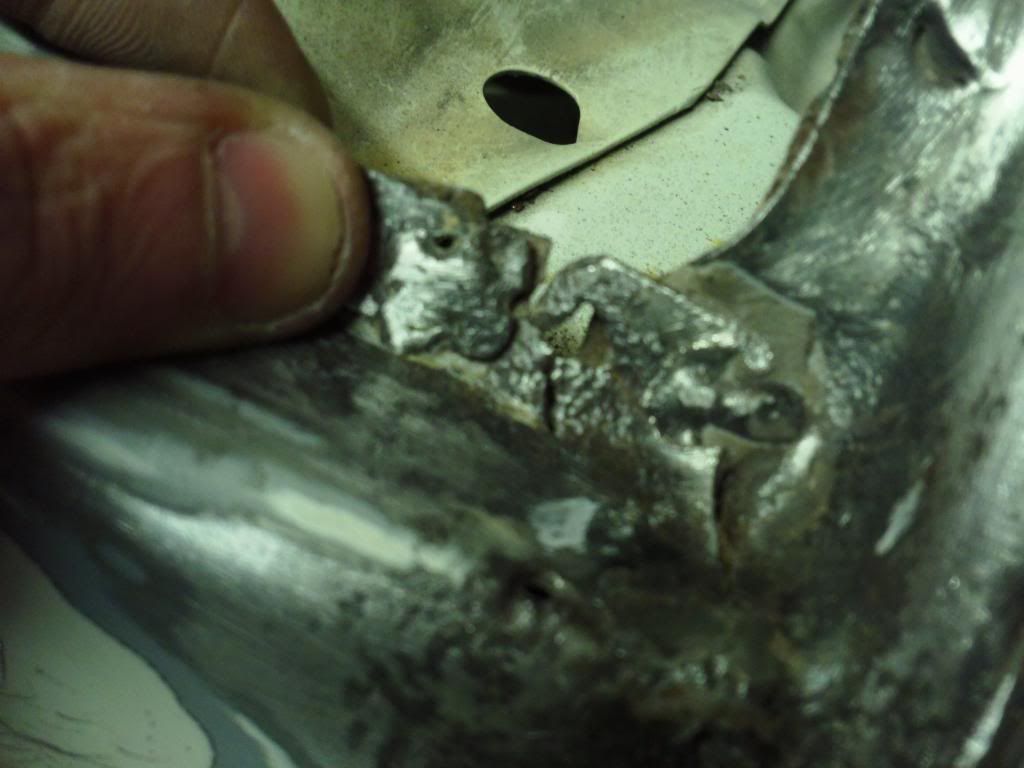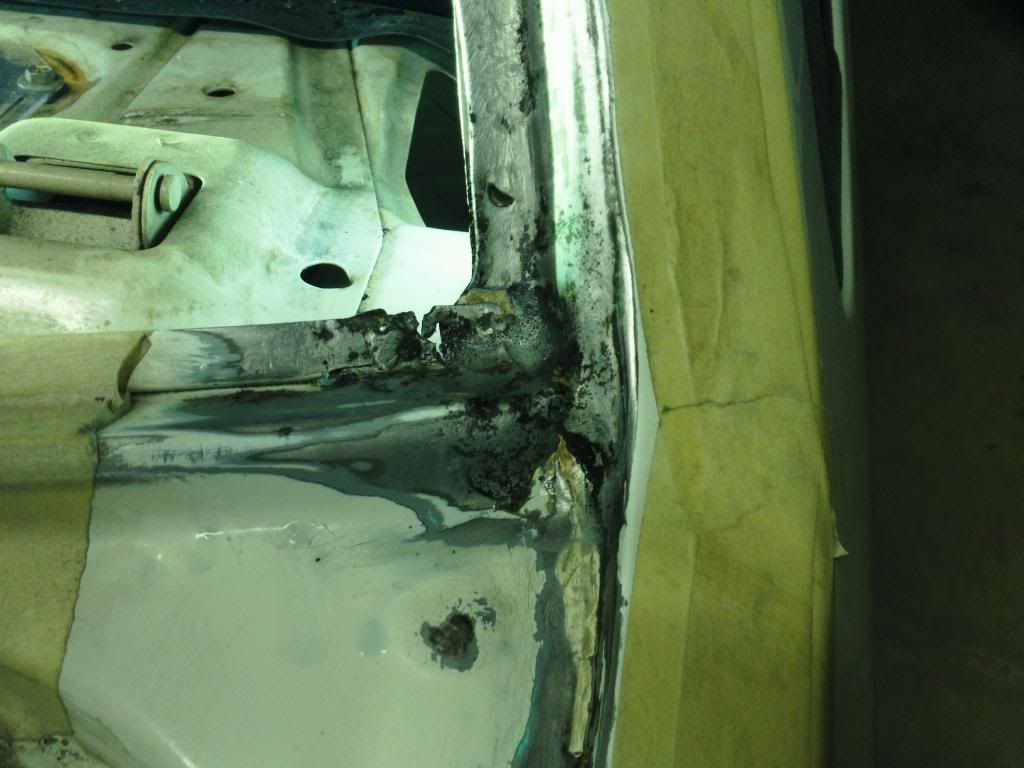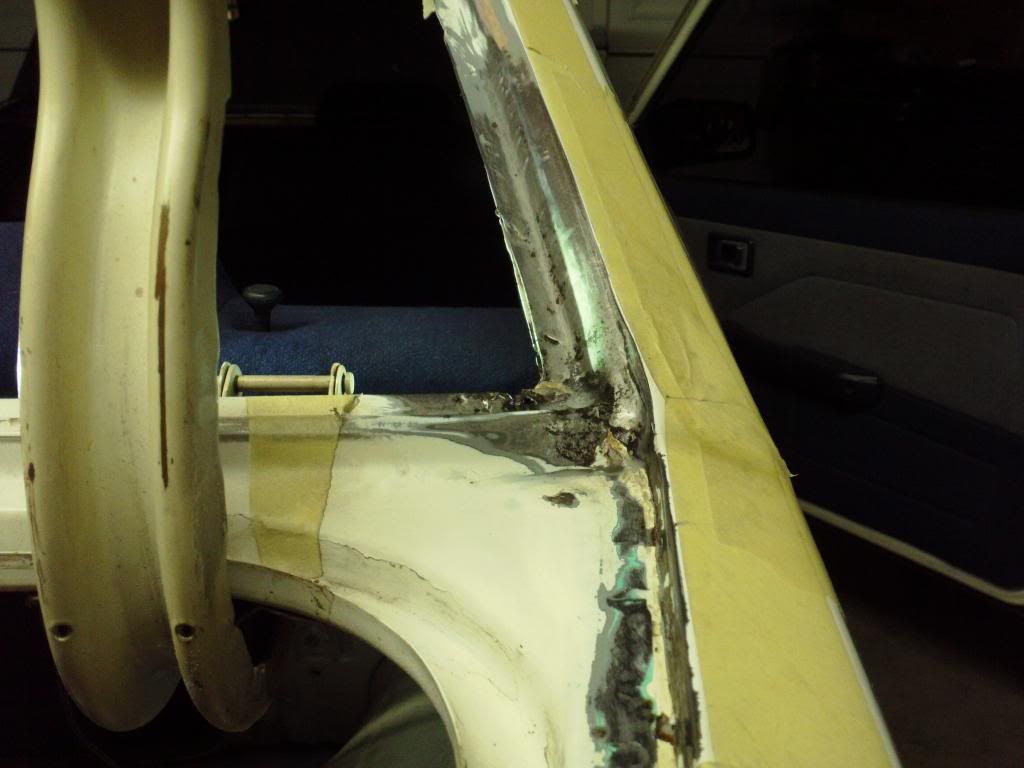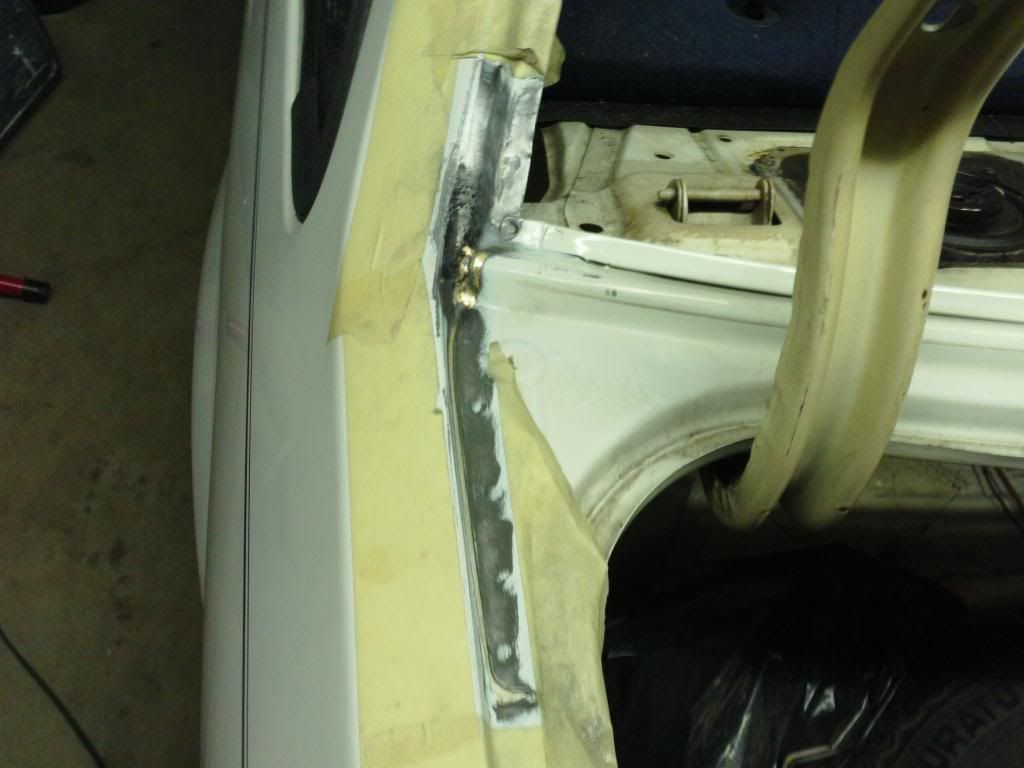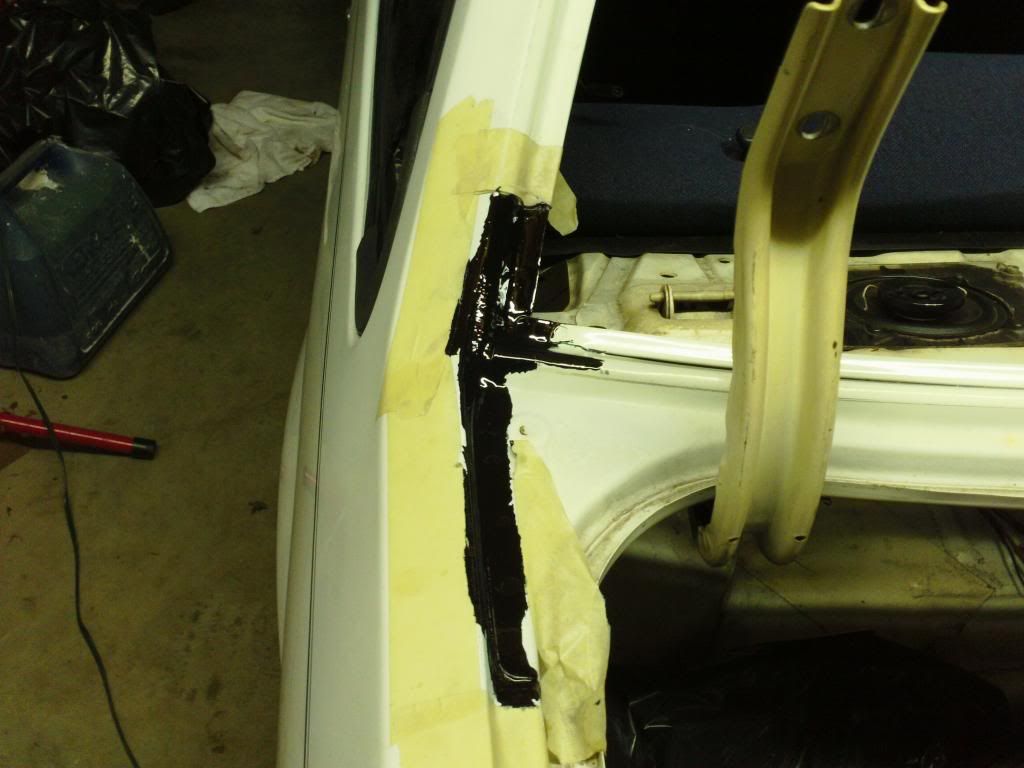 (this is a fiberglass based filler infused with Kevlar.....apparently its really frigging strong, rust resistant and waterproof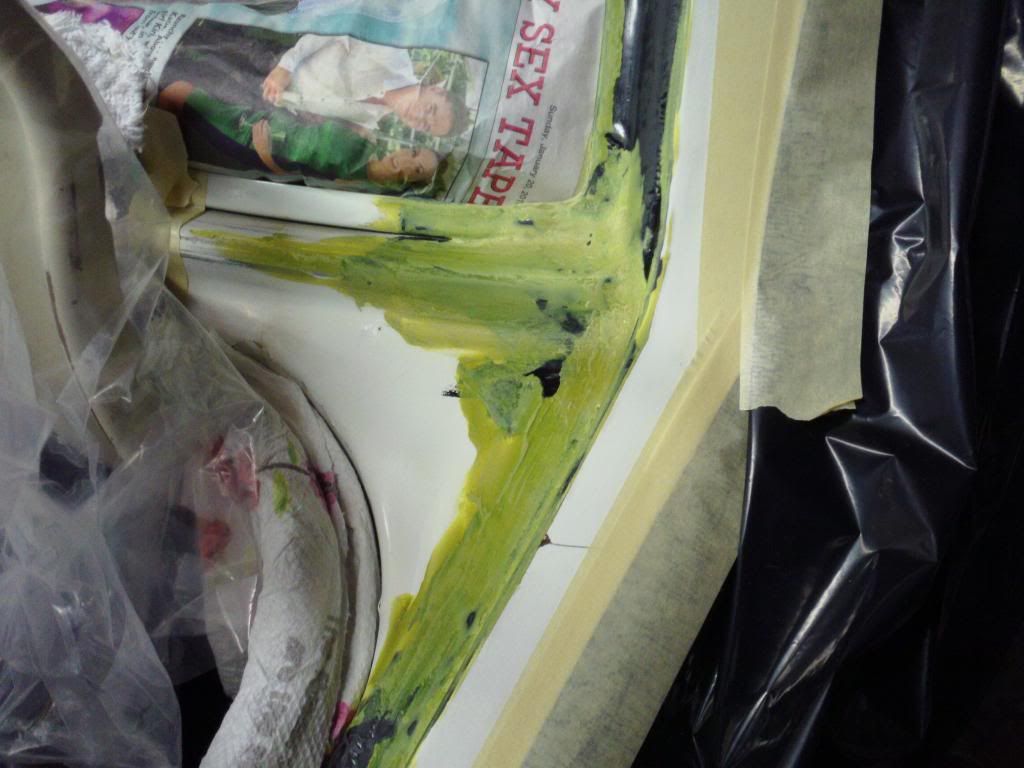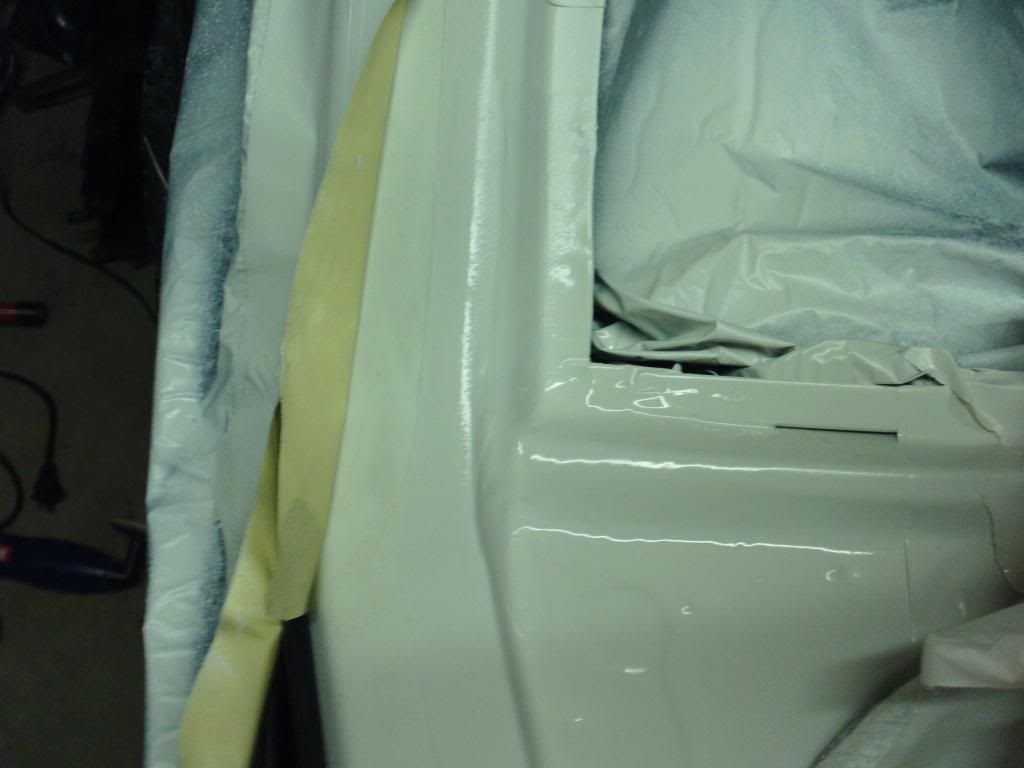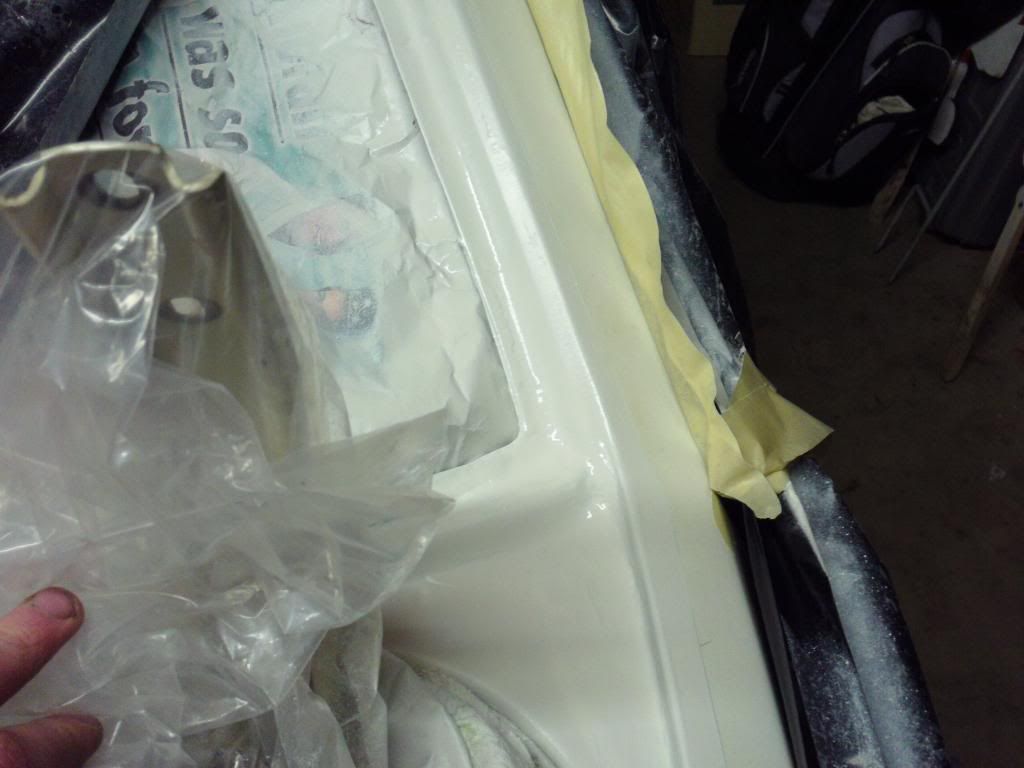 ripped the edge of the seal just a little on install while pulling a string to set the seal. I was so upset
but thankfully what was left still formed a complete seal!
)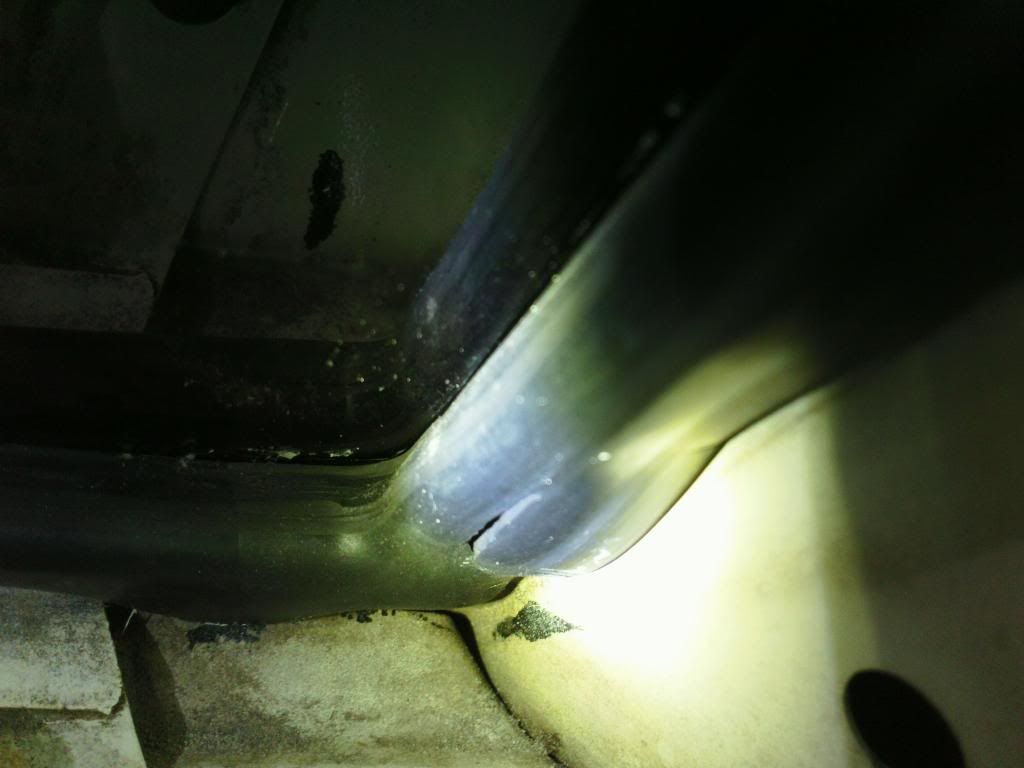 Most recent install:
(put this on while she was under the knife
(can anyone say suede headliner?)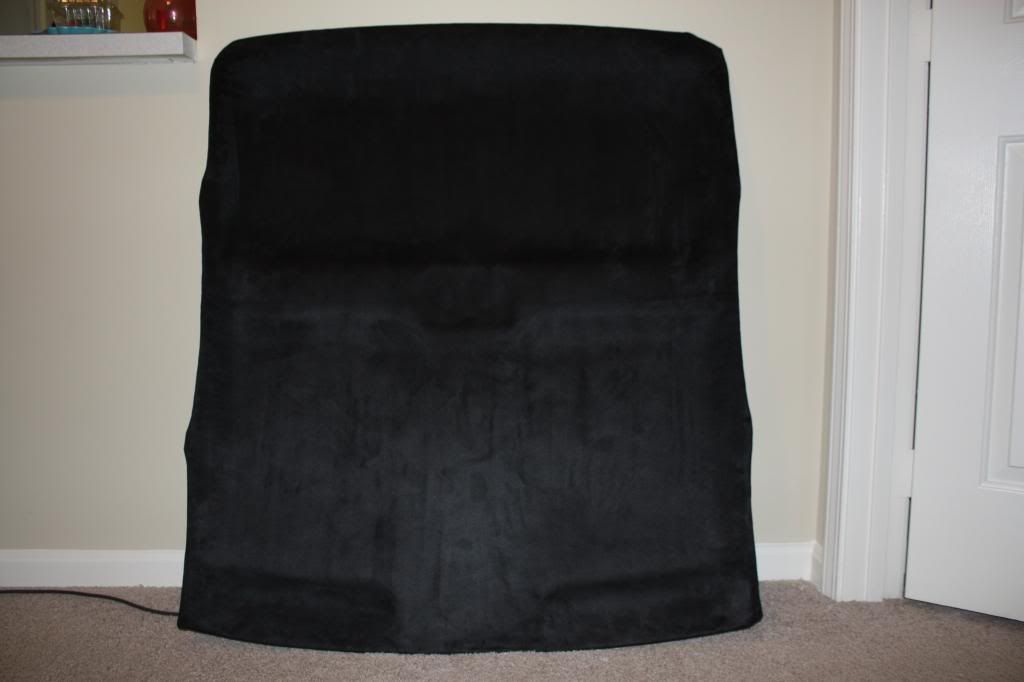 I think that is everything, if i am missing anything ill be sure to post it up. Currently,I am in the process of finishing the headliner, and pulling out the interior to clean the carpet, por 15 the floor, and cover the whole inside with "Dynamat" to quiet the cabin a bit. Now I just have to wait for some free time and a warm day. hope some people enjoy this thread, feel free to ask me any questions and I will try to answer them as best i can.
More updates to come!