Last August I acquired a 1986 GTS Coupe and since I am now making actual progress I have decided to start a build log. I always drove past the car on my way home but until recently I was not aware of what it actually was. Soon after I discovered that it was in fact an AE86 I went over to ask if the owner was willing to sell it, since it had been sitting in his front yard for a few years now. Expecting some crazy initial D tax I was stunned when he said $200. He explained to me that the fuel pump was broken but it would crank over with starting fluid, and sure enough I grabbed some starting fluid and it fired up almost immediately. So a quick trip to the atm and $200 later it was mine, they guy even towed it to my house for free.
How the car sat when I bought it, Courtesy of Google
I was later informed that the owner had actually been traded the car in return for yardwork
, and that the car had come to Va from Texas about 6 years ago so luckily it is almost rust free. Since the original owner lived in the same neighbor hood I was also able to learn from him that it was just his family car, and that he learned that they are sought after a few years after he got rid of it. So I have managed to get one of the few AE86's that have not been beaten on or stripped into racecars, even better it only has 135k miles on it so I am hoping the engine will still have some life left in it, as well as the LSD, which is still working so far.
Pics when I got it home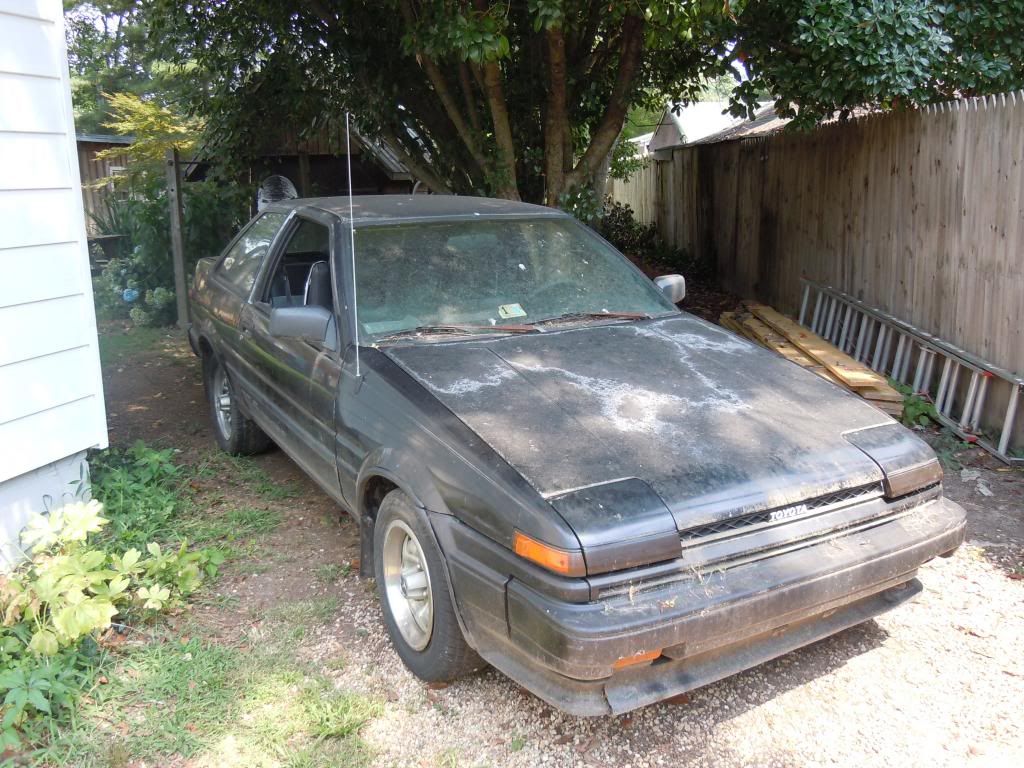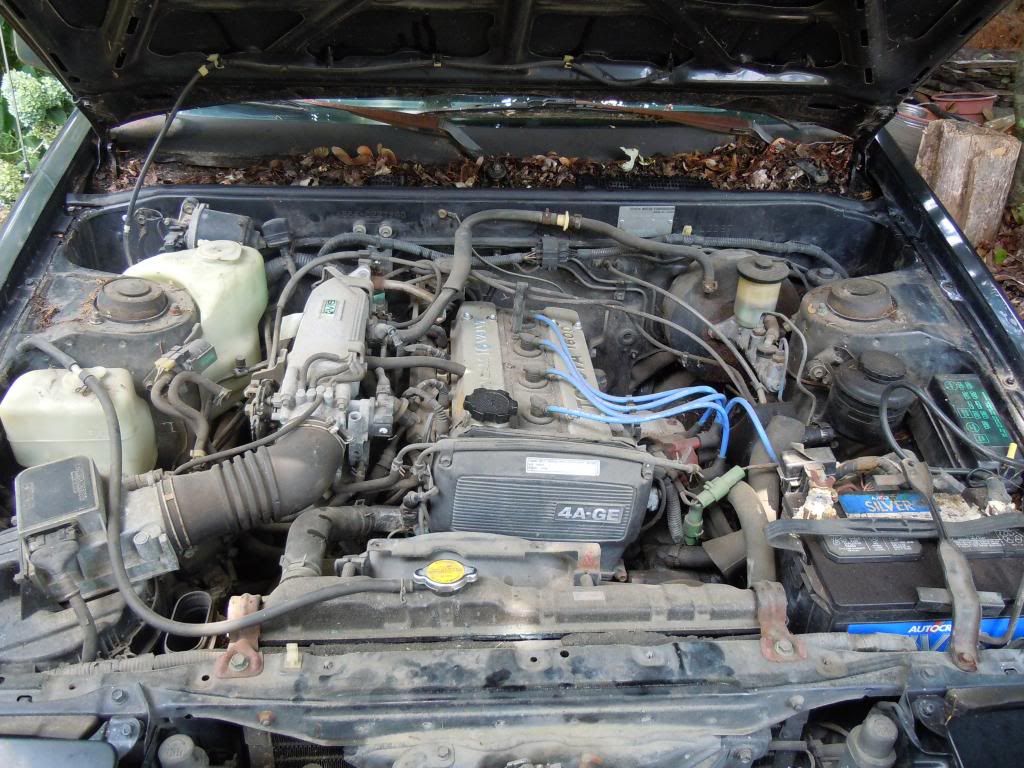 after a bath, looking a bit better
and the interior after a good clean, I have since replaced that ghetto rigged belt with an original one.
So far I have replaced both the clutch master and slave cylinder, as well as the rubber clutch hose, the brake booster, and master cylinder. I also rebuilt the front brake calipers and replaced all the rubber brake hoses.
Unfortunately the gas tank was in pretty rough shape, it looks as though the previous owner attempted to replace the bad fuel pump but only got as far as cutting/disconnecting the hoses
. so when I dropped the tank and pulled out the fuel pump unit this is what i saw.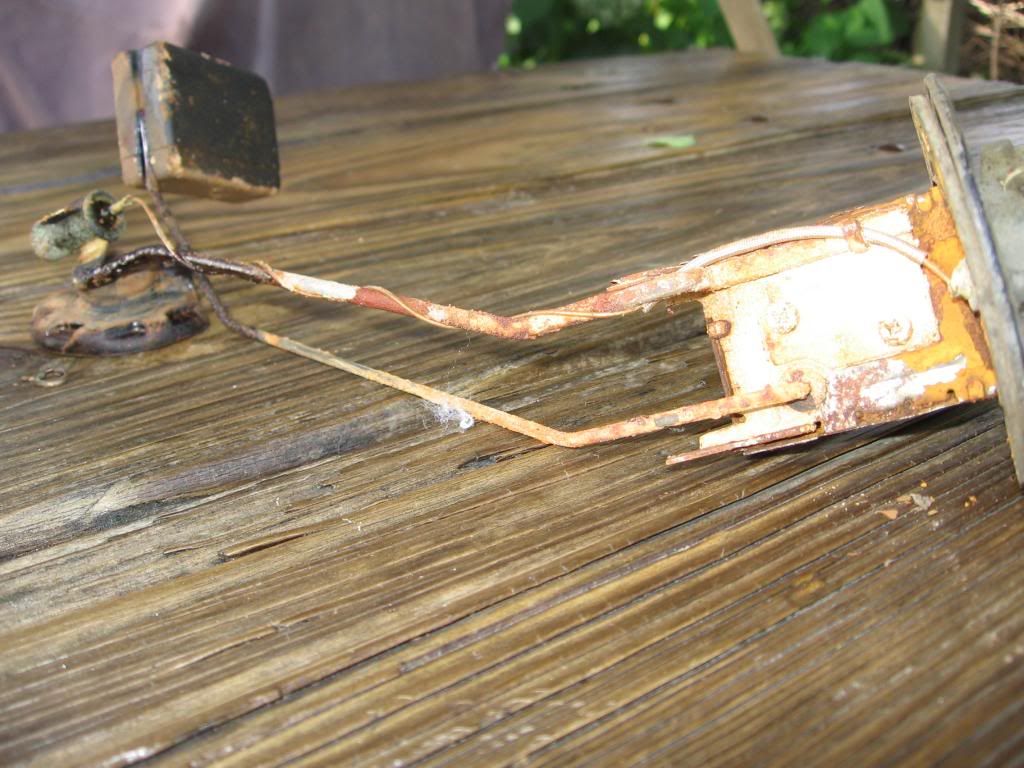 unfortunately just as bad in the tank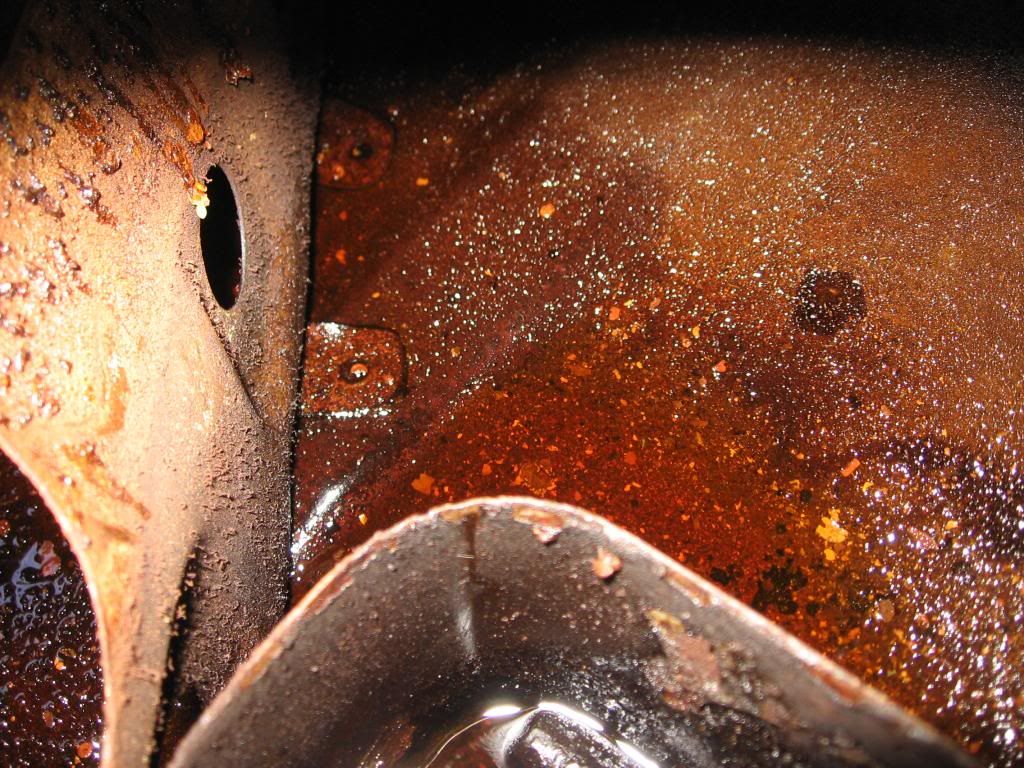 I was able to clean up the pump bracket and install a new pump, as well as clean up the outside and the contacts on the fuel level sending unit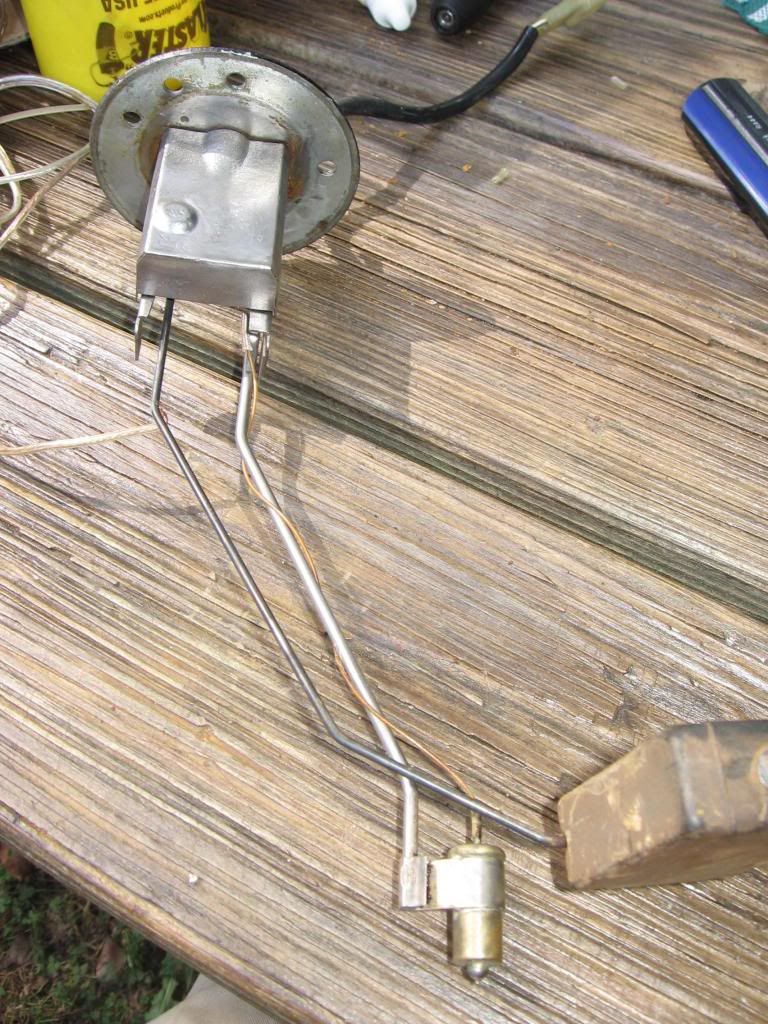 and I was able to get the gunk, and most of the rust out of the tank using some cleaning chemicals from KBS and a lot of shaking, pics are from about halfway through with the cleaning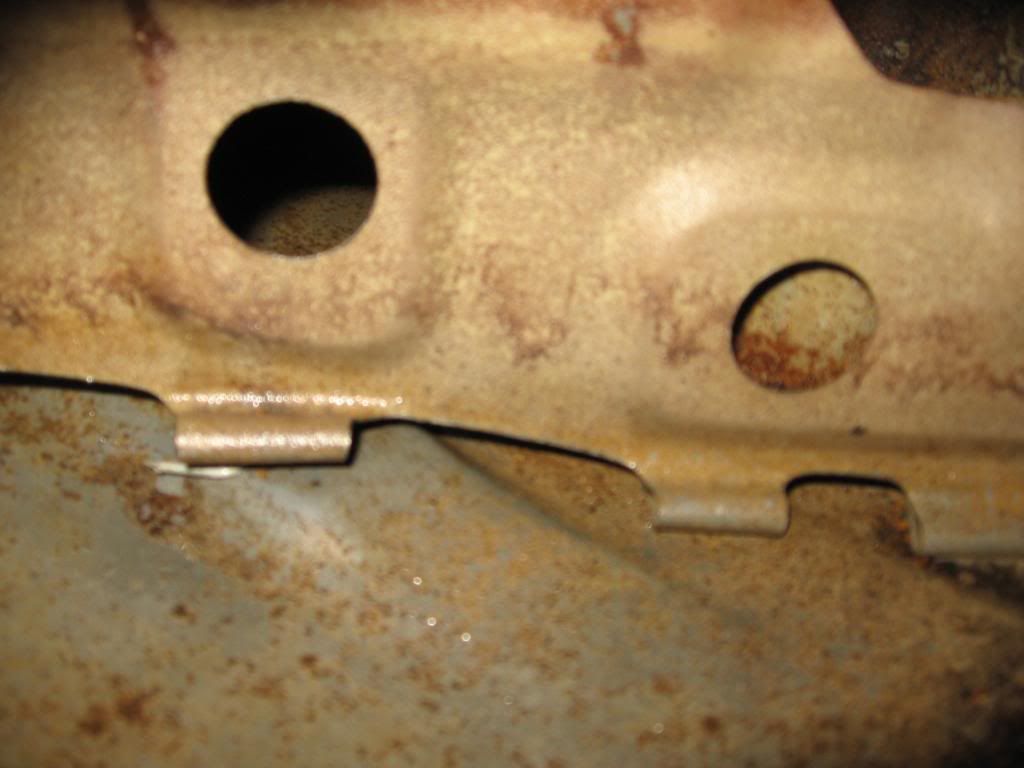 since the flex line on the fuel sending line had been cut and a replacement seemed to be impossible to find I replaced it with -AN fittings and braided SS hose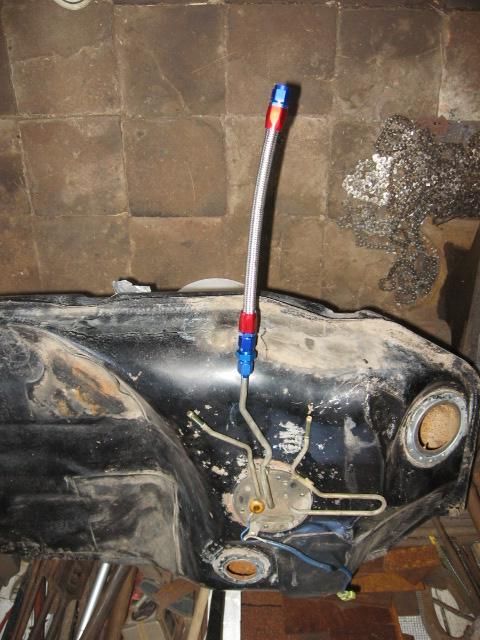 Next up is suspension, I already have a set of TRD 6Kg front 5.1Kg rear springs, with some KYB AGX mr2/camaro shocks to go with them which should be installed early march, as well as replacement driver side hinges. The exhaust system is next on the list since it appears that it was replaced with the exhaust from an sr5 and the muffler looks like this
Im going with 2" from the cat back with an 18" glasspack in the middle as a resonator and just a cheap muffler for now. If anyone has experience with a similar exhaust comments would be appreciated, I do not want something that will be loud, and I am hoping that this setup with a nicer muffler will be a good blend of performance without being annoyingly loud.