Hello everyone.
I am just starting to embark on the process of swapping an 3SGE BEAMs engine into my AE86. I know there is tons of information online, and I've been taking full advantage of that. But I just wanted to create a new thread where I could catalog my build and also get input from others who have gone through this process.
So a little backstory now, about 4 months ago I started to notice white smoke from my exhaust. Also prior to this something about the car wasn't right, it was getting very hot on the temp gauge even though I'd just installed a brand new Koyo radiator with electric fans. So I began to suspect that there could be something wrong with the head gasket. My suspicions were affirmed when I started to find a gross brow substance in my coolant overflow tank. When I let the substance sit it separated into oil and coolant. Originally I thought just to replace the Head gasket so I got a TRD .5mm and some other new effects like light weight pulleys and an HKS timing belt along with the adjustable cam gears. I was ready to rebuild this thing and make it look nice.
Now, let me say I am not the most mechanically inclined person. I've also never had any experience with setting engine timing, so I was hoping to learn from this experience. I enlisted the help of an old friend, my pal Martin who is an older gentleman from the UK, he grew up working on minis and such. He came over and told me that since I've already removed the exhaust and intake manifold there wasn't much left to do to remove the engine.
I already had the idea of the swap in my mind but hearing it from him just made me decide to go with it. I already wanted to go BEAMs because its a modern engine with modern technology and also it has a 6-speed which I like. So I decided to buy one locally, here is a photo of the engine when I first got it about a week ago: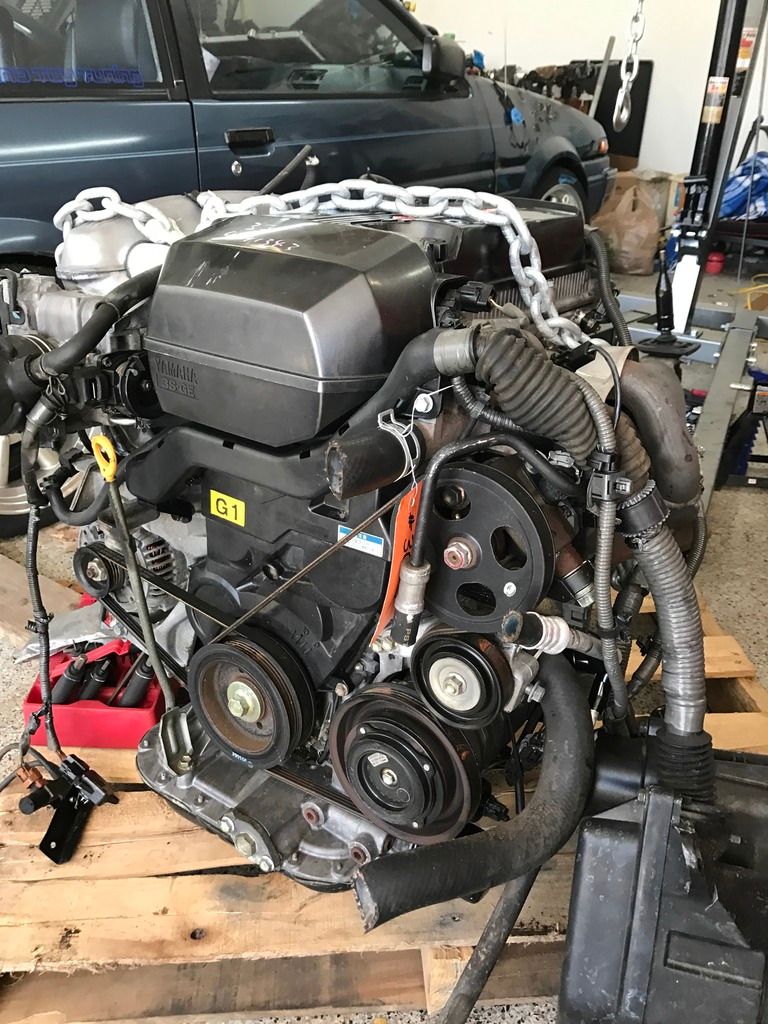 The engine was delivered the day I bought it and I just kind of admired it for a little while. Then I started to remove the engine cover. This took a lot of effort. I just got it off today but the hex screws were in very bad shape so I had to drill a few of them out. Here are some photos: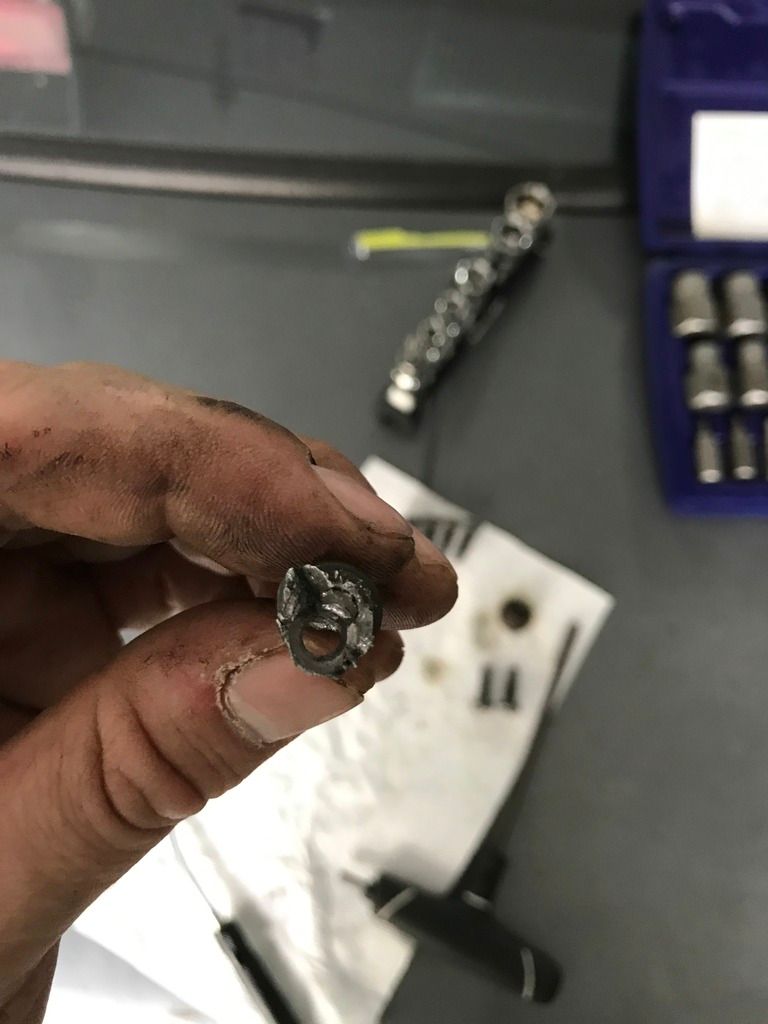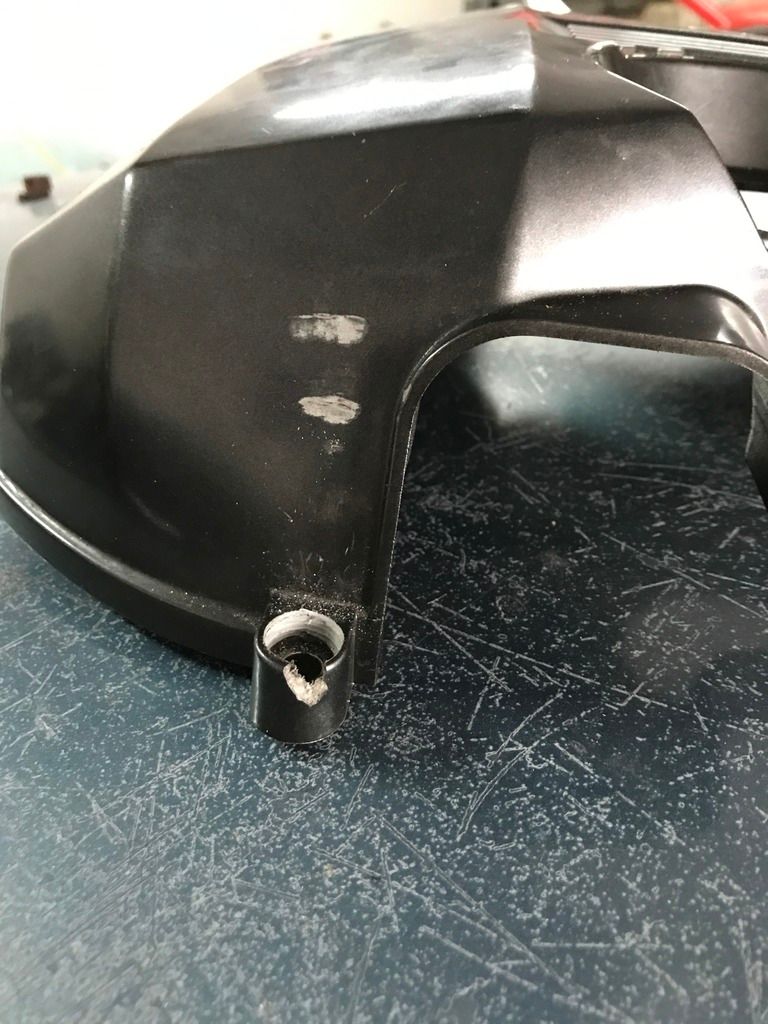 I was also able to get the old 4a removed along with the t50 about a week go. Here's some photos of the engine and trans being removed (this was easier than I expected):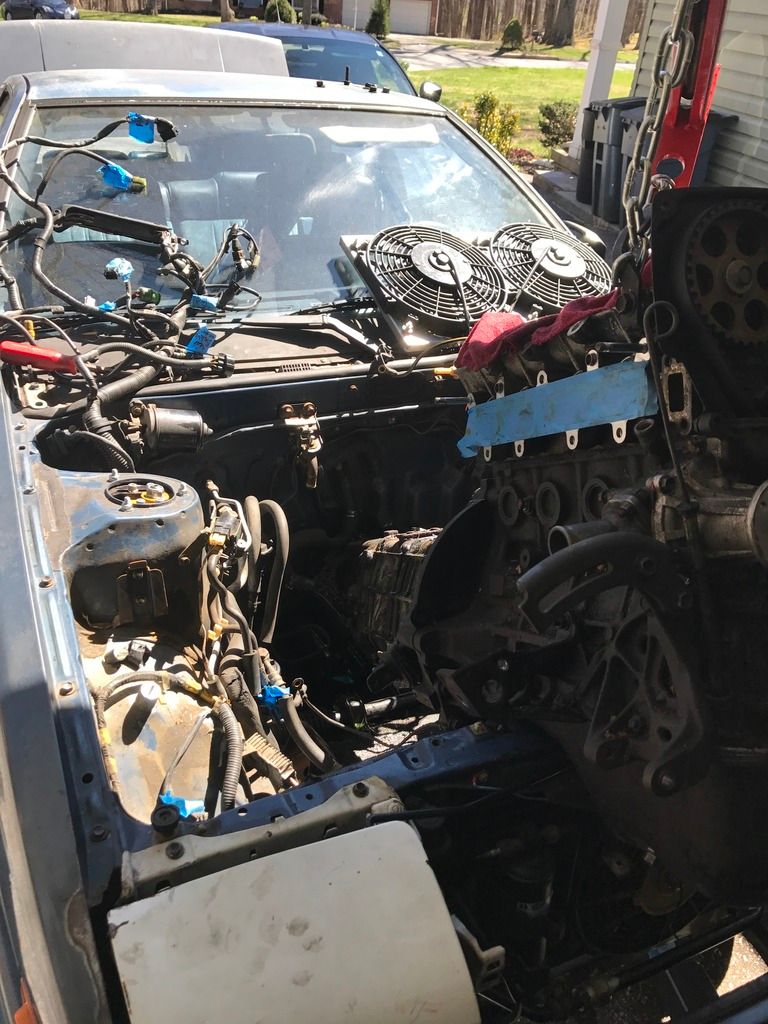 The 4age and t50 are so much smaller than the Beams setup!
So anyway now that the cover is off, I am wondering what bolts I should use to replace the destroyed hex ones? I haven't measured them but I am unsure on how to determine the thread pitch.
Just a little background on the setup I am using: I've got an updated cross member from xcessive manufacturing along with a lot of their other parts for this swap (this includes an updated transmission crossmember, motor mounts, a series 2 subframe crossmember, and a j160 shifter relocation kit) . Here is a link to their website it has all the products I'm currently using:
https://xcessivemanufacturing.com/toyot ... ssion.html
I'l probably contact the guys I got the mounts from for some suggestions as to how much I need to hammer the firewall to make the engine and transmission fit. But if anyone has experience with this swap or even better with this kit, please chime in. Any advice is extremely appreciated.
Oh one last photo, of the engine with the cover removed: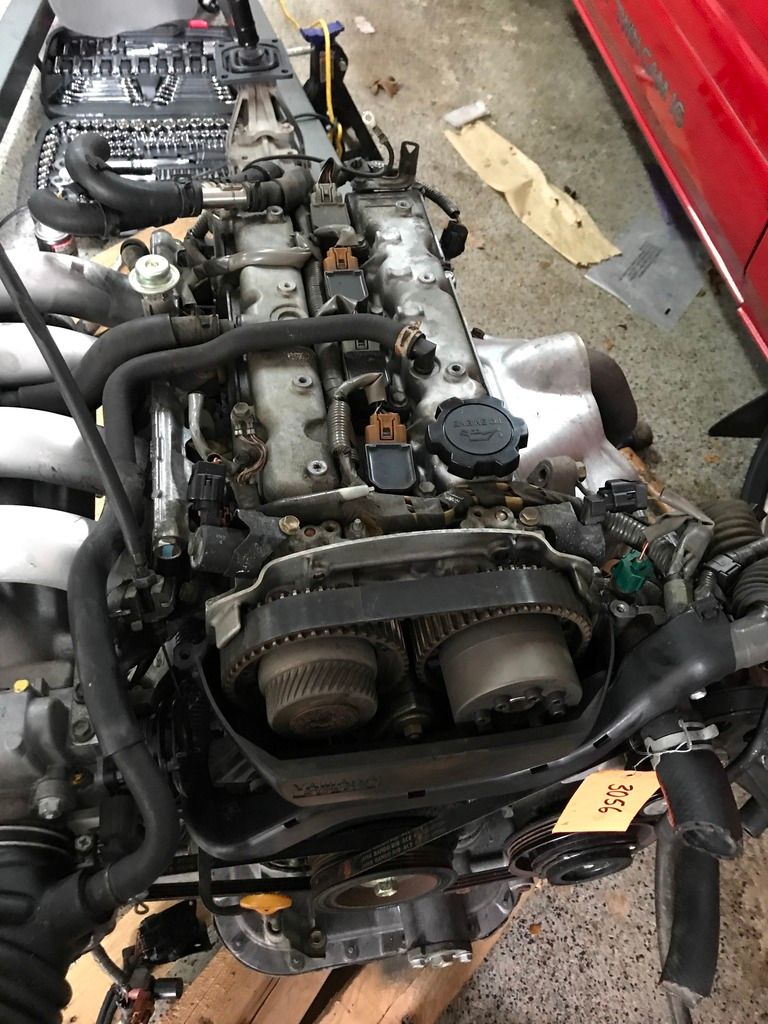 Last photo I swear, my empty engine bay & the old 4age: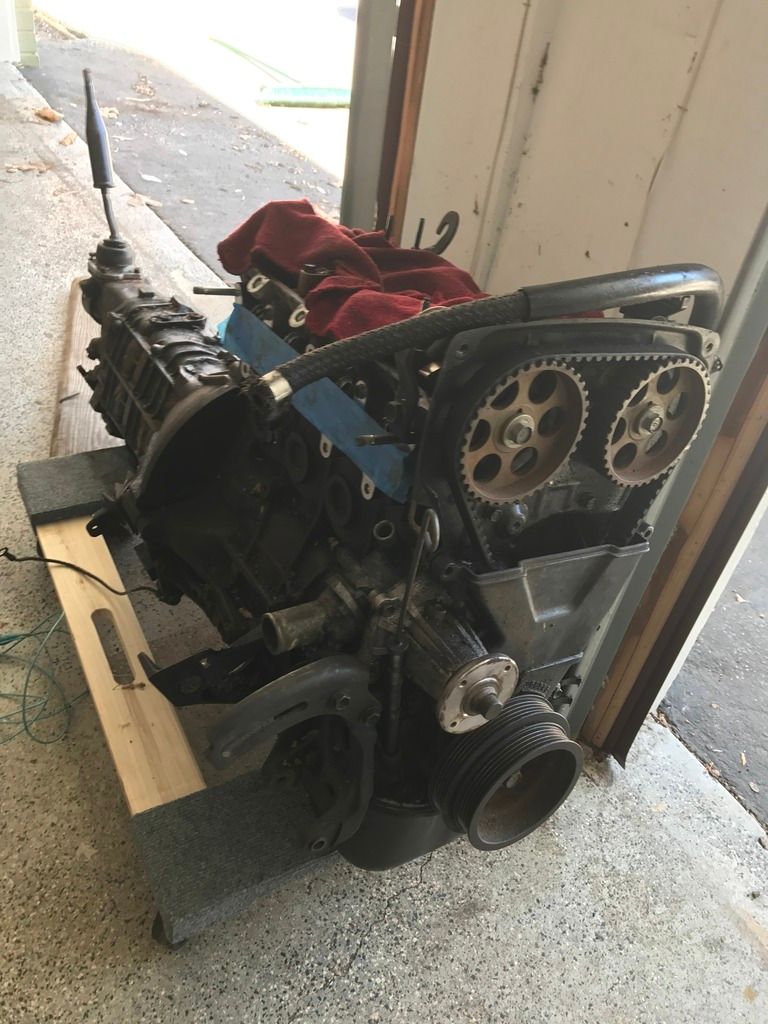 Thanks for looking! And thanks again for any help!