Hey guys
This will be my first post on here.
My name is Miggz and im from South Africa. I have been infatuated with the ae86 since 2006 and looked long and hard for one, but to get one here would pretty much cost the price of a single bedroom flat here. So could always look but never get hahaha. I knew of 3 here in Sa 1 being a panda trueno hatch and a drift levin all 1600+km away from me and would never sell, then heard of a silver levin ae86 that was somewhere around my province but heard if the guy would sell would be double what it would cost me to import so also a no deal.
So i would just build models of them, get the clothing and use the ae86 on what ever car game I played.
Then my mate with the panda told me he knew of someone that might know someone that knew someone else that might have a Trueno but it was a coupe and a 85.
So obviously i jumped all over that and started the search.
Got in contact with the people relevant and got some pictures of the car to find out it was a AUTO.... not a deal breaker and not a big deal either. Then i found out that these is a issue with the carbs and it would not drive so thought o well Ill get a trailer load up and come home
Here are some pics of the car.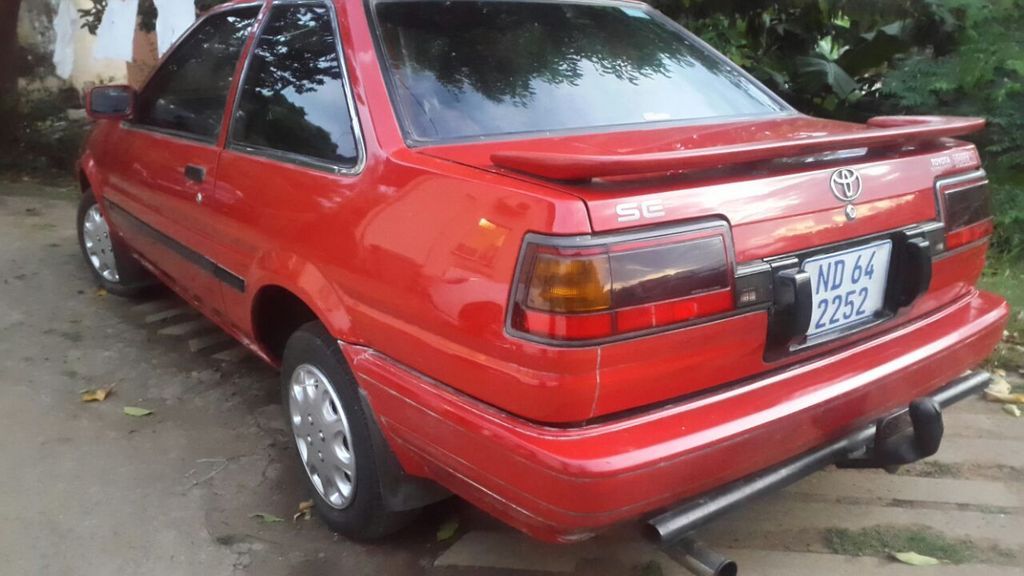 no damage to the dash its clean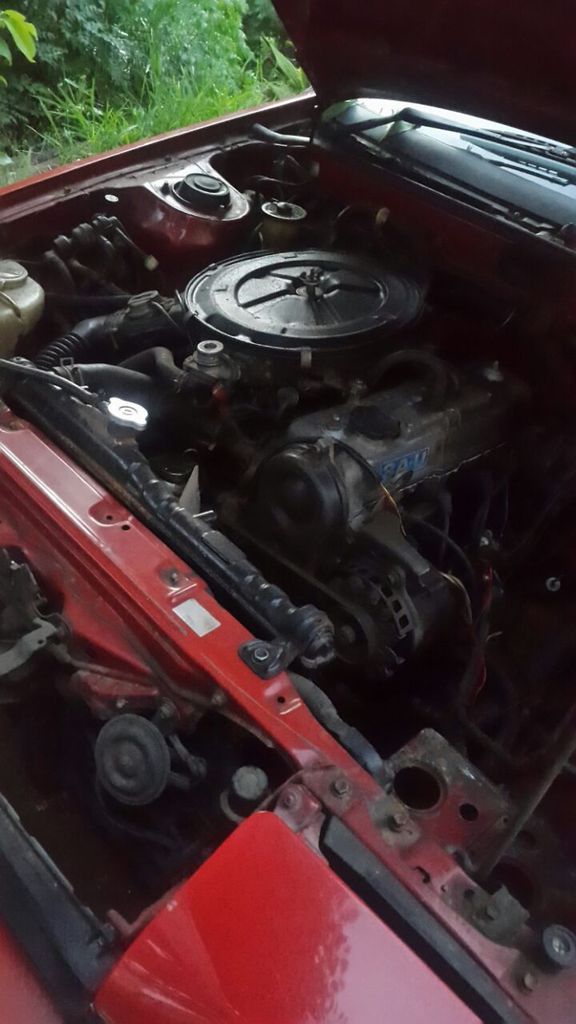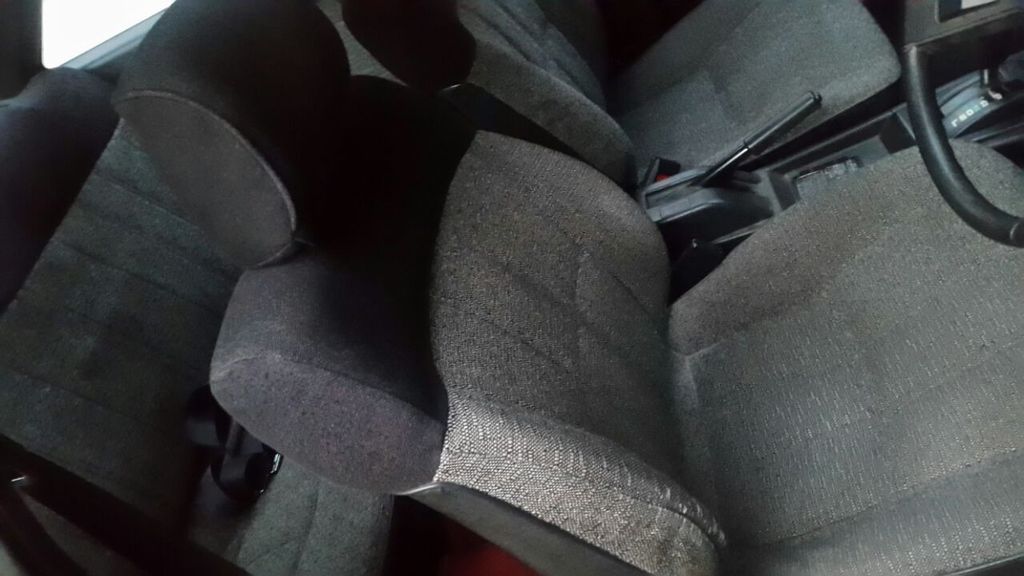 only rust we could find and it was on the sunroof so ill just make one out of carbon fiber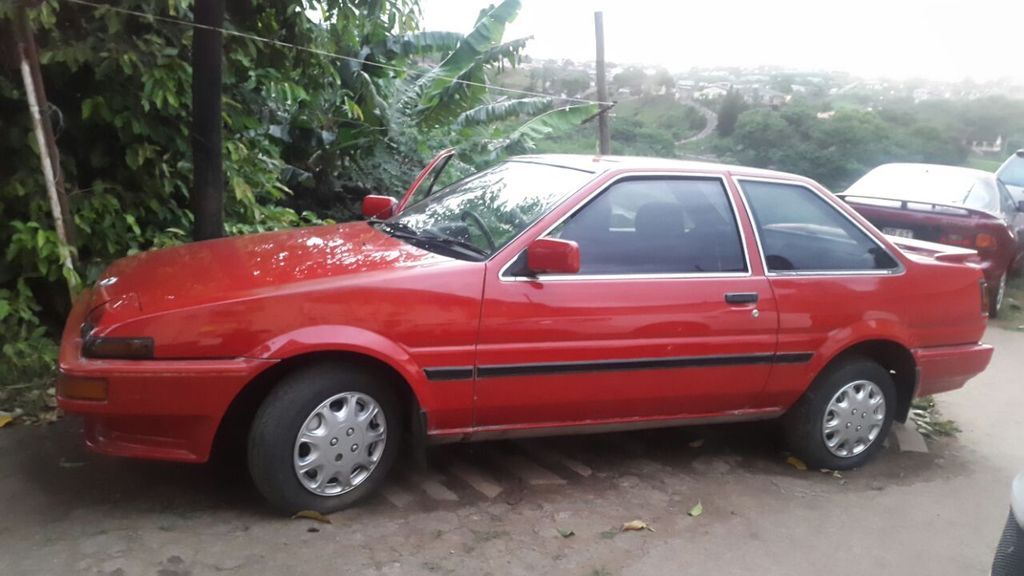 was a bit upset about this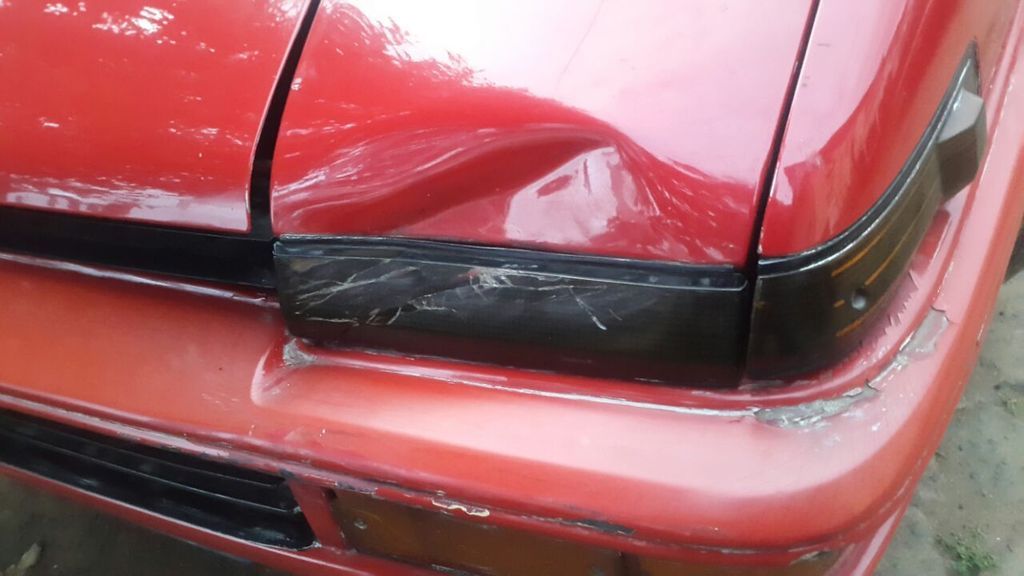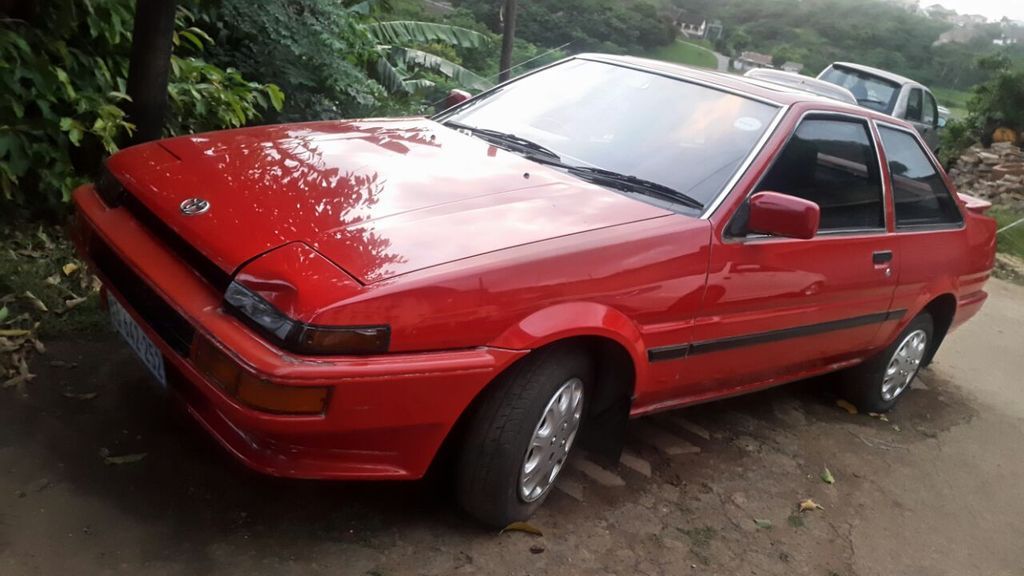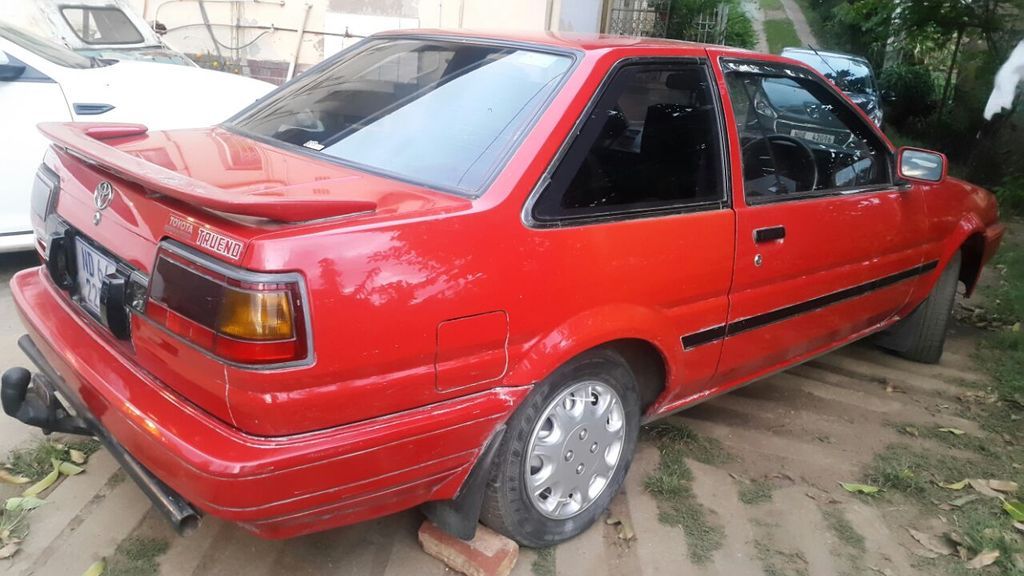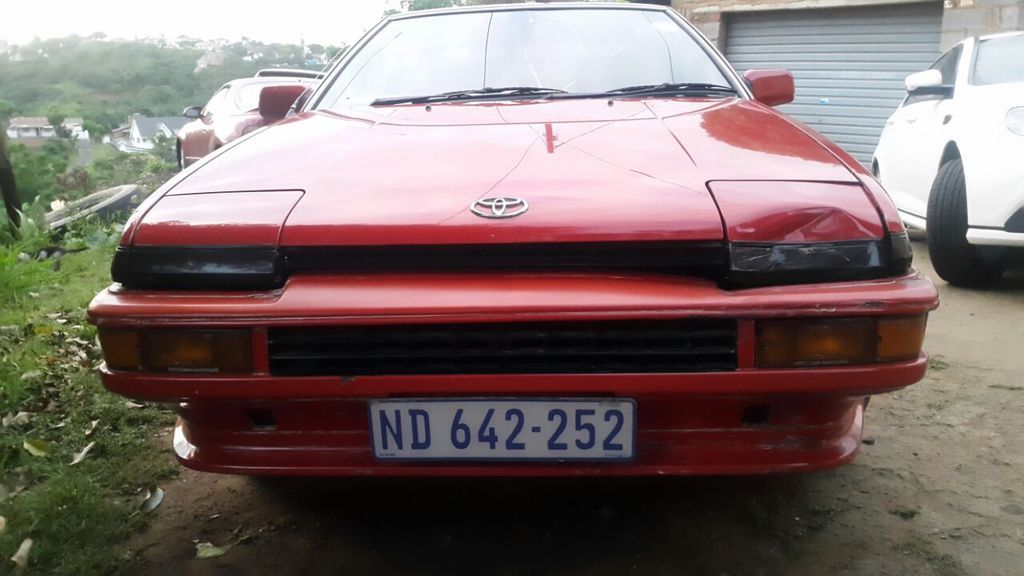 continue on next post....