Ok so, my part 1, had to 4AGE-T build up on my restored blue hatch. I decided to retire the blue hatch, and put a stock 4AGE back into it. You can read the full build thread here:
viewtopic.php?f=7&t=11075
Here are the specs on the old pt. 1 setup:
HP: 150 RWHP
TQ: 163 RWTQ

Engine:
Stock Smallport 3 Rib Bluetop rebuilt 40k ago
.020 oversize pistons
New Main Bearings
New Rod Bearings
3 Angle Valve Job
Shaved Head
Decked Block
New Gaskets all around
T-VIS Fully Functional at 4700 RPM
EGR Emissions Deleted
Stock Ignition
TRD Plug Wires
New Timing Belt
5Zigen Catback
Homemade Adjustable Cam Gears

TurboSetup:
T25 SR20 Stock Turbo (Rebuilt by me)
Boosting 7lbs (wastegate)
CX Racing Log Manifold v.2
Custom 2.25 Downpipe (Exhaust Wrapped)
CX Racing Intercooler Kit
HKS Air Filter
Supra 440cc Injectors
Supra Injector Pigtails
Tercel/Paseo Brake Booster/Master (For Clearance)
Braided Turbo Feed Line
Restrictor Fitting for Turbo Feed
eBay bolt-on Oil Dump Tube for OilPan
10ft. or Coolant Hose to route Coolant Lines from IACV to Turbo
Stock Fuel Pump
Stock FPR
eBay Oil Catch Can w/ Filter

Electronics:
MegaSquirt PNP2 Standalone ECU Tuned By: CHURCH Automotive Testing
Glowshift Oil Temp Gauge
Glowshift Oil Pressure Gauge
Glowshift h20 Temp Gauge
ProSport Boost Gauge
INNOVATE MTX-L Wideband
Stock Tach, Speedo, and Fuel Gauges all Work
Wipers Functional

I acquired a Zenki Coupe GT-S that i pulled the engine from and was gonna use to GTS Swap my TE72, but decided to keep all 3 cars (Restored NA Kouki Hatch, TE72 Sedan, and Turbo my Zenki Coupe) So without further ado heres the pics from day 1: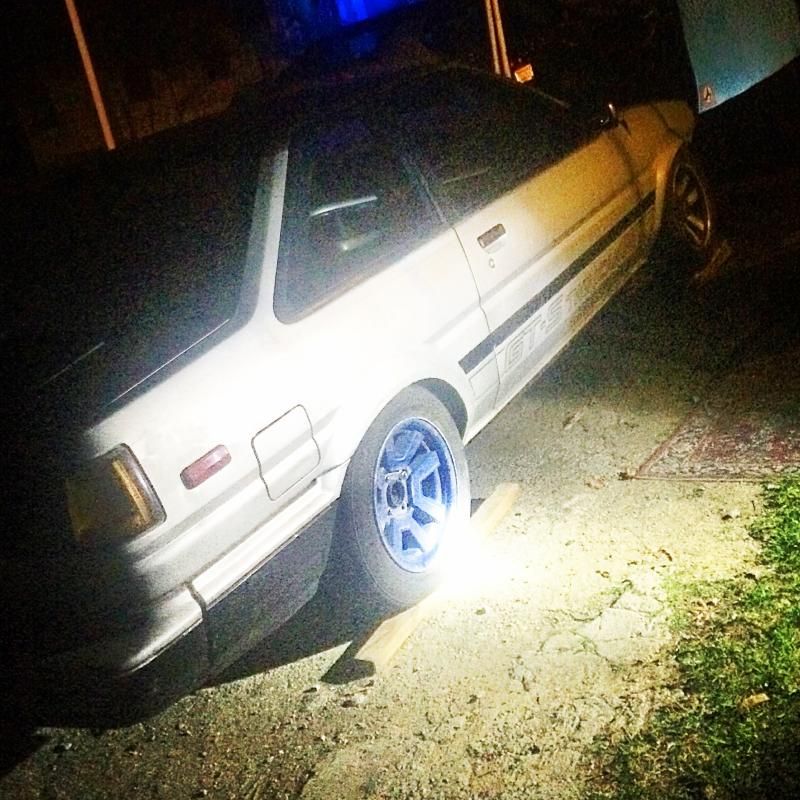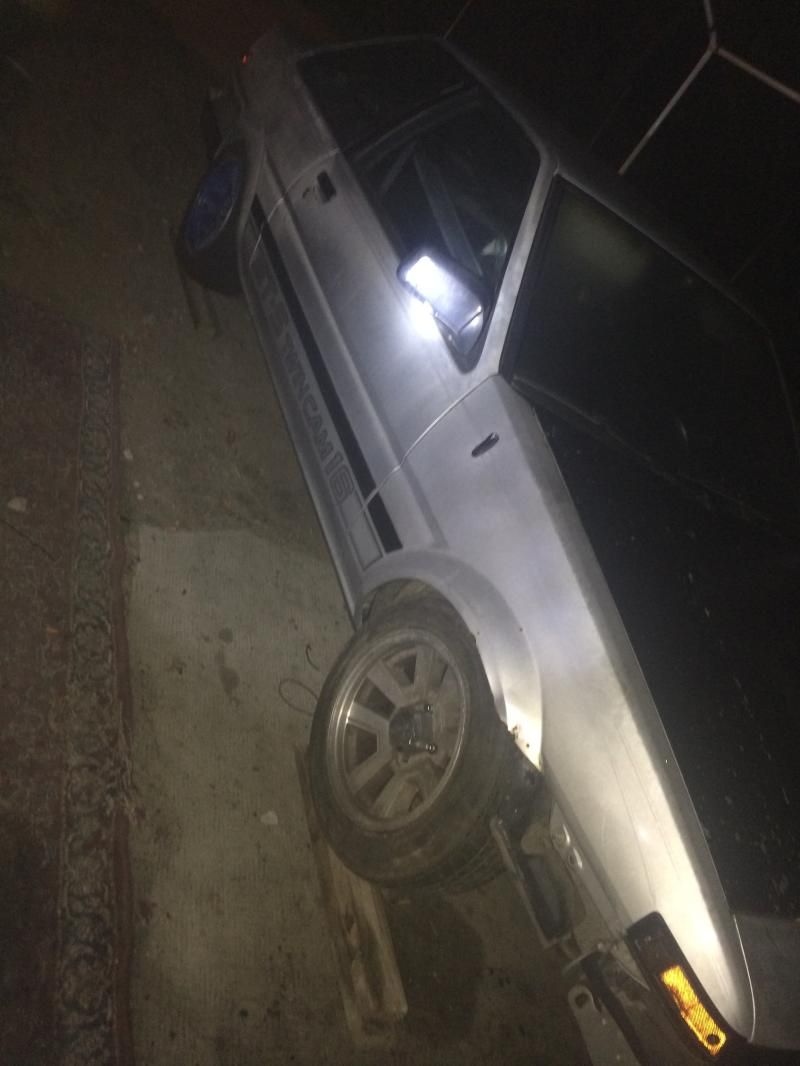 Taking it home: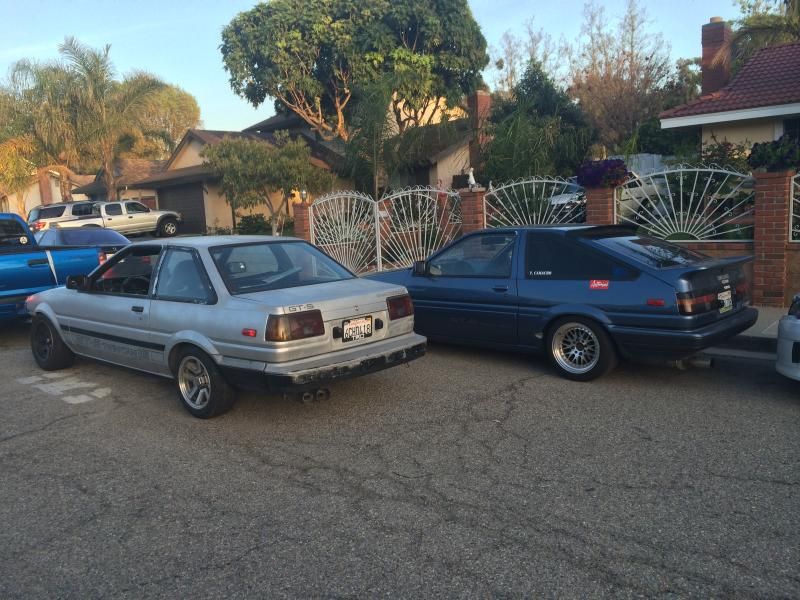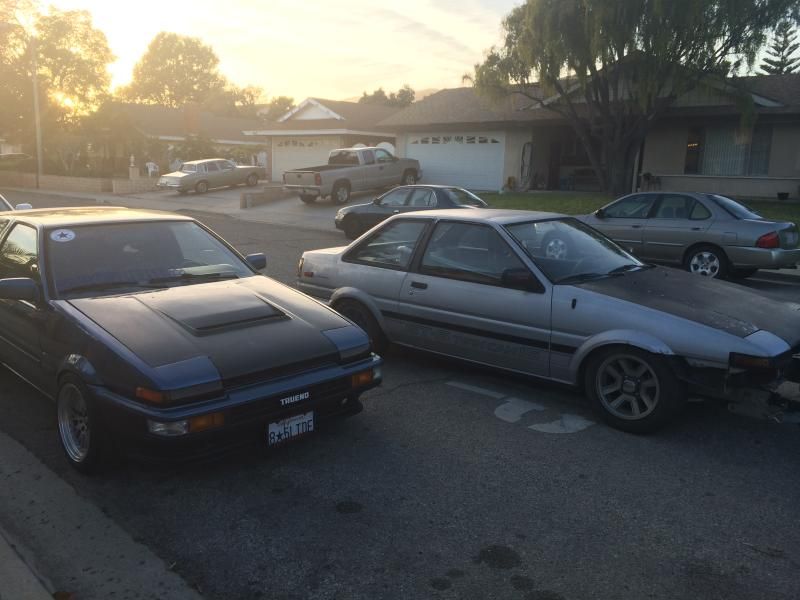 Long story short, the engine was "blown" and had 0 compression. Cams were installed incorrectly and dizzy was 180* off, but after i got everything timed right it fired right up perfectly. So on to pulling the engine i go: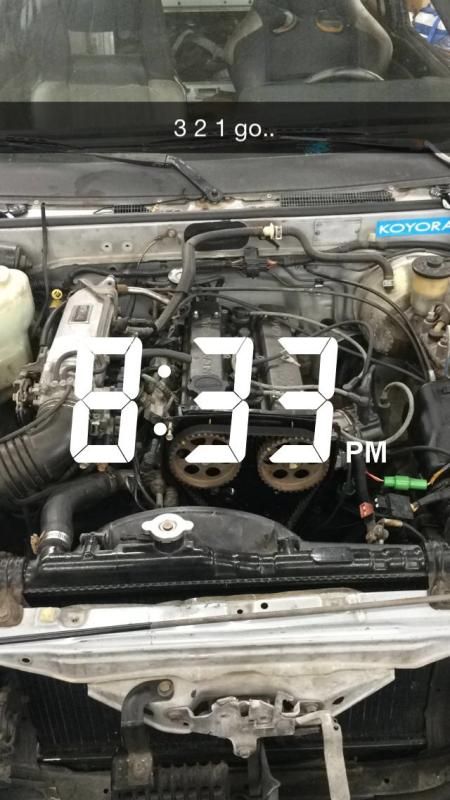 And then it was time to put the turbo powerplant into the coupe, and swap the wheels over to take it for a test and tune at Willow Springs: [Click below for video]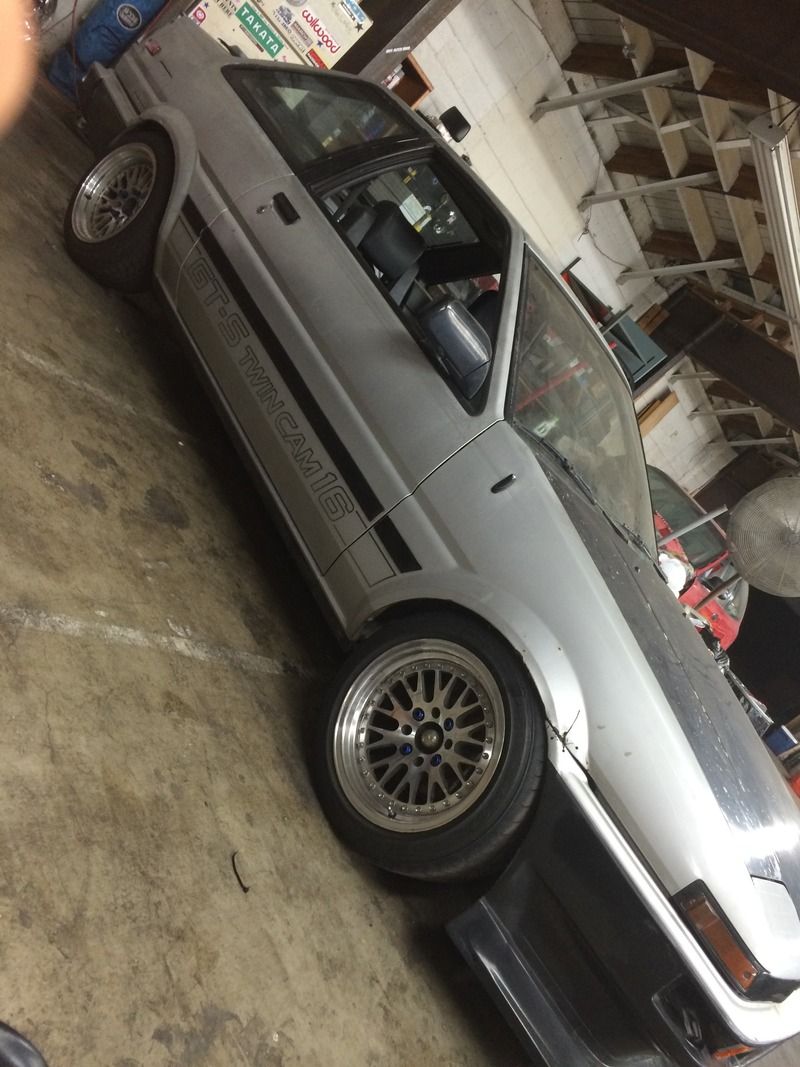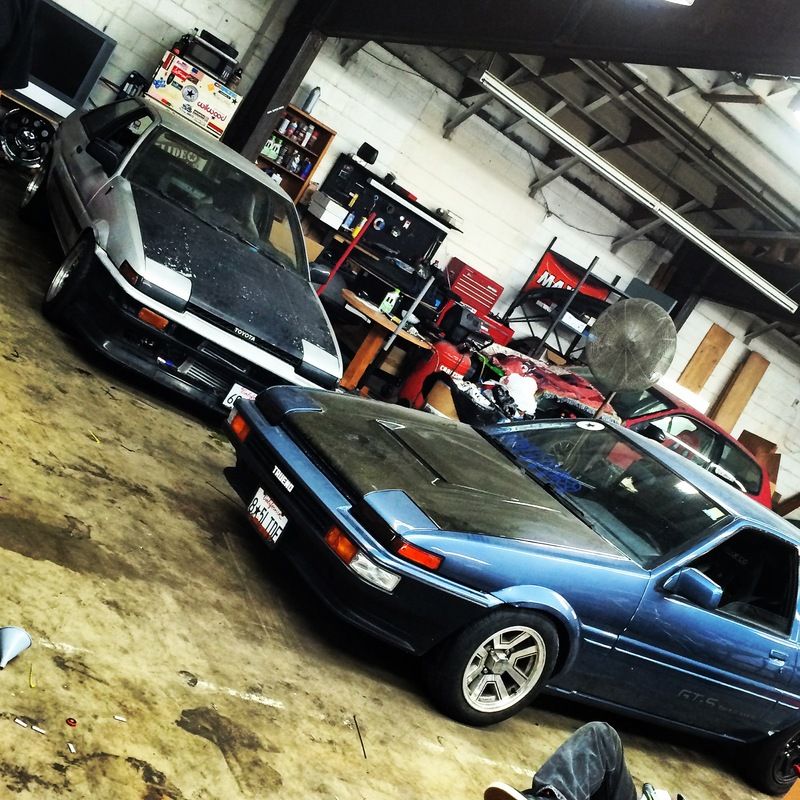 Unfortunately while drifting the car while having messed up timing, the engine detonated and blew my ringlands on the 4th cylinder, and cracked them on cylinder 1.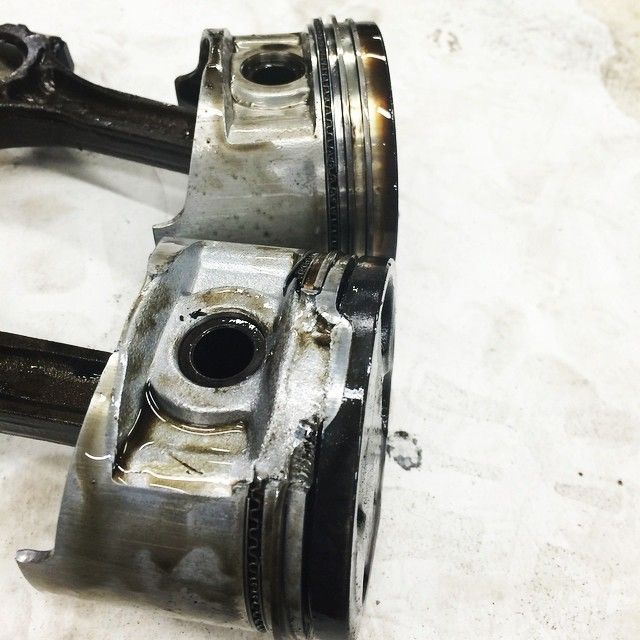 So... back to the drawing board it was.. time to pull the engine again -_-