Well since all the old club4ag is gone I'm going to repost my build thread, however not from the beginning, that would take way too long.
we'll start spring of 2011.
Car looked like this. I was a poor college kid and I spent all my money buying a fresh 4age with JDM MAP conversion since I had blown the original 4ag the previous year at a drift event.
so we put the engine in and it looked real snazzy with no AFM.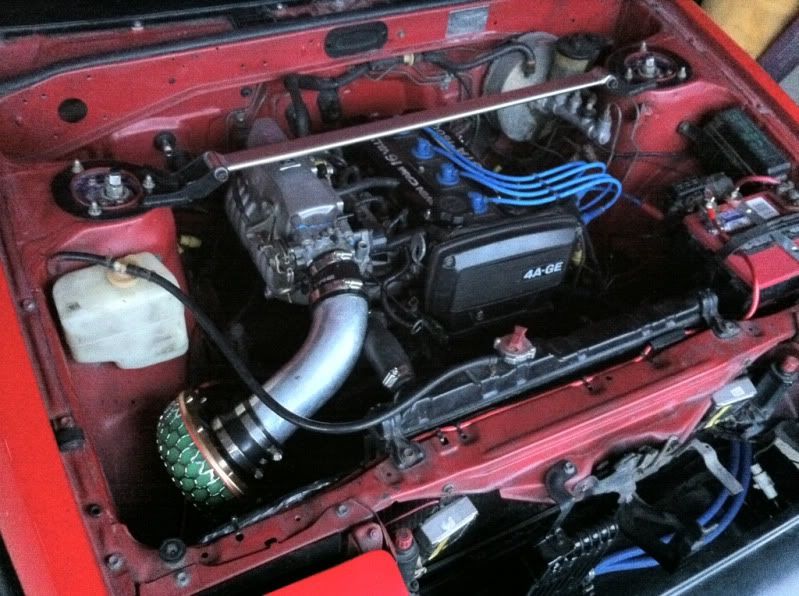 even sounded cool with the new buddy club2 that I used to replace my old rusted out HKS.
http://www.youtube.com/watch?v=STsjykvnOa0
So all ready to rock for the 2011 drift season right? WRONG
stupid map setup never wanted to work right so i had this problem.
http://www.youtube.com/watch?v=BljuU5GHhu4
which NO ONE seemed to have a remedy for. I never did figure it out, and I was too broke to buy another engine or something, so I sold off the MAP conversion and parked the car for another year, it had my brother's (perpetually out of service) STi for company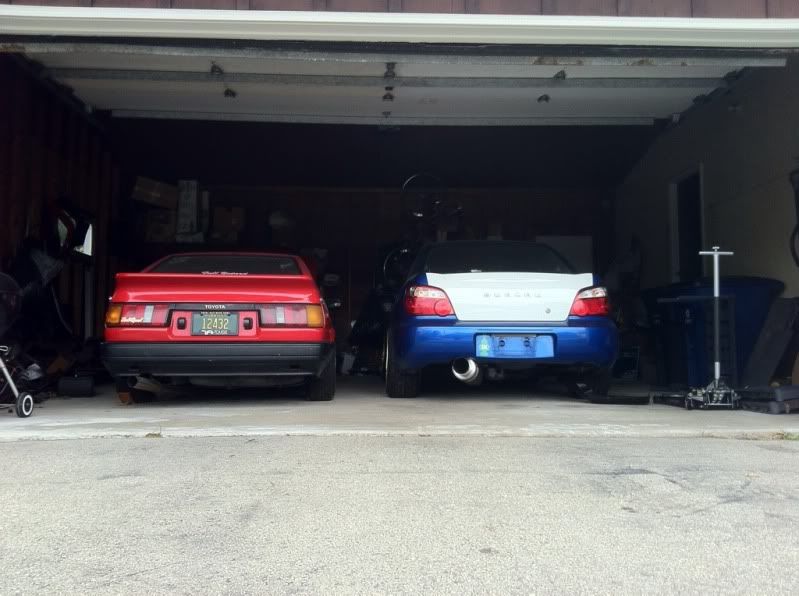 Fast forward to march 2012. I was about to graduate college, and it was time to finally bring my corolla back to life. I called up my good friend at Destruction Warehouse, Midwest fabrication shop and corolla specialist, and he told me to bring it on down and he would get working on it, so at least there was progress to be made.
had to dolly the car 100+ miles to DW, which was scary with the buddy club being a solid 1/2" off the ground.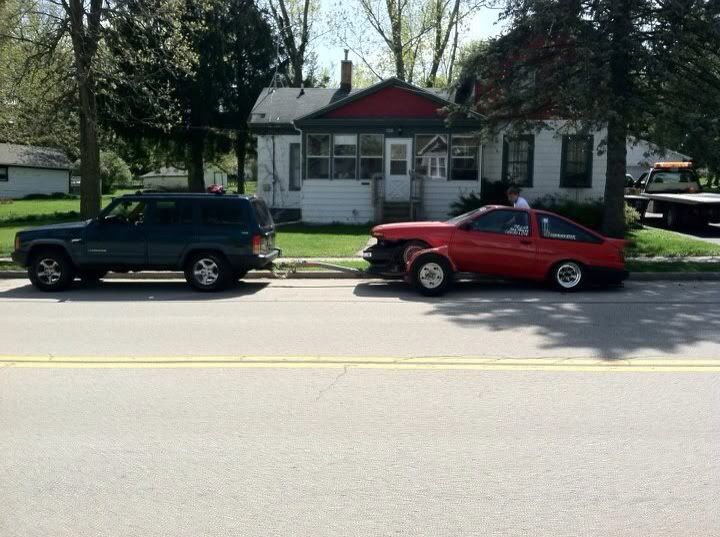 To be continued...