Whatsup guys! Im sure you guys are all familiar with my old Turbo 4AGE Hatch build... if not go take a gander....
viewtopic.php?f=7&t=11075
Well recently, i was having second thoughts on continuing to track the 86. It has a straight body now, has nice paint, and i realize that these cars are becoming harder and harder to come across. So i decided that I wanted to retire the 86, and find a thrashed one already i can throw my Track setup on, and return my blue car back to comfortable DD. Well as craigslist would have it... I found a whole lot of nothing, and whatever i found; it was to expensive. Low and behold i came across a 1982 Te72 2-door Sedan for cheap. I did some quick research on my phone and found out these cars have the same underbelly/chassis as our 86's, and it didnt have a drift tax!! I ended up pulling the trigger on it based on potential and cost.
The car:
1982 Toyota Corolla Base Model
2-Door Sedan
3-Speed Automatic
3-TC Carb'd engine
Goatshit brown interior
Bone stock, apart from the Celica/Supra wheels
229k mi
I ended up driving the car from Bakersfield to my house in Santa Paula (80miles of downhill grade) and the car wouldnt g past 35mph on the uphills
The transmission would not shift out of 2nd, unless it wanted to, and the car wanted to overheat on me. Eventually after like 3 hours, the car made it safely to the shop, where i began to work on it. Spark Plugs, Wires, Dizzy Cap, Rotor, SeaFoam in the gas tank, Oil Change, and rewired the Starter to the Battery with a Relay. I found out my shifting problem was that the throttle cable running to the transmission wasnt being held down, so the transmission didnt know when to shift based on my Throttle. I rebolted it down, and we are good to go. Car is still a dog though
Pics: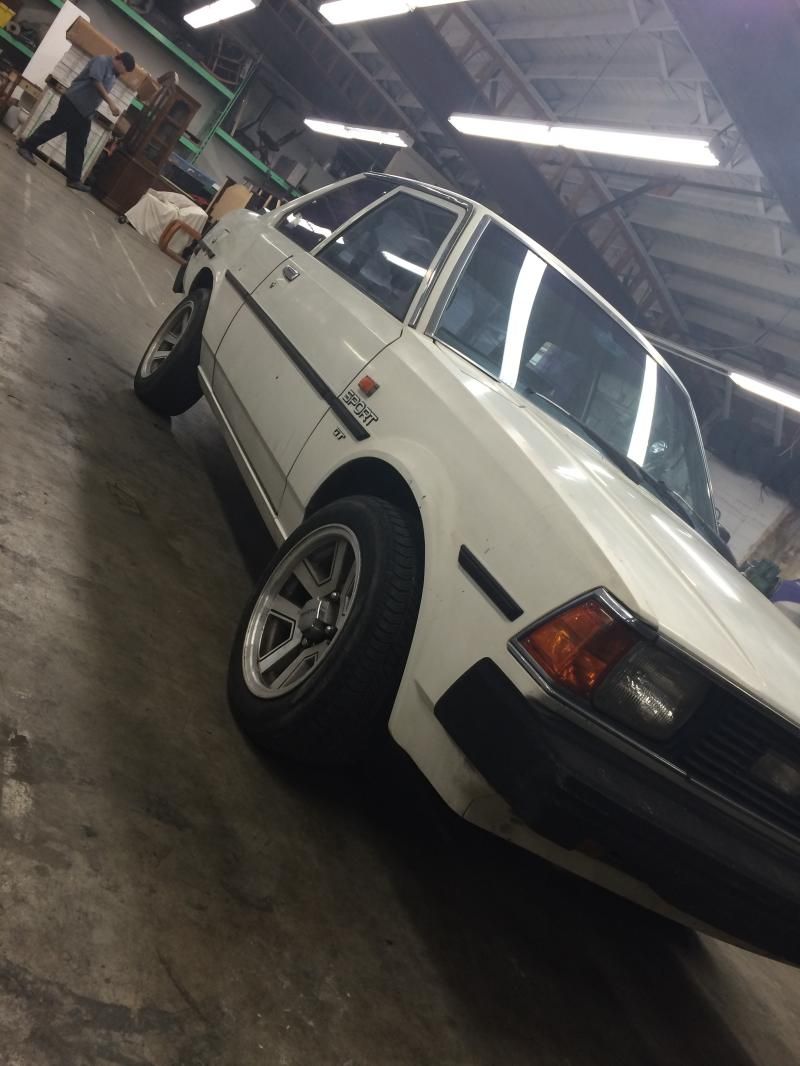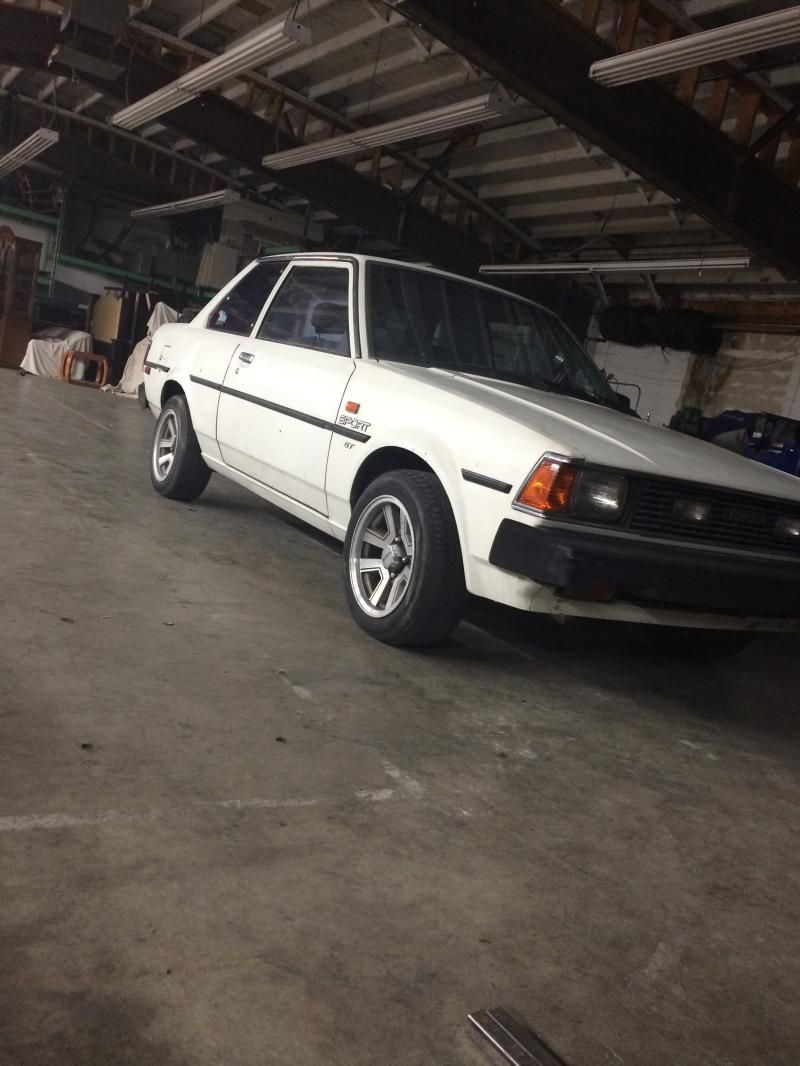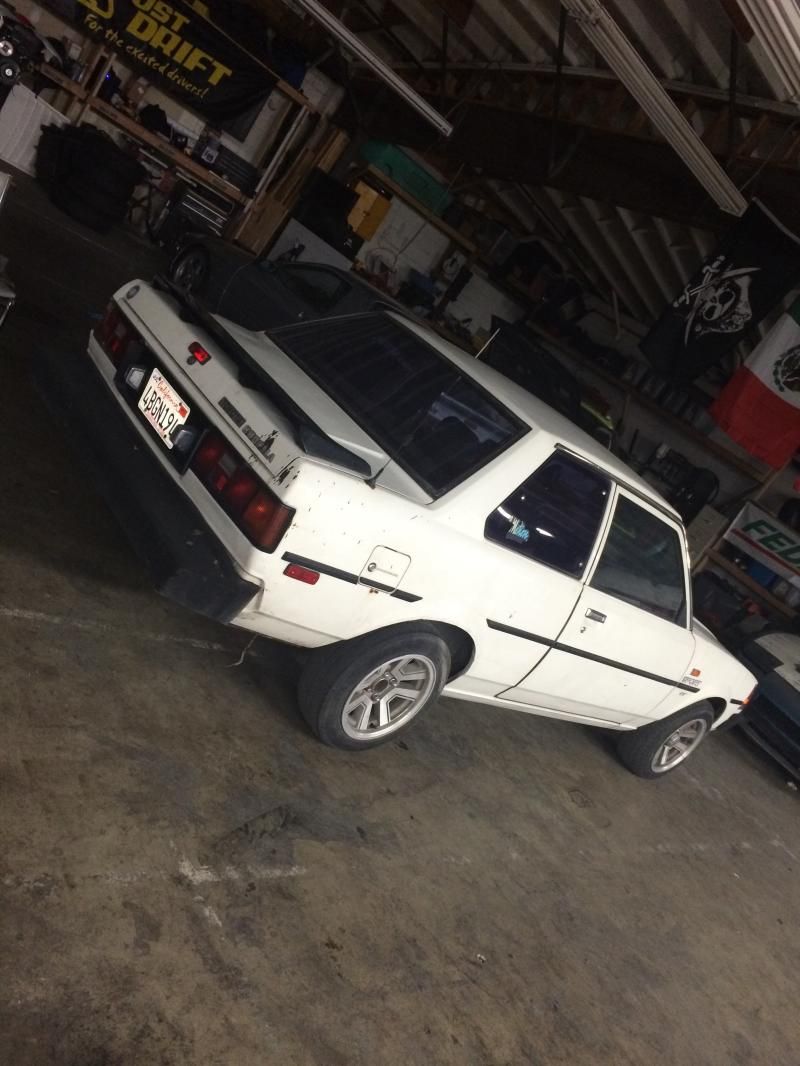 First mod: Removed ugly ass rear bumper and License Garnish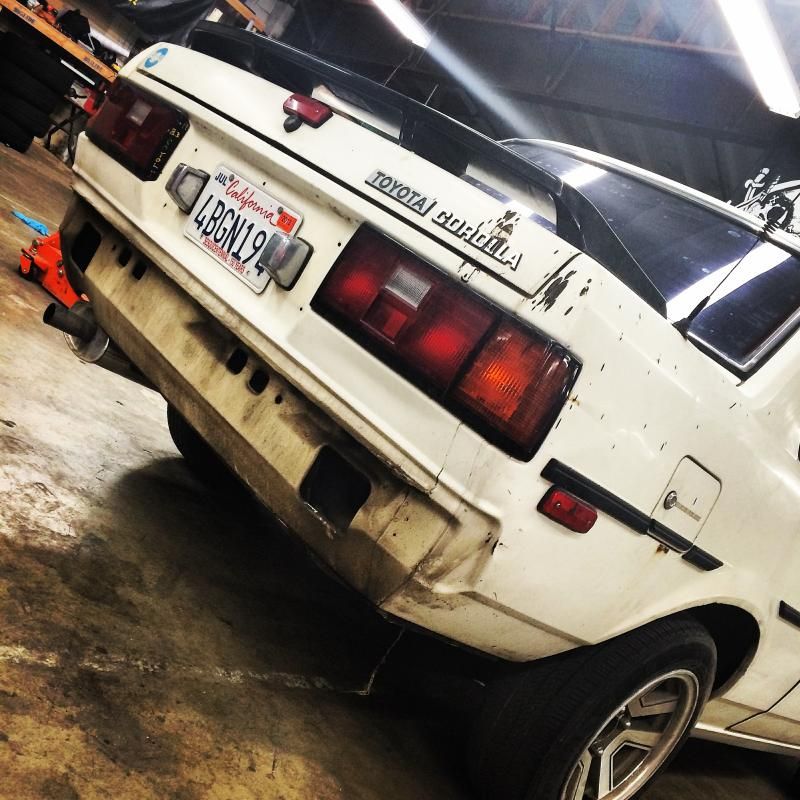 Plans for the Future:
Im now currently looking for a Donor AE86 to make my car a GTS Clone so to speak.
GT-S Disc Rear End
T-50 5spd
4AGE Turbo Setup with a new Turbo Manifold
AE86 Coilovers
AE86 Manual Rack
Angle Mods/Front Suspension Mods
Fender Mirrors
Fender Flares
"Rocket Bunny" Spoiler
Quad Headlight Front-End
JDM Front Bumper
Old School Deep Dish Wheels
Chin Spoiler
But for now, i plan on just throwing in a spare T-50 and driving it around with a Manual Tranny untill i can come up on a donor chassis.