Special thanks to onelungderryl, formerly smallport4ag, for planting the seed and showing that power windows are possible without paying through the nose. Links I found to his posts can be found below. (no longer working, booo.)
Chapter 11: Lola's off the Crank: A Window's Rise to Power
Once upon a time in a magical land called The Bay Area, something unusual was afoot.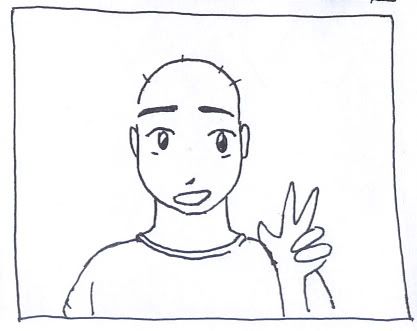 It was Winter, and Turtles are supposed to be in hibernation. Hibernation activities are supposed to include:
watching television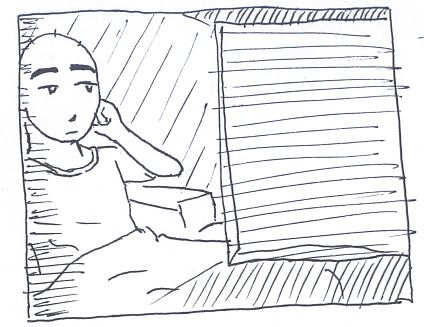 playing MMORPGs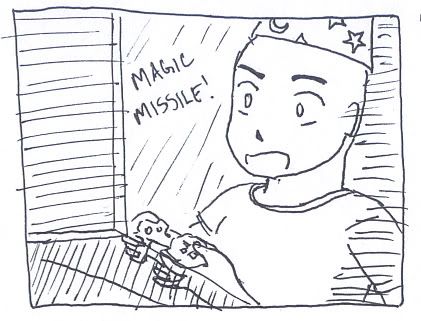 or sleeping in front of computers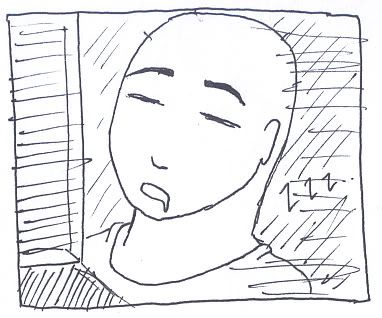 This was not happening. Let's rewind to a about a year ago. Turtle was minding his own business when he noticed someone was trying to flag him down whilst driving.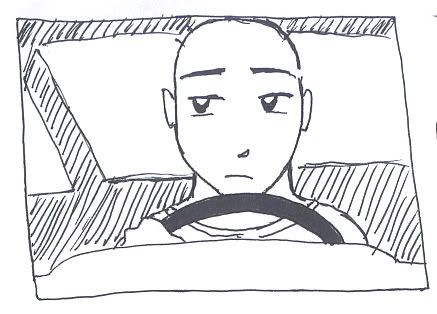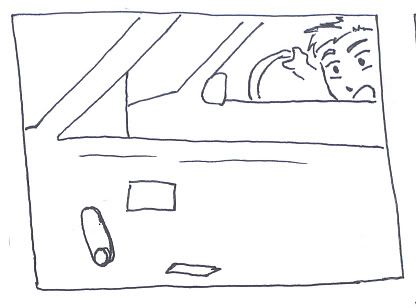 Since Lola wasn't equipped with power windows, Turtle had no choice but to reach to the passenger-side crank and try to roll down the window. If one thought people swerve when they're talking on cell phones, try rolling town a passenger side window!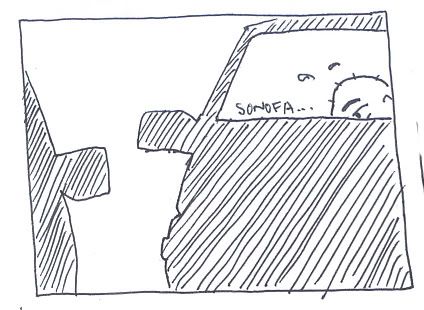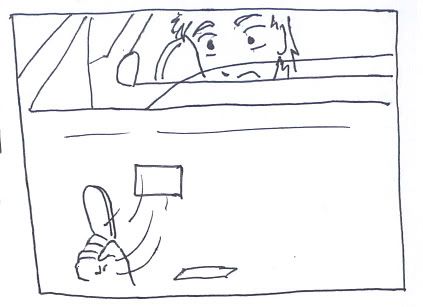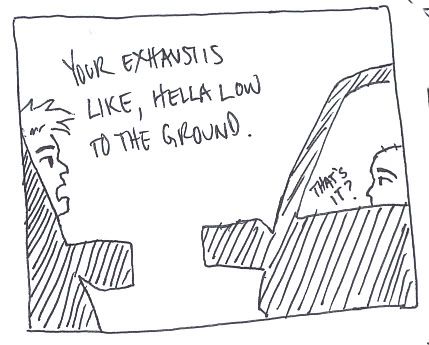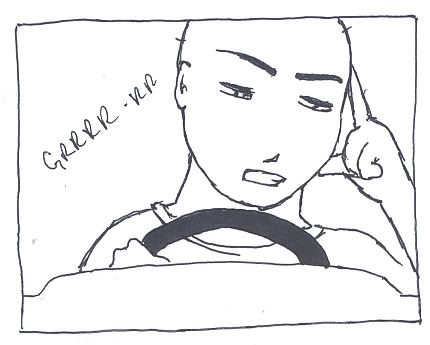 This is when Turtle wanted to seize fate by the boobs again. He ran a search on the model of his car and he scoured through classifieds for a set of power windows and matching door panels for the switches.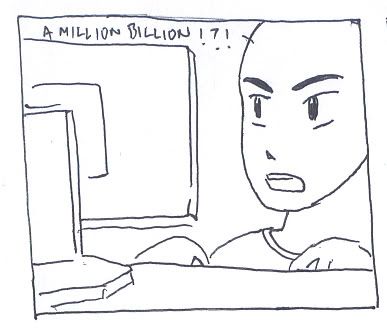 Yes, one million billion dollars. Apparently, even most of the GT-S model corollas were equipped with crank-operated windows. The power windows were also simply for the windows, there were no door locks nor switches equipped. One would be hard pressed to find a great condition set for a decent price nowadays. I guess for then, Turtle would have to put this idea on the back burner.
Let's rewind about half a year to last Summer. The Yay reached temperatures topping off at around 109 degrees Fahrenheit. Driving in traffic in 109 degree heat is way uncool.

It's less fun when one can't reach the passenger crank during the stop-and-go.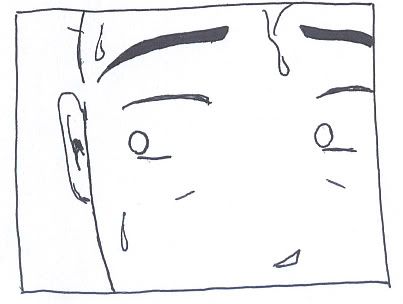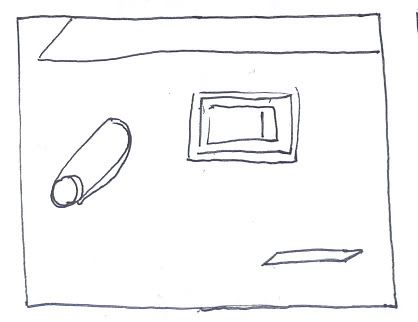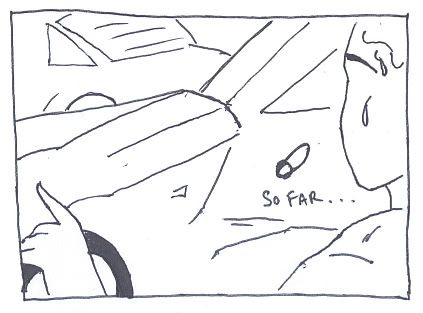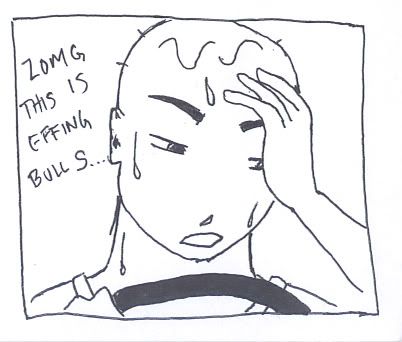 By this time, Turtle still wanted power windows, but he couldn't justify the cost. Plus, there just weren't any good sets being sold.
As Summer turned into Fall and then Winter, other projects were more important. Such as fixing (upgrading) the drive train by taming and installing Sharky.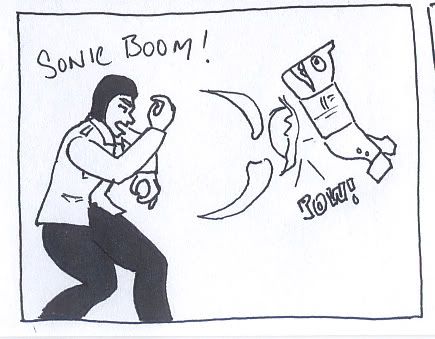 However, while Turtle did get to enjoy a small measure of hibernation, he woke up in front of his computer and something caught his eye.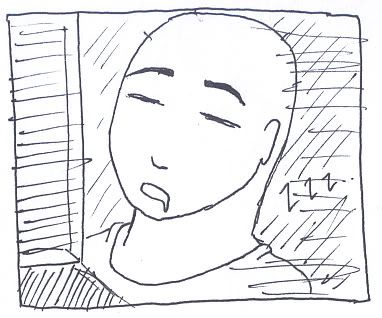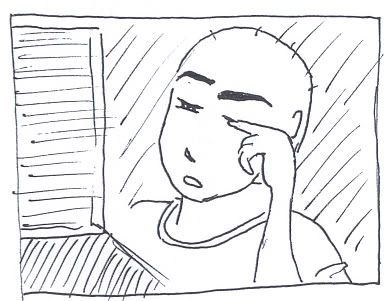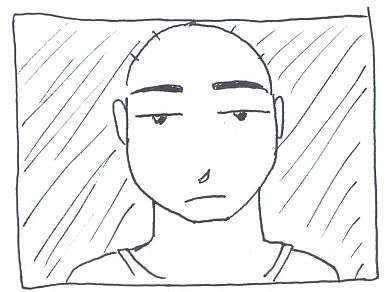 Interesting, a post on using parts from other toyota cars. Why didn't he think of this before?
http://forums.club4ag.com/zerothread?id=58996
(this is an archived link. as of 04-30-13, it works)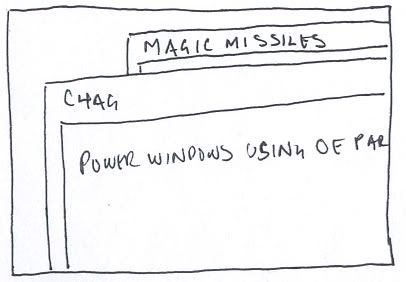 "Hmm... This is relevant to my interests" Turtle thought to himself. He investigated further. and found a few instructions:
http://forums.club4ag.com/zerothread?id=63592
(this is an archived link. as of 04-30-13, it works)
The write-ups didn't exactly provide a fountain of specific information in terms of how to install or wire all of it, but it was enough to get the gears in Turtle's noggin turning. He noted every useful bit that were on those postings and let his imagination take over. He tried what he could to think out of the box, especially for the switches, something that probably wouldn't be easy to integrate.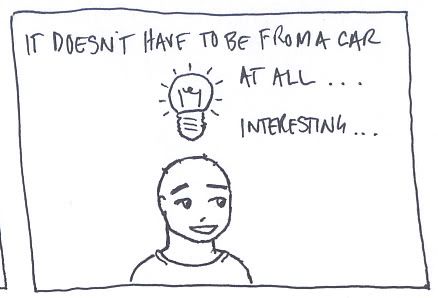 During the time Turtle was looking for a transmission, he had a secondary list of things to look for. The parts for the power windows:
regulators
switches
relay
wiring
door panels
The door panels he bought from a gentleman in Vallejo, so that leaves a few items at the junk yard.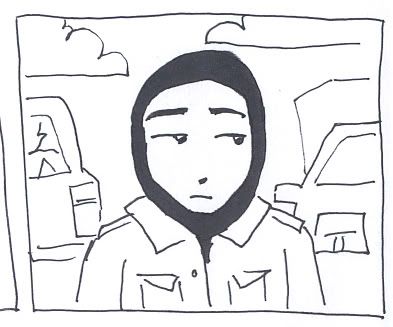 The regulators were pretty easy to find and extract.
Steps 1, 2 and 3: Find, Unbolt, Yank.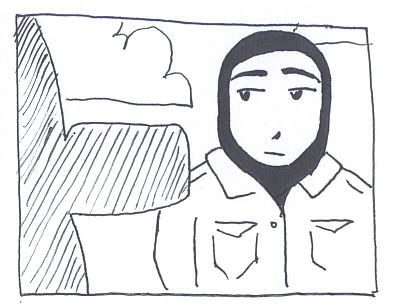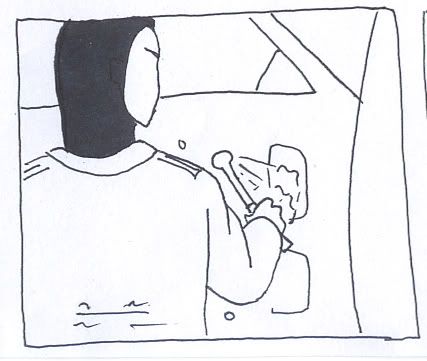 then the hidden step 4: Laugh or cry.
The switches, wiring and relay on the other hand, weren't so easy to find. Turtle identified a target vehicle in which he wanted to extract all three, but unfortunately for this particular model, the switches are always the first to be picked off. It's like freaking catnip for the junk yard regulars.
However, Turtle always passes by them and takes a peek inside, just in case. One day when he was walking by one at the junk yard in the O A K, he was delighted to find everything he was looking for!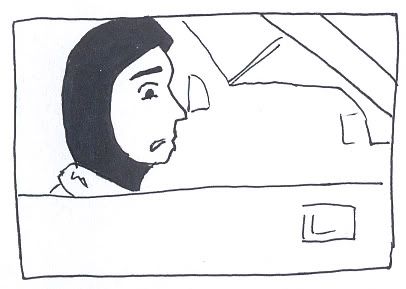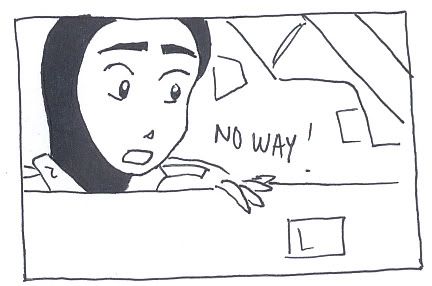 Now that he had all the parts, Turtle started to plan out how to install them into Lola. This wasn't going to be easy, as the regulators aren't a perfect fit, and the wiring is going to need to be completely custom! Turtle started small, though. He wanted to understand the fundamental characteristics of the regulators' mechanical motion. He found that it's much simpler than one might think. the regulators do one of two things.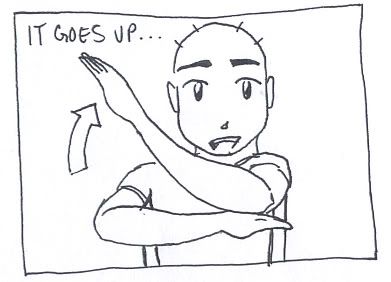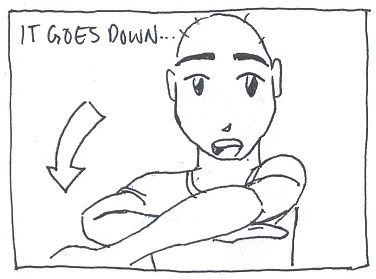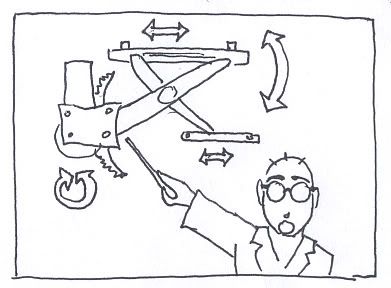 Up and Down... Thank youuuu, Captain Obvious.
Turtle swapped the sliders as per the instructions. easy enough, though he had to dremel a bigger hole in two of the sliders.
The instructions say to slot the doors. Turtle was hesitant, but if he wanted power windows, a sacrifice had to be made and cutting had to be done.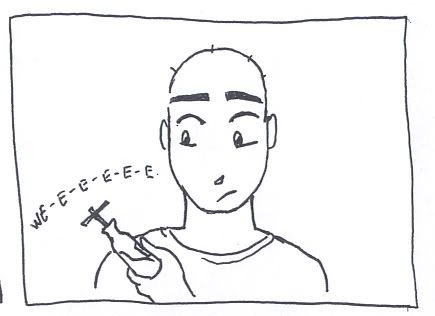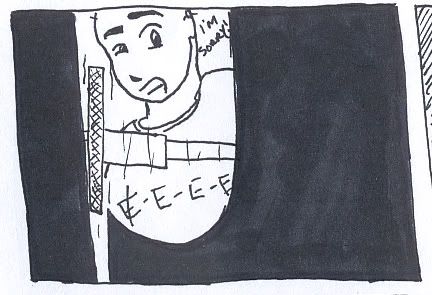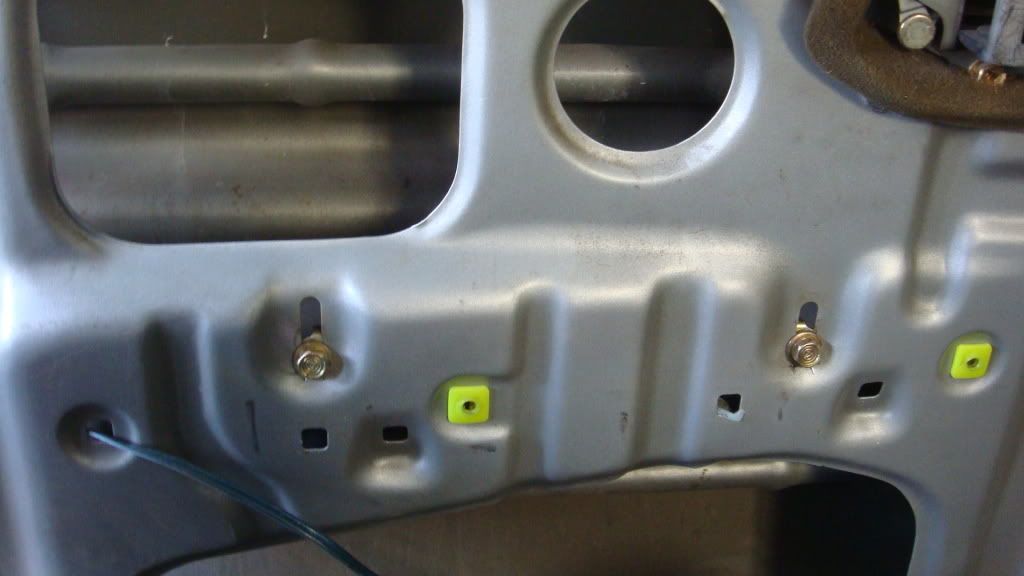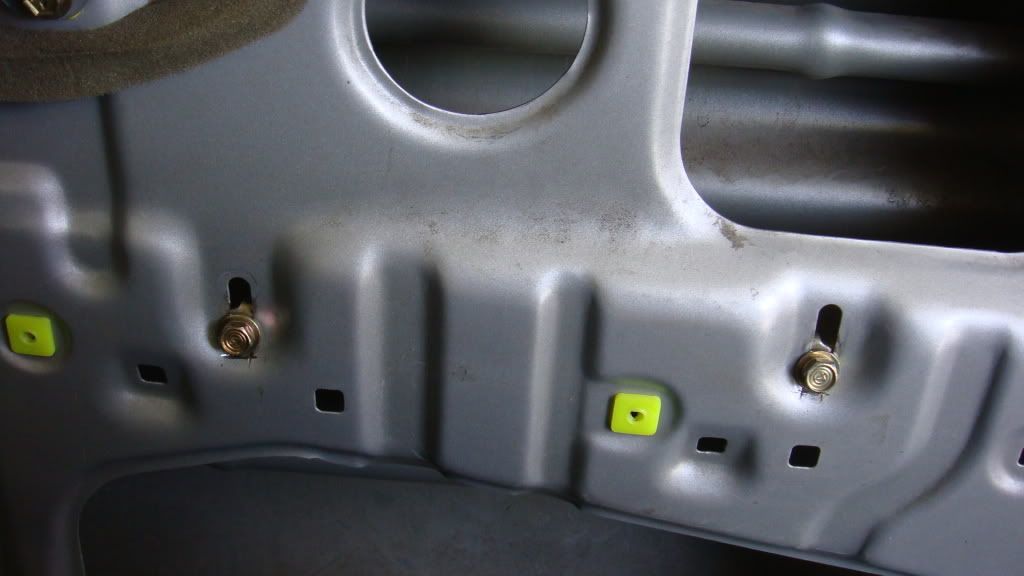 after that and some other modifications, turtle was able to bolt the regulators in.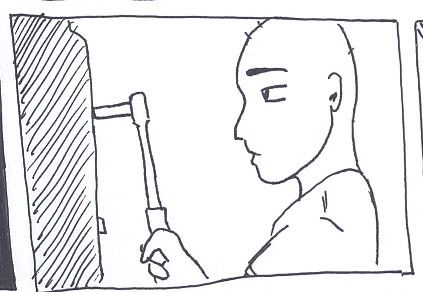 Over the years, Turtle gained experience in doing some wiring. He forced himself to learn how to integrate a supercharged harness to a GT-S harness. With this knowledge in tow, he was able to map out how to wire everything, including the aftermarket door locks he bought with an alarm years ago. It took a pretty long time to map it all out, splice and solder, but eventually it all came together.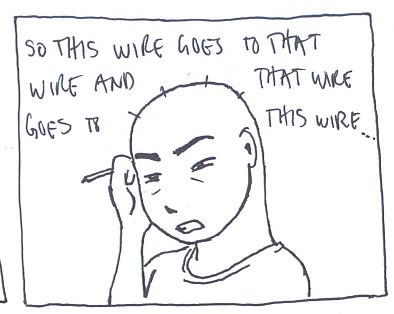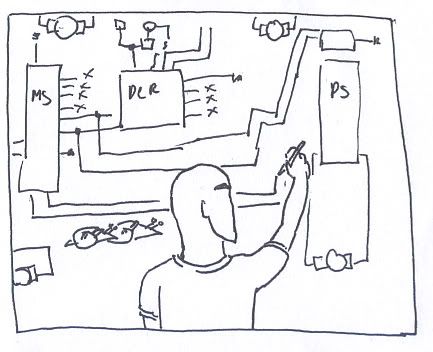 It was really the soldering that took the long time, the wiring was relatively simple since he had diagrams to marry together.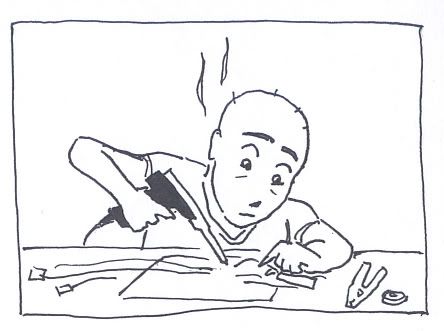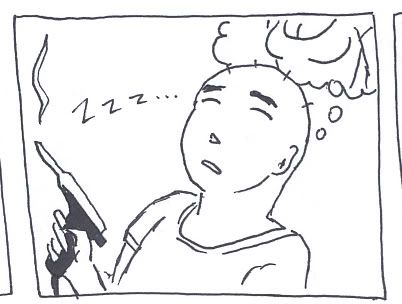 The molded GT-S door panels are great and stylish, but not a good fit for this project. Turtle's idea was to take the naturally flattened, albeit a little frumpy SR-5 panels and add door handles that have the door controls already built in. It took Turtle a while to figure out what would be the best fit, but he found some that perfectly suited his taste.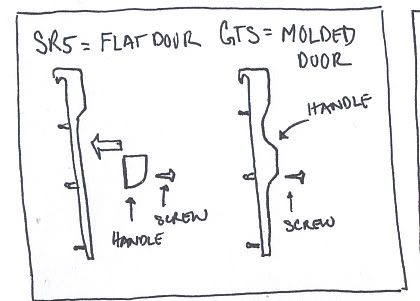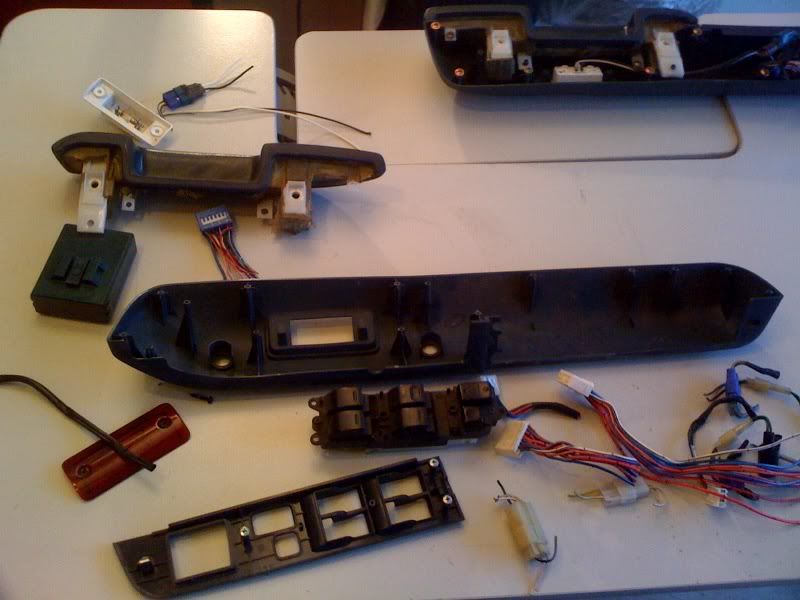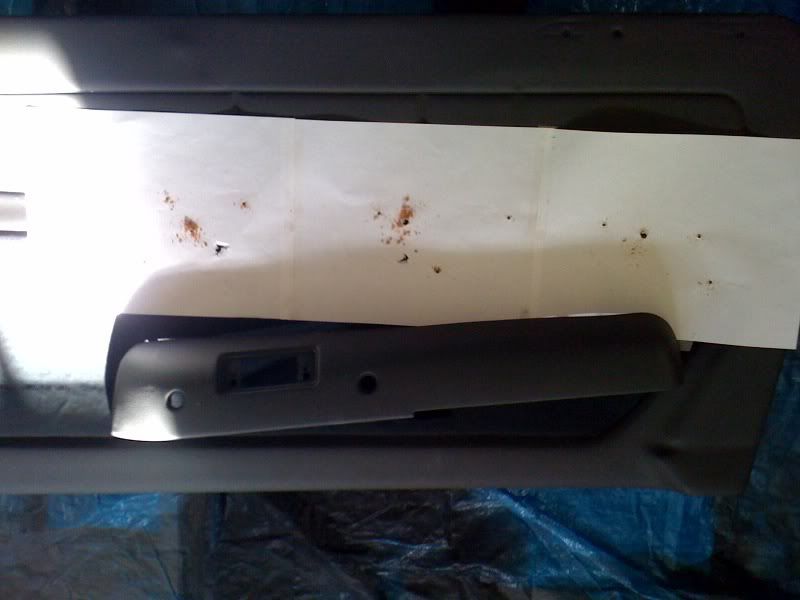 The door panels Turtle picked up were of the maroon color scheme, so he took some time to paint and re-upholster them. He found some charcoal vinyl paint the local auto parts store, and some black canvas at the fabric store.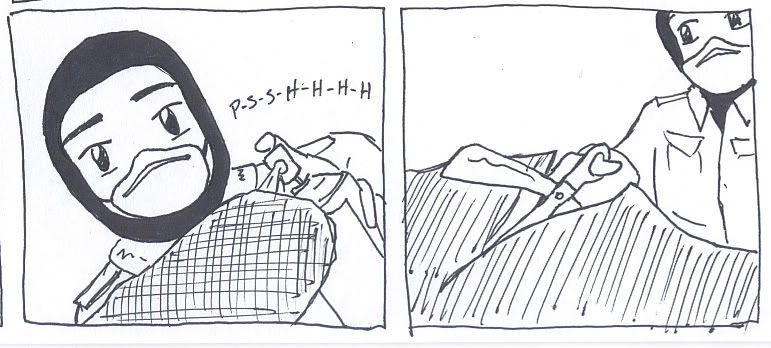 he was very pleased with the result. Frumpy no more, maybe canvas will catch on as a good re-upholstery substitute.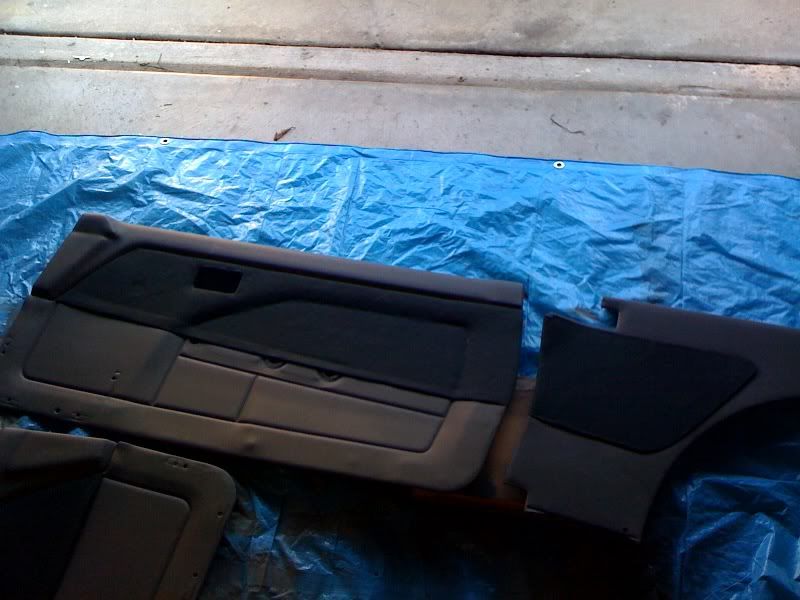 Working in the garage, Turtle used the day to finish up with the wiring and zip tie some of it together, just to clean up before some test runs.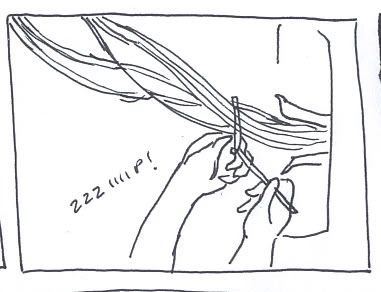 as a side note, if Turtle could... He would zip-tie the entire world.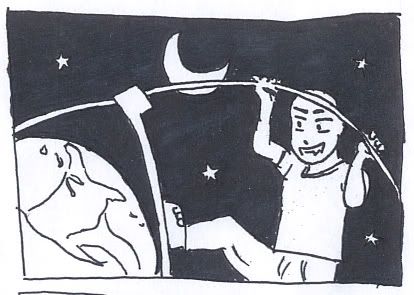 The test runs were a success! Aside from one polarity on one window switched, a 50-50 chance of something like that happening, every single connection was where it was supposed to be! Ah, the power of solid planning!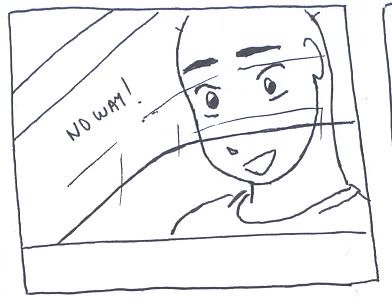 Turtle stepped back to look at his work. To him, the doors looked perfectly OEM. The vehicle he picked was a 4-door, but the panel was too good a fit to pass up. two extra switches in on the driver's side were an acceptable compromise.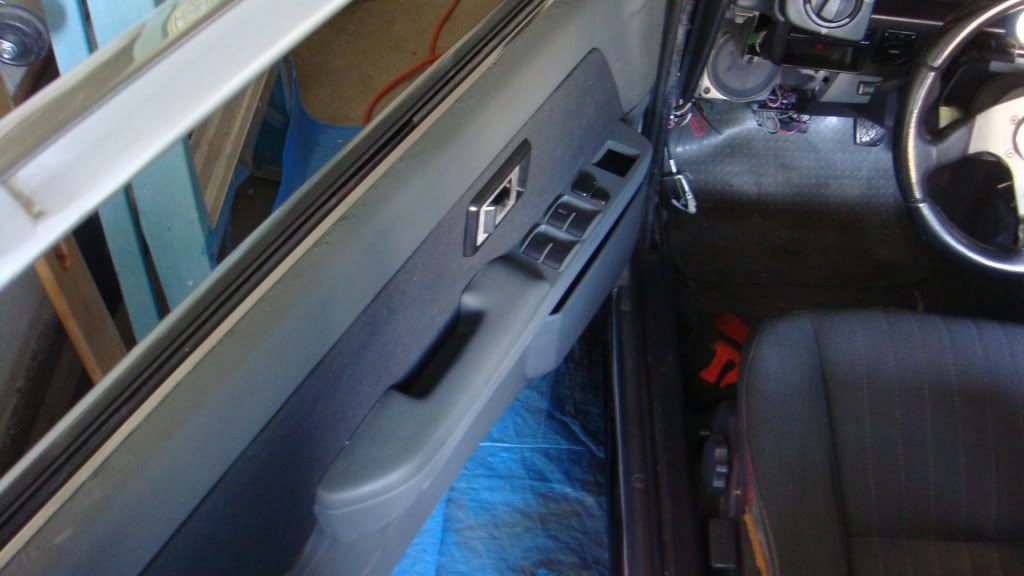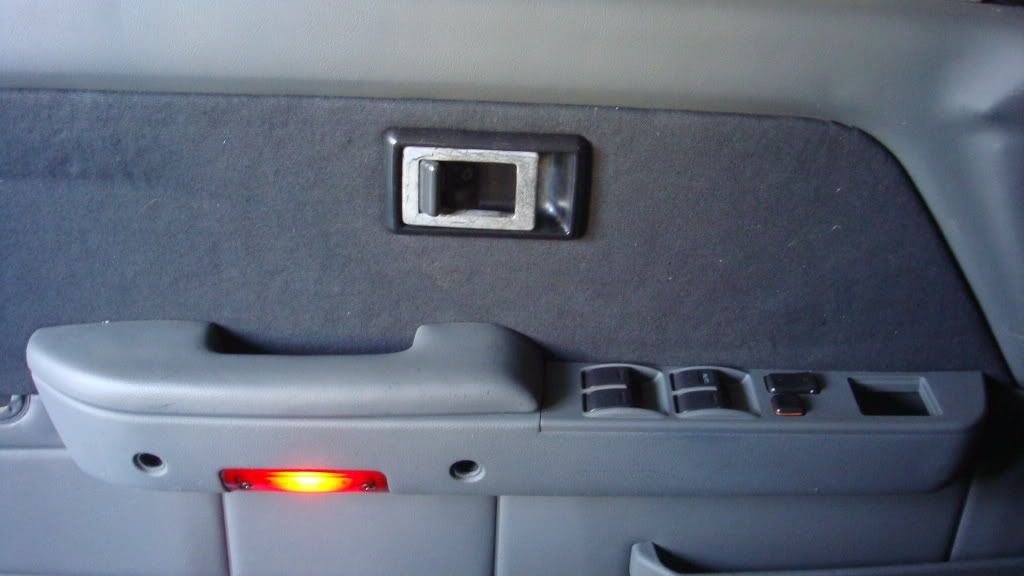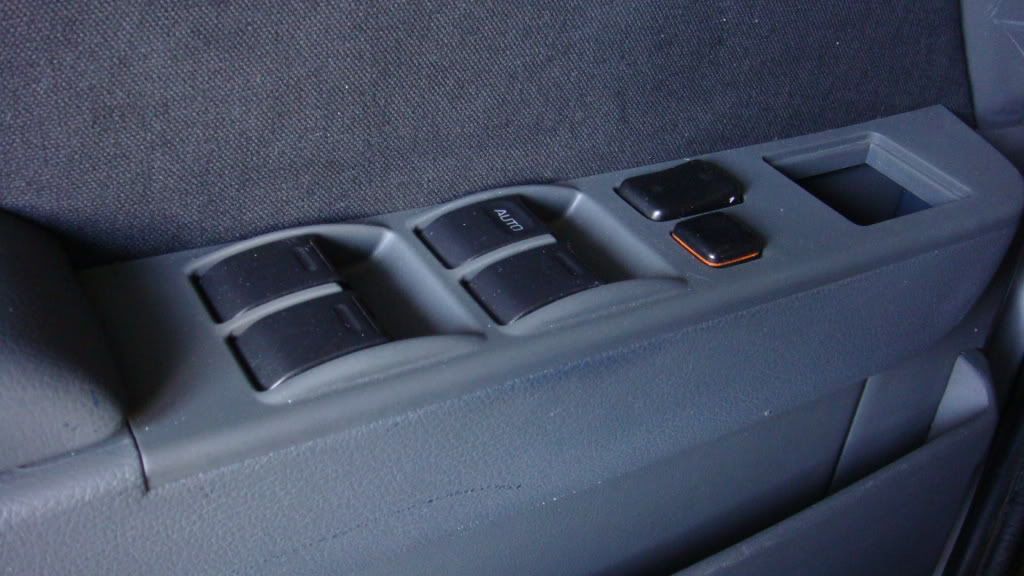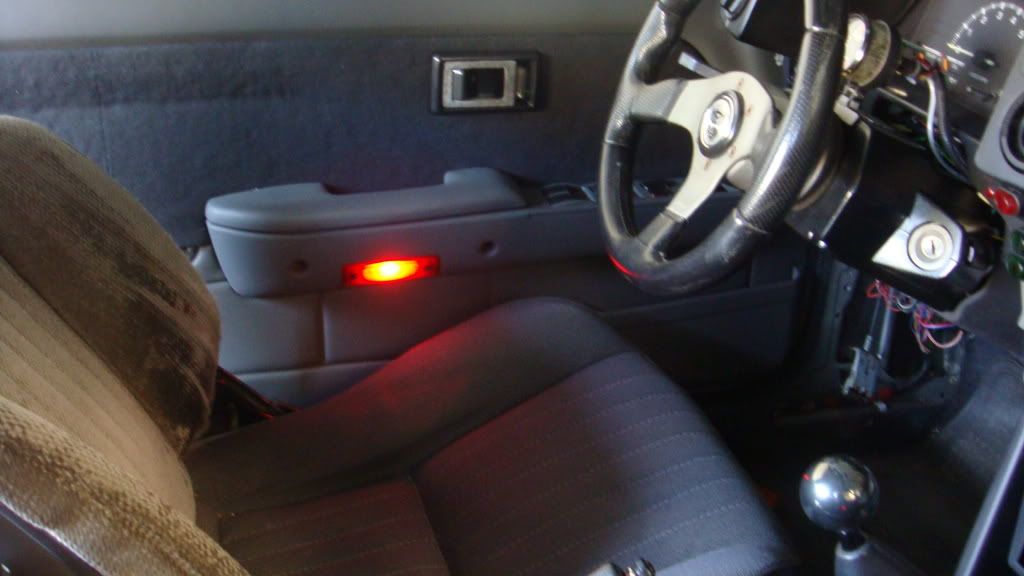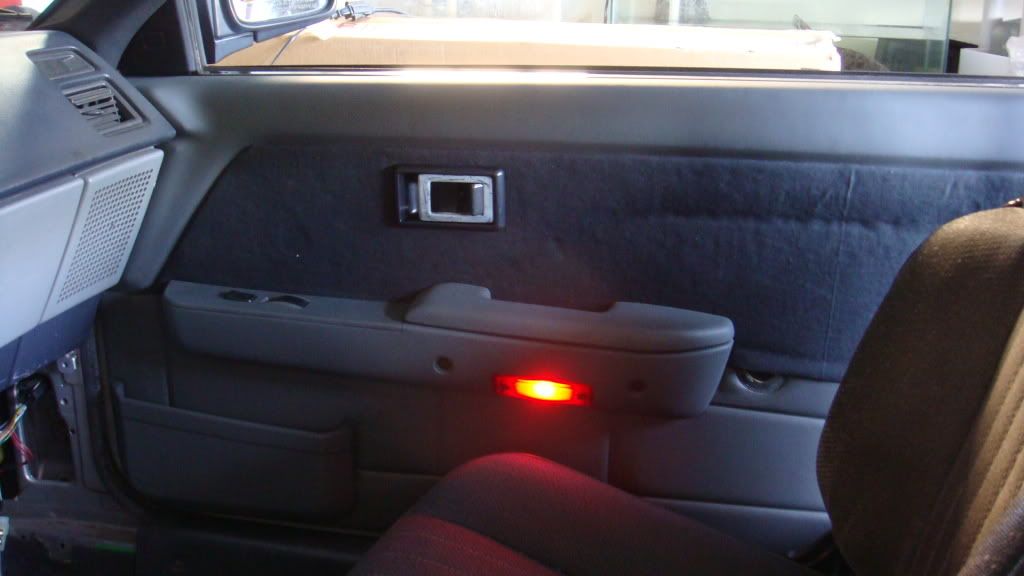 Turtle was so excited that the windows were fully functional with few wiring setbacks. He was so joyed that he wanted to drive the car all around town with the windows down!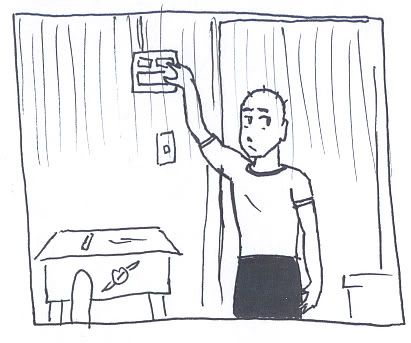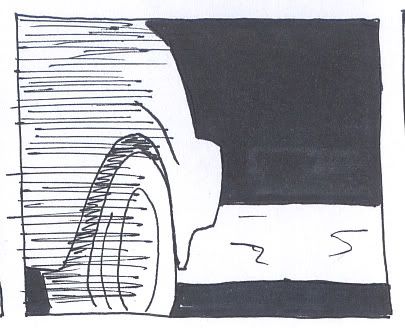 But as the garage door opened,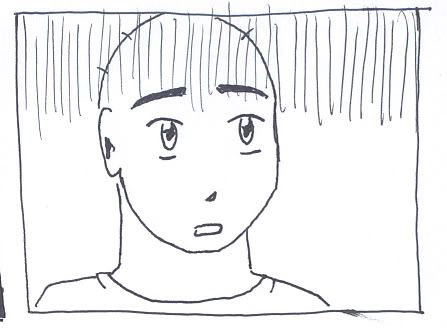 Turtle realized something.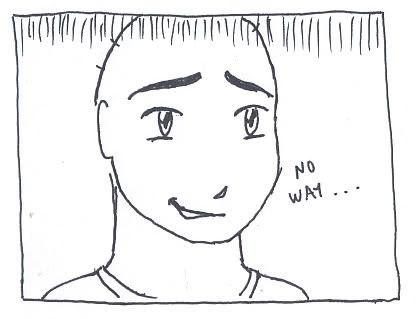 It was still Winter and it just started raining right before Turtle was done. He can't drive with the windows down in this!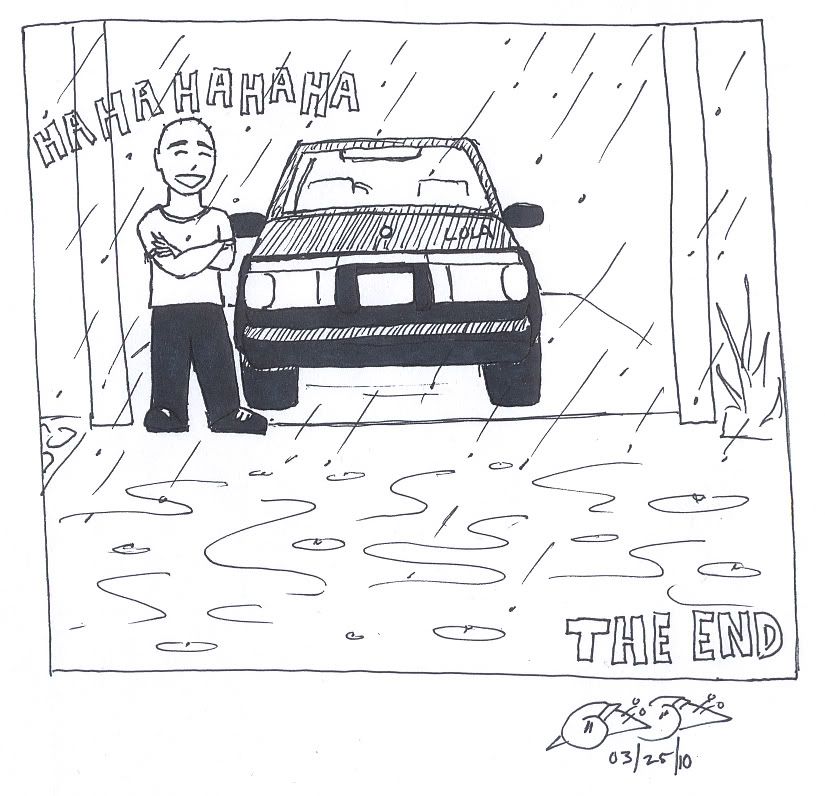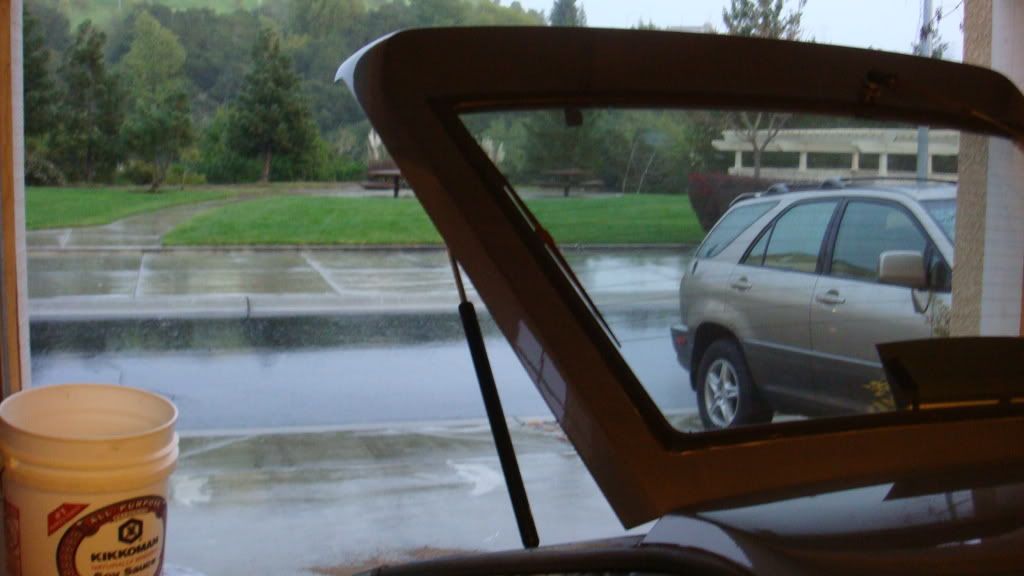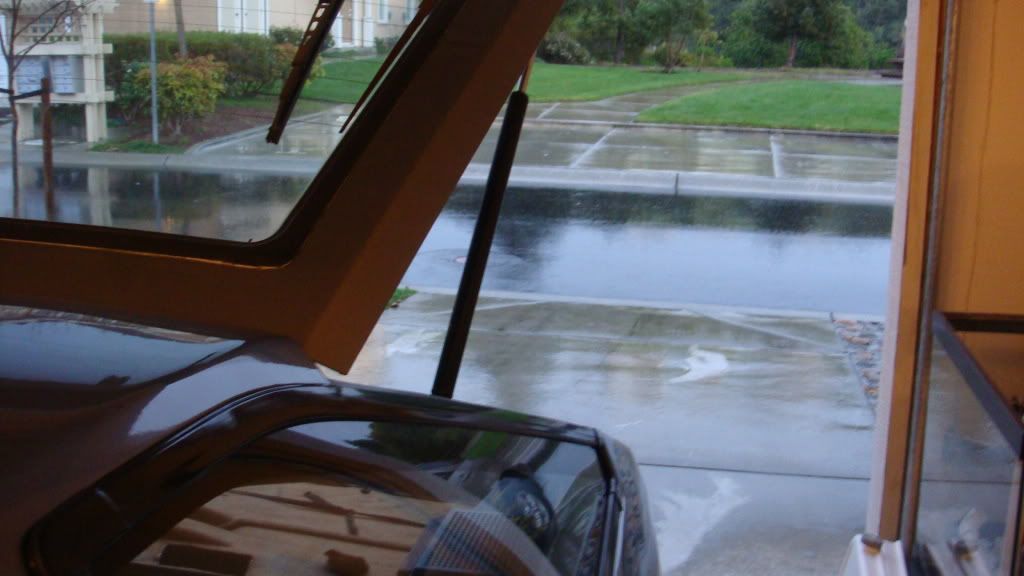 Epilogue:
Turtle was looking through the classifieds soon after Lola's windows was done and found something awesome.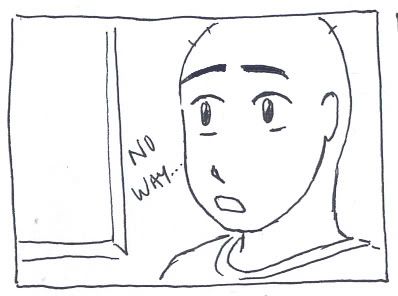 He bought it right away and had it delivered to his door. When it came, he cleaned it up and installed it almost immediately.

Ta-daaaaa. A master switch plate that operated a two-door vehicle which was a perfect fit for the door handle Turtle had installed, as-opposed to the original 4-door switch he found at the O A K. It took about 15 minutes to re-pin and install. Turtle never thought he'd find one so soon as they're pretty rare, but it is the perfect item to complete Turtle's latest project. Hella rad!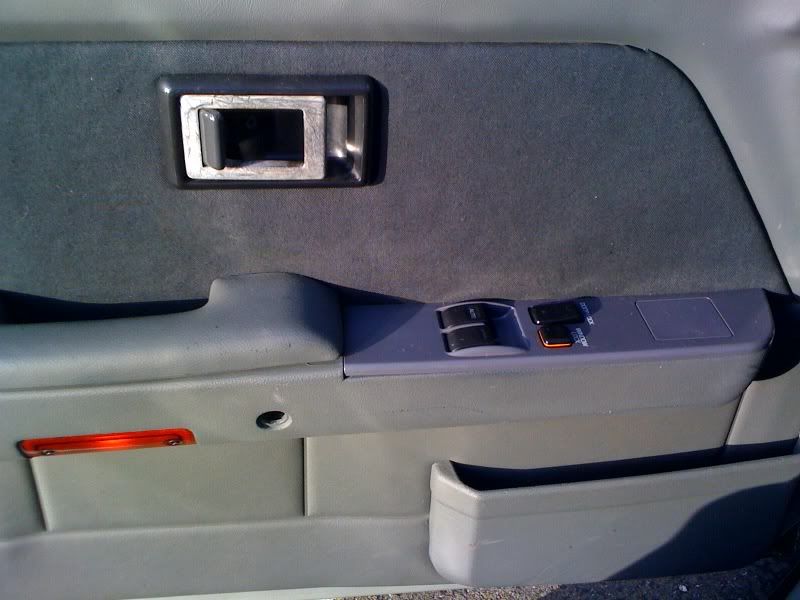 Thanks for reading!
R