The Adventures of Turtle and Lola the CoLola: Drift Yaris Part 2
A week had passed since Jayekitty dropped her Yaris "Racecar" off with Ongchamp, Shelly and Turtle. Upon Turtle's request, Jayekitty picked up Dbax, and spiritedly drifted with Lola to meet at the Highway 9 vista.
Though puzzled as to why they would meet there and not at the shop, Jayekitty blazed through the corners leading them to the destination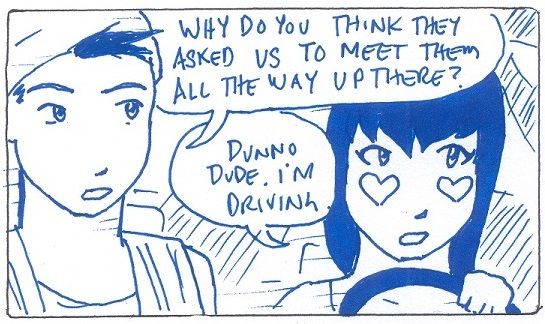 where Shelly, Ongchamp and Turtle were waiting with anticipation.
Jayekitty and Dbax were walking toward the group when they came across the same flex-drift bros from a week ago driving next to them.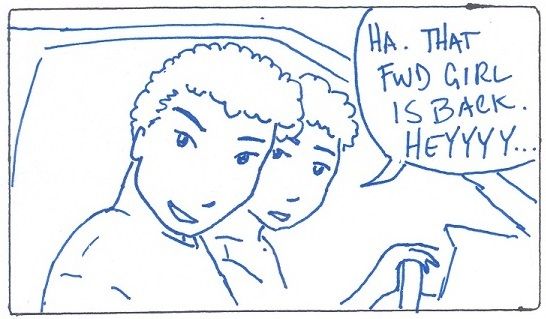 One went so far as to inappropriately seek Jayekitty's friendship by impressing her with their drifting skillz. Jayekitty wasn't interested, so they zoomed off into Highway 9 to do slide-racing and ish.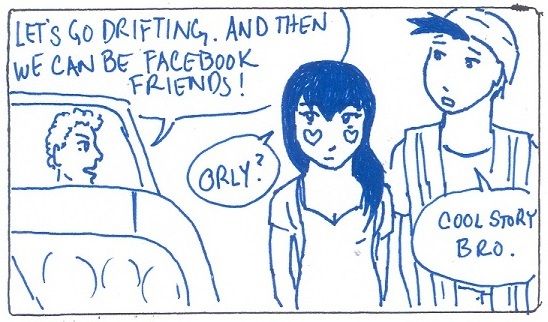 Jayekitty proceeded to ask Turtle what the problem was with her car and how the problem was fixed.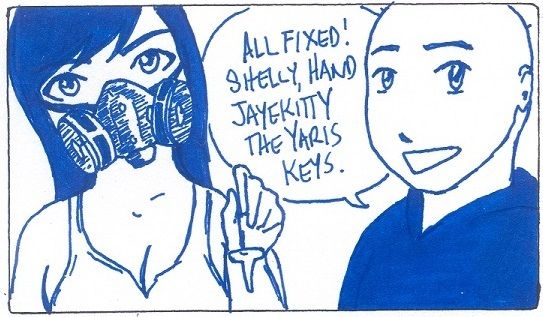 She figured it was probably a faulty o2 sensor or maybe a bad spark plug.
And Turtle let her know that it was neither of those. Turns out that the Yaris was FWD! And automatic! #gross!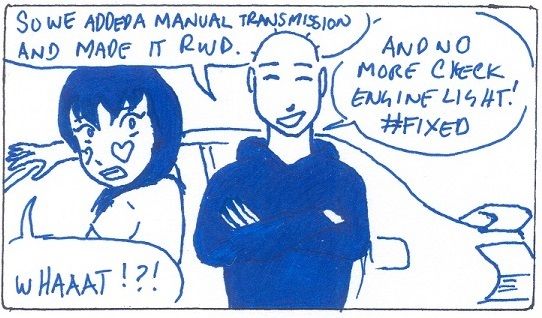 Let's flash back to last week when Ongchamp, Shelly and Turtle were diagnosing the issue with the Yaris.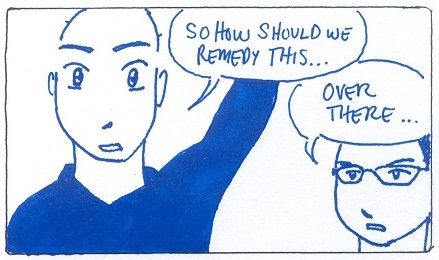 Ongchamp had the perfect solution.
They could use an RWD Corolla to fix Jayekitty's check engine light!
Whilst brainstorming, they noticed that Dbax came around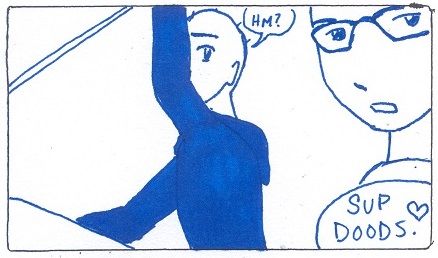 to let them know his check engine light was on too.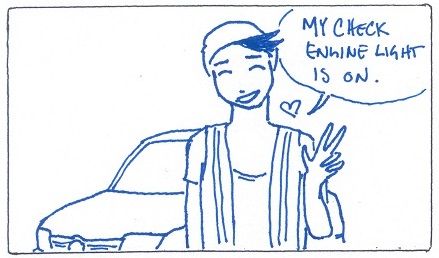 **Queue build montage**
**Even Rocky had a montage**
#LonelyInstallOngchamp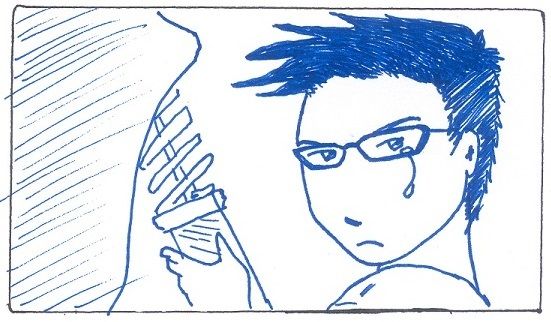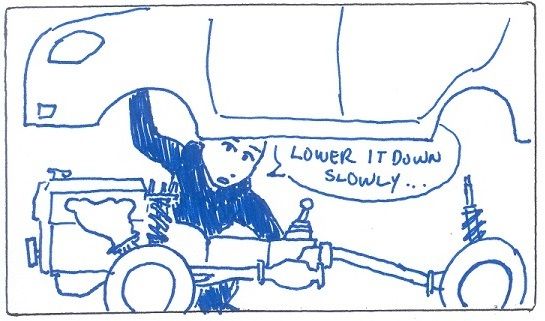 Back to present day, It turns out that Ongchamp, Shelly and Turtle have done the exact same thing to Dbax's Jetta.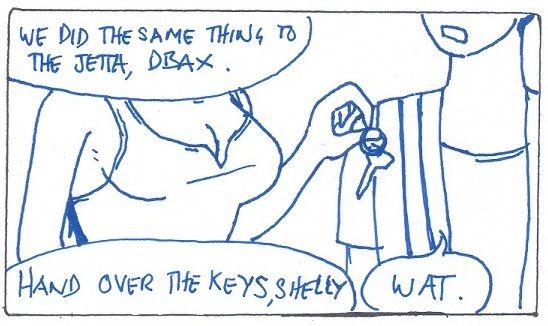 Turtle encourages Jayekitty to take her newly fixed Yaris out for a shake-down through Highway 9.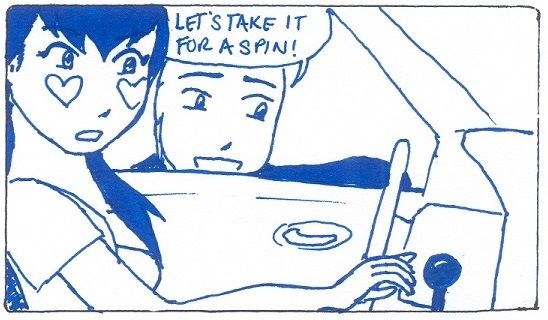 And shake-down she does!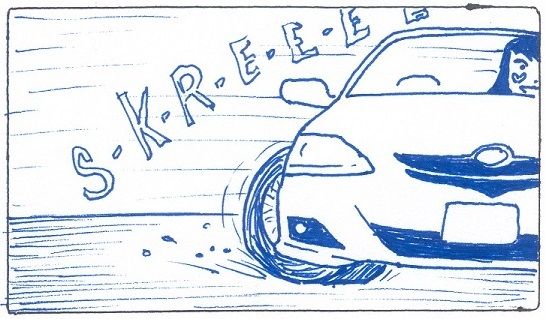 Followed closely behind by Dbax and the Jetta. #JettaVsYarisTandem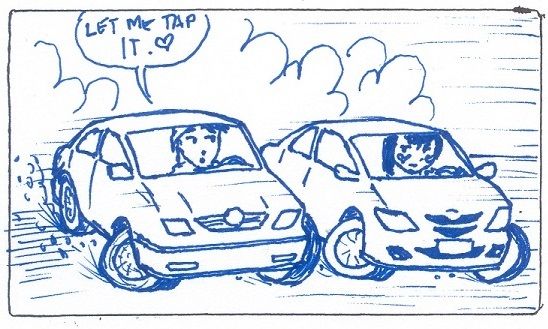 Trailing the rear are Ongchamp in Zena and Shelly and Turtle in Lola, who are joining in on their latest triumph.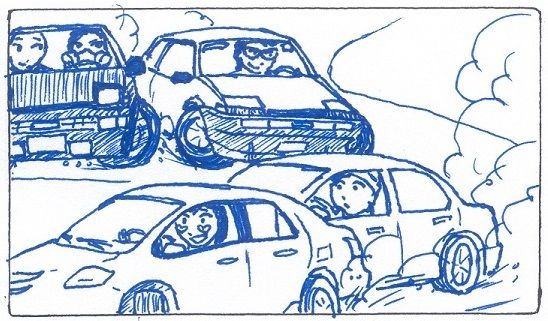 Meanwhile, the flex-drift duo are "drifting" along Highway 9, but not really drifting, more like just driving hella weak. #ratchets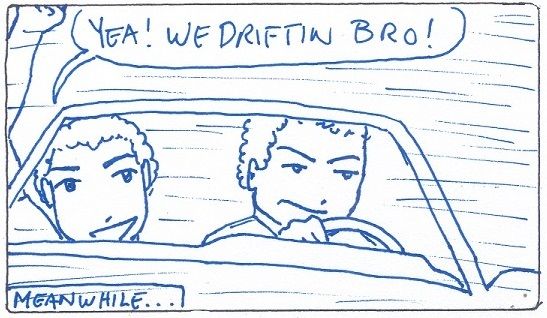 When all of a sudden, the Yaris appears behind them with the rest of the group!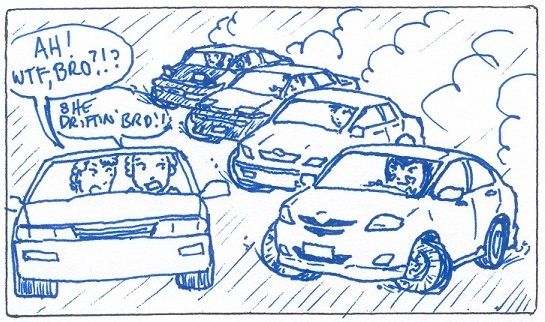 Jayekitty promptly responds to flex-dude's friend request.
but the flex-bros are too shocked to notice.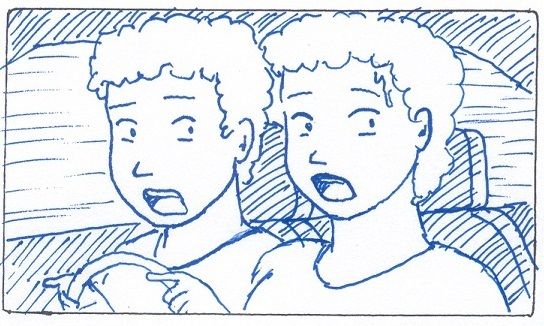 Dbax does, well... #dbaxd things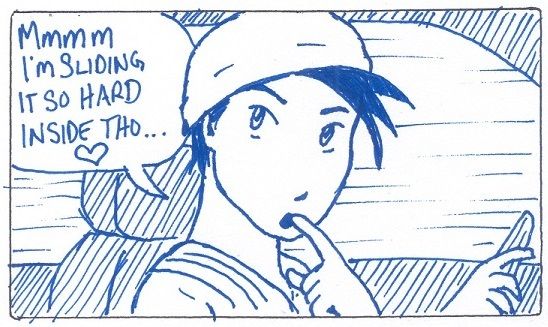 Ongchamp can't even.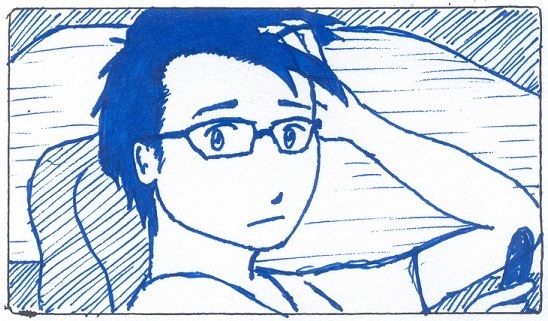 Turtle awkwardly snaps a photo for posterity, because he does that for time lapse videos and what not.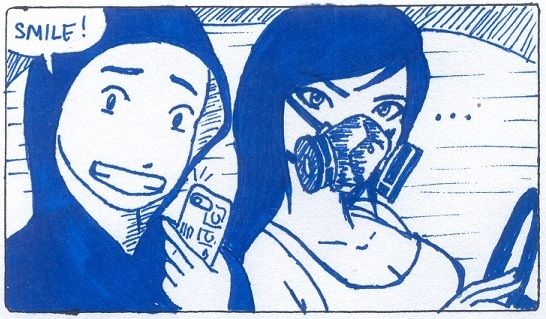 After the encounter with Jayekitty's newly badassified Yaris, the flex-bros begin to rethink their lives.
And finally at the foot of the hill, Turtle takes payment for the job well done: A photo to commemorate that epic time when Ongchamp, Shelly and Turtle built the Drift Yaris for Jayekitty and the Drift Jetta for Dbax.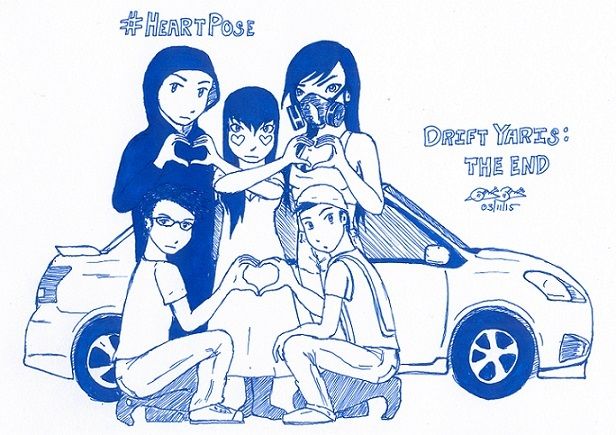 Drift Yaris: The End.