More progress done today:
To do list:

Wiper arms
Tape up, Ziptie, and Clean up my engine bay wiring.
Rewire my JDM Bumper Lights
Install Hood, Fenders, Bumper
Wire wideband to Megasquirt
Wire new Master Cylinder Brake Sensor
Adjust Brake Switch for Tercel Booster
Find 2 new Bellhousing Bolts

Get a real BOV, not leaky ebay pos
Tune the megasquirt
Slide.
And some more pics for the likes haha!
I really gotta relocate that ugly ass battery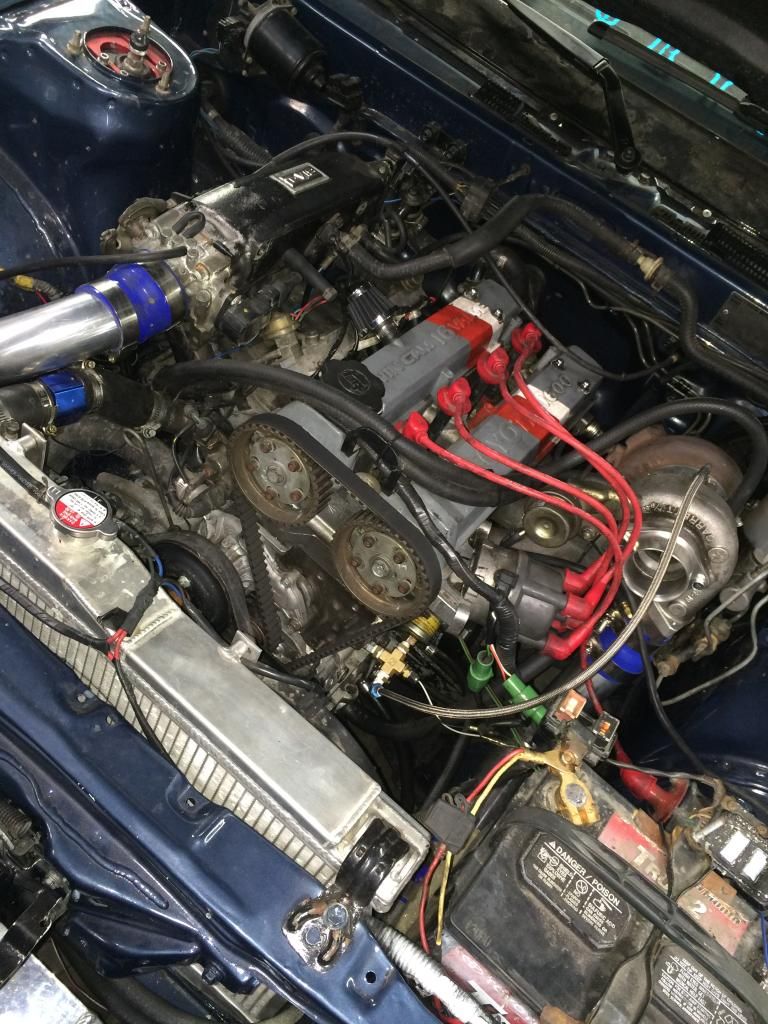 Interior as empty as my heart
: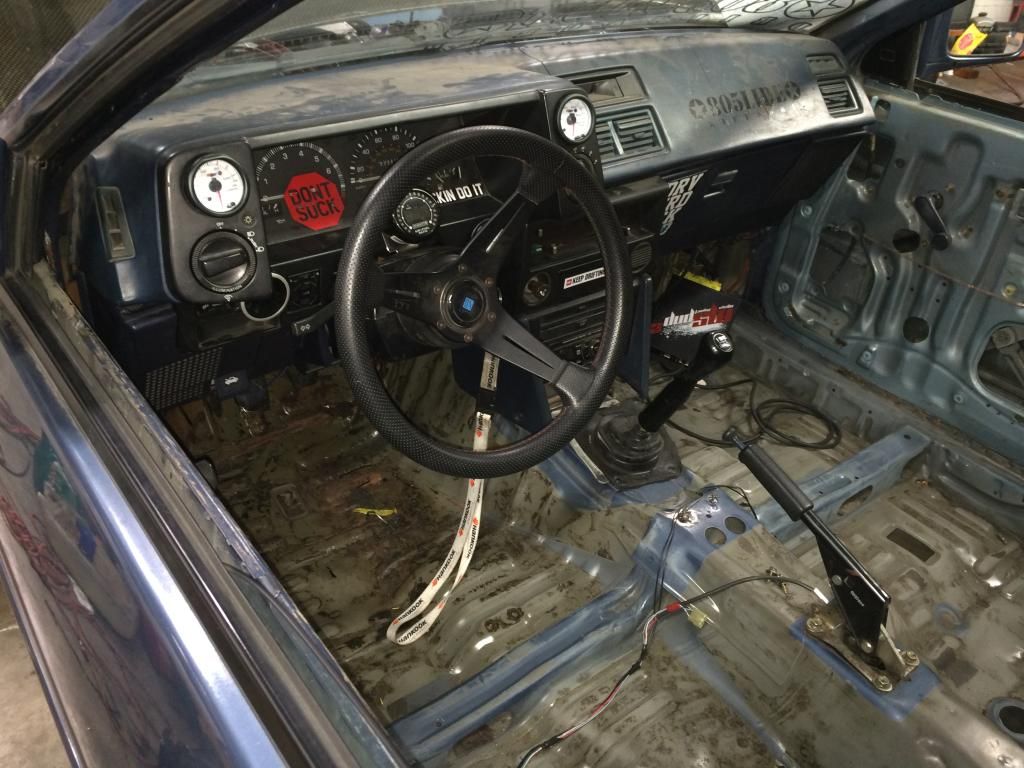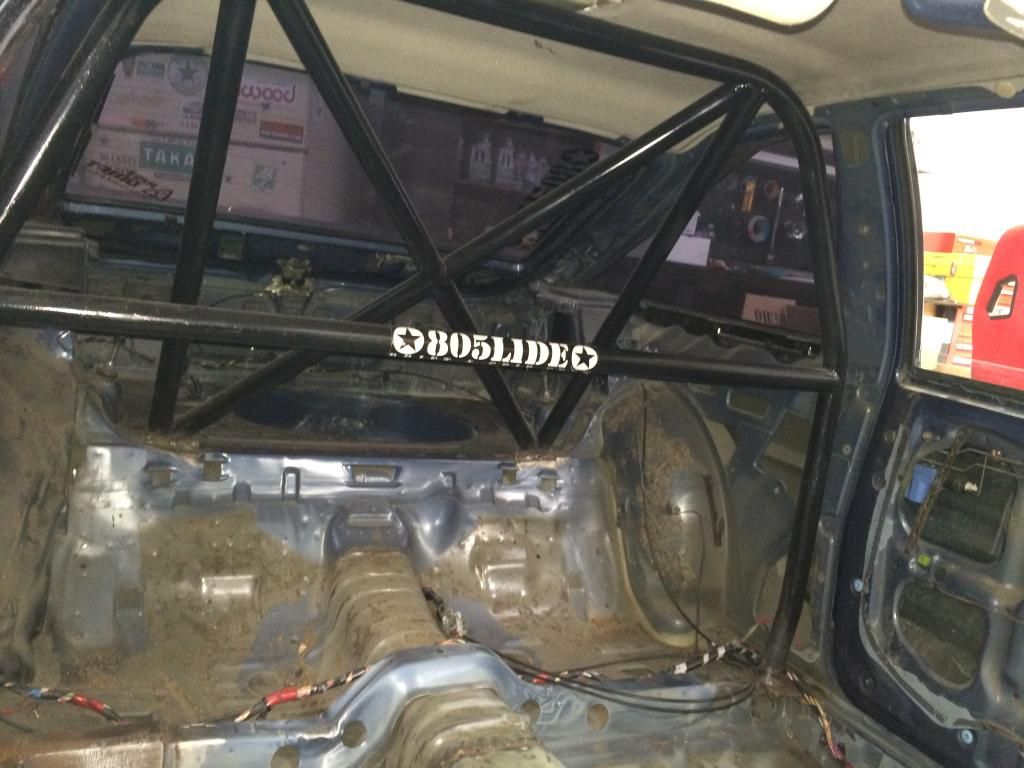 And Intercooler..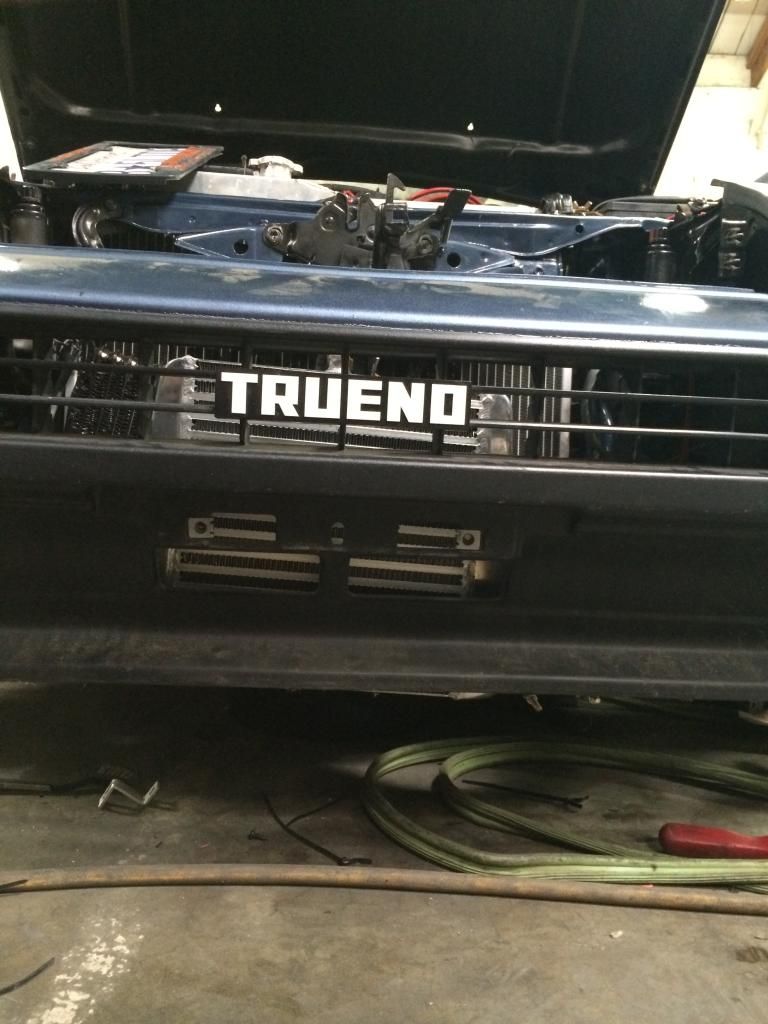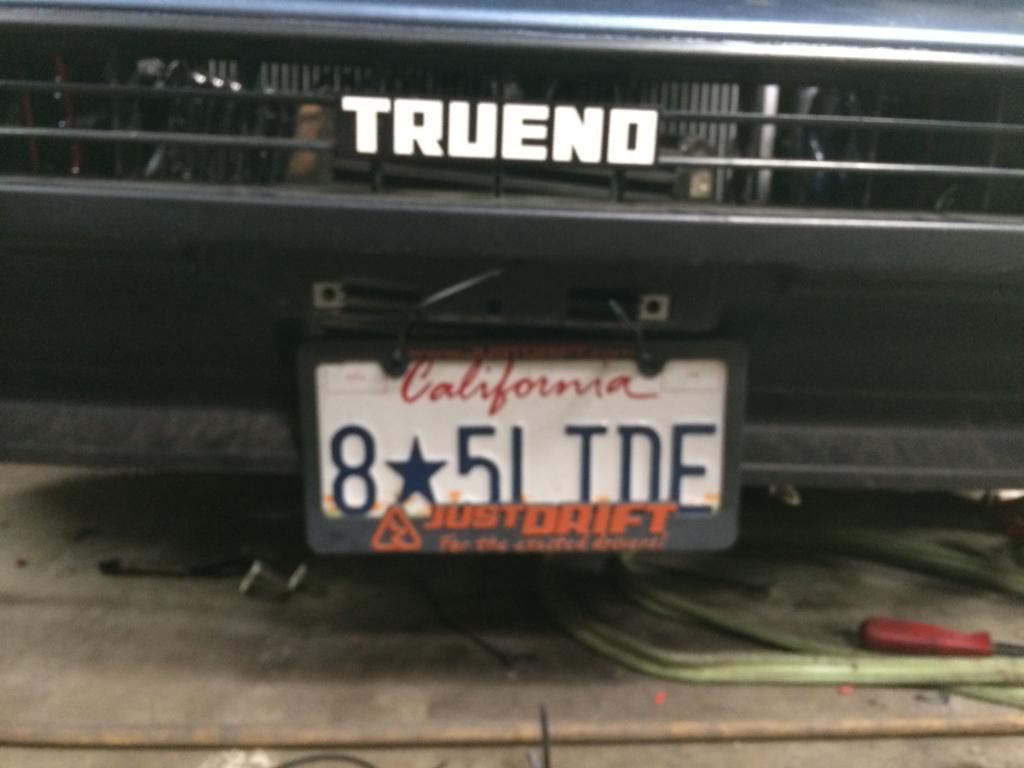 I have a small dilemma, I dont want to block my intercooler, but I HATE giving the cops that stupid lil excuse to pull me over, and besides i Like rocking custom plates. Anyone have any other mounting ideas for my license plate? When I go to the track I remove my front bumper, so i may just leave the plate on for city driving as I dont like to rice around and the intercooler will be ok even with a little blockage. One day I will cut my grille bracket to raise the intercooler though, i hate how it sits crooked.