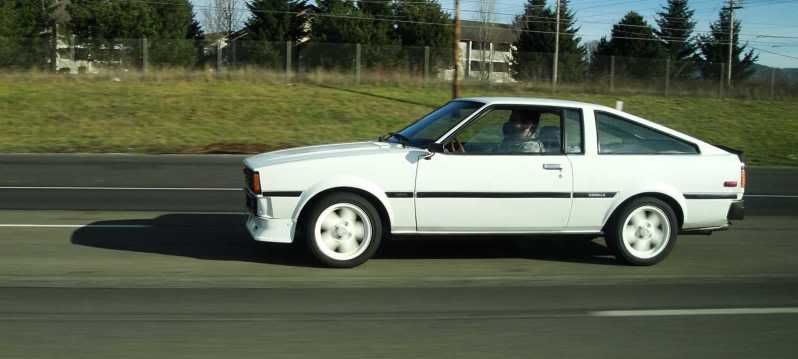 http://forums.club4ag.com/zerothread?id=26593
- engine build
http://forums.club4ag.com/zerothread?id=38283
- car build to 12/30/12
Soooo... please do not post in either of the above links, please post in this one... thank you......
At some point I'll tackle 2012, but for now... I'm slowly getting back on the "horse"....
from another forum wrote:So I've been wondering. How's the 6speed working out?

Well... with the S series 3.58 final drive... in reality... I don't need any gears beyond the first 4
Sooooooo... its finally time to swap in a final drive more appropriate. Here is Richmond Racing's 3.9 T series diff...... (originally for Legends/Dwarf cars) fitted into a GT-S housing.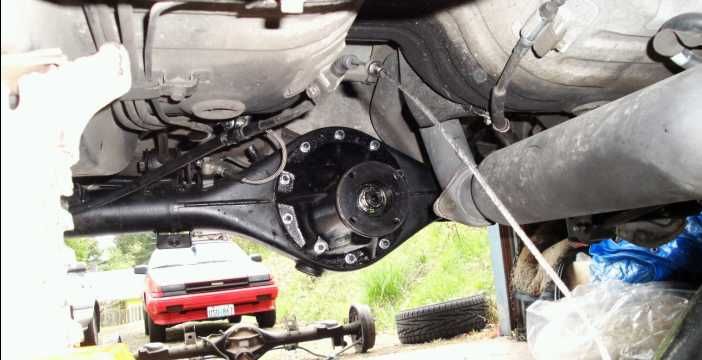 The Richmond is assembled with zenki spider gears... so zenki axles are the call. The emergency brake cables need a fabricated bracket on the driverside(thank you Jesse), and a zip tie around the axle hop line mount to secure the passenger side cable.
Now... along with the diff, I have to swap in a different brake proportioning valve, because instead of drum brakes... I'm now running rear discs.
Doing some research All AE86 drum brake cars use valve 22040, while the GT-S uses valve 12040. I then look up my car, and low and behold, the valve is the same as a drum brake AE86 - 22040. So even though I have a different master cylinder, AND the proportioning valve is mounted slightly lower, the lines will not have to be customized to fit the GT-S valve! So I remove the drum brake valve, and swap in the GT-S valve. Then I go about bleeding the brakes. At this point brake bleeding can be a REAL pain... because there is no longer any fluid in the master OR the proportioning valve... so I go about palm bleeding. What is palm bleeding??? You fill the master most of the way, and you put your palm over the reservoir and work your hand like you would a toilet plunger.... This slowly pumps the fluid through the master, and the proportioning valve allowing me to circulate the fluid without having to pump the brake pedal, or use a power bleeder.
All new TRD suspension bushings will tighten up the whole rear end keeping the axle properly placed under the back of the car. Many folks don't know but there is a right way... and a wrong way to install TRD suspension bushings....... Care was used to install the bushings correctly.
More to come.......