Hey everybody. I'm pretty new here ( I did browse this forum a few times over the years). I don't own a toyota but I am looking to buy one soon. I'm interested in what other cars/motorcycles/planes you all drive or are working on.
There are 3 cars that we have at my house.
First one is my dads 2006 BMW X3. It just recently hit 16,000 miles. My dad lives less than a mile from work. Nothing really special besides the fact that it has low miles, it is black, and has a lot of brake dust on the rims.
Second one is my mom's 2006 Honda Accord sedan. 4 cyl, Auto normal looking car. I drive that to school and work everyday since my mom rarely drives anymore.
SO YEAH, leave it to me to not have any pictures of the other cars, it's ok they are boring anyway.
So yeah, my car. 1996 Nissan 240sx. Bought it in 2011 (wow almost 2 years of me not really doing anything) with 186,000 miles, Auto and stock except for an aftermarket headunit. I was broke then so I didn't do anything except drive it around.
Day I bought it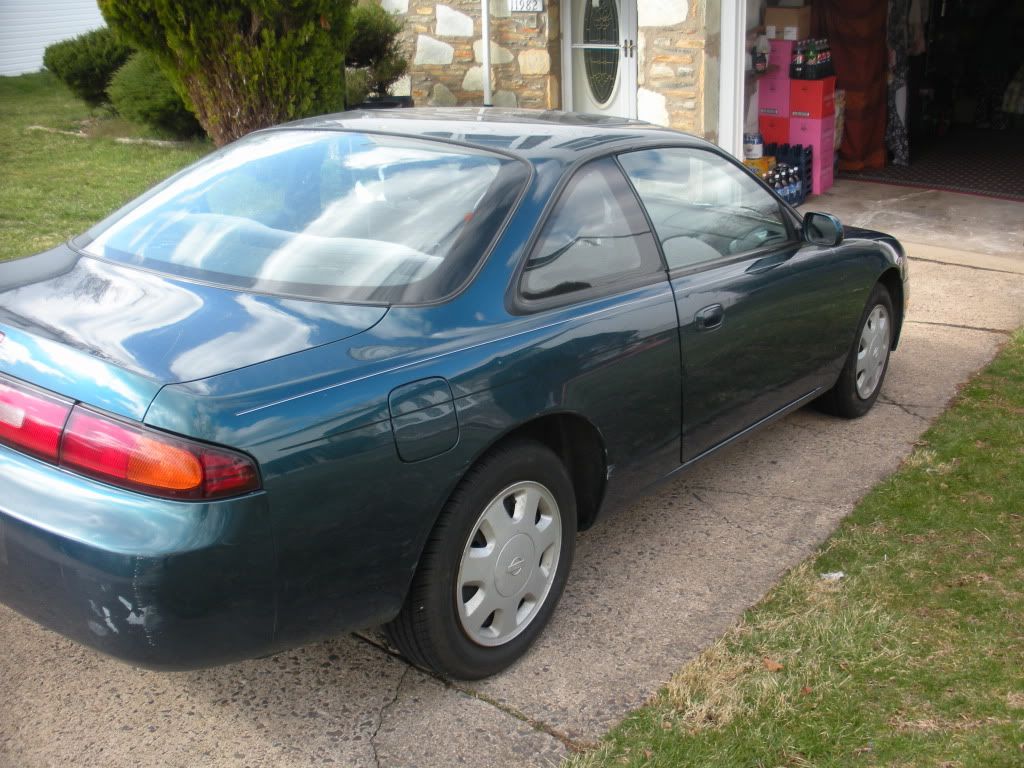 Learned to do simple maintenance on the car and just drove it reliably for a little over a year.
Made acquaintances with the curb and fire hydrant during a late night/early morning uhhhh........adventure through the backroads.
Spent last summer getting it repaired and the last 6 months gathering parts.
Car is fully stripped and I just received it back today with all of the rust cut out and replaced with new metal. Started working on getting the old undercoat off and preparing to paint/ apply por15 (or por115).
You don't need to really include pictures or a long list of modifications. You can post what you like, just keep it reasonably sized. No point in posting " toyota sedan 100% stock" or take up half a page of just your car and every little thing done to it. I look forward to seeing what you guys have