So I live in Japan right now and visit my local up garage about every other week. Last week I came across 4 Watanabe rims for 10000 yen ish (cost me about $110USD). They were pretty clean and just needed a strip and paint job.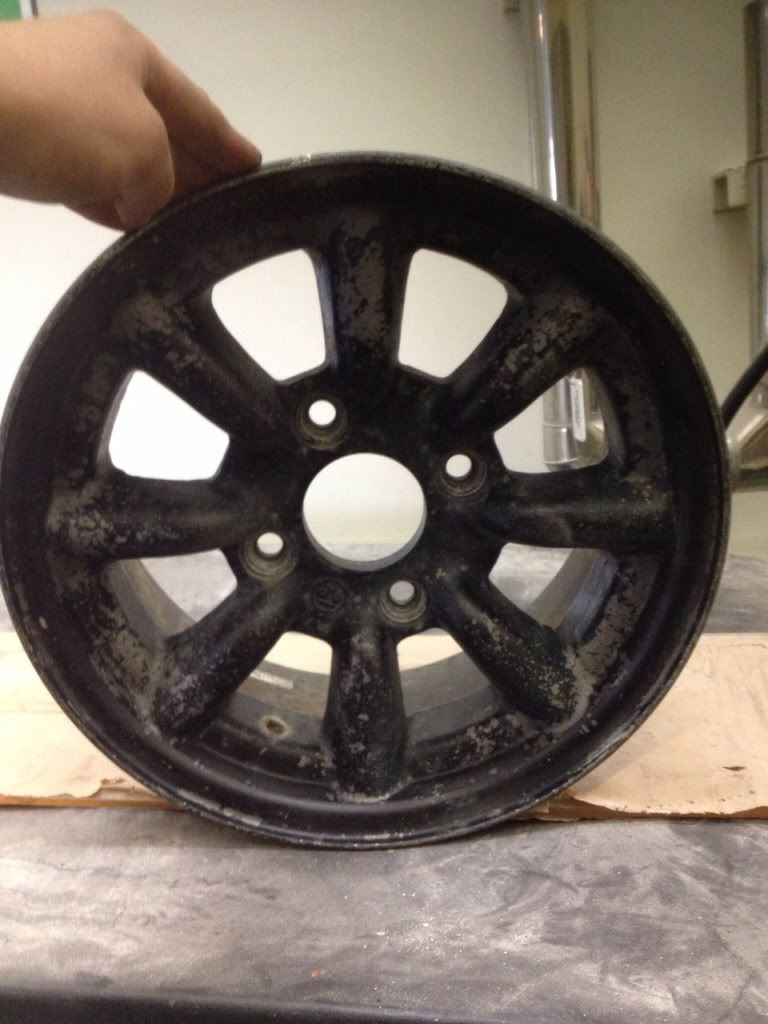 I have wanted to get the TOMS rims off my Hachi for a while and now a set or Watanabes fell into my lap.
First thing I did was take them to a Sand blaster booth to get all of that old crappy looking paint off. After it taking 2 hours to do one rim I finally had to ask the owner if it was working right. I felt pretty embarrassed when he took the plastic bag out of the hose, but it sure did work a lot better after.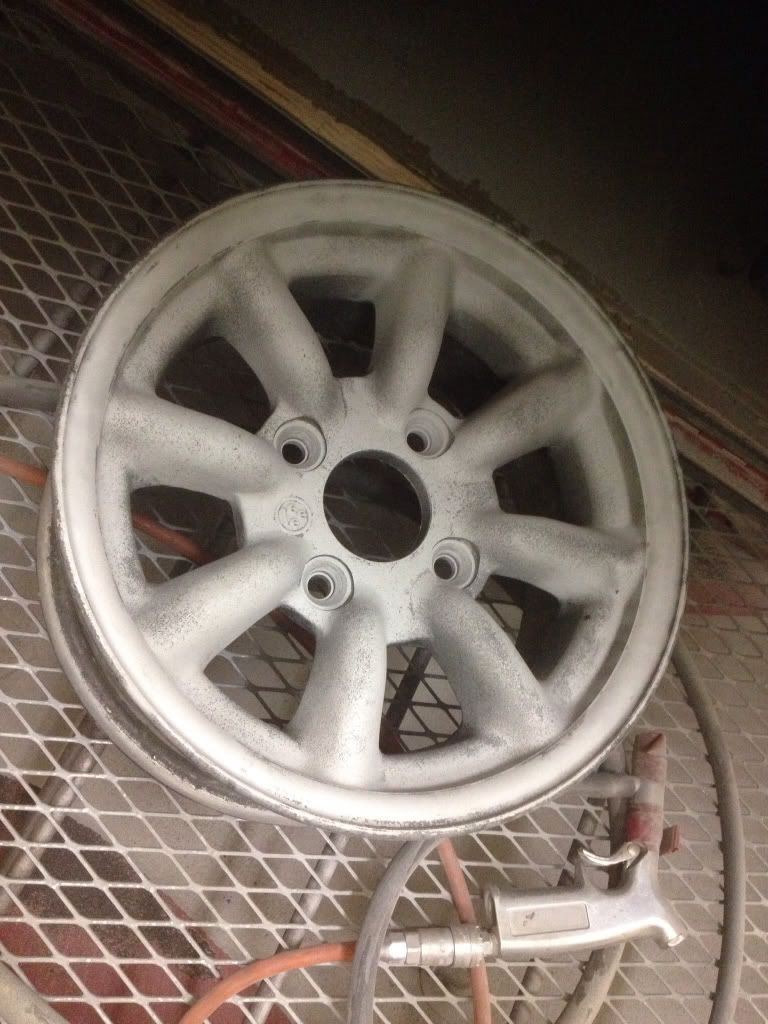 After I was done when all of the rims I went to the store and picked up some denatured alcohol, primer spray paint and matte black spray paint. I used a little dish soap and water to give the rims a quick wipe down top get all of the extra sand/anything else off of the rims. Then I used the alcohol and gave them another wipe down to make sure I got the best and cleanest rims to paint. After the wipe down i gave the rims an even coat of primer and let dry for 1.5 hrs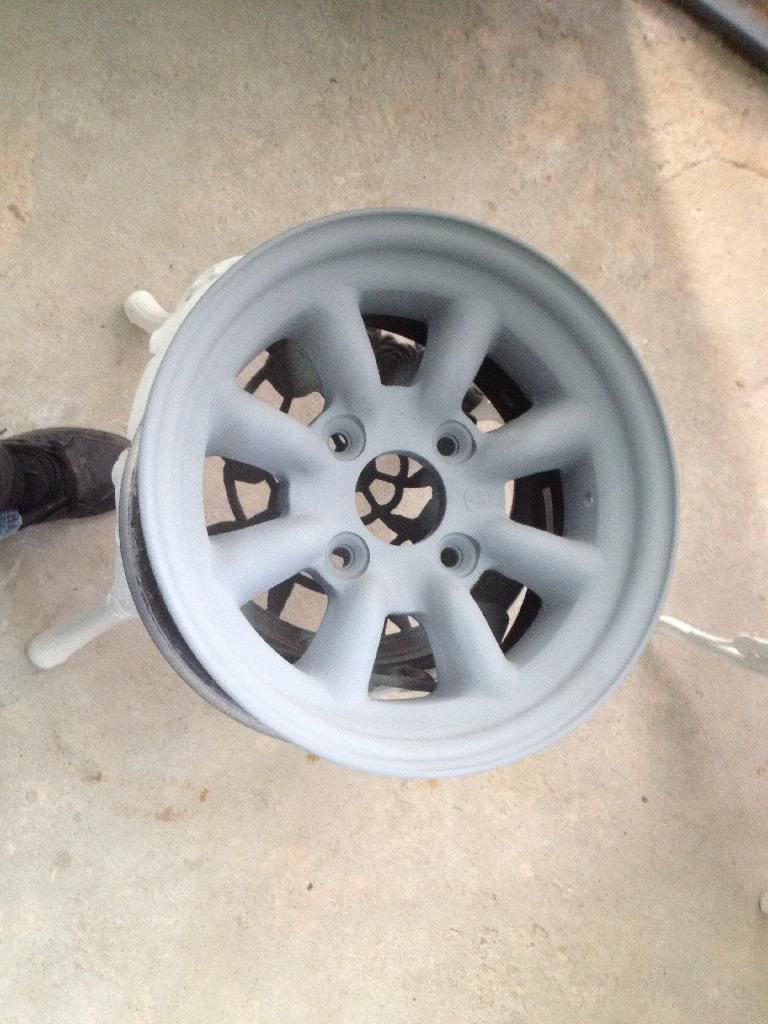 They looked pretty sexy already so I decided it was time for the black. I gave each rim a nice coat and let them dry for 30 min. after about 3 coats they were looking really good so I just lightly sprayed over the rims from about 3 feet away to try and give them the matte finish.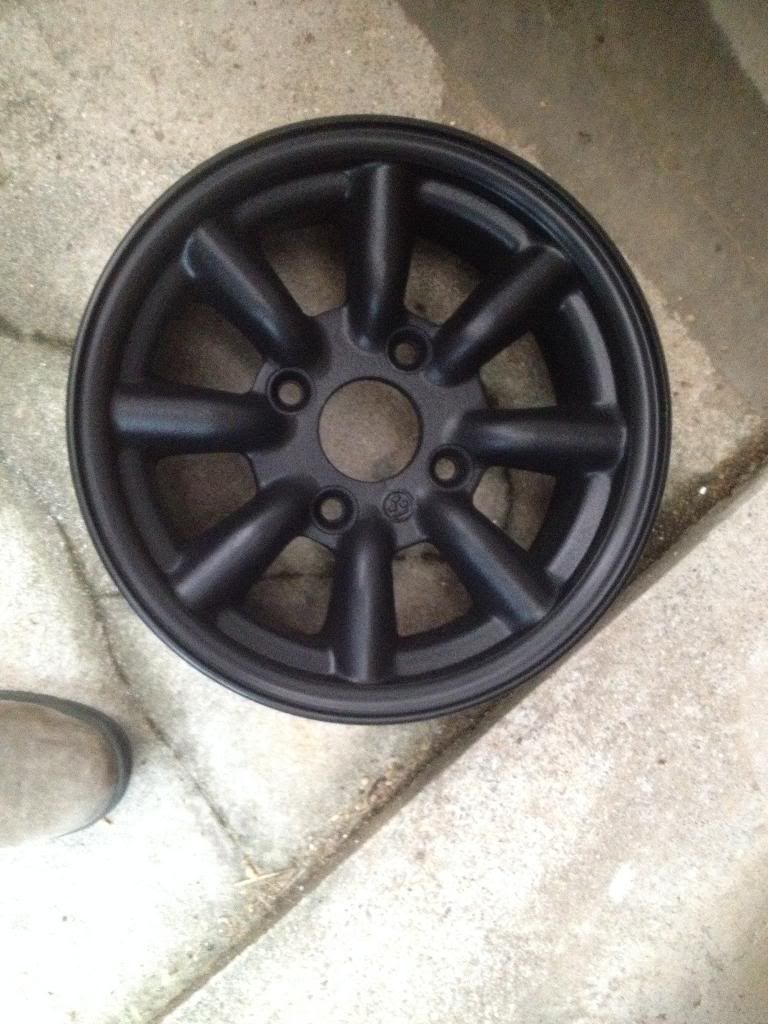 This was my first time ever doing anything like this and I think they came out pretty good. I am getting tires put on them on Saturday so I will make sure to take some pictured of them installed on the car.