Looking for a rear striker (ae hatchback) in good condition please. shipped to WA state.
[url][URL=http://s7.photobucket.com/user/tgastt/media/striker.jpg.html]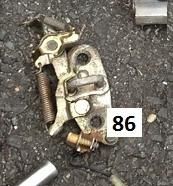 [/url][/url]
---
I have one Text me at 484.681.two six one nine
---
Still looking. Please send me a msg if you have one or you know someone that have the striker, thanks!
---
Bump, please reply if you have one for sale.
---
Club4AG Pro
Posts: 501
Joined: Thu Jan 10, 2013 10:35 pm
I believe I have one
Voici mon secret. Il est très simple: on ne voit bien qu'avec le cœur. L'essentiel est invisible pour les yeux.
---
---