I've been working with JE Piston now for about 3 months in developing a "new" piston for the 4AGE 16V. I sent them pistons, rods and this chamber casting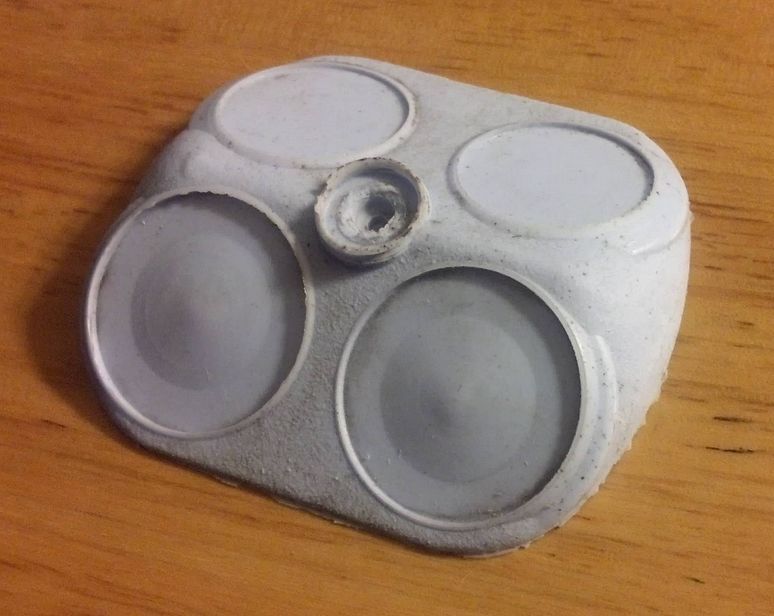 Why put new inside quote marks? Because the pistons crown isn't anything new... the "new" pistons crown design is actually rather olde... The crown of the new piston was derived from 13101-AE851.
So why a new piston?
Nearly every 4AGE piston out there has a significant dome because of 2 reasons....
1) Nearly every 4AGE piston is designed for O/S valves, either 1mm O/S or full on Atalntic... 2mm O/S. Accommodating O/S valves in your pistons lowers compression, and thus requires more crown to compensate.
2) This reason is far more subtle... the crown shape of the olde TRD piston extends to just past the valve reliefs, to a tapered edge that diverts/directs the "squish" up @ the spark plug. Because of this extended area, the crown can actually be LOWER.
Why is a lower crown better? Superior flame propagation.
So if the crown isn't new, then what is new?
The skirt...... JE Piston's Asymmetrical skirts
The original piston was designed with minimal skirt width... remember this had been designed as a high performance piston and low drag is a benefit. The problem with the 13101-AE851 wasn't the crown... but the VERY narrow skirt - about 41mm. That narrow works for a time, but it will not be long lived. The thrust side of the JE Asymmetrical is over 57mm providing a much more stable piston on the major thrust load side.
Availability:
cylinder bores - 81mm, 81.5mm, 82mm
wrist pins - 18mm, or 20mm
compression height - 30.5mm
crown volume - 2.5cc
Compression ratio range: 10.7 to 12.2*
10.7 - stock undecked block, stock head gasket, combustion chamber volume of 37cc
12.2 - decked block, stock head gasket, combustion chamber volume of 32.5cc
* 12.6 - zero deck, TRD .8mm gasket, combustion chamber volume of 32.5cc
Now.... the bad news... they aren't free
MSRP = $675.00 per set - this includes low tension rings. Options: Coated skirts + $70.00. Checking on crown coating costs at this time.
As always freight is extra.
The first set is tentatively sold at a partial discount.