You didn't break another T50 did you?
One of the most common short comings with the AE86... and in fact ANY rear wheel drive car utilizing any of Toyota's "A" engine series... is the original T50 - the gear spacing SUCKS, they are weak (arguable), and most are well worn out. Rebuilds are costly, parts not always easy to acquire, and when you are finished you still have a T50... weak, with poor gear spacing.
So how about an upgrade...
The LEEN adapter allows the user to adapt Toyota's J160 6 speed to bolt directly on to the T50 bellhousing.
This means for more than 99% of "A" engine powered cars this could be the last transmission you'll ever need. Why do I exclude 1%? Because less then 1% of ALL "A" engines have ever made enough torque... not horsepower mind you... but TORQUE to break the J160. The J160 is EASILY capable of supporting over 200#/ft of torque in a 2800# car! That is more than double the original 4AGE torque... in a car weighing 400#s more then a fully loaded AE86
Ok... so you want to know more.... Currently there are 3 options: 1) a minimal kit[€1292], 2) complete kit[€1815], 3) fully assembled including a USED J160 transmission - BOLT-IN READY[price dependent on transmission cost]
Pricing is in Euros... this is because the manufacturer is in Ireland. To find out how much it costs on any given day use a currency converter. Freight is additional.
Here is a view of 2 minimal kits (throwout bearing sleeve is optional)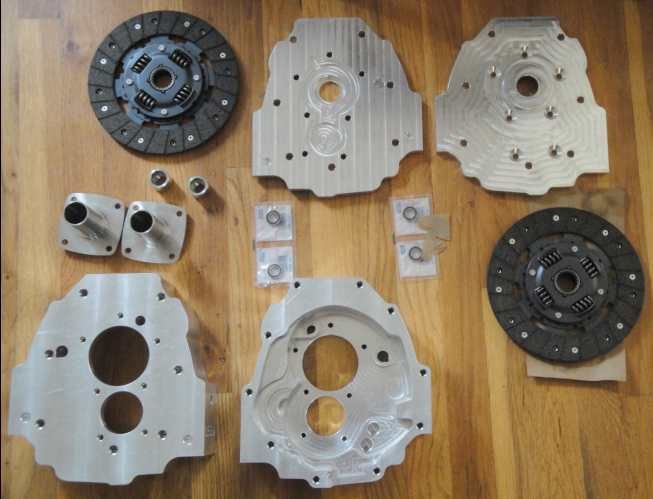 The minimal kit consists of: main adapter, seal plate, input shaft bearing extension, 2 bearings, and a properly splined clutch disc that fits inside a stock, or stock fitting replacement pressure plate, and flywheel.
The complete kit comes with everything from the minimal kit, a very NIFTY shifter replacement assembly*, the steel throwout bearing sleeve, as well as a crossmember.
And the finished assembly.... (thanks Tony
) note the shifter relocation
This is the unit I installed in my car........ note I retained the original shifter assembly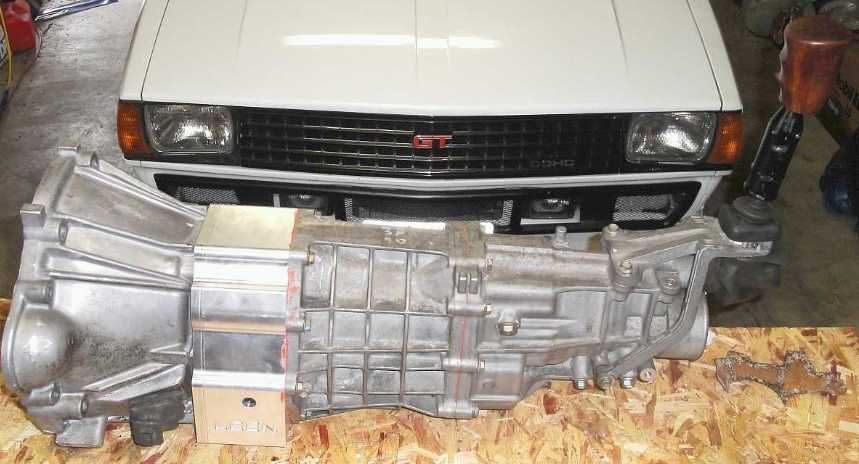 If you choose to just use the minimal kit you will need to do a bit of surgery on the tunnel, but it does fit with only minor cutting required... and the shifter is just about perfectly located once moved....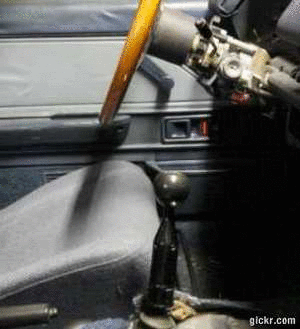 Want to read up on all of it... the original development... as well as continuing development (NOW available for the Nissan S15 version!!!)
http://gearboxconversion.com/
email your enquirers here -
USA@gearboxconversion.com