hey all,
just want to let you guys know that i have been working with a few friends to bring us a few parts for the ae86.
Through out this year, i will be developing and RnD a nice range of parts that we all could use. I am doing this as a side project as well as keeping my primary career job.
i have been developing and engineering toys and shoes for the skateboard industry for awhile now - so i am taking my development and RnD skills to create small items to help out the ae86 community. we all have great passions for things and no matter HOW many times i tried to ditch this car, i always come back because i love it that much.. happy motoring and i hope i can help everyone out this year.
I have met and dealt with many of you guys in the past, we all share the constant search for parts that make our cars better as well as keep its character. I have had nothing but great experiences with this community and hope to meet up and see you all your faces again soon.
i will also be offering all retail parts - ae86 ONLY! pretty much everything you can get except for rare JDM stuff. But i will be focusing on developing new product for all of us. so if you need something - please don hesitate to ask!
ANYHOW -been working on a small accessory that i thought would be good for our old cars. modern cars are using the hood dampers to keep their hoods up without the use of the prop rods.
as we all know the ae86 prop rods always are:
1. unstable
2. always missing the rubber grommets
3. breaking the retaining clips ect..
4. looks ugly
5. in the way of working on your car
so i wanted to get this product out to the ae86 guys. i have these on my roadster as well and it just makes everything so much easier, cleaner, compact and it just looks better.
these dampers are 95 shipped or 90 picked up.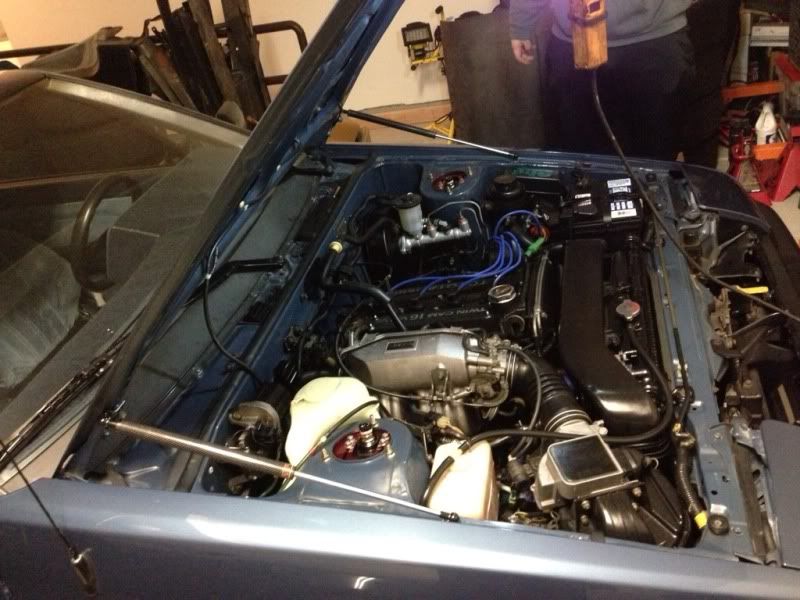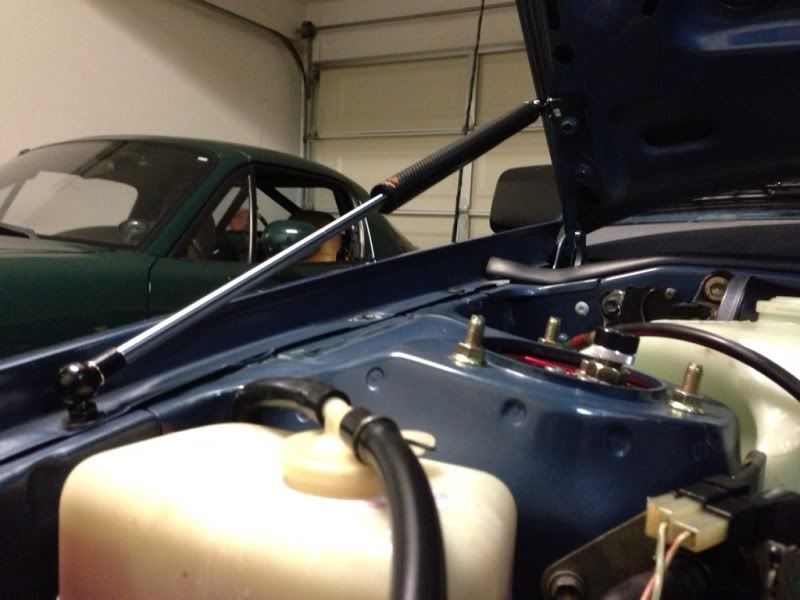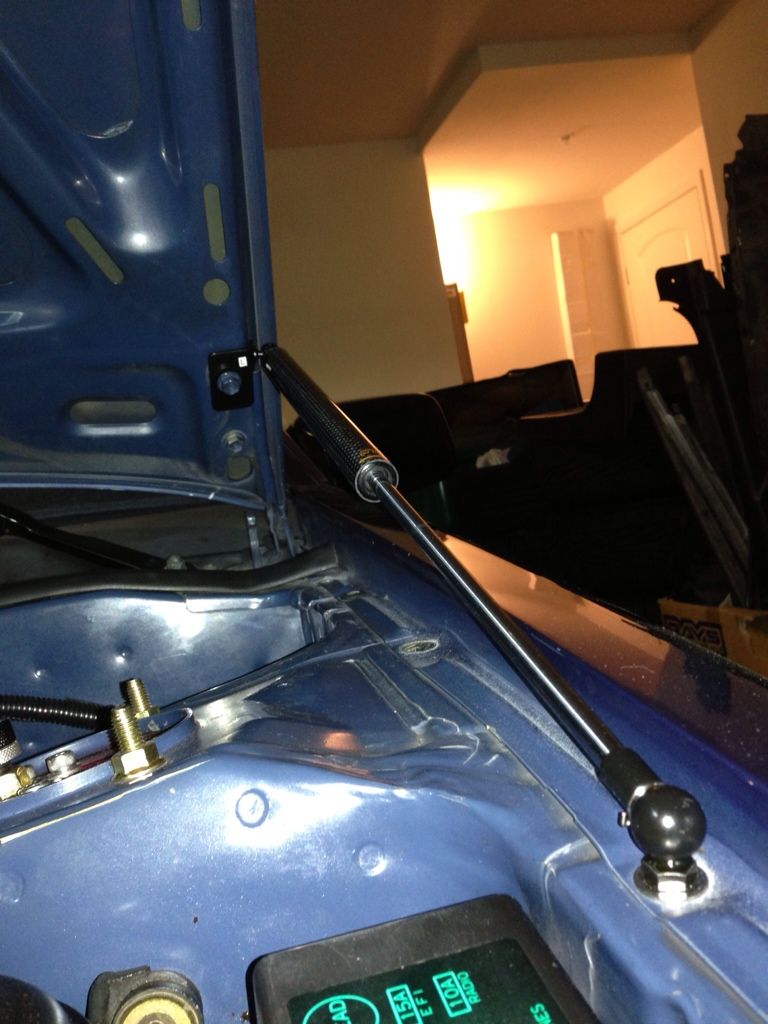 install is very simple:
1. remove the 2 fender bolts on each side - ( closest from windshield ) and replace with supplied flat allen heads in the kit.
2. replace the 3rd fender bolt with the supplier ball bolt for the hood damper
3. remove the 12mm hinge bolt for the hood and attached the damper bracket and screw that on.
4. close and open your hood a few times to break in the damper - this will help smooth out and lubricate the inside parts of the damper.
please contact me if any questions - PM me - or email me
rndoffice86@gmail.com
currently selling my 1st batch.
2nd batch will be arriving first week of February
PS: please stay tuned as I am working on quite a few VERY exciting projects for our cars. I hope to release more info soon once i receive my first round samples!
thanks all,
Ronny