EVERYTHING needs to go. EVERYTHING is OR BEST OFFER. NO matter, lowball, worst I can say is no and give you a counter offer.
Need to recoup a bit of the money I spent on buying a TE72 coupe and another AE86 in order to buy a nice family car. If I can recoup 75% of what I spent by the end of April, the wife OK'd I could keep all 3 ladies (my SR86, AE86 and TE72).
I will add pics as I keep on adding crap and upon request.
SHIPPING & HANDLING:
I can ship via UPS, Freight or USPS. Buyer is responsible for paying these fees.
AE86 Specific
4AGE Oil Pan with oil cooler banjo fitting.
Great condition, no dents. 2 available.
$40 each OBO
4AGEZ connecting rods.
All 4.
$60 OBO
Bluetop Head.
Missing 2 intake cam caps. No dizzy or cams included.
More than $30 bucks (that's what it is worth in aluminum)
4AGE Crank from a bluetop.
Main caps and bolts included.
$20
AE86 seatbelts
. Front set.
$50 OBO
AE86 Headliner.
Gray. Clean, coming out of my SR86.
$50 OBO
***AE86 GT-S Seats (Black).

7/10 condition.

Small

fabric tears but nothing major.
GONE!
GC8 Impreza drivers seat.
Black cloth with blue stitching. 10/10 condition. Fits in AE86 without mods, a bit tall for people over 5'10. If you are short, this is for you.
PENDING
AE86 SR5 rear seats.
9/10, black, very small rip, a bit sun faded.
$70 OBO
AE86 door panels.
8/10, black & grey.
$75 ea, $130 for both OBO
AE86 rear hatch.
Painted red. Coming out of my SR86, going CF eventually. Working struts & clean window. Defogger still works
$100 OBO
AE86 doors.
L/R side available. Both 9/10 condition.Glass and all rods included. No door handles included. Coming out of the SR86, going CF eventually.
$60 ea OBO
USDM AE86 Kouki bumper and molding set. I could part it out if needed. I have the following available:
-Front bumper plastics
-Front Bumper kouki grill (x2)
-Front bumper turn signals (no cracks)
-Rear bumper plastics
-Front and rear metal reinforcement
*Selling because I am installing J-Blood kit
All plastics in EXCELLENT condition. Tell me what you need and
MAKE ME OFFERS
*Lovely panda, isn't it?
4AC complete head.
Everything in it including cam and dizzy.
$50 OBO
4AC Complete motor.
Motor runs good. 240K~ish miles on it but it's still good with lots of new parts (all peripherals included such as starter, alternator, etc). Vac-deleted fully rebuilt OEM carb included.
$180 OBO
T50 Transmission.
Needs output shaft seal replaced (included). No grinding or anything wrong with it. Includes clutch assy.
$280 OBO
4AC valve cover.
2 available. Super clean.
$15 each OBO
4A Clutch Assembly
. Was on another tranns in Ric's car. 4AC flywheel included.
$35 OBO
4AC vacuum octopus ****.
Full box of it.
FREE
4AC carb heat shield.
2 or 3 available.
$5 OBO
4AC intake manifold.
2 Available.
$10 OBO
S13 suspension sold!

Appliance Mesh Wheels on BRAND NEW Federals 195/50/14.
14x 7 +0 offset. Wheels were professionally refinished and it includes the caps as well. Brand new tires. Will include 1.5 pitch special lug nuts.
$900 Shipped!
Extra pic: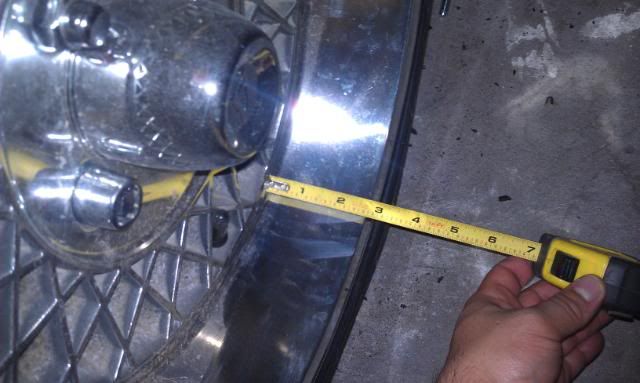 Original JDM Option and Best Motoring Videos:
5+ VHS videos, about 18+ DVD's. Will get the titles later.
$90 for the whole lot... OBO
BNIB Blitz BLM Temp Gauge (mech) 52mm.
$120 OBO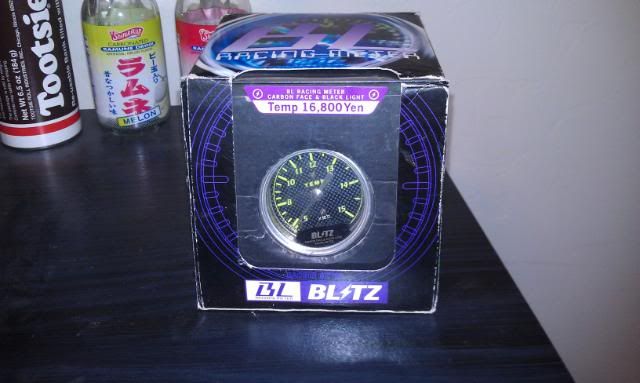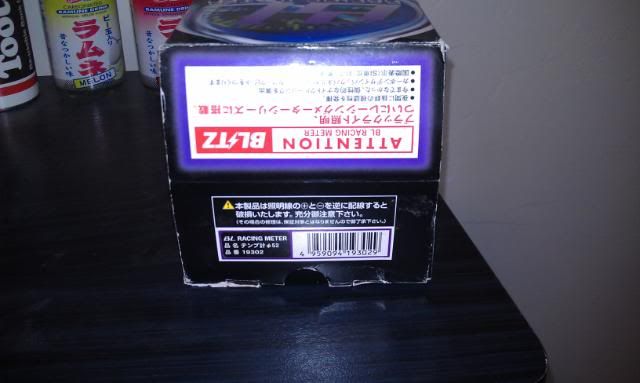 Used Blitz FATT DCII Turbo Timer with universal plug and all harnesses
$120 OBO
Aeromotive electronic fuel pump controller.
This is the first version of their Billet Fuel Pump Controller and basically does the SAME thing, the only thing that changed was the presentation. For more info about what this device does, please go to:
http://aeromotiveinc.com/products-page/accessories-electronics/16306-billet-fuel-pump-speed-controller/
. This is overkill for what I will be installing on this red beauty, so I don't need it. Works perfectly.
$80 OBO
TE72 SR5 OEM Front bumper with Chrome molding.
As the items description says. Slight crack on the right corner, not visible. Turn signals are NOT cracked, just dirty. Price includes lights, plastic, hardware, chrome molding. Retainer bar not included.
$90 OBO
More things and pics to follow...
Please email me at jmax.garage AT g m a i l DOT c0m for a faster response
Thank you.