Hi, I am selling these seats for a good friend of mine.
Pair of used super rare TRD Sports reclineable seats. They look exactly like the seats in my car (pic of my seats below for reference only).
Part # TRD 71100-SP020
He's had these for a few years. They are not perfect, but, nevertheless, they are still in good condition. He purchased them from Yahoo Japan Auction via Wheel Choice for close to $2K. A recent used pair from Yahoo Japan Auction went for 138,000 Yen. That is approximately $2K with shipping to the USA.
Asking price: SOLD
Comes with TRD sliders but no AE86 brackets. You can still buy them new or modify your oem ones to make it fit.
These seats are super rare and will go fast!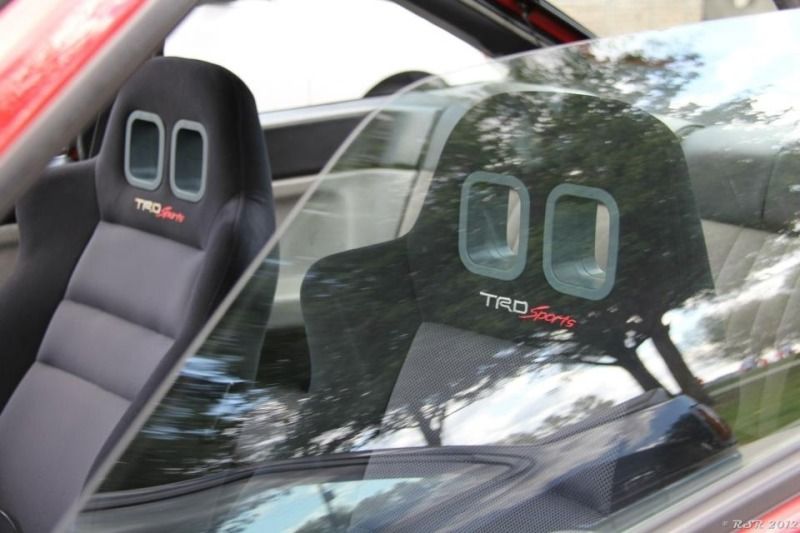 TRD Japan Catalog Info:
http://www.trdparts.jp/parts_seat.html