I have 2 sets. $135 each. PM me or post up here where I can contact you.
---
Should have posted sooner.. I bought 2 sets. One for me and another for my brother... Good luck free bump
---
Posts: 5
Joined: Wed Apr 24, 2013 1:23 am
location? text me for a faster response. 8186338115
---
Sorry, located in So Cal orange county
---
Club4AG Expert
Posts: 316
Joined: Thu Jan 10, 2013 11:05 am
Location: orange county - irvine
Contact:
good stuff here guys... theses are just great - light and strong...
Rays - Project Mu - TE37 club
BLUE MOON / CUSCO
AE86fightclub.com
PM me for Contact
---
Willing to ship?
- Dino
Do you wanna ball or not?
http://instagram.com/skizzup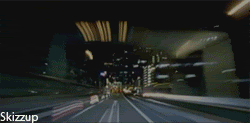 ---
Club4AG Regular
Posts: 18
Joined: Fri Jan 11, 2013 10:20 pm
Location: Dallas, Tx
---
---