Hey everyone, looks like my last post got deleted. I made some updates to the post & it's a lot more organized, also added some photos finally.
If anyone is interested in the items send me an email at
povertymbl@gmail.com
& I can provide any additional info.
***ALL PRICES ARE NEGOTIABLE & I WILL SHIP AT BUYERS EXPENSE******
Anyways, here's the new listing:
AE86 Items for sale, all parts are off a 1986 GT-S unless noted.
I want to sell all of this stuff ASAP! I'll keep updates on what has been sold. Thanks for your interest.
Rear sway bar - $35
intermediate shaft & u joint : $35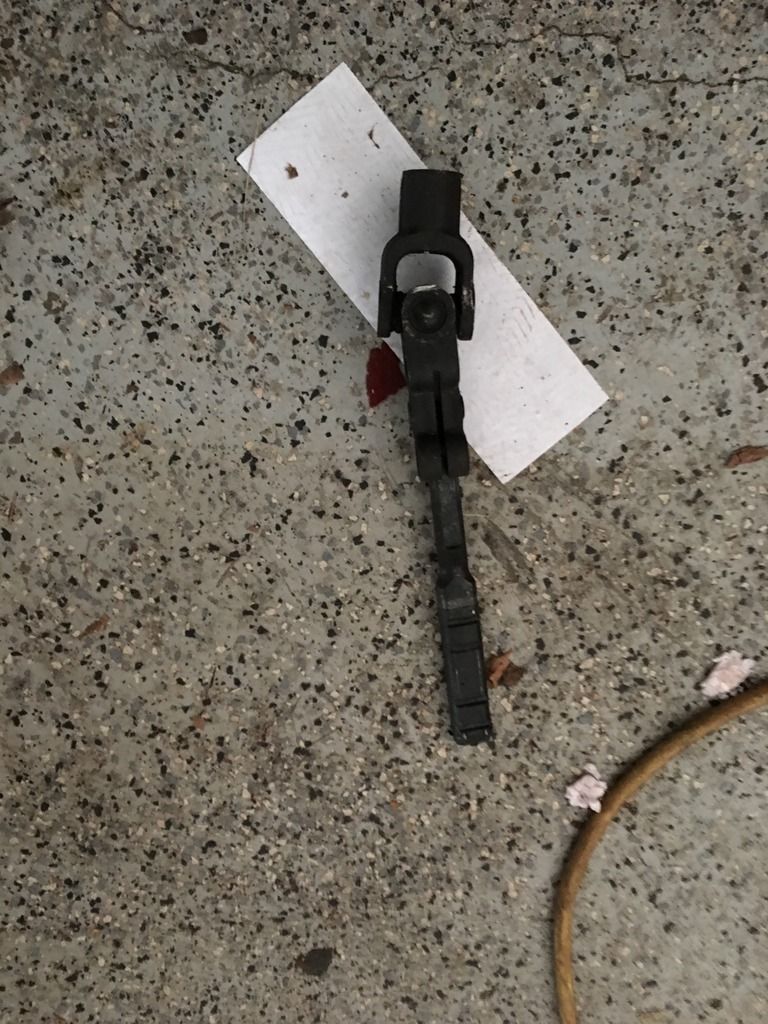 SOLD
power steering rack with inner & outer tie-rod -
SOLD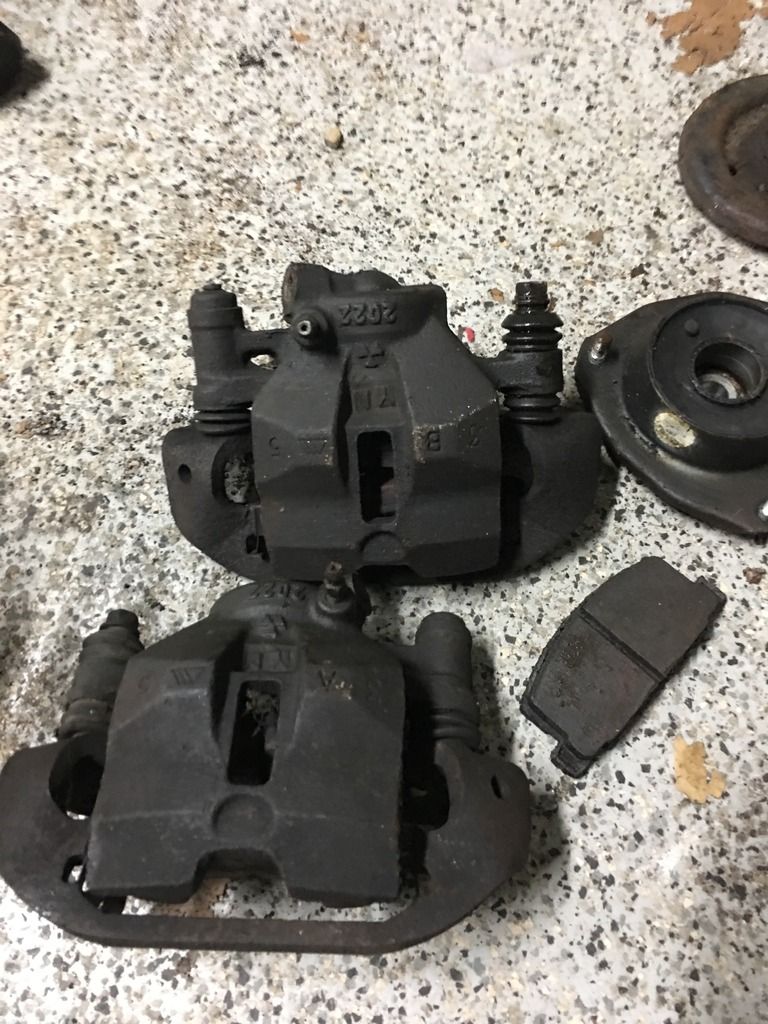 "TRD" Springs, received these from the previous owner of my car, never used. Springs are for the rear, claimed to be TRD but I do not know. $100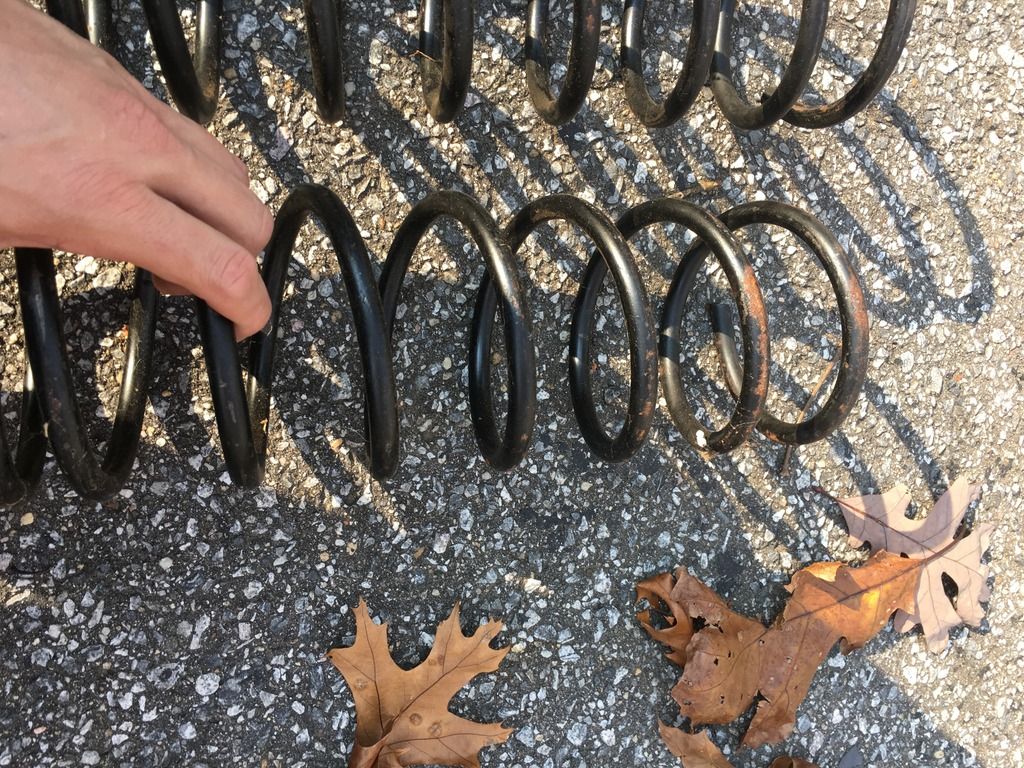 SR-5 Toyota steering wheel $45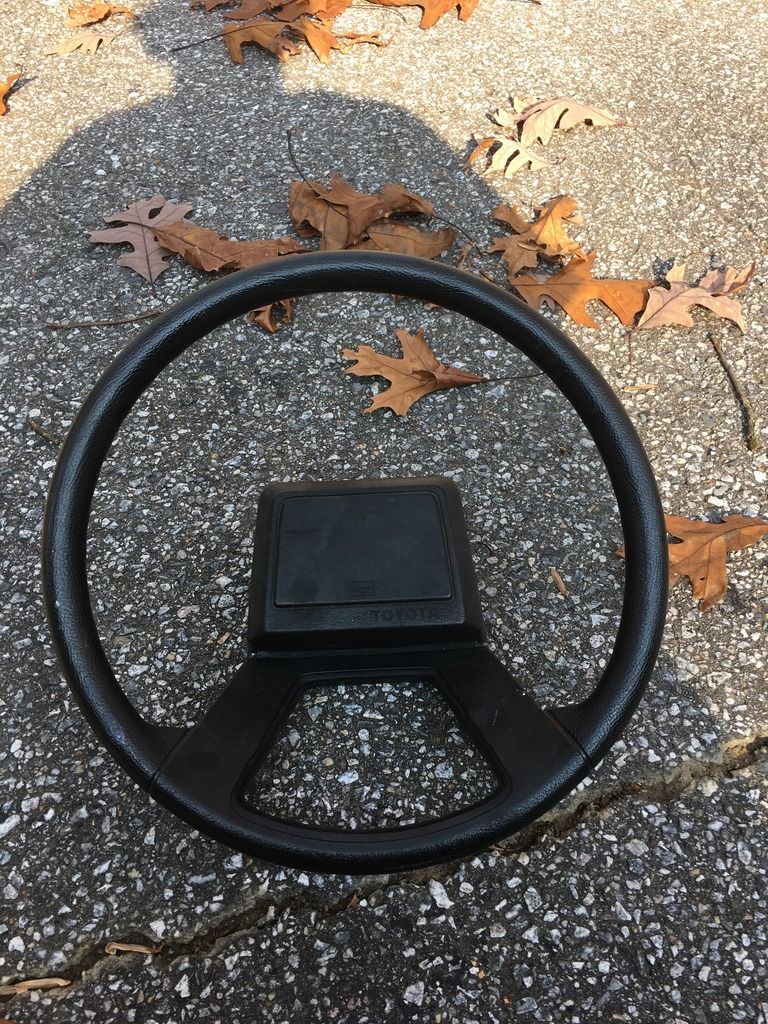 Stock rear springs - $35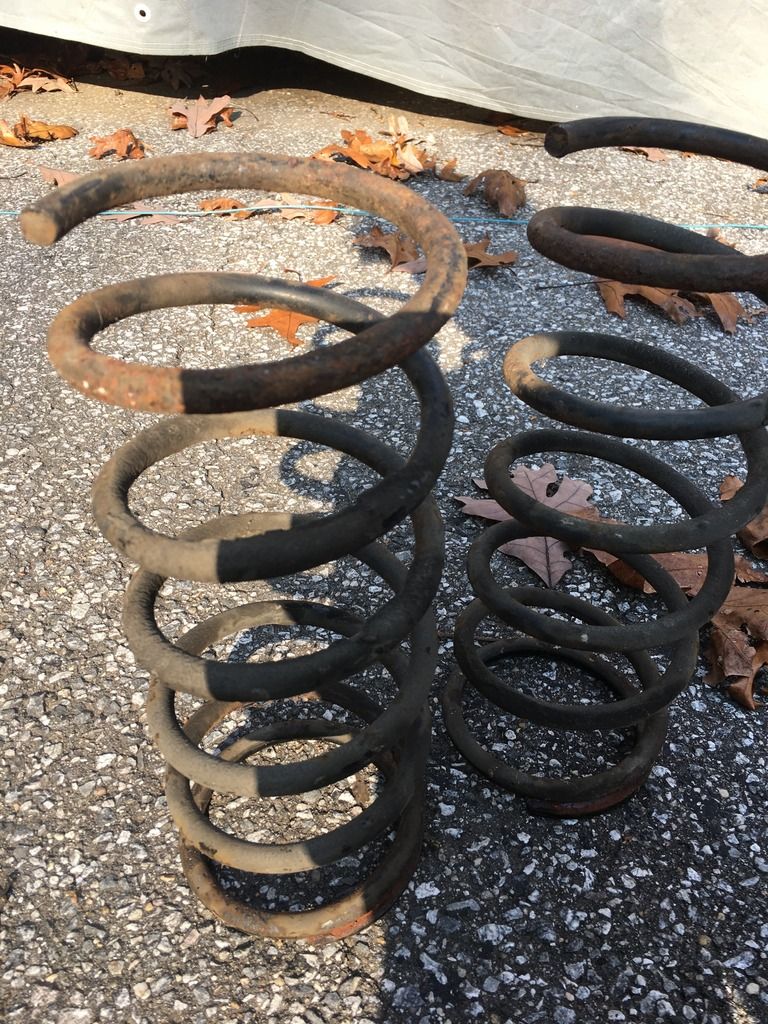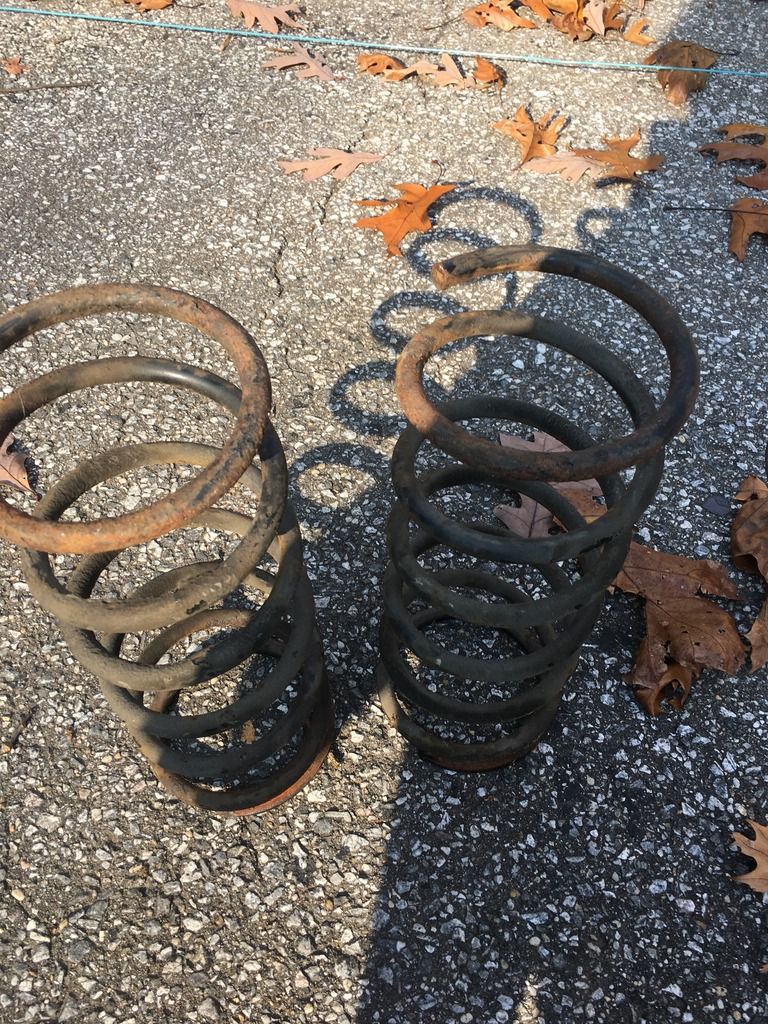 blue aftermarket (brand unknown) front sway-bar: very strong but heavy front sway bar $125
front strut tower support bar: ( bought this off eBay and never used it, not sure if its missing parts) $15 **SOLD**
Ground control coil-over kit installed on front struts - $400 ( these are part of the techno toy tuning budget handling package). I'd sell the whole set (lowering springs for rear & adjustable struts, along with these coil-overs installed to stock spindles & Roll center adjusters for $750).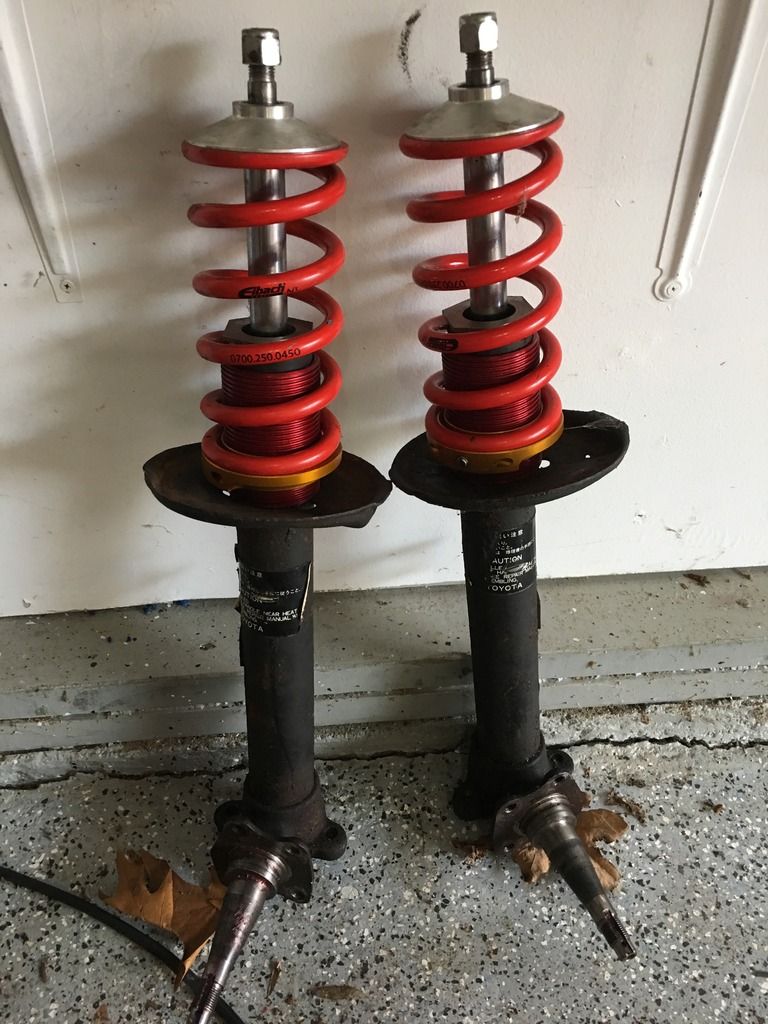 rear brakes ( no e-brake cables) - $75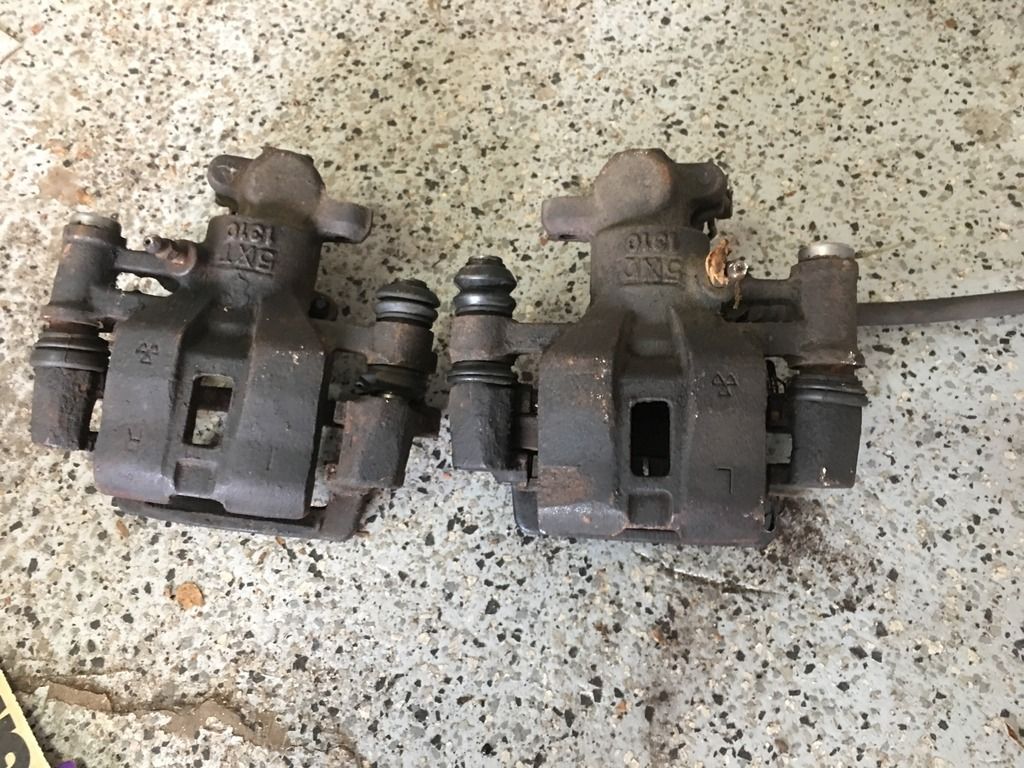 rear brake rotors (fairly rusty but not too thin) - $15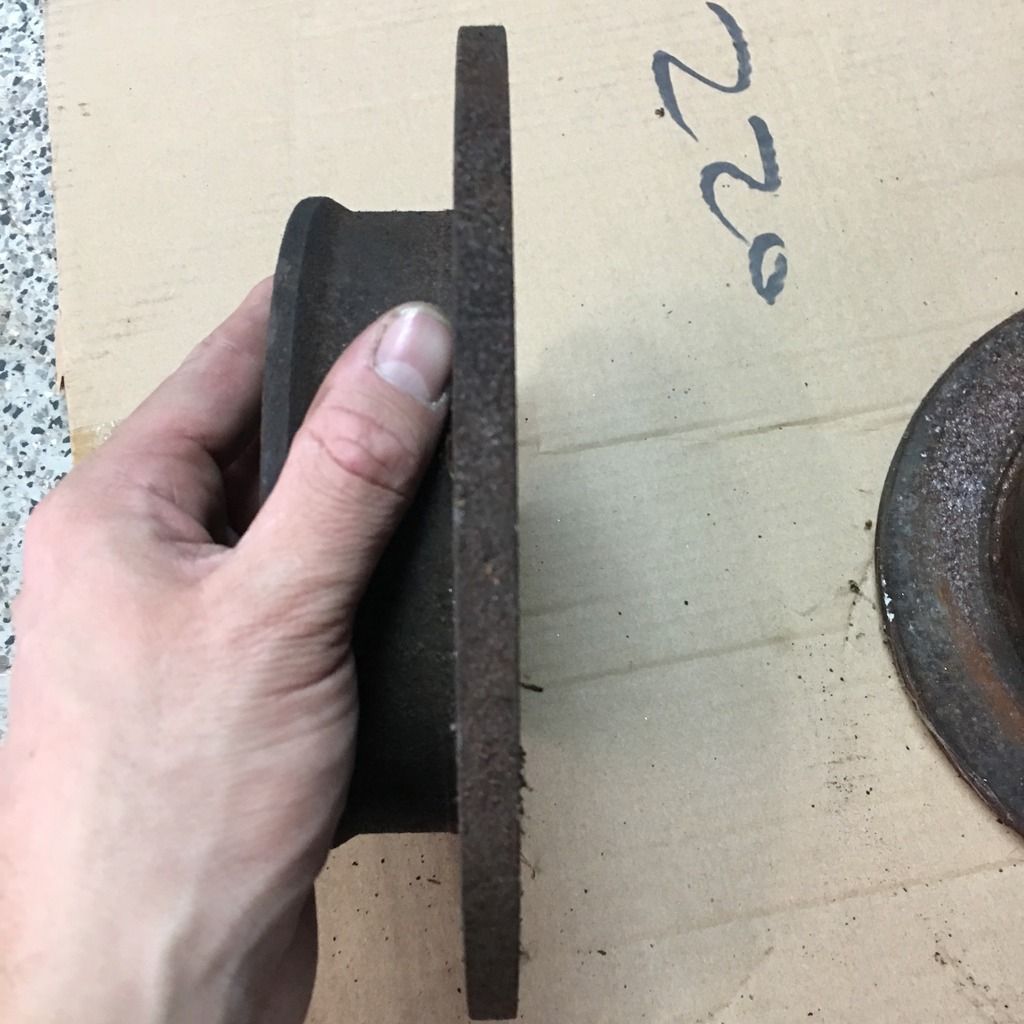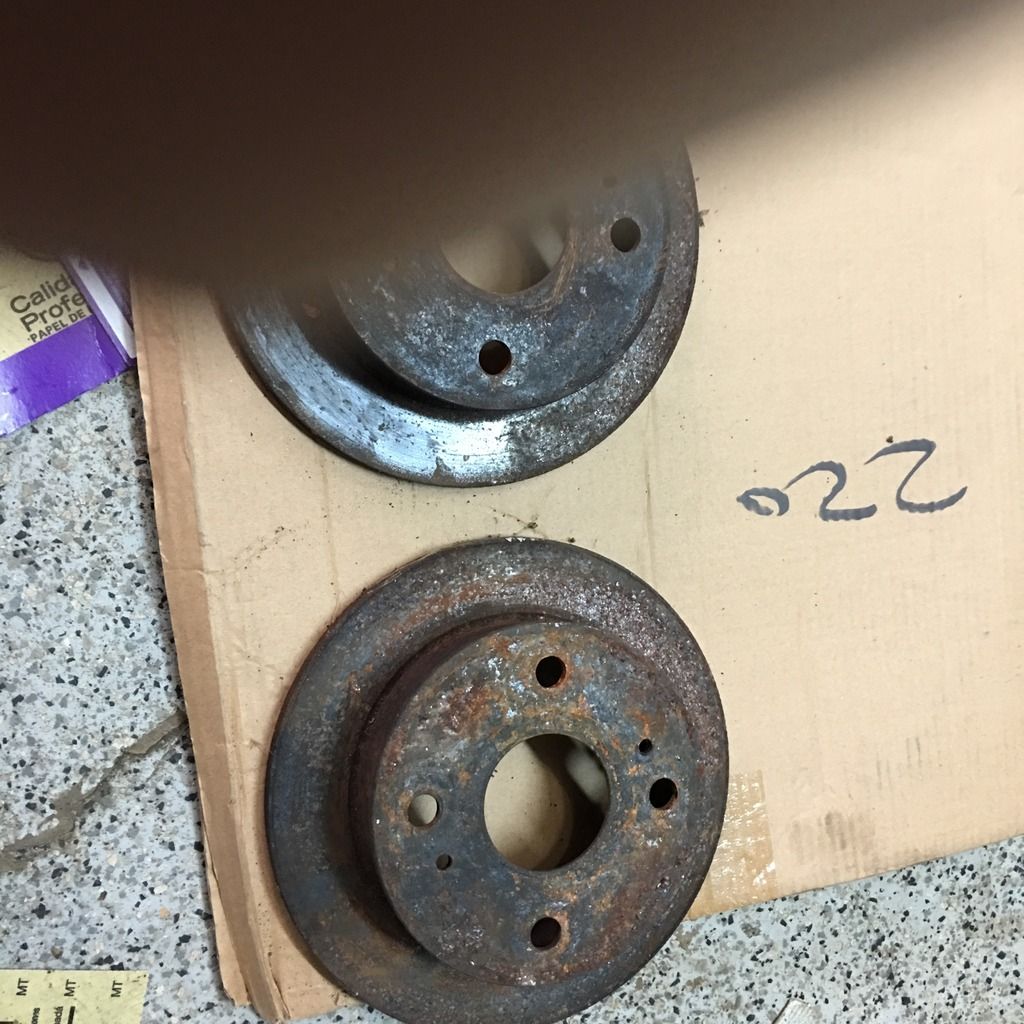 front struts ( these struts were on my car when the previous owner was running some huge rims, the rim ate into one of the strut casings) The springs are cut pretty bad but can be included as well. Also have camber plates for the accompanying strut. - $125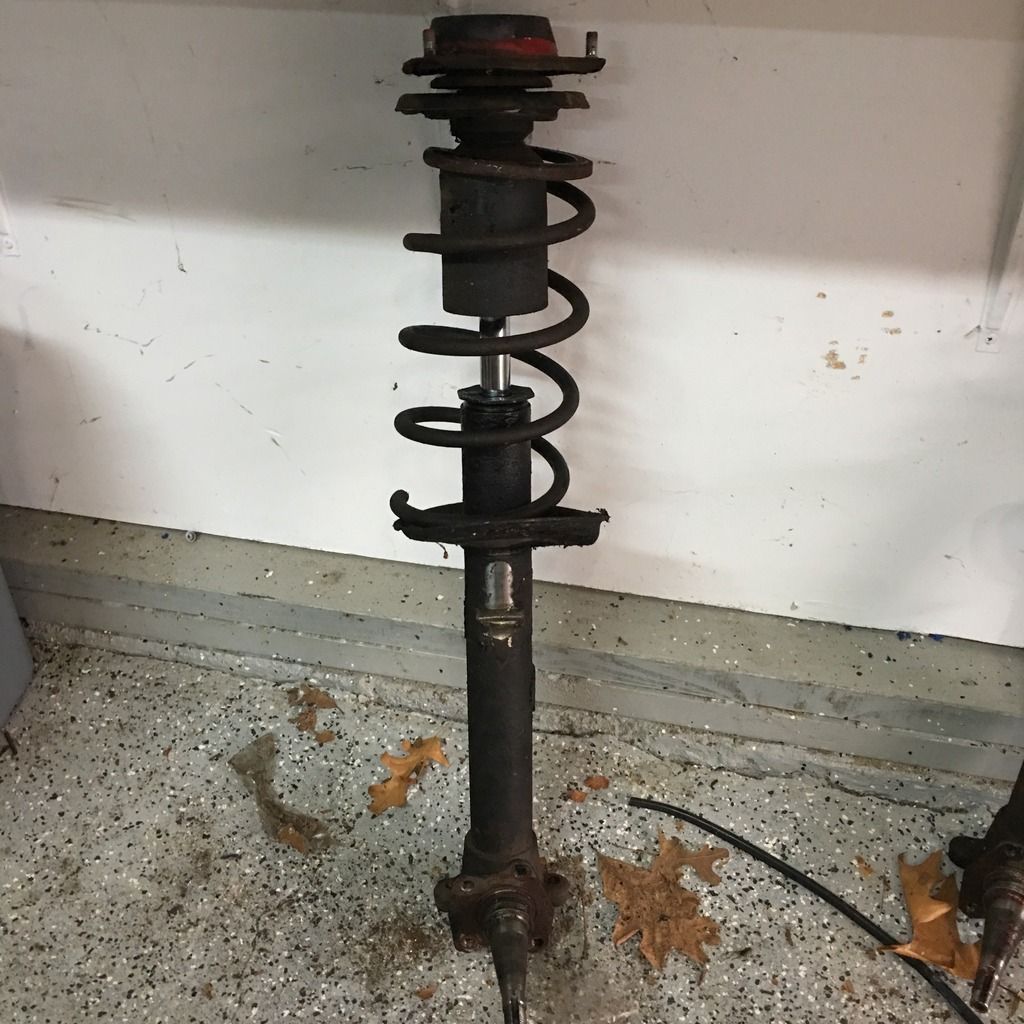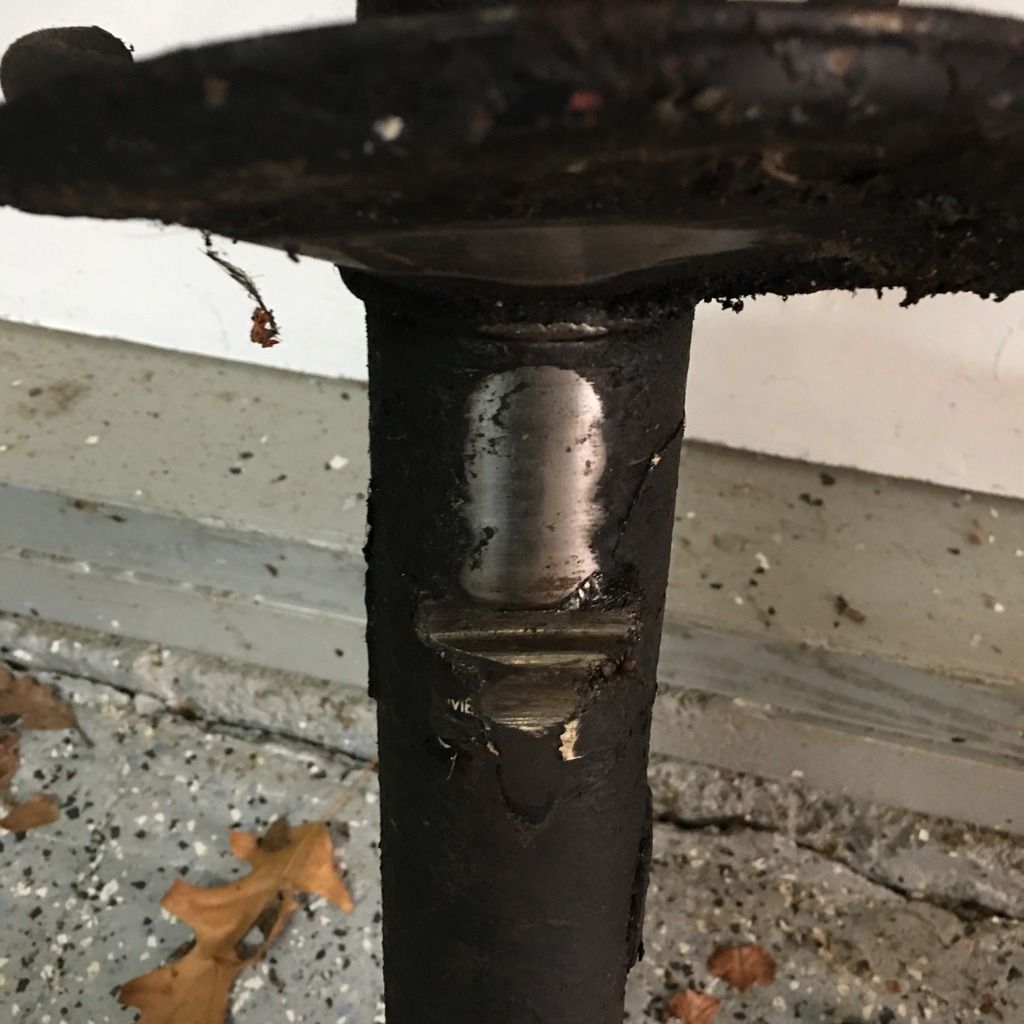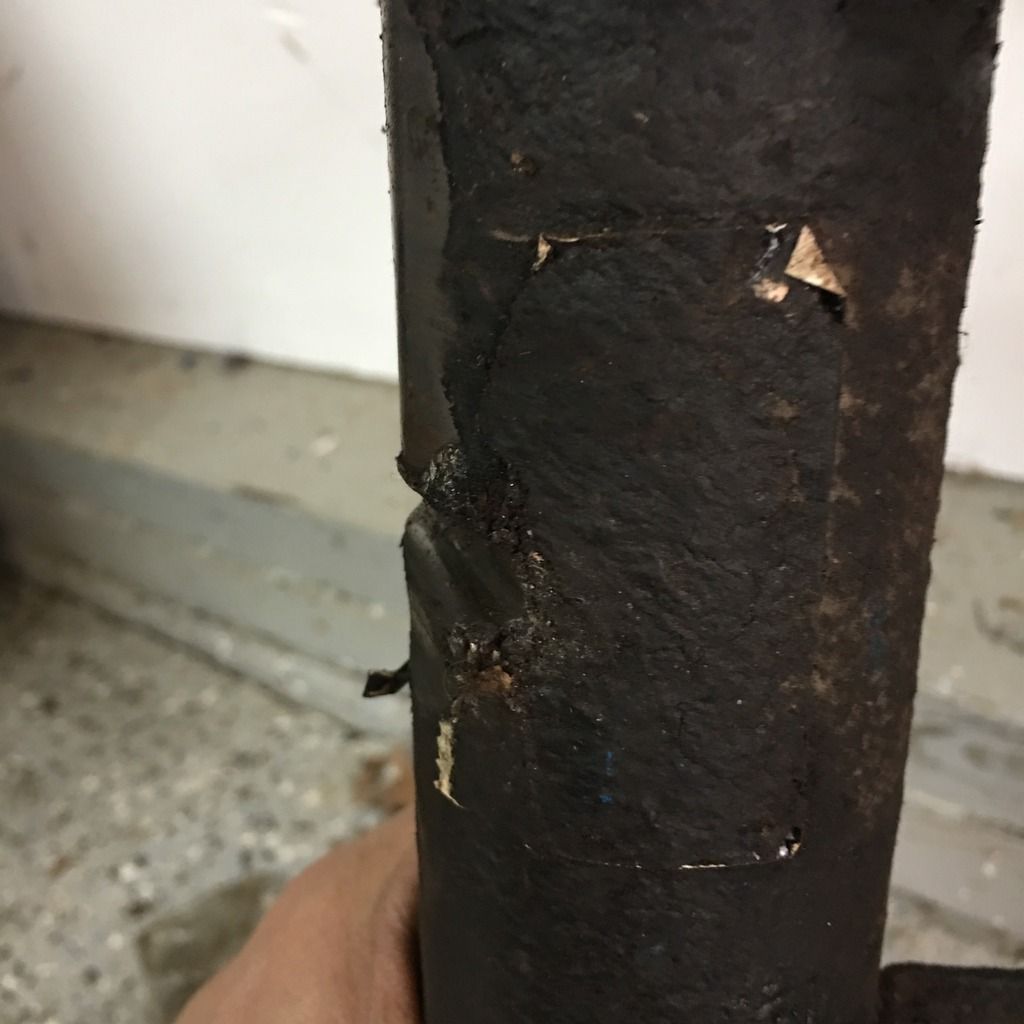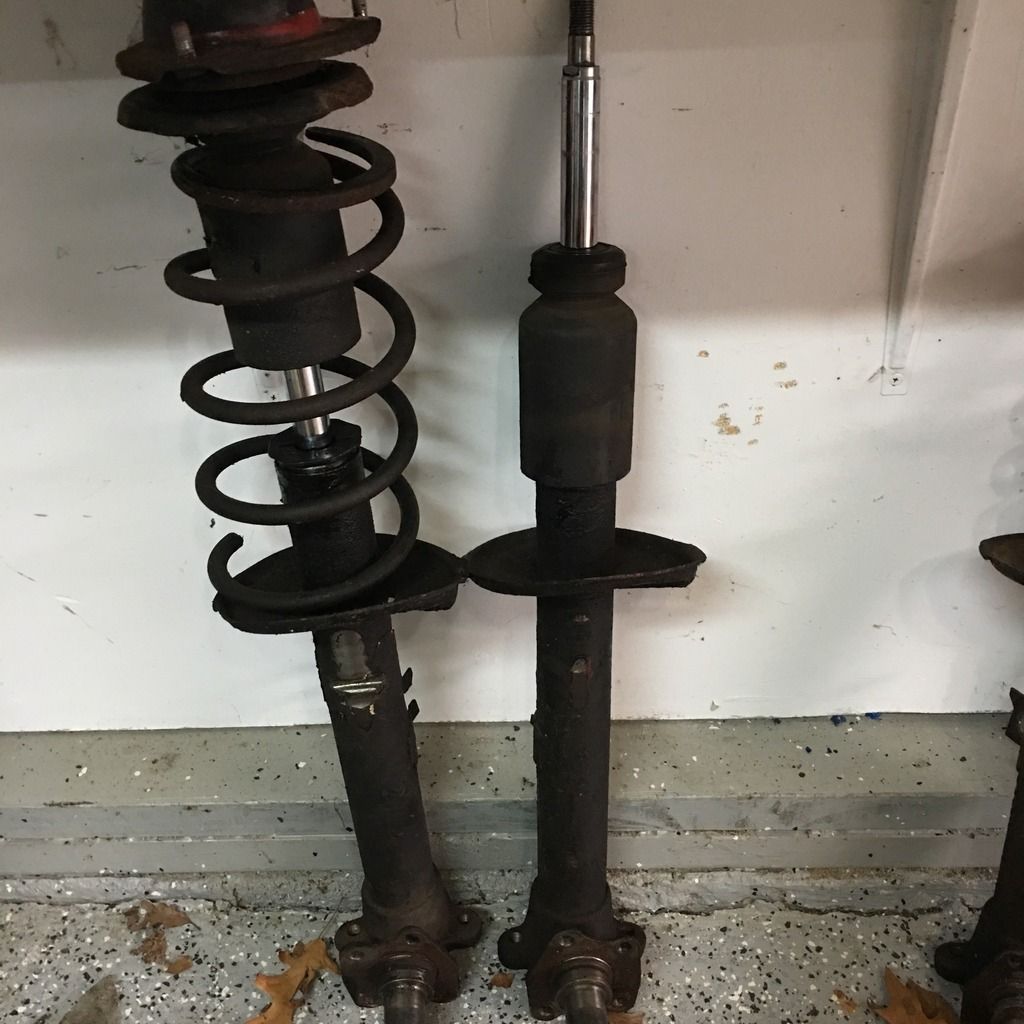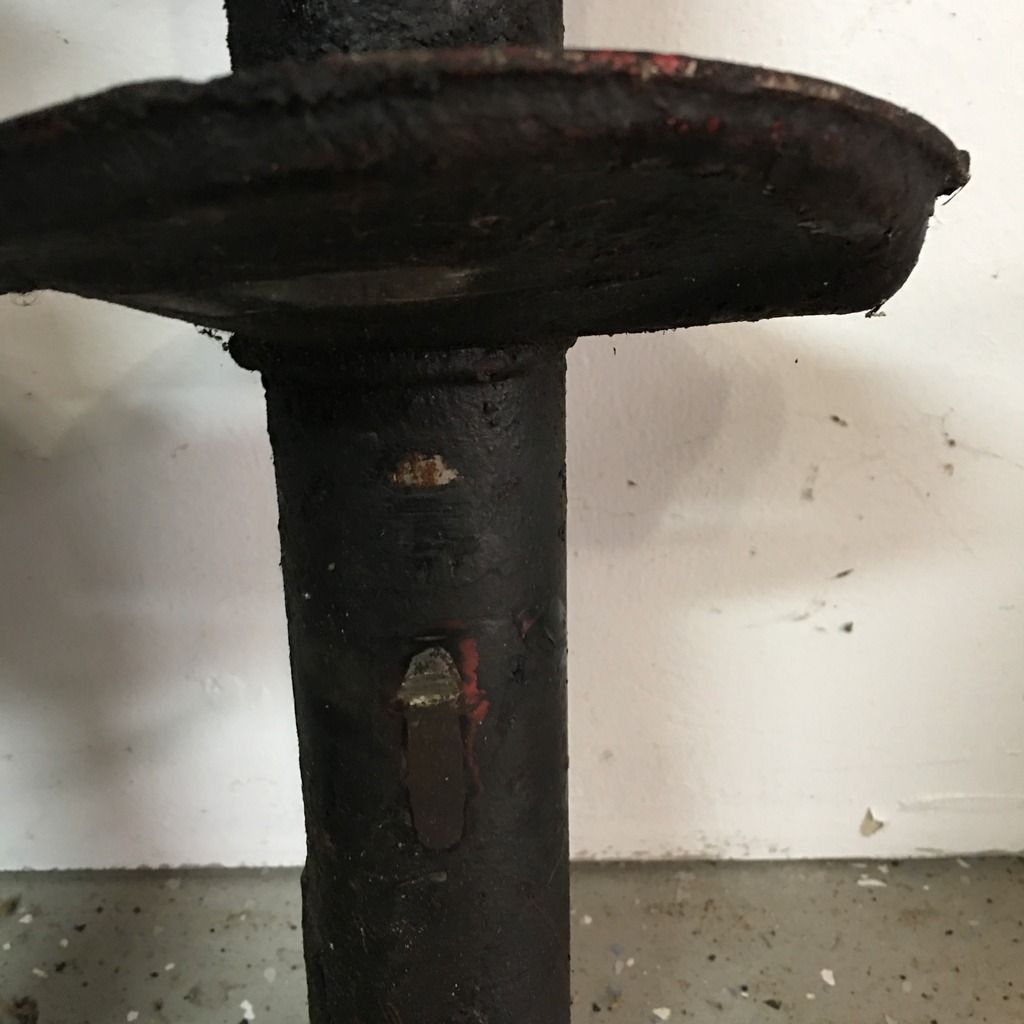 Adjustable rear struts & lowering springs - $300. These have never been used & also came from the T3 budget handling package. Would sell the rear struts only for $175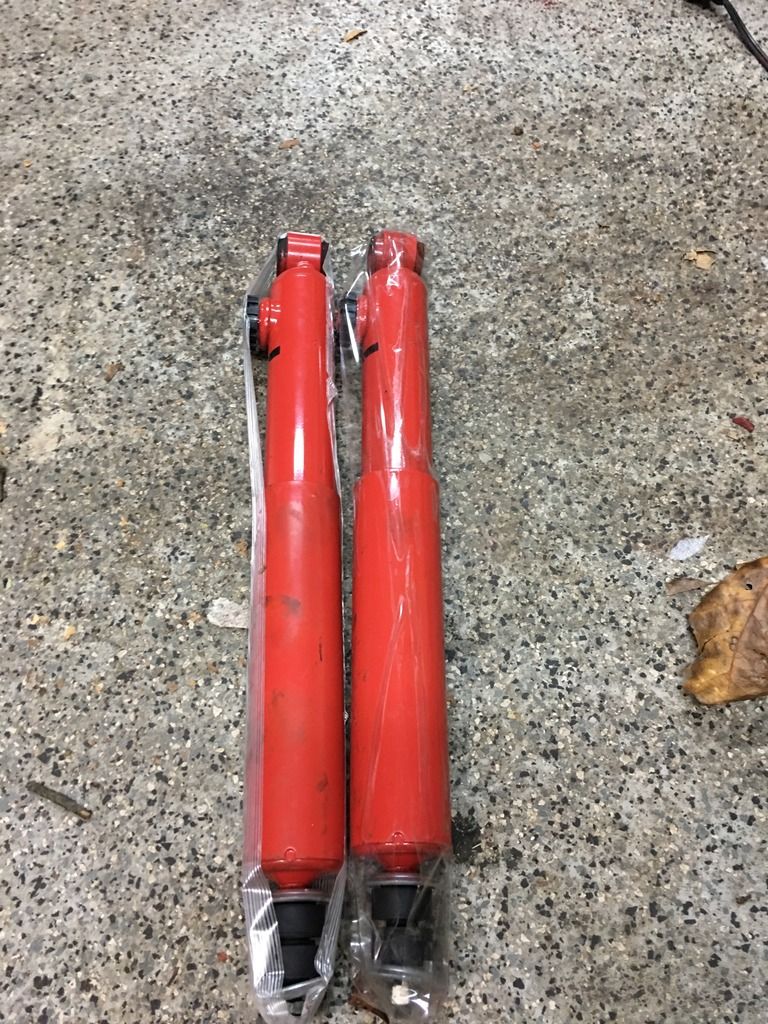 Open diff - $45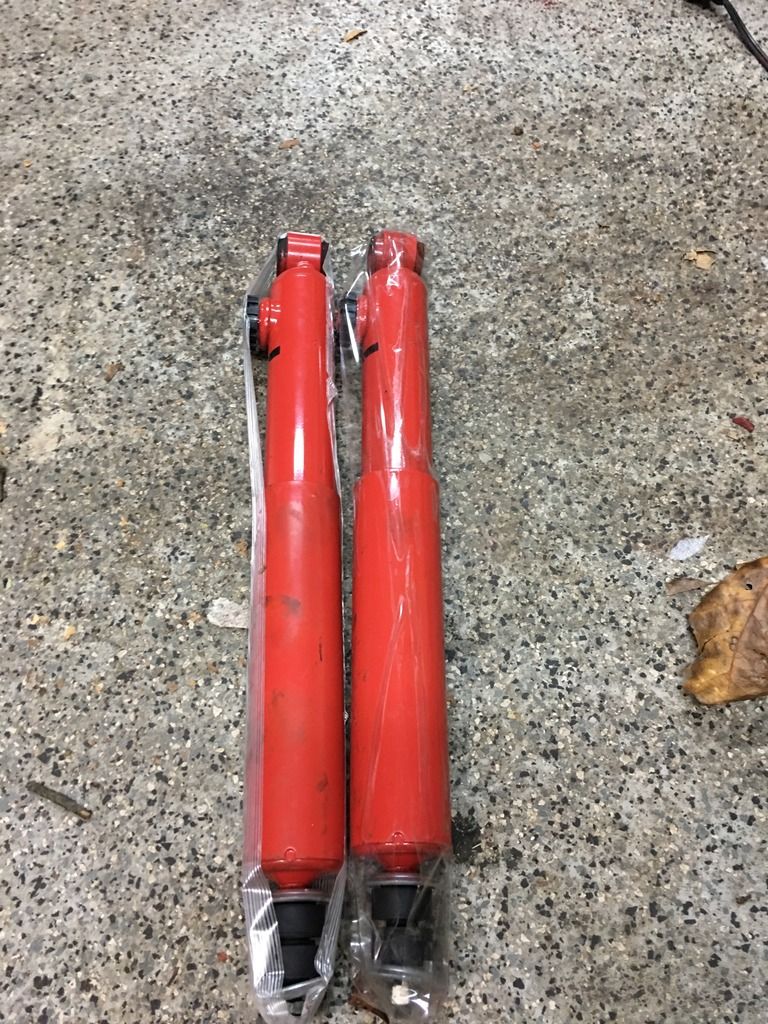 front drivers side brake - $25
SOLD kouki fender trim ( not in great shape rusted on inside but still works ) SOLD
2x sets of rear struts $30 each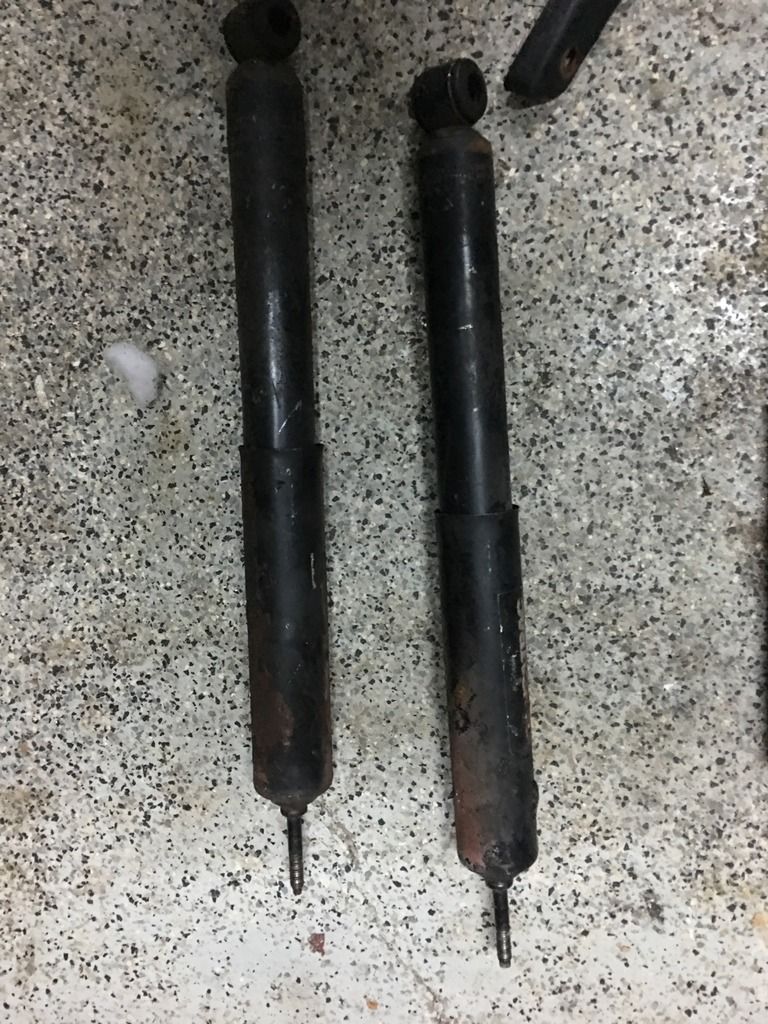 pan-hard lateral bar - $30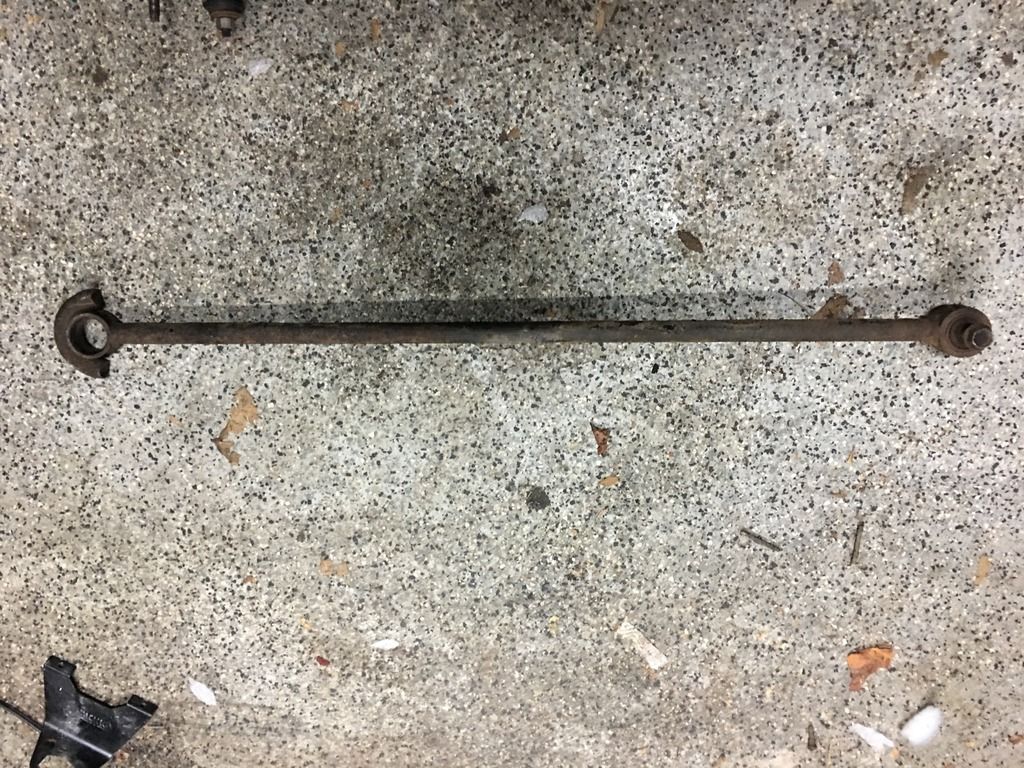 seat-belt that has been un-raveled- it was working but I tried to tighten it and now its pretty much worthless, maybe someone needs parts from it though? $5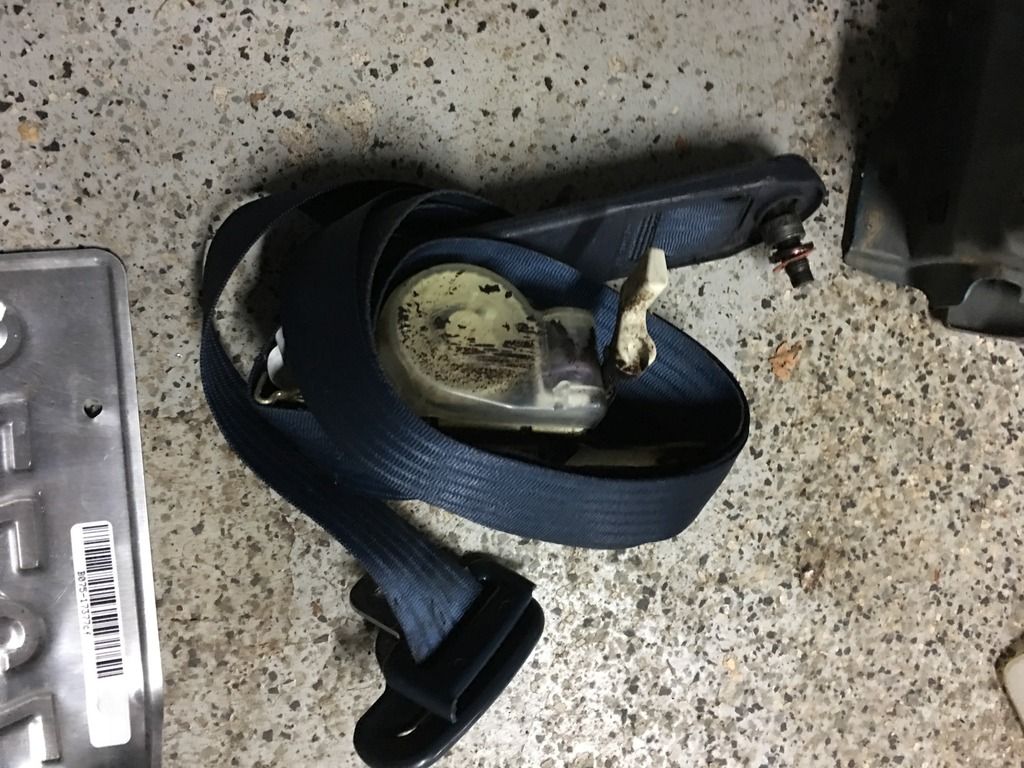 Fan shroud - 40
clutch fan - $60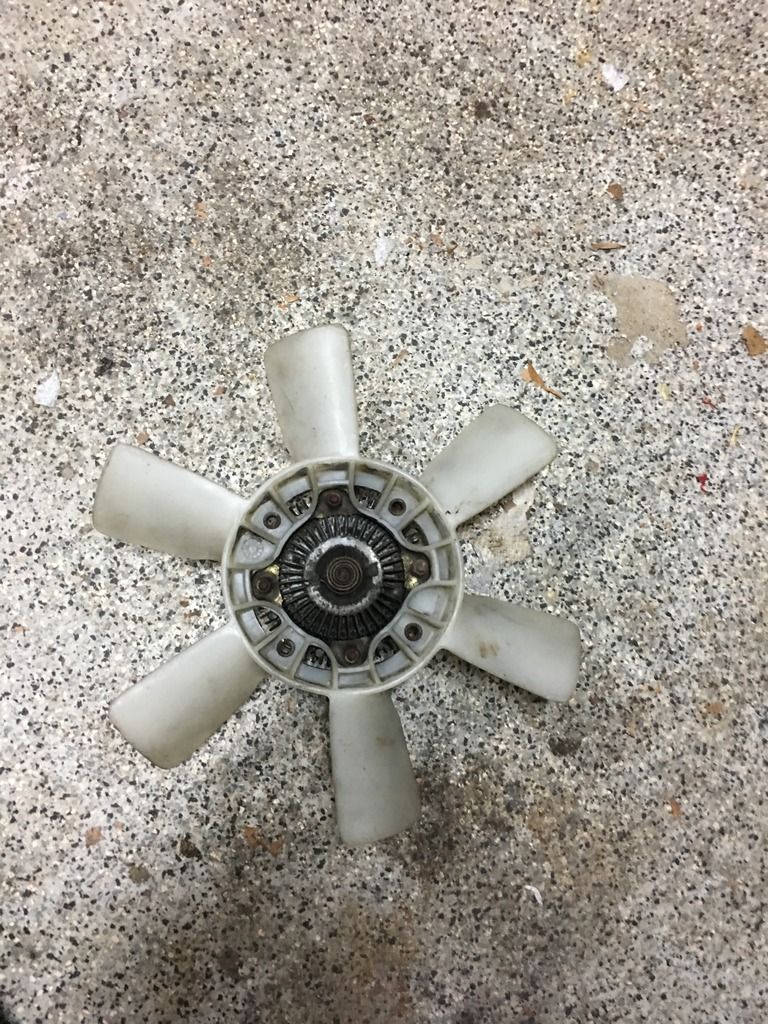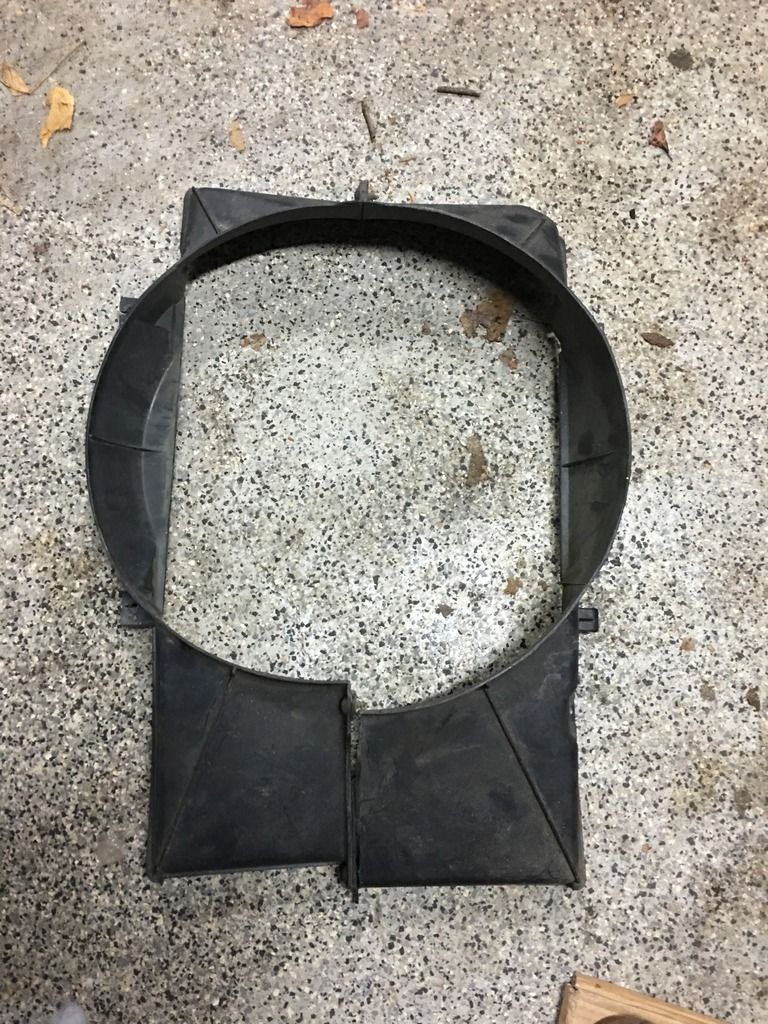 passenger side headlight assembly - 45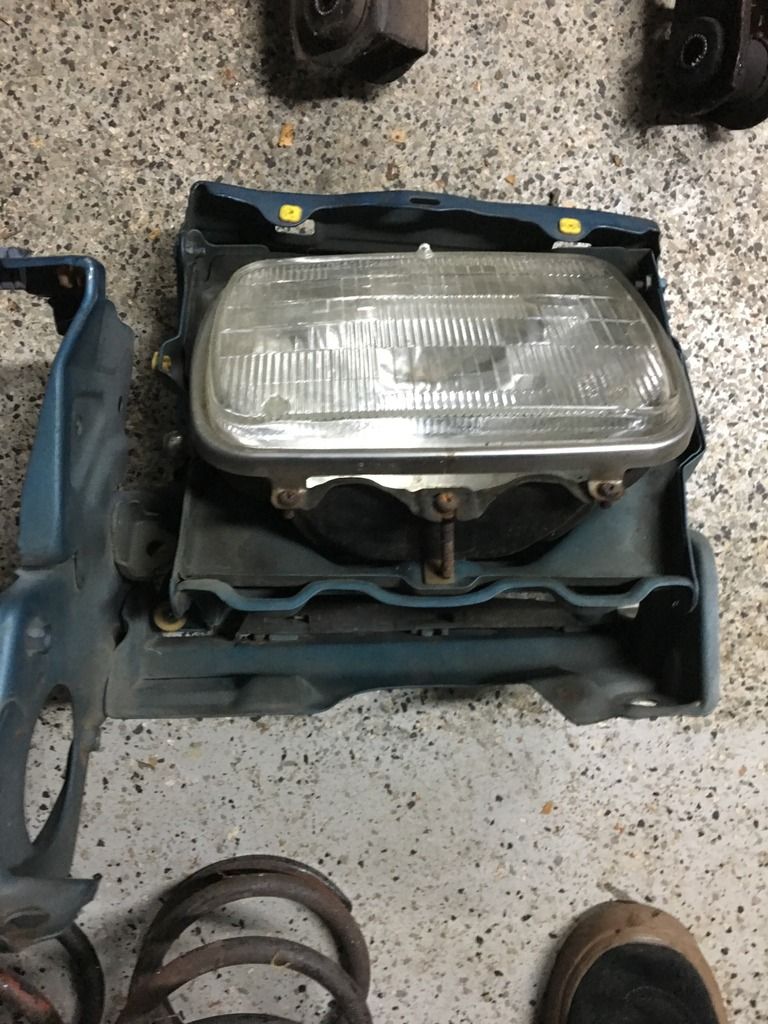 lower control arms w/ power steering knuckles- $45 (sold one set)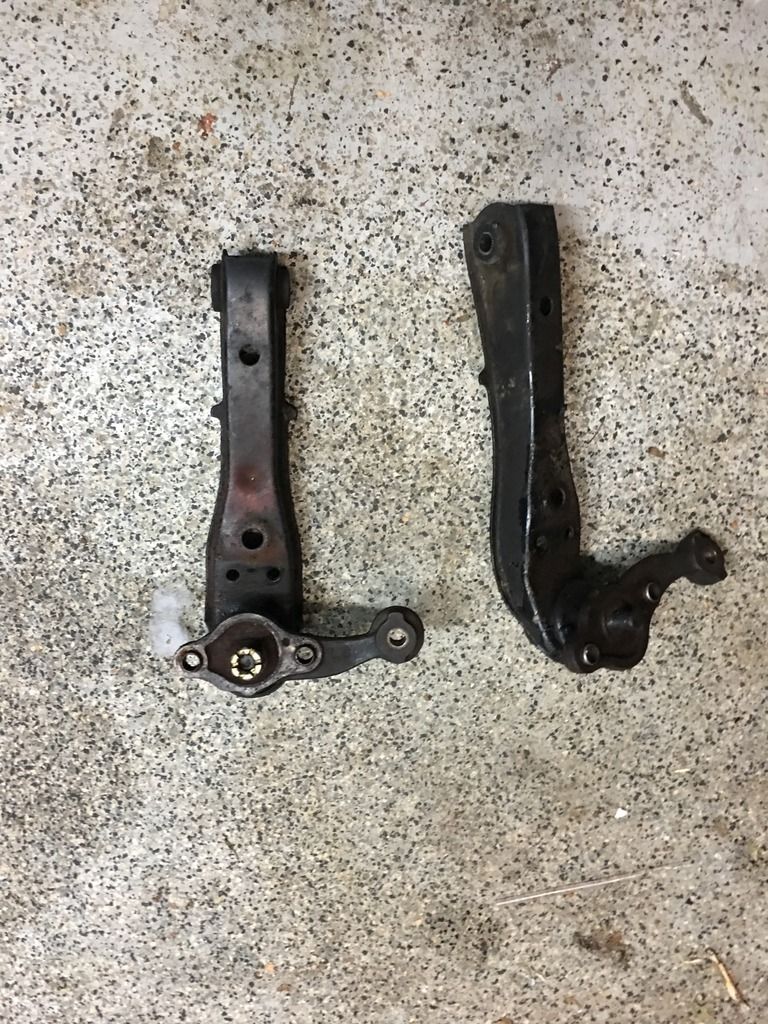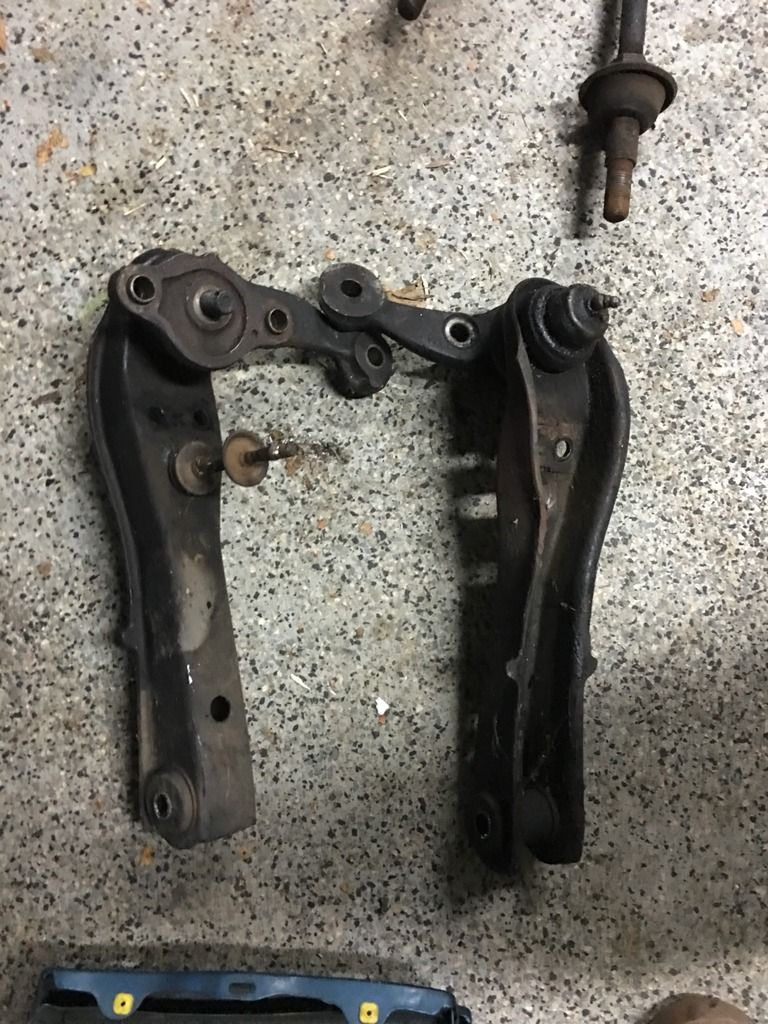 tension rods - $35 (sold set w/out bushings)
radiator with electric fan setup - $150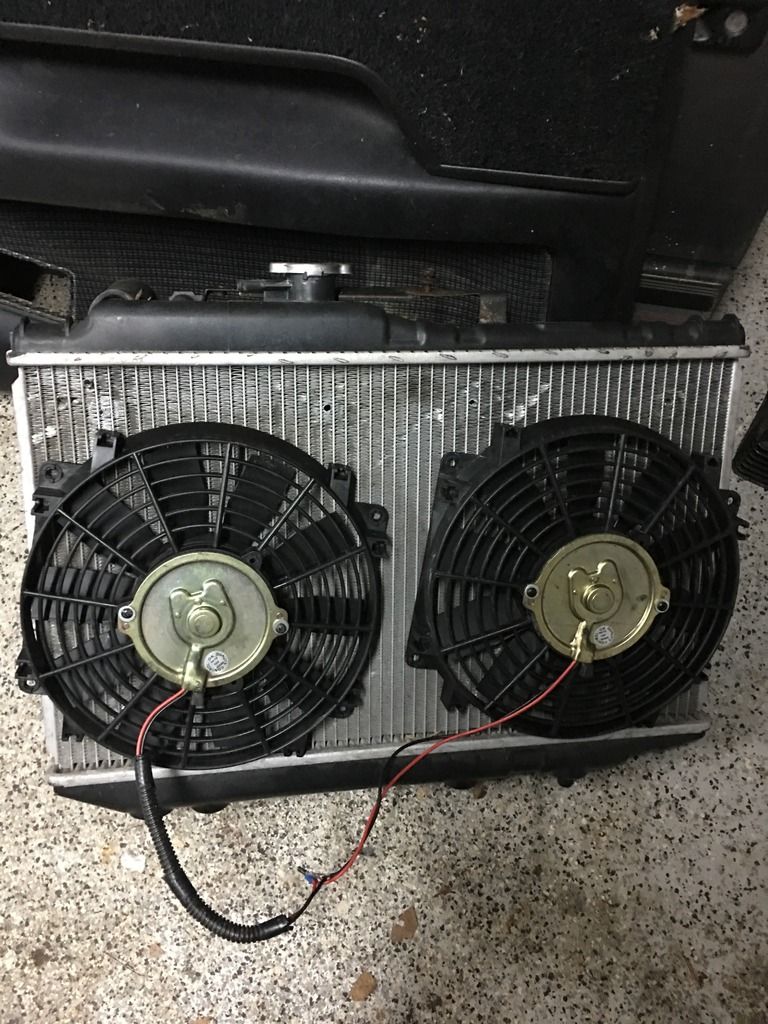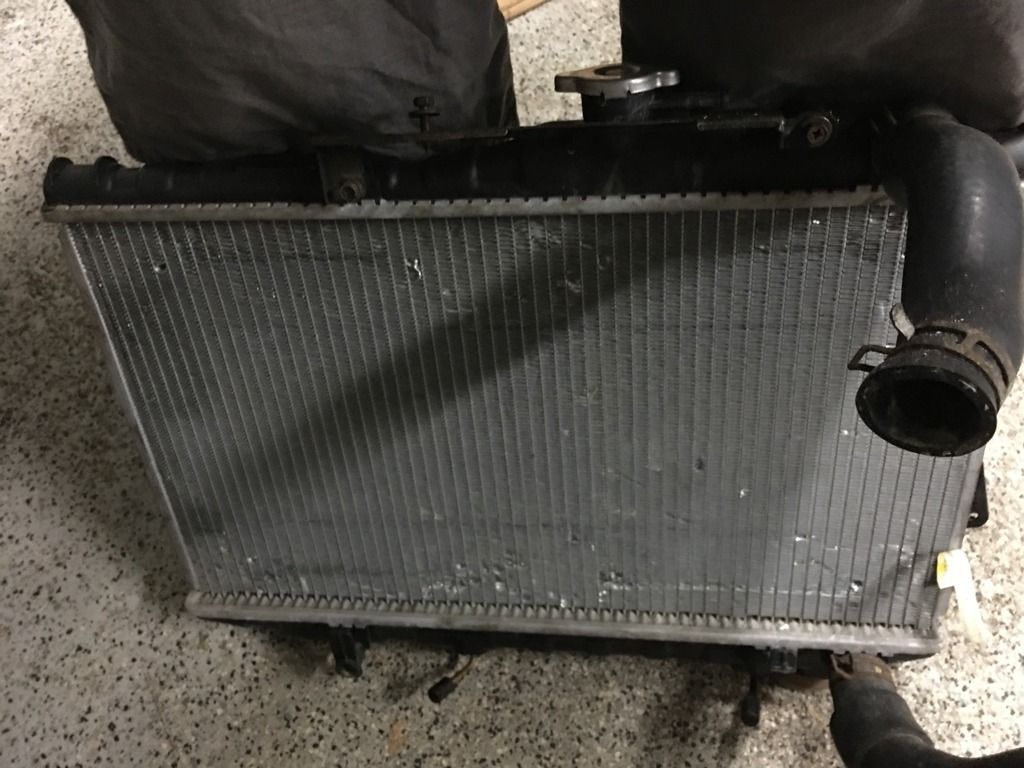 front springs stock - $35
rear brake rotors $35 (one set sold)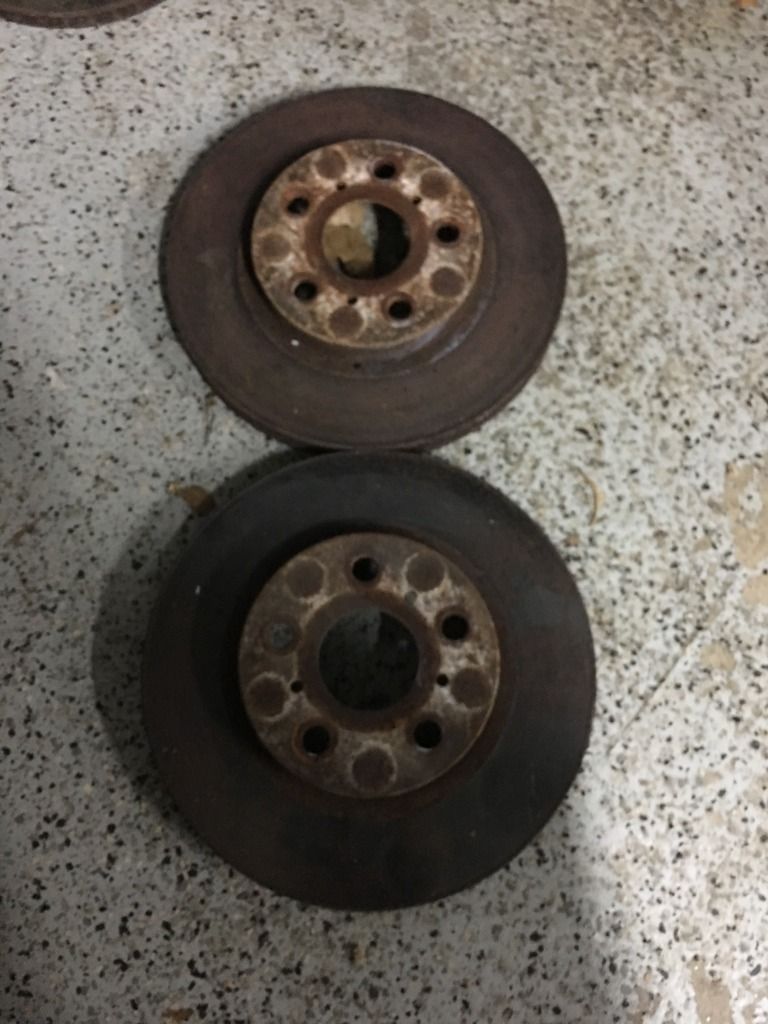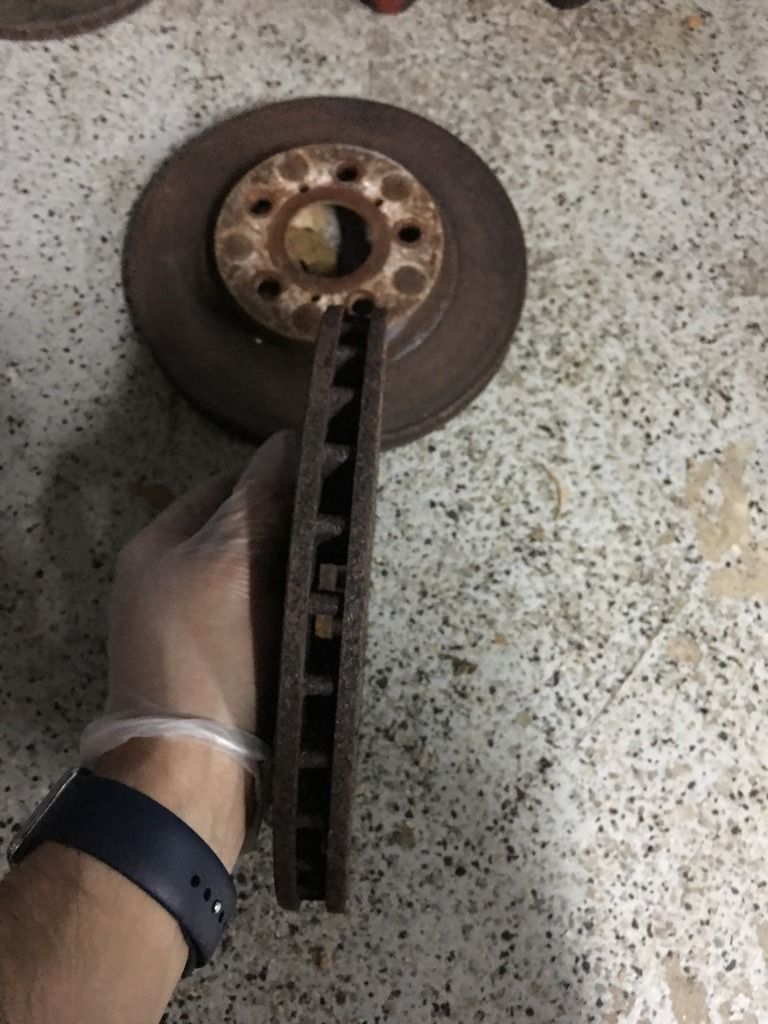 skeleton frame of passenger headlight - $25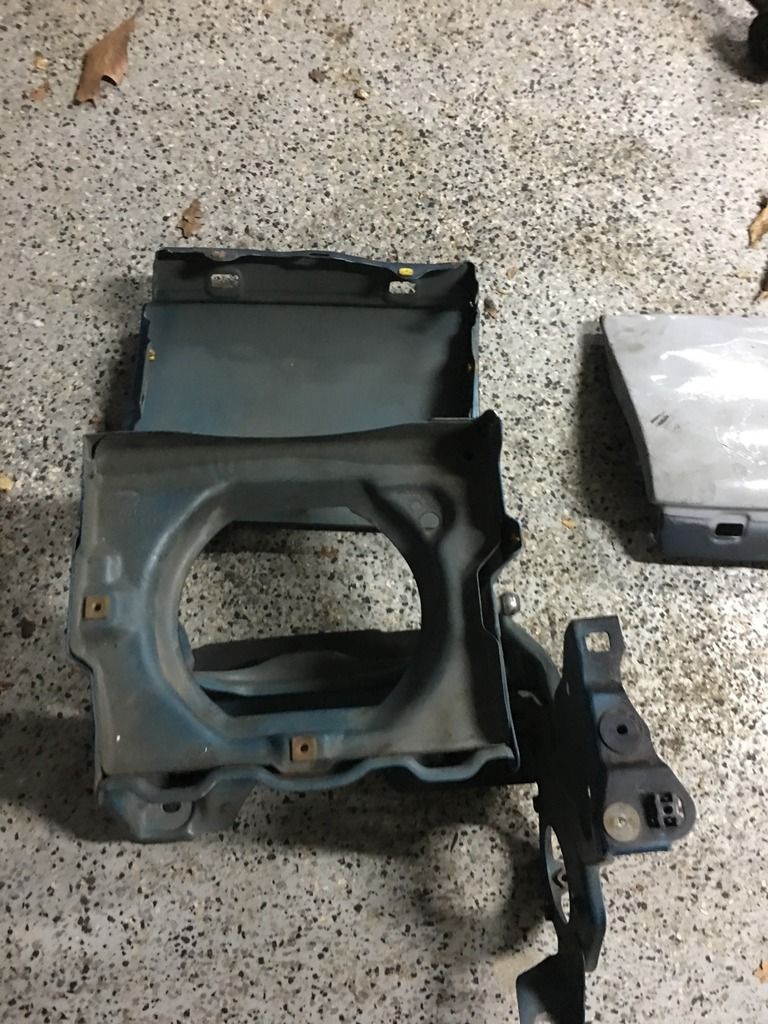 2 passenger side headlight lids - $15 for blue one, $10 for repainted one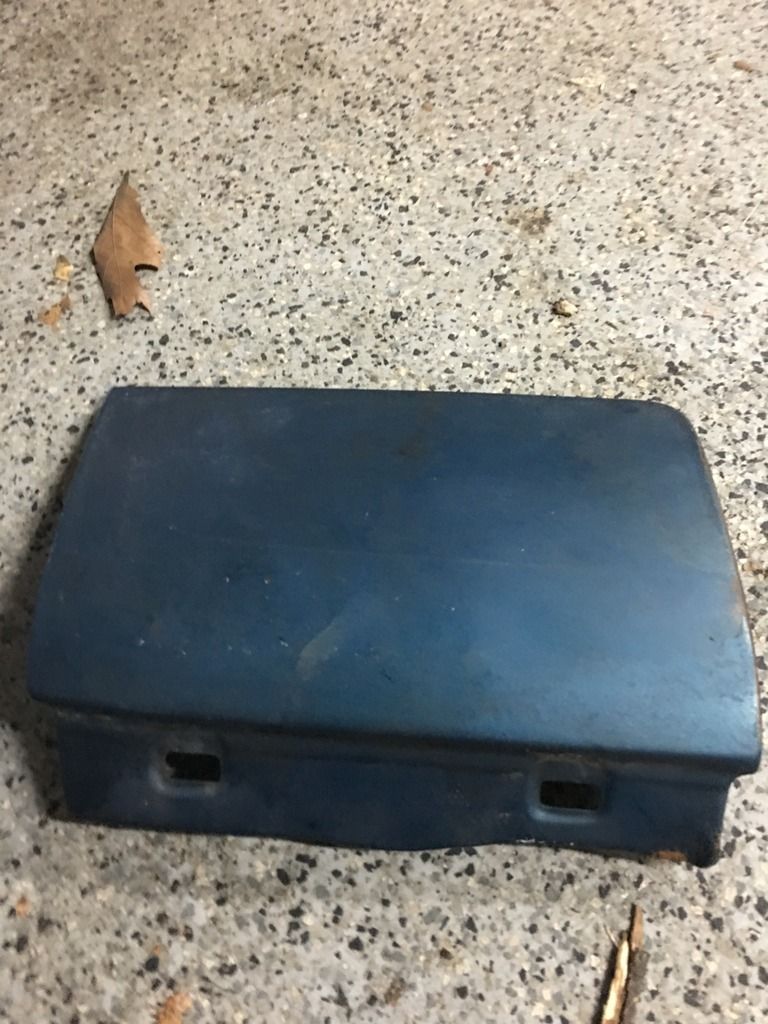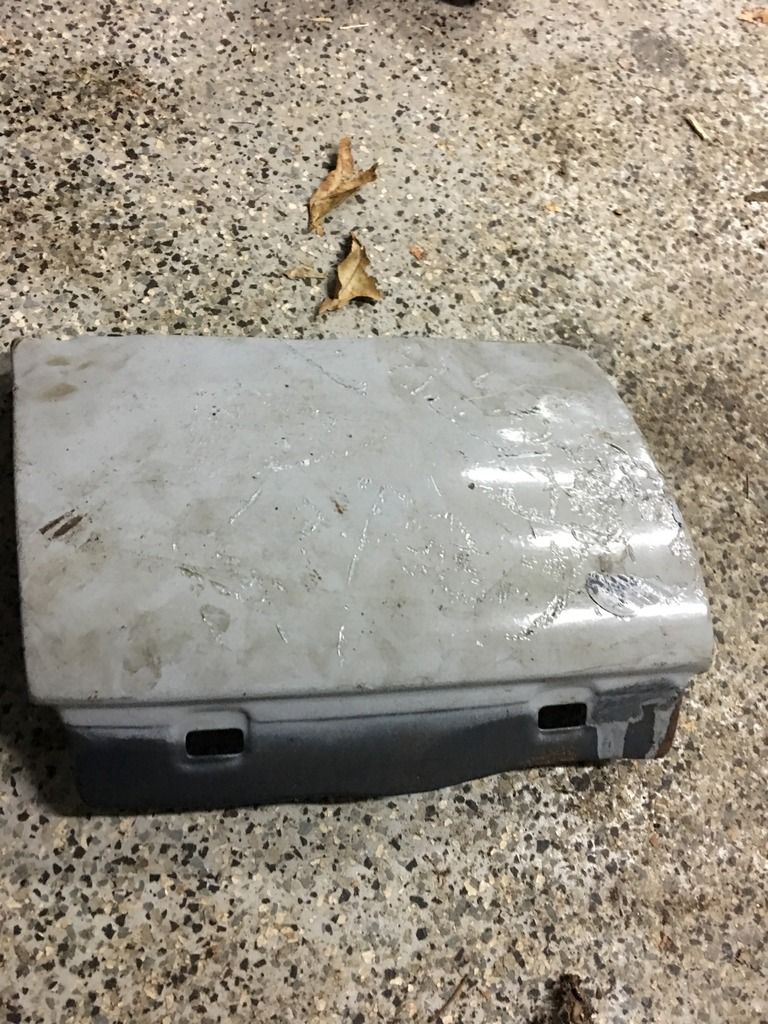 4 link set - 40

****SOLD****rear brake dust cover 1 set & one loose one - 25 for set 15 for single ****SOLD***
struts removed from casing - $25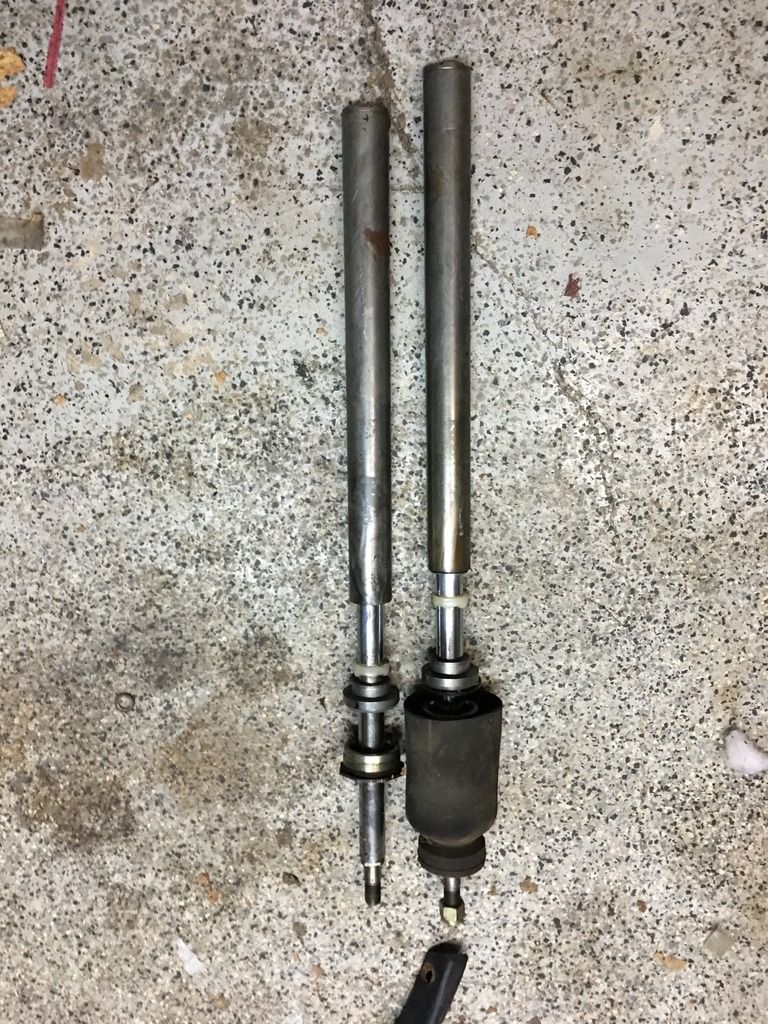 rear springs - $35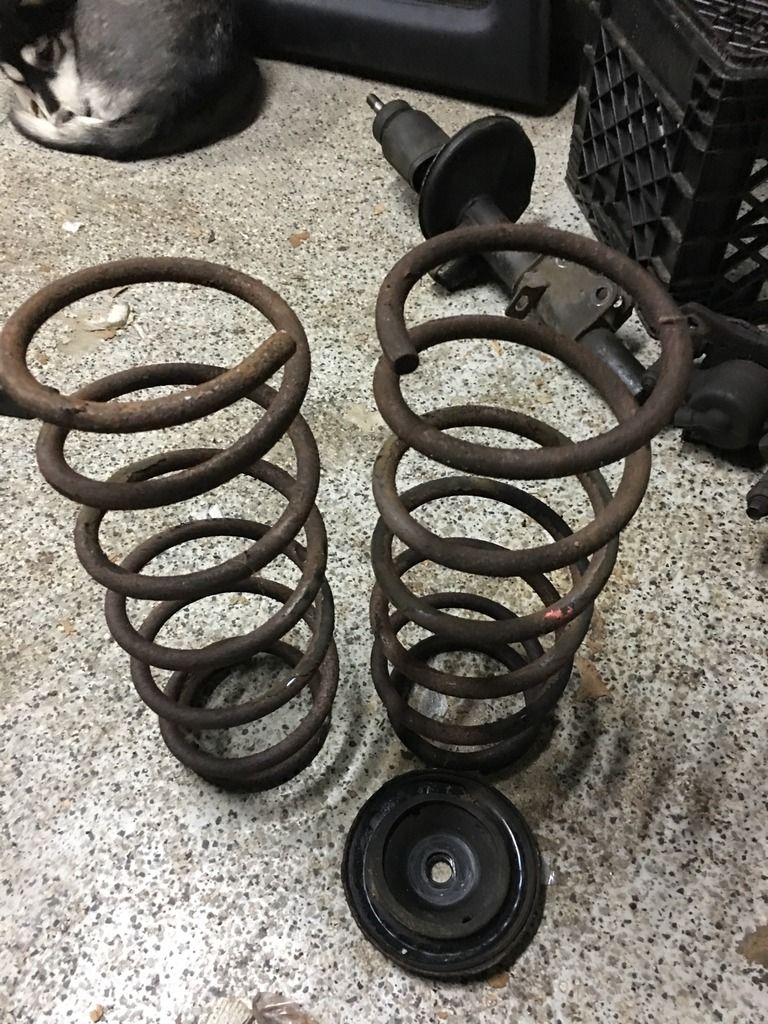 front brake brackets, $20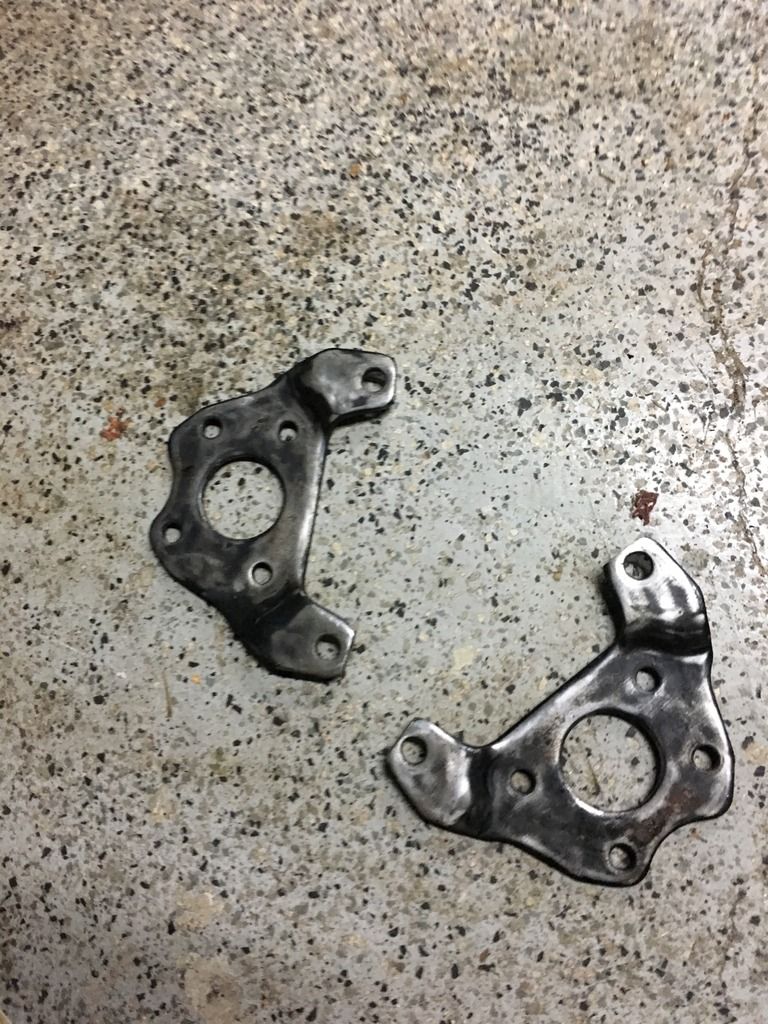 set of front brakes - $65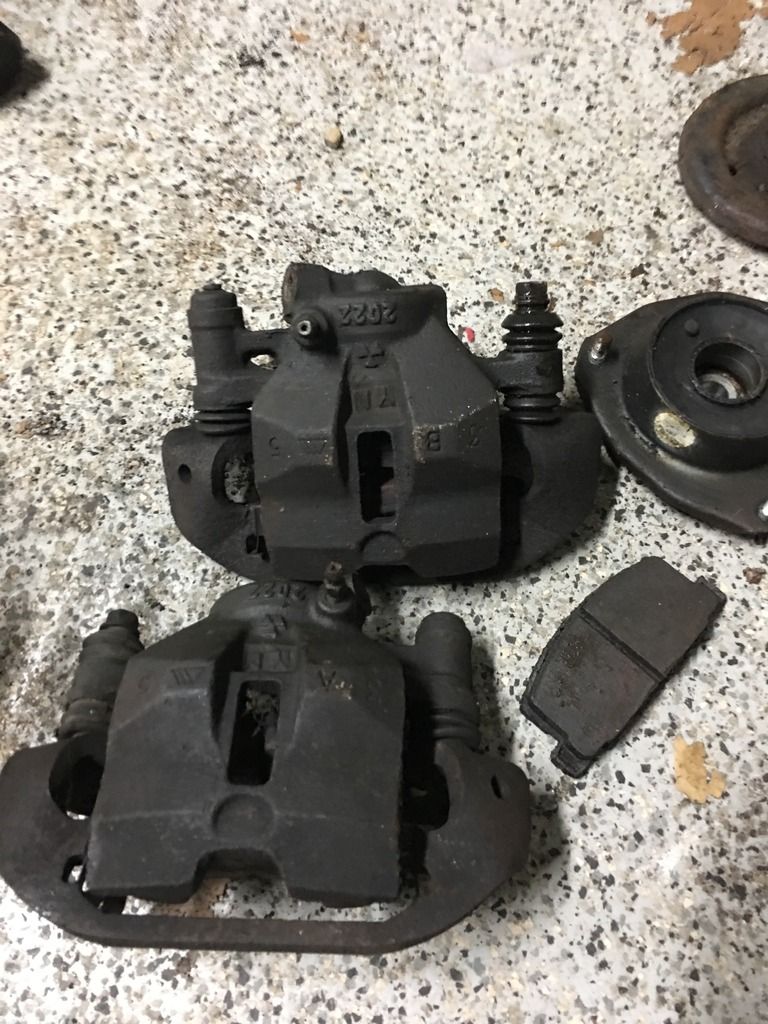 single front brake with broken bleeder screw - $20
SOLD!!! rear brakes with ebrake - $100 SOLD!!!!