Give me your zip so I can estimate shipping. Items will be shipped from Ohio.
Rear seat tops (some plastic pieces are missing)
Carpets (some portions like those near the trans tunnel have turned black, don't know why)
Rear
Front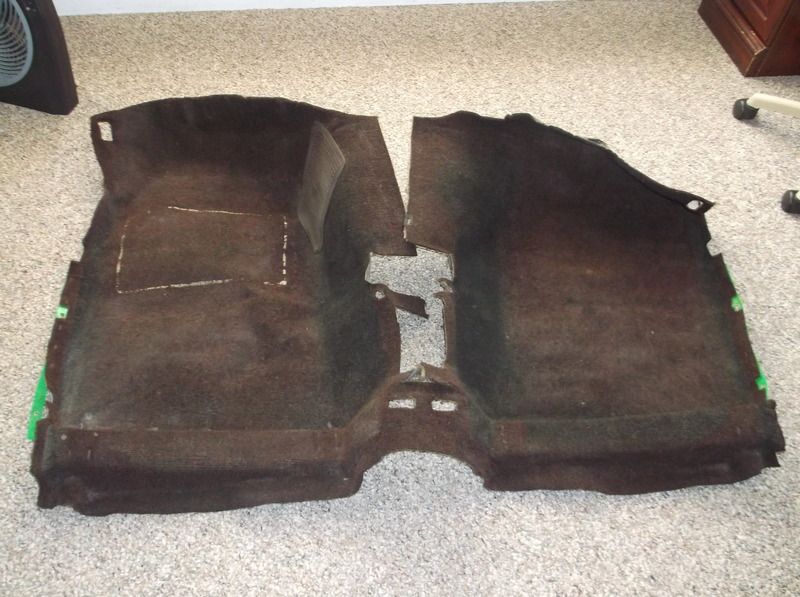 Rear side panels (cardboard on one is broken) SOLD
Left door panel(cardboard is broken in a couple of spots) SOLD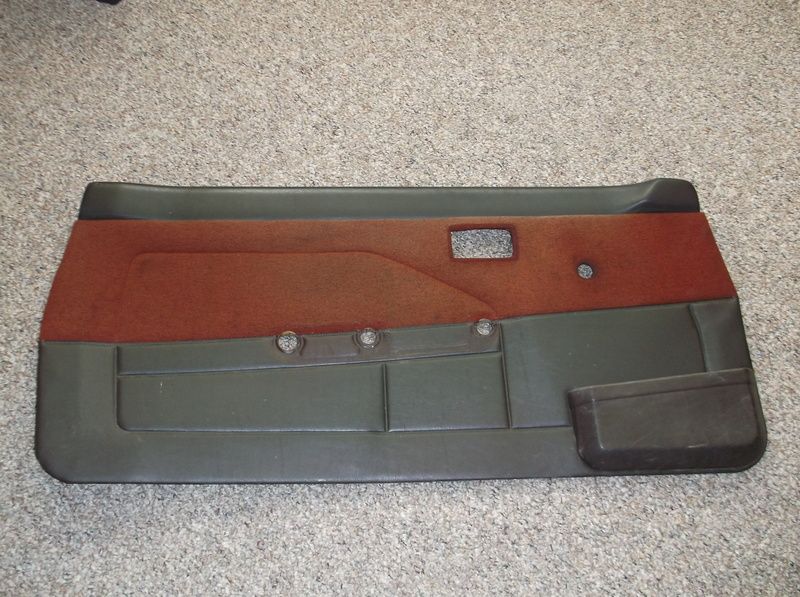 Right door panel(tear on outer vinyl) SOLD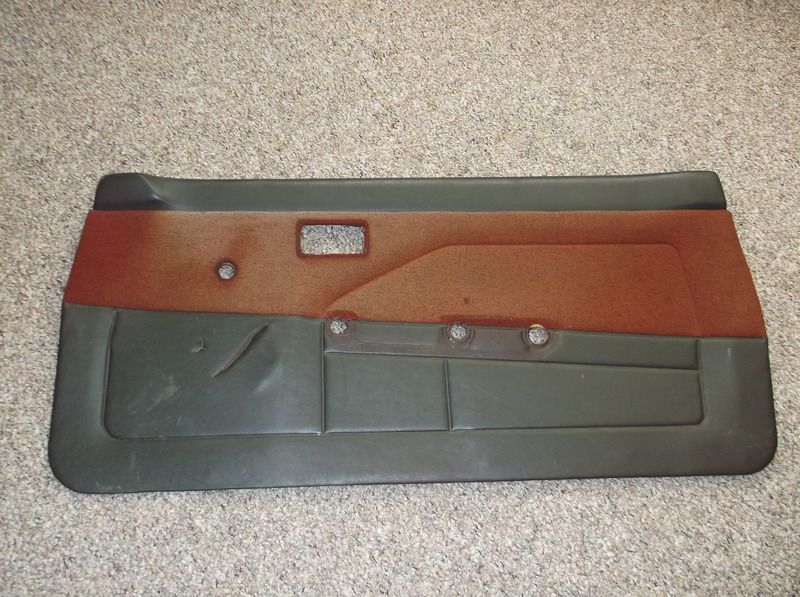 Also have misc plastic pieces.