I have and sr5 converted into a GTS. Wasnt really considering parting it out but i havent worked on it forever. And since i now own a 240 iv kinda been spoiled with power everything, ac, the ability to hear what my passanger is saying. who knows maybe ill change my mind.
SilverTop 20v harness converted to run in a ae86. currently in the car. Engine needs rebuild ran good till it lost compression on 2 cylinders. mileage is kinda unknown. gonna sell it complete dont wanna part it out. looking for 450 complete.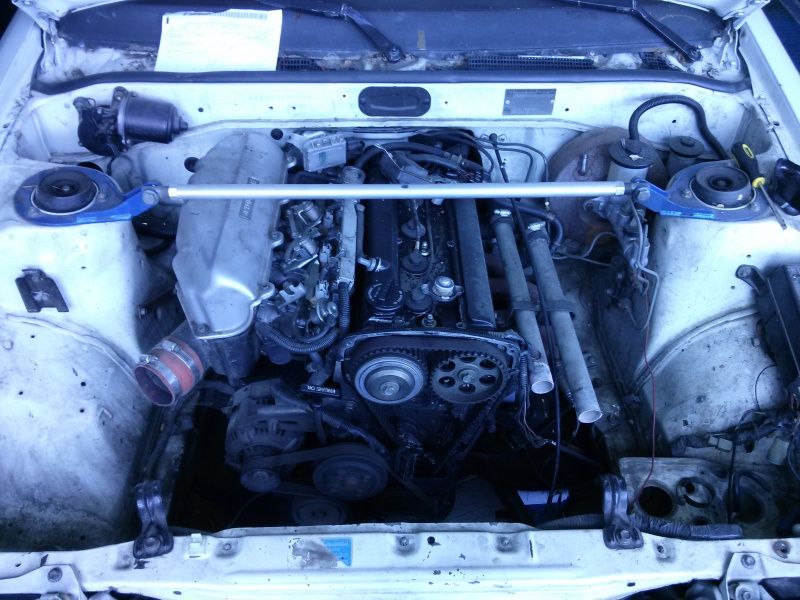 BlackTop 20v. has harness and ecu ready to swap in. The timing belt needs to be replaced and on of the bolts broke on the side of the block which needs to be taking out. its running honda cops so you wont need to bang up the firewall. you can also use 16v rad hoses. the water lines and the pump were converted to 16v. i bought this engine from uj i believe his name is. he comes on this forum often. i have an oem toyota t belt ill throw in. from what i remember its either a 97 or 98 blacktop so its one of the newest your gonna find iirc. im thinking $2200. if you dont like wah..... go buy a civic.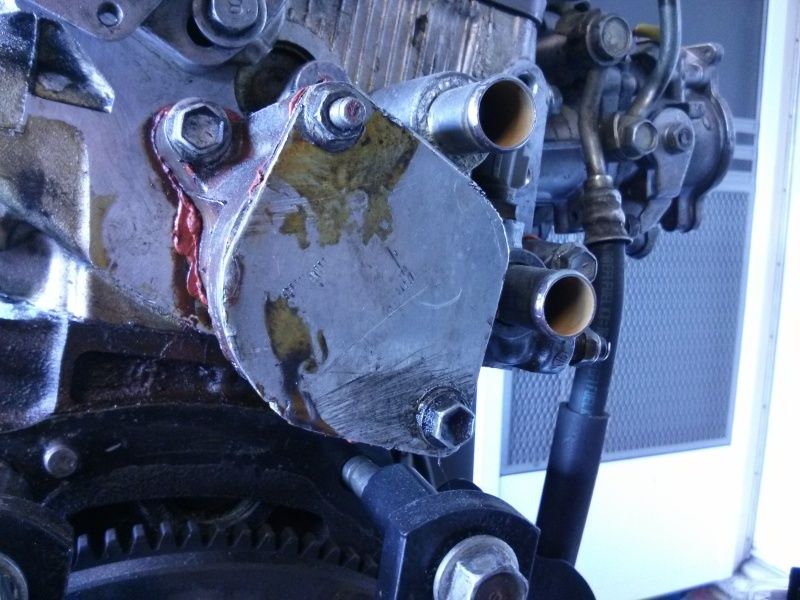 i have non stop tuning pulley set for the blacktop.
http://www.nonstoptuning.com/NSTPULLEYS/pKitToyCor.htm
they go for $318. im flexable on the price so throw something out there.
i have the GTS fuel tank with baffles and GTS lines with fuel filter for $250
I have an autometer gauge for water temp, gauge only. 20 bucks and its yours
i have some foglights for sale. $30 bucks and you got yourself some foglights.
HKS Hipower exhaust. This exhaust is the tits. i love it, You will to. $400
So pretty much this car cost me $000.00 to keep. if i dont sell it i wont lose any sleep over it. hopefully i can work something out with my prices but i ain't a charity. Ohhh i also have the whole shell. its got a gts rear end steel braided lines. pretty clean maroon interior. the dash has no cracks from i remember. i have clean kouki gts seats with the little pump on the bolsters. if people seem interested in any of those items i guess i can takes pictures. like i mentioned before im not a very motavated seller. just seeing if theres someone out there that can do this corolla some justice.