Before the Website went down I was offering these flares and was very successfull because of the quality of the product and service offered. There are quite a bit of Members here, Hachiroku.net and dorikaze.net that have purchased these flares and were more that satisfied. This year I will continue to offer them to the 86 community and because I have been able to cut down cost on my and keeping the same high quality of product. I would like to extend the savings to you guys. Again these are a perfect replica of the Origin/Runfree Style +35mm rear fender flares. thes flares are in my opinion the best flares ever designed for the 86's, unlike the CBY copies floating around wich are very aggressive and I have yet to find a set that are easy to install. These flares are still not currently offered in the US by Runfree or Origin Lab and are pretty expensive to get from Japan. Granted there is a couple of other companies offering them but I assure you that our quality, durability and fitment is above others. For the Year of 2013 we will be offering the set for
$240 shipped including paypal fees.
We are also wanting to offer replicas of the jblood rear bumper addons. I would like to guage an interest on the add ons to see if it is worth making so price suggestions would also be appreciated.
If you are interested you can message me or send me an email
fast_dsm91@yahoo.com
, call or text 801 674-3848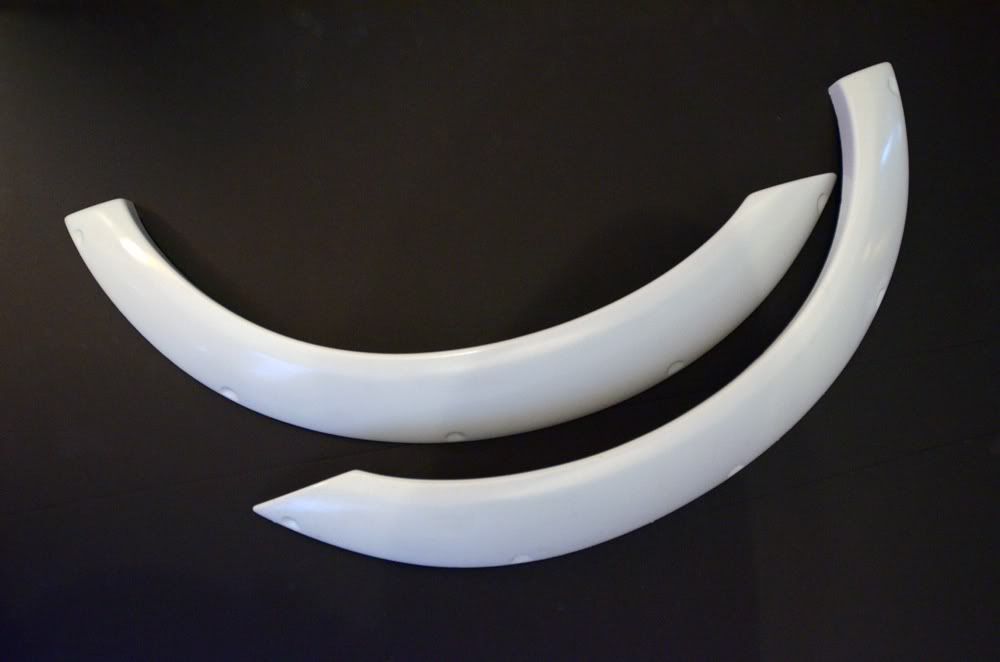 Here are a couple of pics of the flares mocked up on the car. also in the pics you can see th rear bumper addons.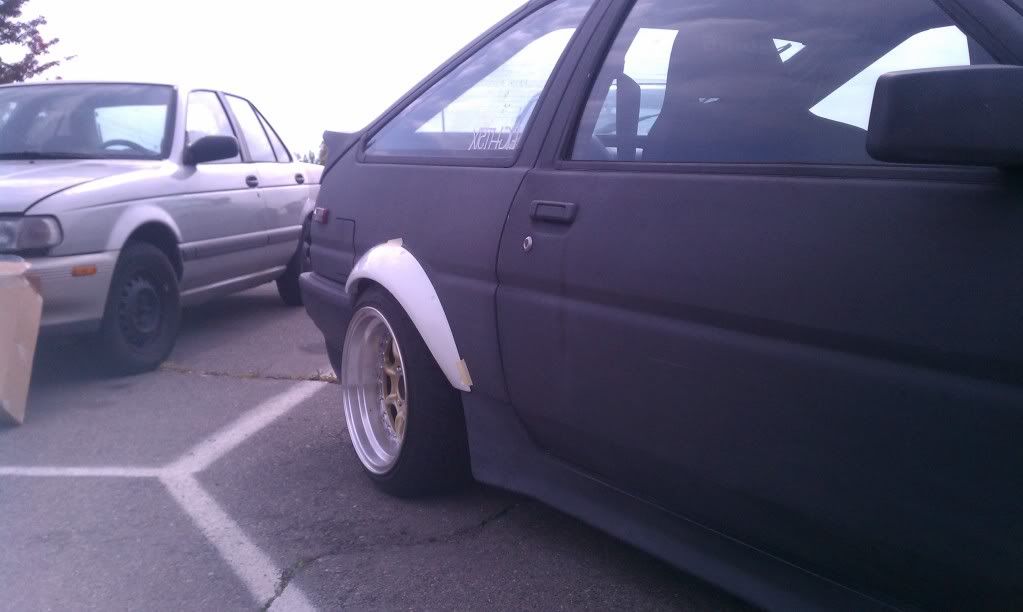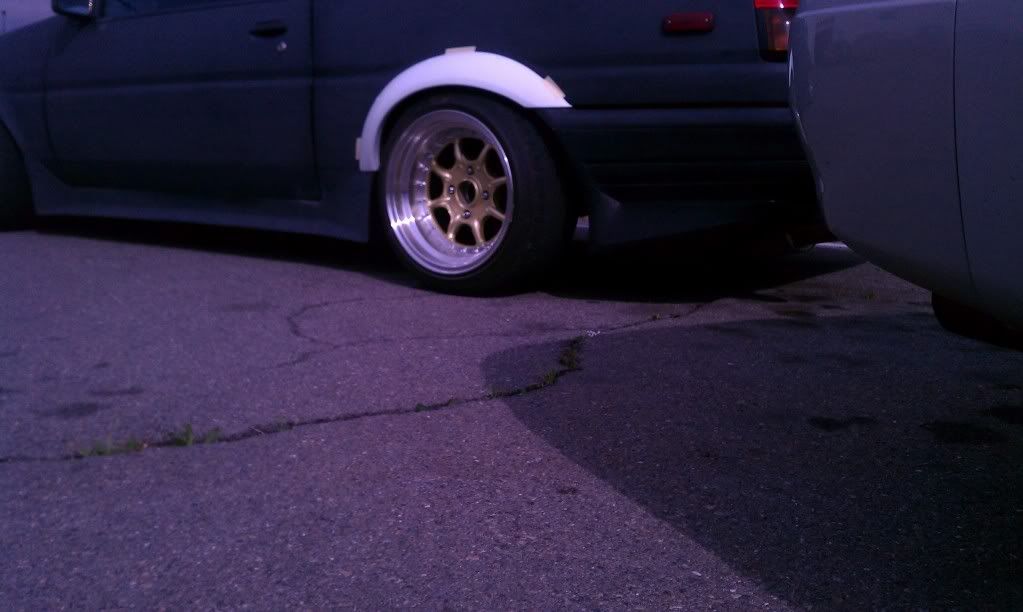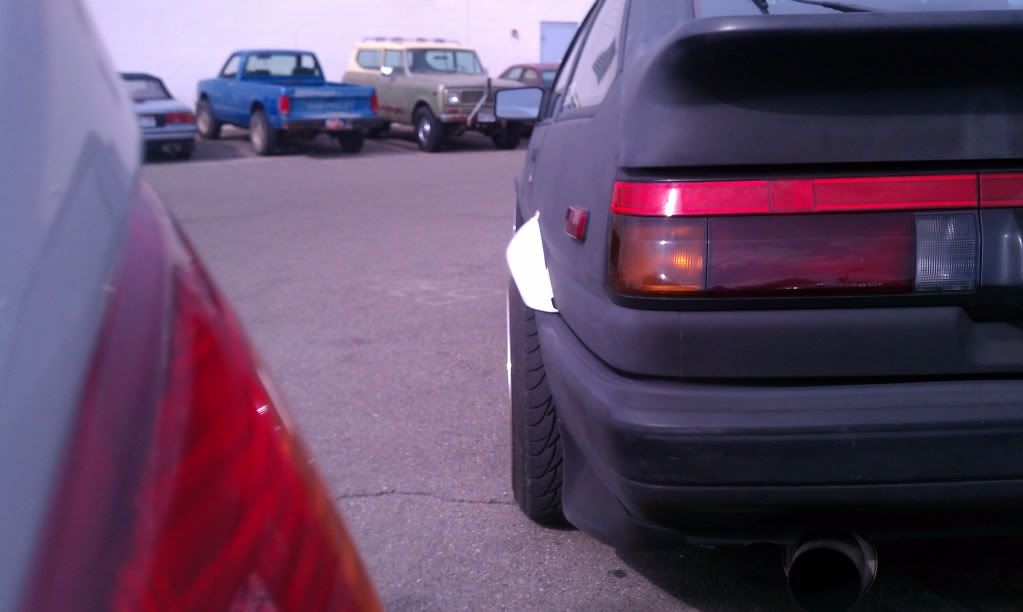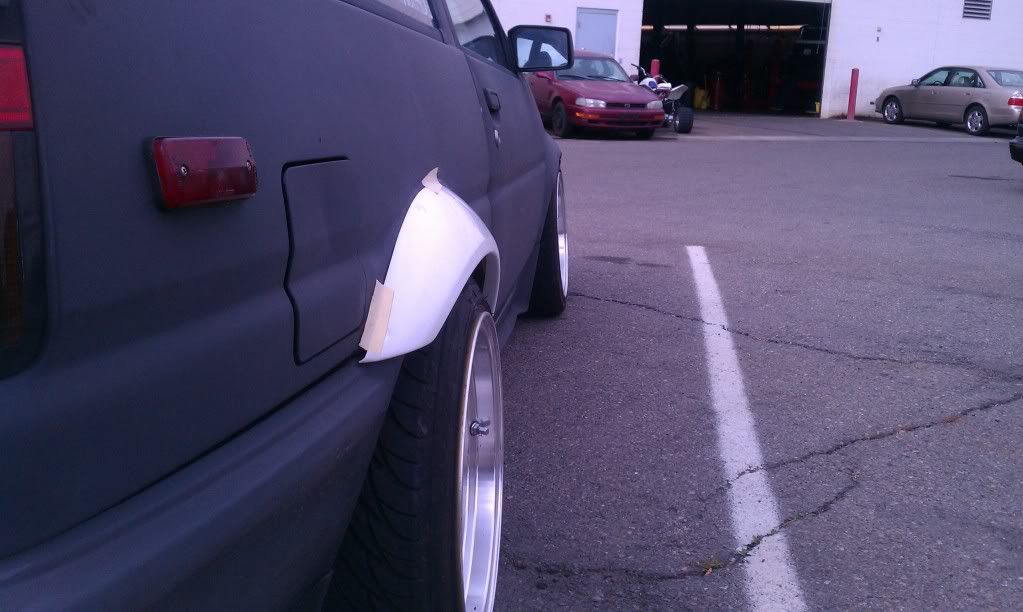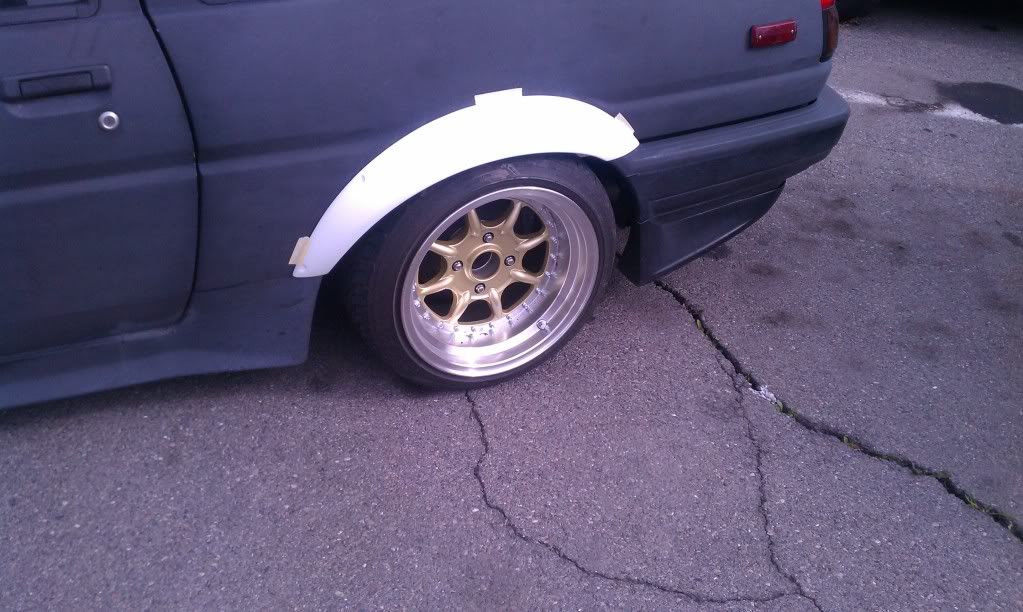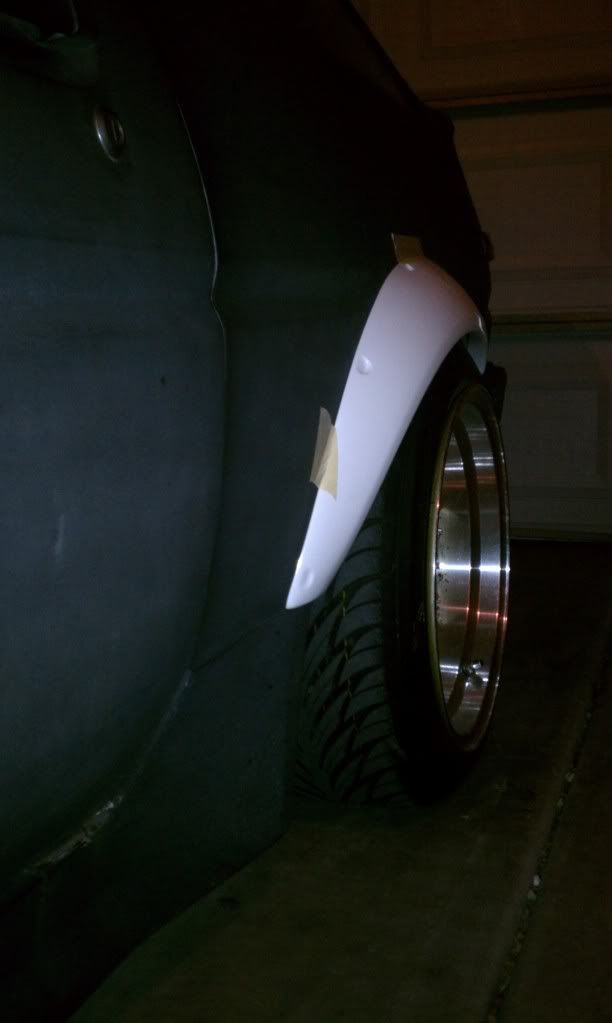 pics of the flares installed and painted :0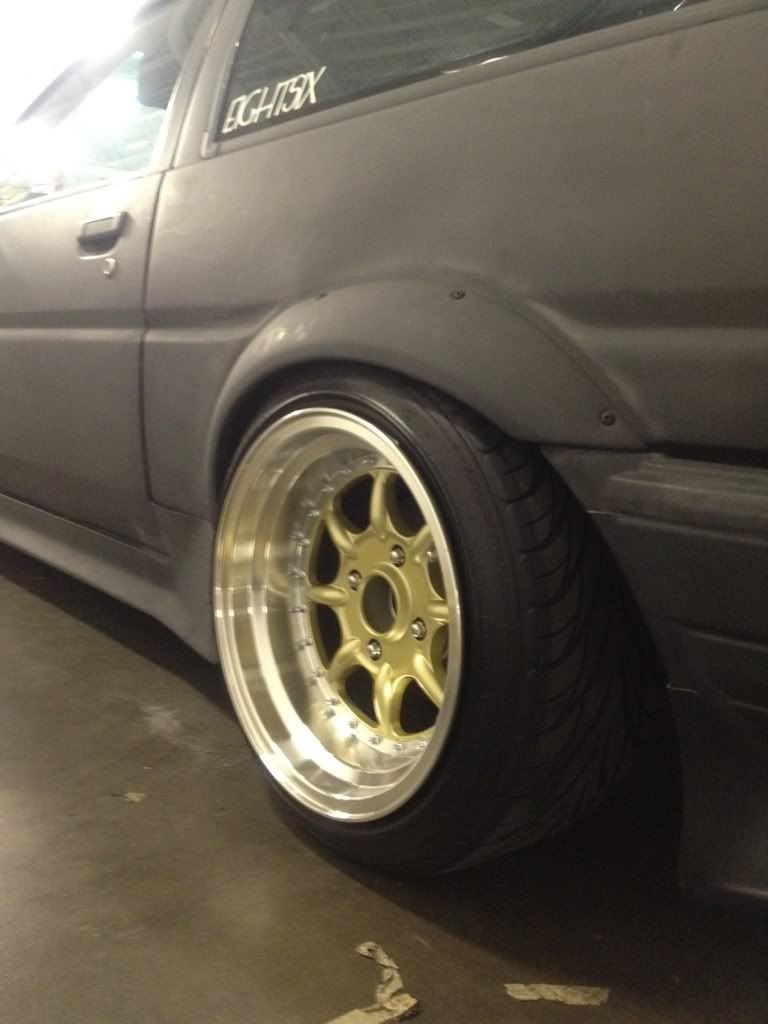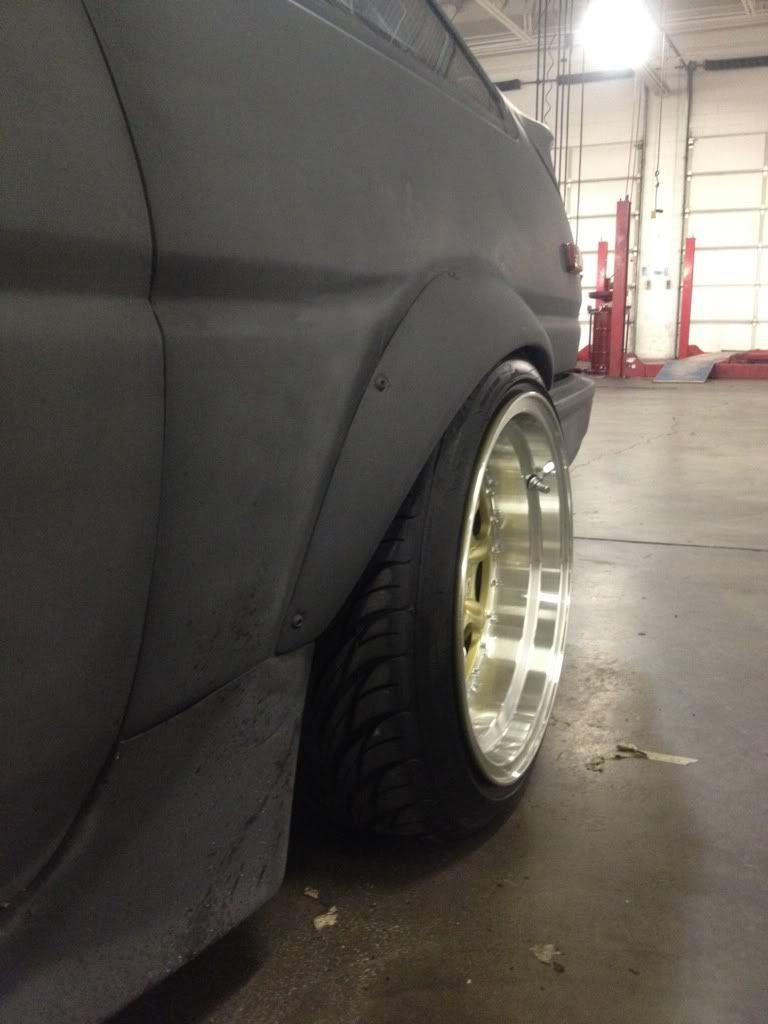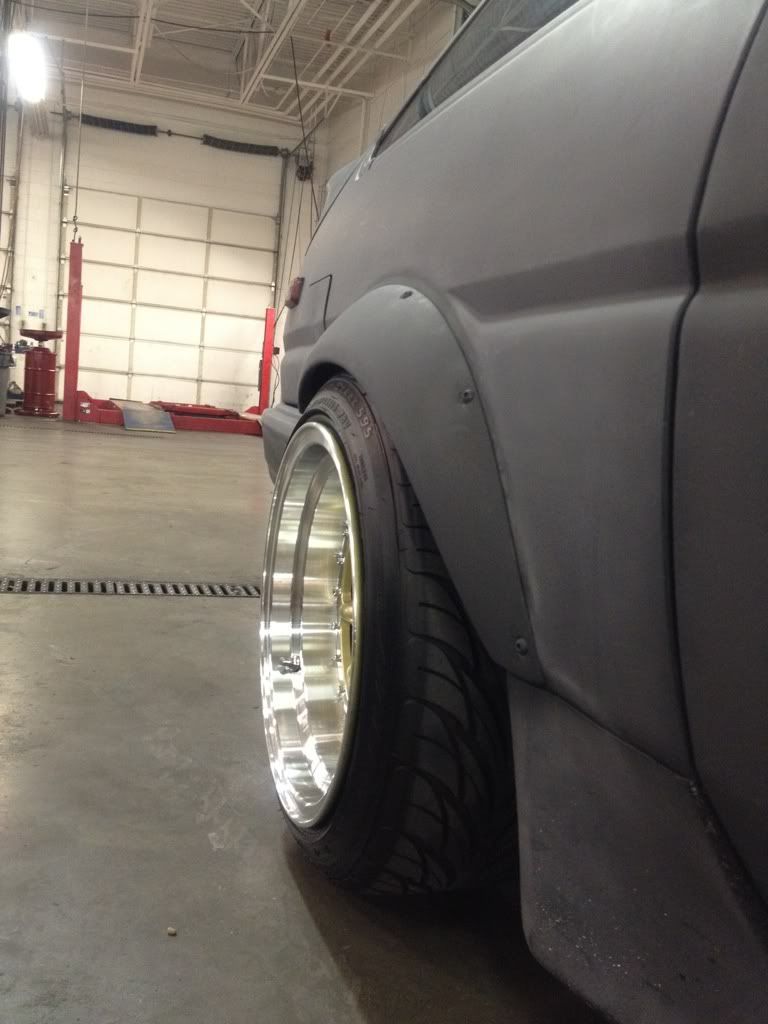 Also here are some or the members that have purchase flares in the past, at one point I had more but because of the website crash they were lost.
http://hachiroku.net/forums/showthread. ... 830&page=2
http://hachiroku.net/forums/showthread. ... 830&page=3
http://www.dorikaze.net/showthread.php? ... =fast_ae86
http://www.dorikaze.net/showthread.php? ... s(Replicas
)&highlight=