I'm selling another pair of very good condition used rear Swift springs for the AE86. Rate is 6.5 kg/mm. These are 1/2 - 1 inch lower than TRD Japan rear springs. Reason I am selling it is because it makes my car sit too low for my liking.
$160 OBO picked up in Chino.
$180 OBO shipped.
These are $250 with tax and shipped, brand new, from T3 or K1.
Here's a picture I found for reference: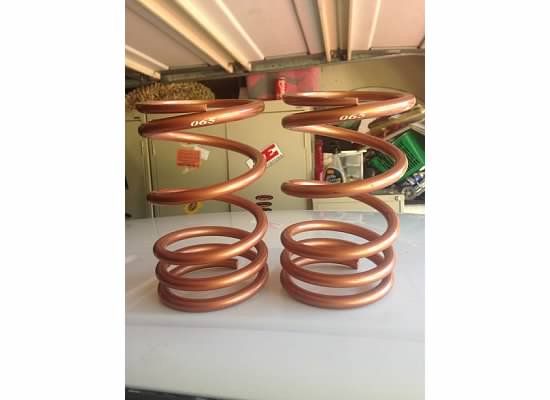 PM me your # for pictures.