I already know the formula: cheap, fast, reliable... pick any two. So I'm choosing cheap and reliable, and not expecting fast. Couple of questions here, but first a quick background. I'm building up a mostly stock smallport for my wagon. I'm going to run it off Megasquirt instead of a stock ECU. I would still like to do the turbo build I was planning, but besides not being able to drop the money for all the turbo parts or on all the prep for my tired old wagon, I want to get familiar with MS. So building my own harness won't be for naught when I could have "just" used a stock harness and ECU. I think a mostly stock smallport will be fine in the meantime. It will surely beat the tired, choked 4A-FE.
Anyways, what thoughts do you guys have about using a cheaper, off-brand head gasket with ARP head studs? Will it hold up better with ARP hardware? I already have the head studs. I had bought a full gasket set (ITM brand) and it included a graphite head gasket. Of course the head & block will be checked and skimmed if necessary. Here's the ITM brand head gasket: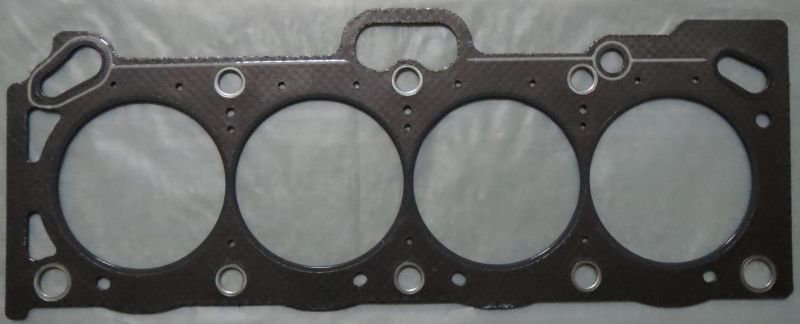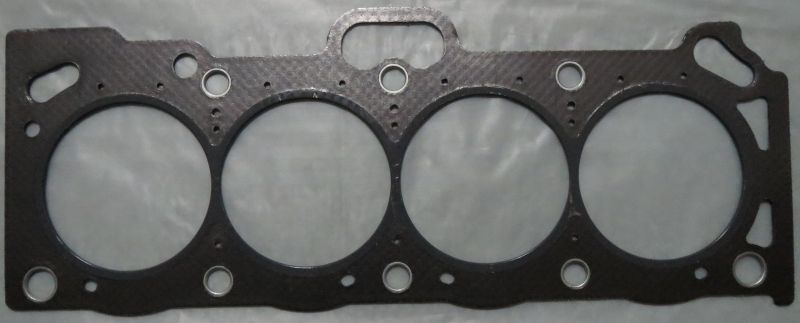 Pistons... I would like to run stock 10.3:1 pistons but don't want to buy new OEM units with rings for $400+. I just don't have the desire to spend that much when I could get used (which didn't work out for me), or a set of new cast pistons that I see on ebay. Would those non-OEM cast pistons be OK, especially if I got the tops coated? Anyone know if they come with rings & pins?
FWIW, I'm using an early bluetop crank, those custom 40/20 rods that Orion Engineered made, Fidanza flywheel, stock Geo Prizm GSi smallport head, and a '97 4A-FE block (because of the notch on the block & pan to clear the transfer case). I figure if anything, this engine could be rebuilt again with better pistons etc and thrown into an AW11 MR2 (that I hope to buy someday).