I posted this on another forum but figured I should try here as well.
I've seen several pics of AE92s with Civic aluminum (or otherwise) radiators. Most seem to place the Civic rad toward the left side of the car (gearbox side). In doing this, is the LH rad mount bracket used to hold the Civic rad? What is usually done to get the other side of the Civic rad in place? The other side ends up right above the cross brace. I pulled the lower rad brackets from an EK Civic in order to experiment with getting the Civic rad into my AE95.
Just wondering if anyone knows more details before I start drilling, cutting, or removing things. I was looking at the stock rad brackets, and it looks like there's some epoxy or seam sealer type of stuff around the edges of the brackets. They couldn't be "glued" to the radiator support, rather than spot welded...?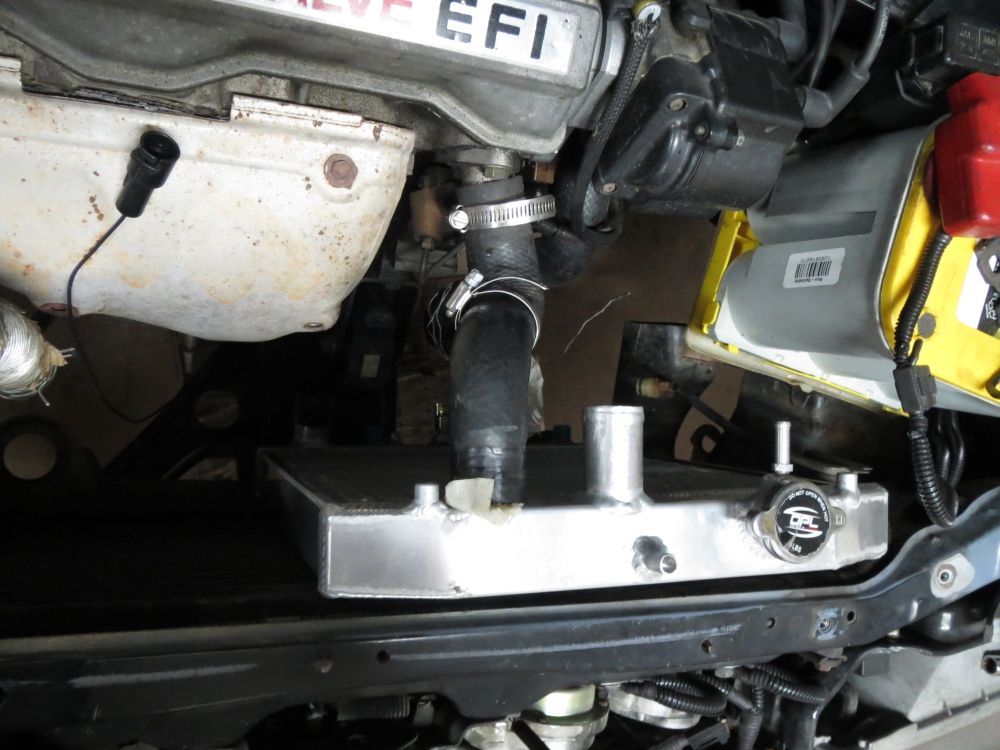 This is what happened to my radiator recently that sparked this decision. What can I say, I have upgrade disorder and don't want a 4A-FE radiator replacement since I have a 4A-GE build in progress! Besides that a GT-S alum rad isn't easily obtained (or as low cost as the Civic ones -- or as small as them!).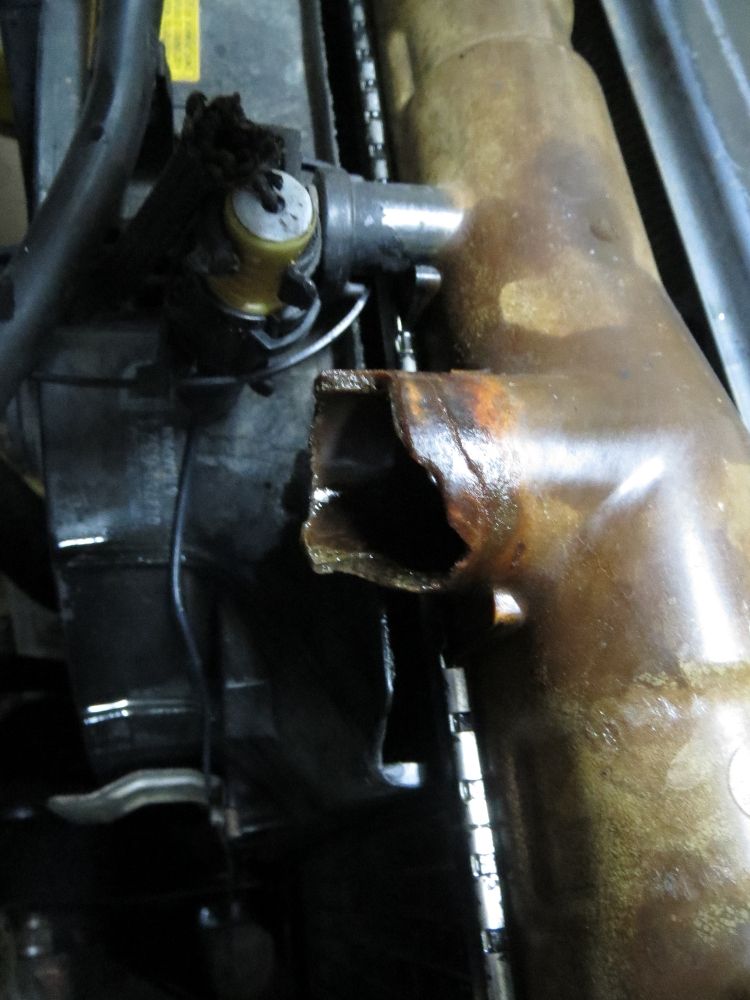 New upper tank piece from Toyota is about $150. I could buy two new radiators for that much