I told myself that I would never do this again two years ago... Guess I lied, and this time, I promised myself that this is IT! No more Toyota projects...
I've own an Ae86 since 2002 at the age 22.
My first AE86s in 2002 starting with a Kouki coupe GT-S for $300, then Zenki hatch GT-S for $450. They were are under rated, easy to find and mega cheap(I miss those old days)!!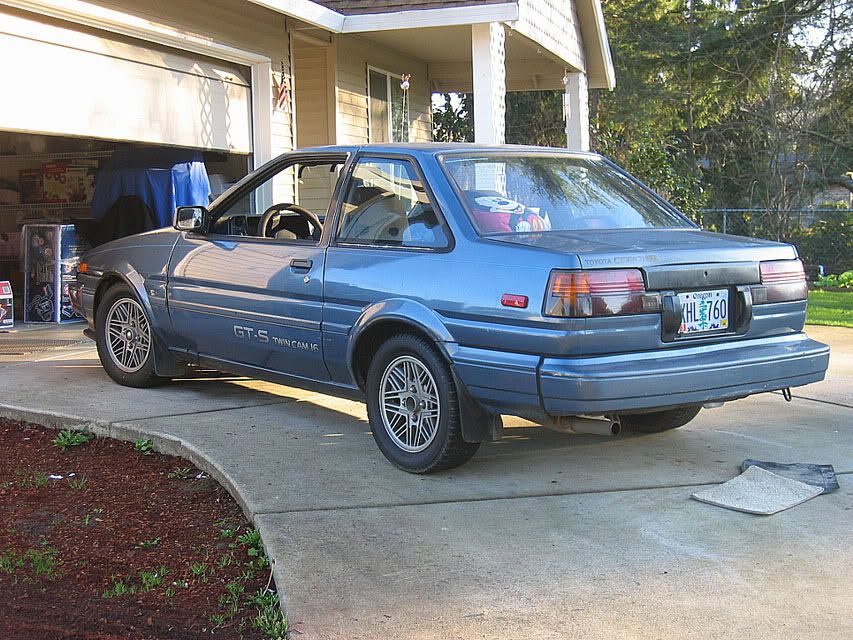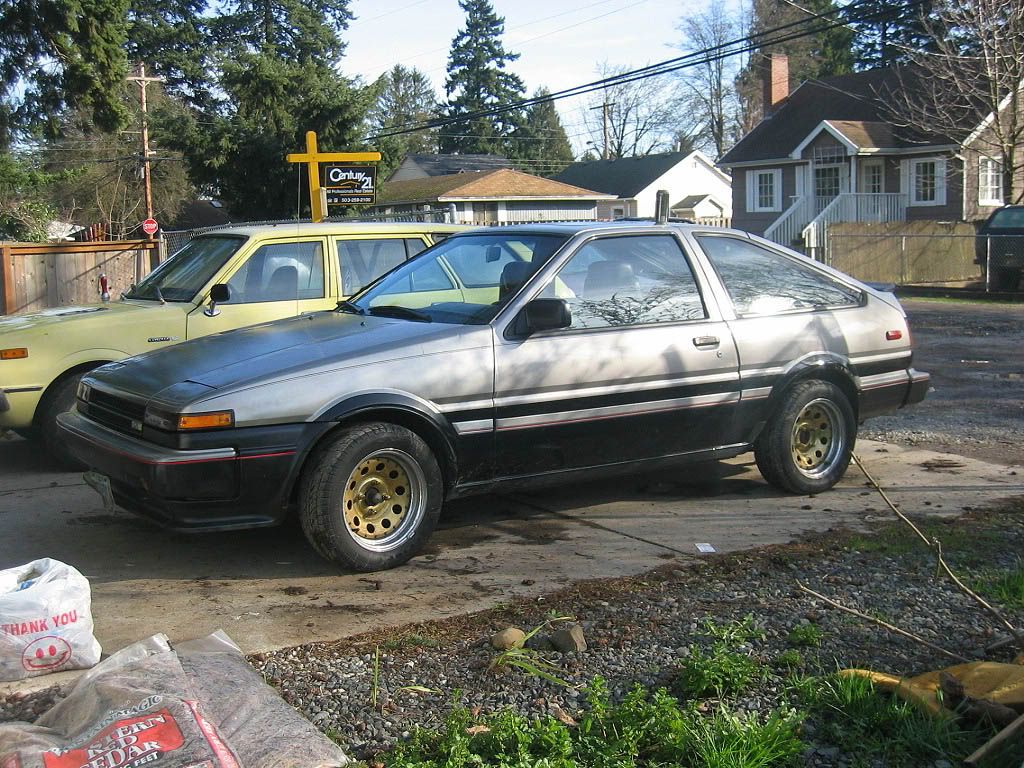 Then prepped the hatch for autocross for the next 5 yrs. I drove many different types of RWD cars in autocross, but the AE86 was my most favorite!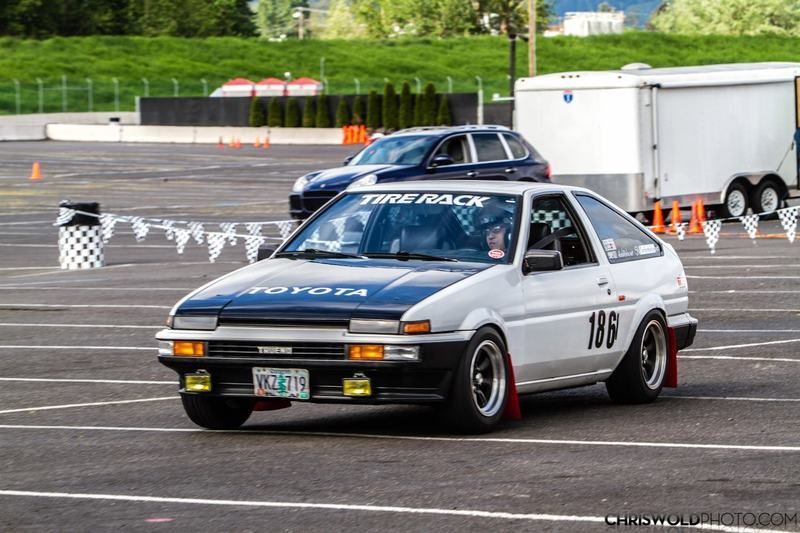 I later acquired another clean straight non rusty shell and did a parts transfer from my old GT-S hatch to this one, but this time it became a blacktop 20V. Then I sold the old hatch GT-S as bare shell. This second project started in 2012 to 2015 which is 95%(3 years project) complete. Only the side skirts, A/F gauge + timing adjusted are left. From a rust free shell to a complete restore project.
Stripped and old ye old GT-S as bare shell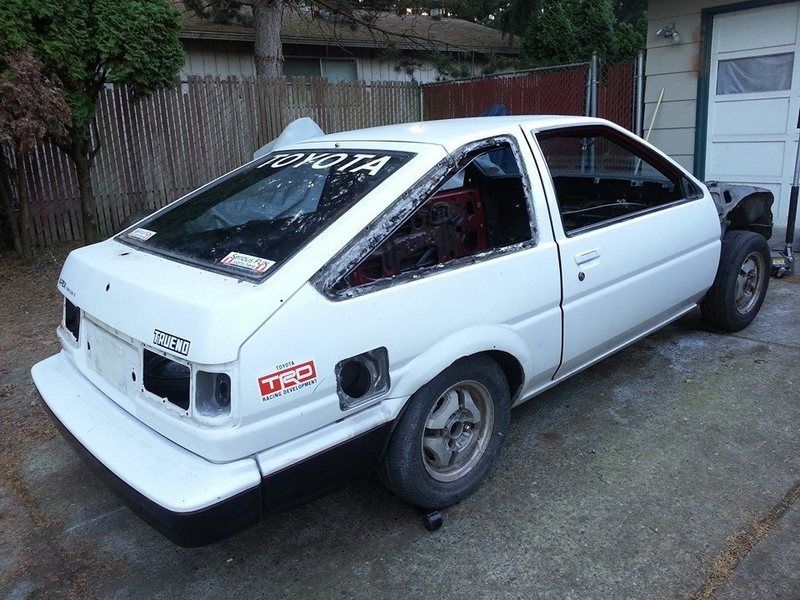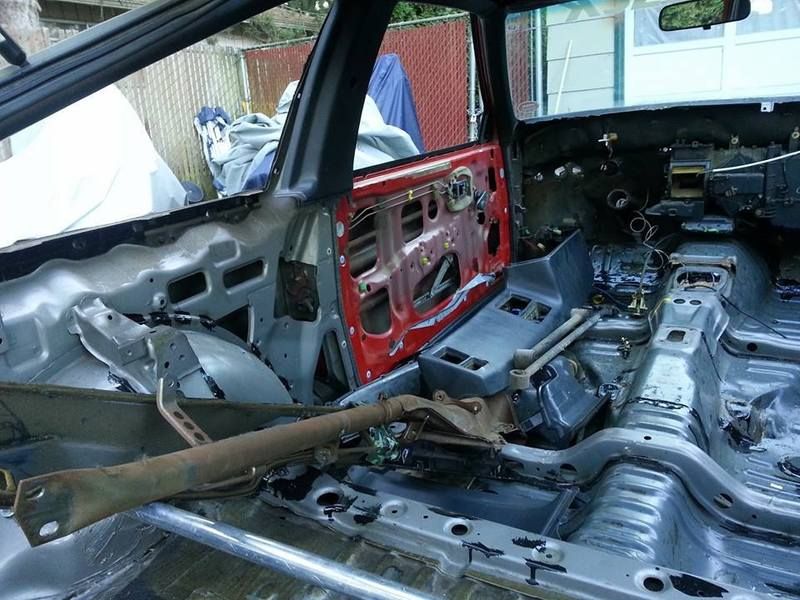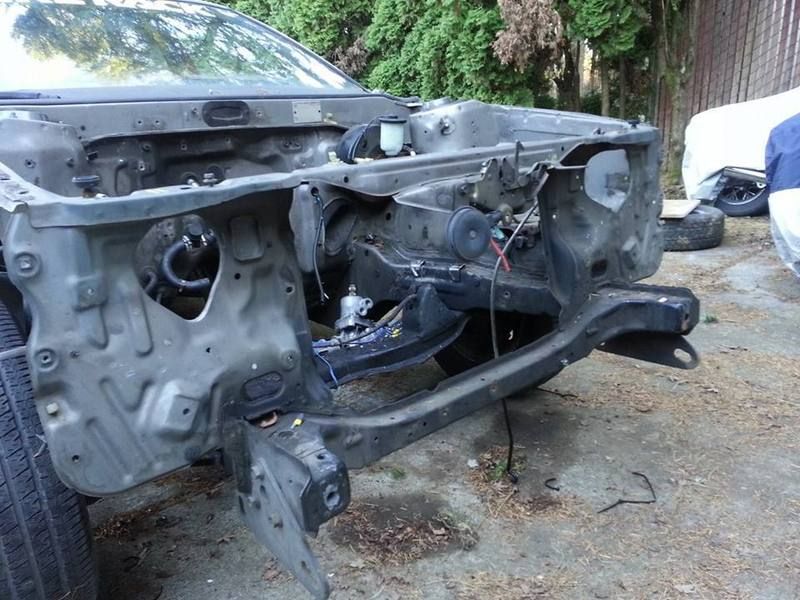 Before - The day I picked it up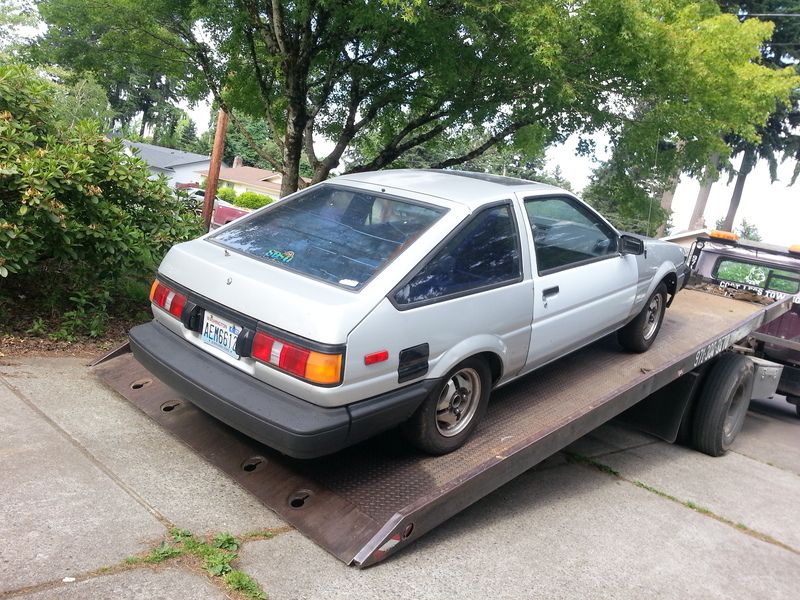 After - What it looks like today stored in my garage.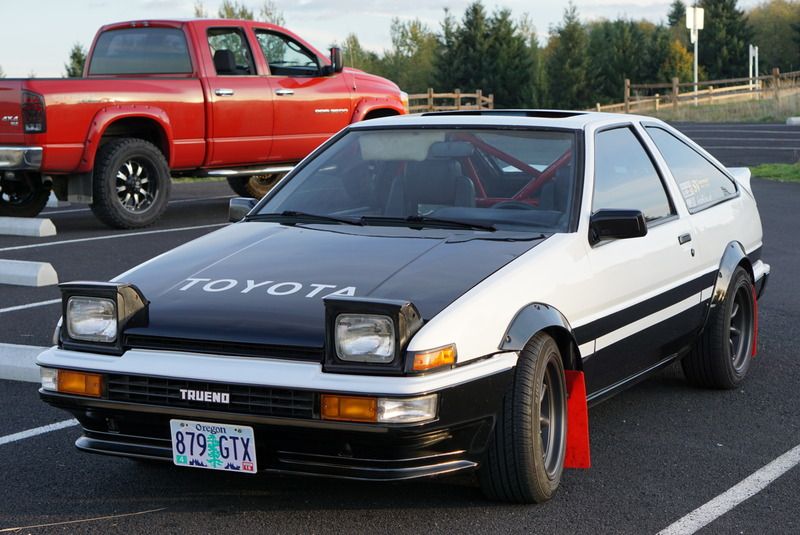 Moving on...Short story: It was a rainy day, I picked up a real clean/almost rust free SR-5 zenki coupe for $300 from a nice young girl who gave up on her 20V project. She's a student who passionate AE86 but ran out of $$
Thank god the 4AC was removed before I got there. I really don't know anything about 4AC since I've always driven/worked on many types of 4AGE cars.
Here's the booty after we towed to my buddy's house, and again very minor body damages plus 'CLEAN' title.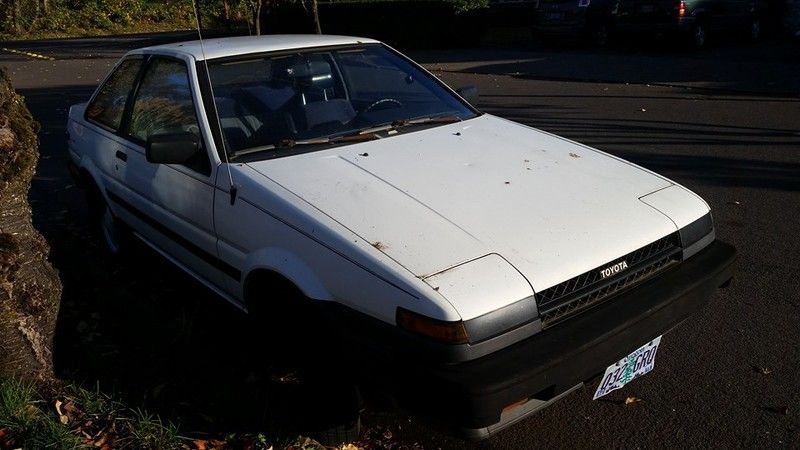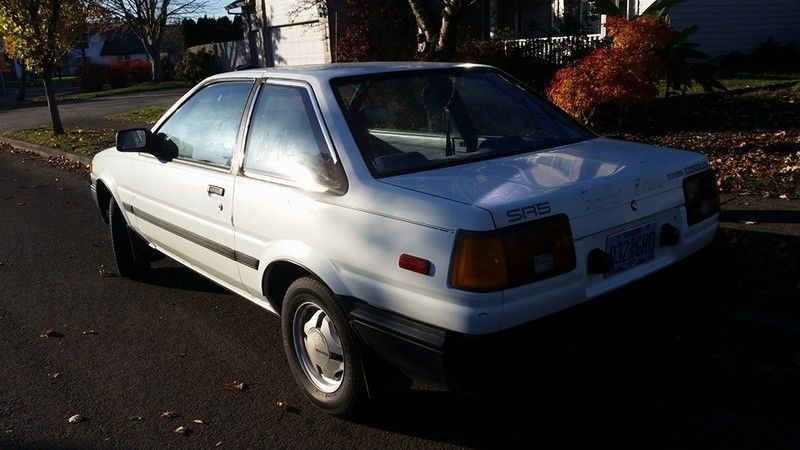 Such a clean engine bay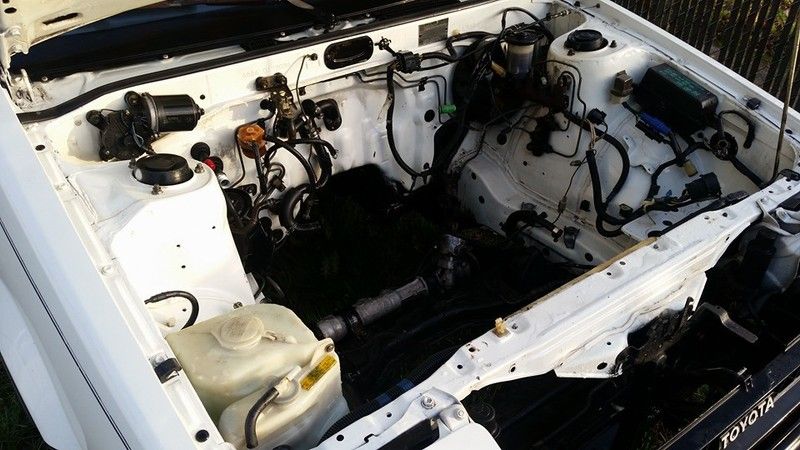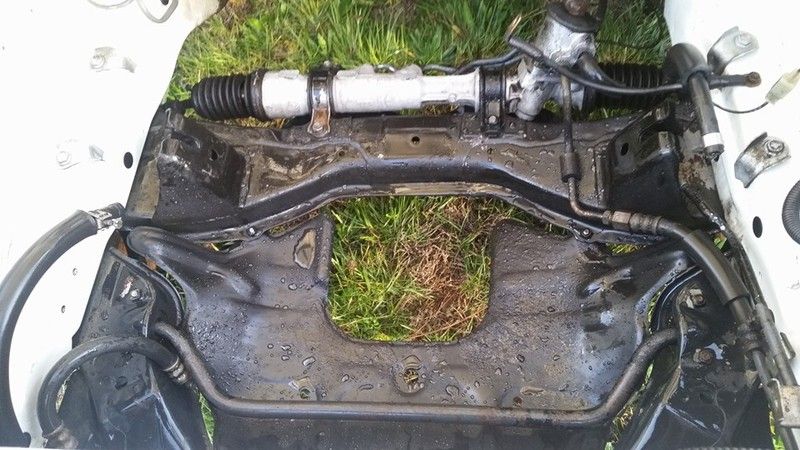 And now it's new heart. SXE10 3SGE Beams with a 6 speed that I scored on Ebay for only $999 shipped. Reason going Beams is because I had a chance to test drive an actual AE86 with a Beams swap and holy Crap!! It's a real kick!! It's the perfect machine for Auto-X.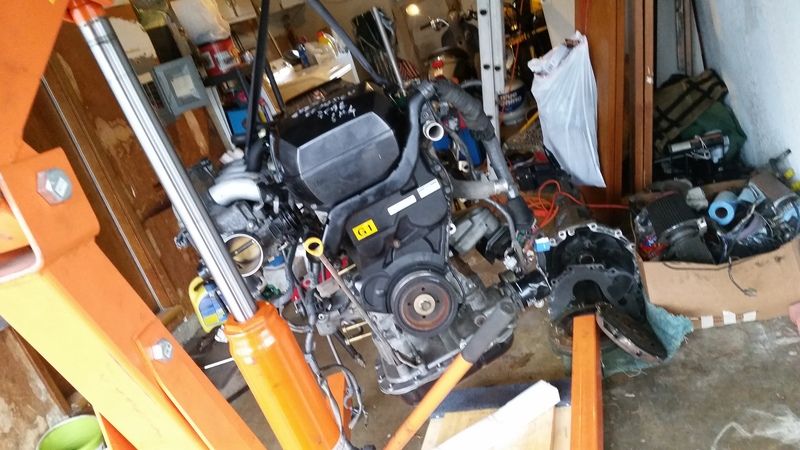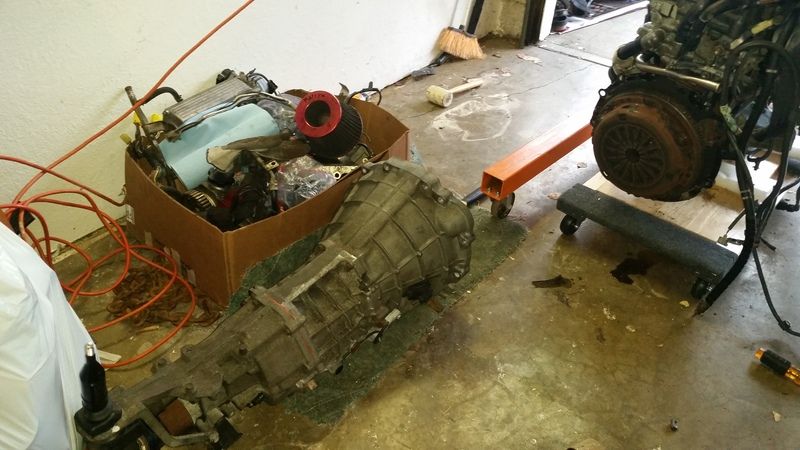 Everything checked good, no seals or anything needs replacement. Timing belt/tensioners has been replaced before.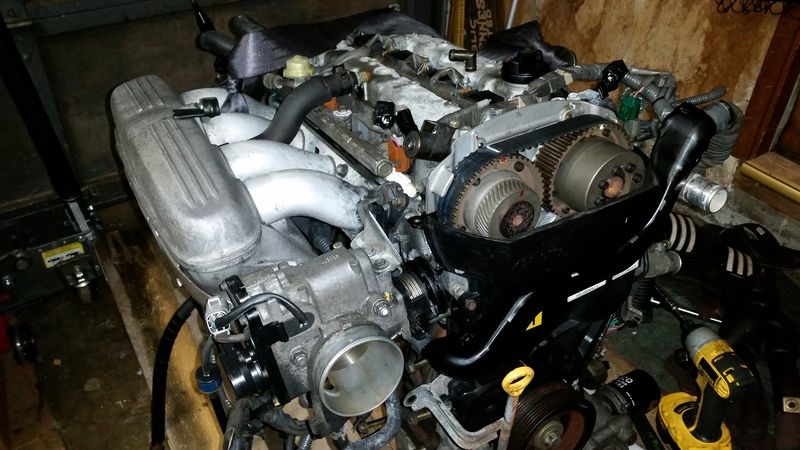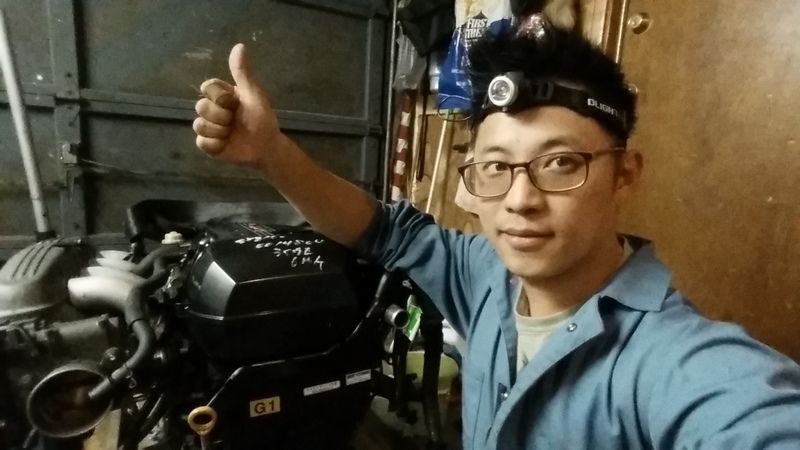 Lot's more details and pic coming up...