I probably should've done this when I first got my car or started going on this forum but oh well.
This is my 1986 Corolla sr5 I purchased in December 2005.
Picked up this 1986 cororra a few months after I got in a accident with my previous corolla that I was trying to put together back in mid 2005....... I'll start with that car first and that ome was an eBay purchase.
The eBay purchase lol. This pic is as good as it gets for this one.
Bought this with the help of a friend on eBay for about $2k. I thought it was a good price, probably would've gotten one that ran in waaay better condition but it had a 16v and discs all around AND it was the first time buying a car, go figure, but I knew what I wanted and I was just starting to get into cars. The only other problem with this waaaas, it was in Rhode Island. Got it transported for about another $1k and well F me.
Brakes sucked and only got the fronts to work, diff leaked, had some rust from what I remember, bad wheel bearings, and probably more issues if I had kept it longer. Got in a head on collision, not my fault, then grabbed a few parts that I could salvage of what I was capable of doing at the time.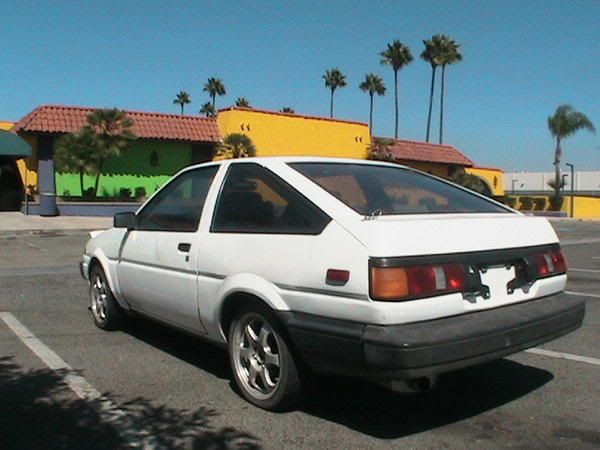 Only accident I've had.......let me rephrase that, only accident I've been in with another car to this day haha. I'm still waiting on bad drift accidents to happen because I know I'm in this for the long run so I'll see what happens in the future.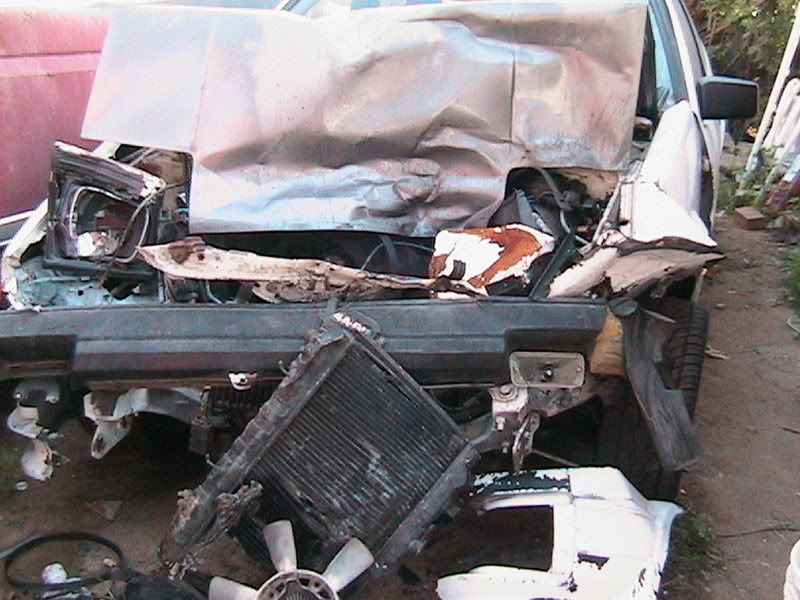 Peep the 16" wheels dis bad bish came with lol.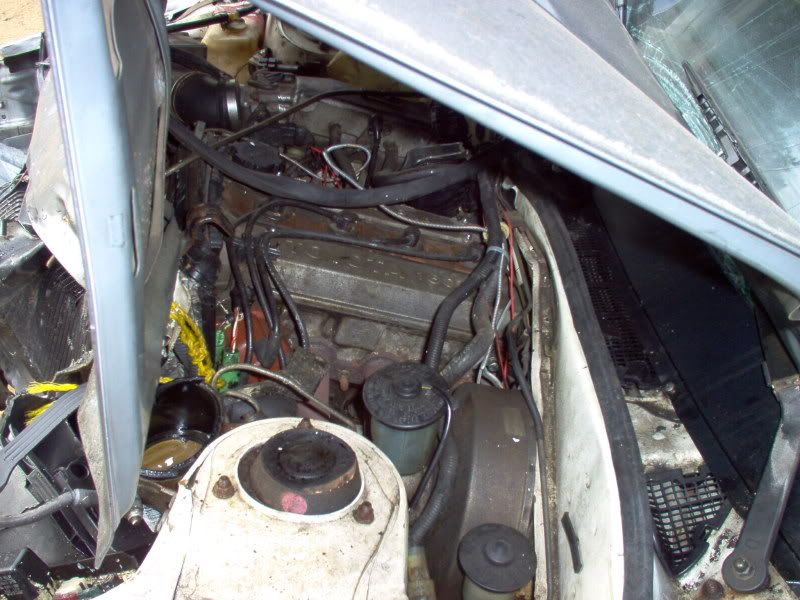 Looking at this pic now there's a lot more I could've taken off the car but I didn't have very many tools and I was learning how to work on a car. Some of the gray parts on the car were from my friend at the time, went by the name of Boo, asked me to trade him and I did.
Well on to the current build and this one is the 86 Corolla sr5 I picked up with a friend somewhere in the L.A. area for about $3k.
Super clean and a little molested but the car had about 150k on the odometer and the guy I purchased it from said it was his aunts and it was sitting in a garage for a long time. Well wish I would've kept the interior because I sold it about 5 years later because I'm already going to clean up my third 84 Corolla and keep that one clean and simple.
Mods this came with:
~ Magnaflow muffler
~ ae92 skirts
~ custom hood scoop and custom spoiler (I'll try to find a pic with the spoiler but dont think I have any)
~ rebuilt 4ac (went bad after about 2 months, F me again)
Peep the stock height and non functioning hood scoop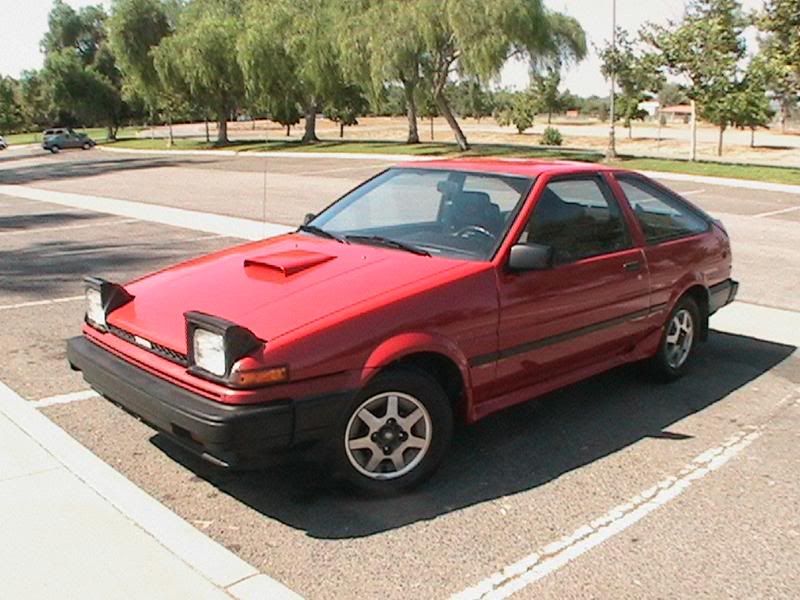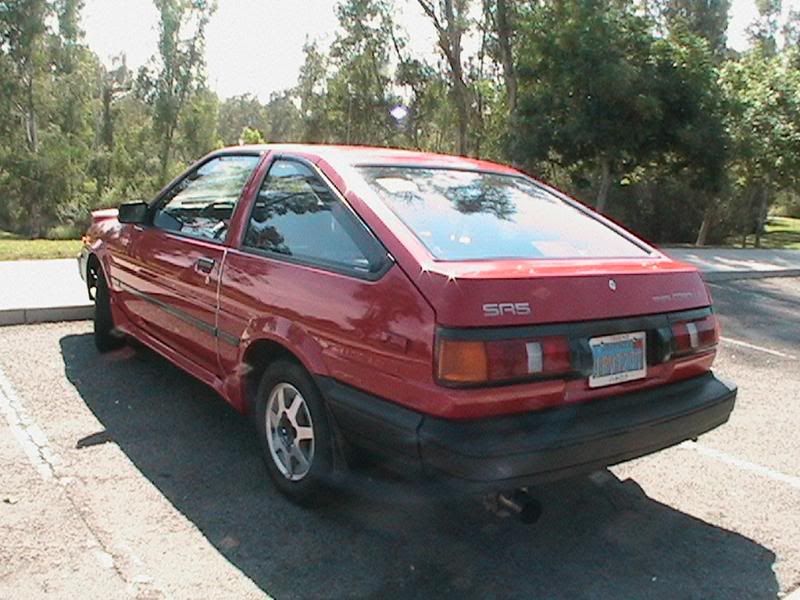 I'll post more pics and catch up with what I've done to this one over the years.