Hey everyone, glad to see club4ag is back up and running.
This is my New Zealand 1988 AE92 Corolla Hatch with 2nd gen 7 rib 4age. Have owned it since 2004. Has been a daily driver up until 2010 when I started to modify it with the aim to eventually turn it into a track/sprint/hill climb club car
Few photos of it non modified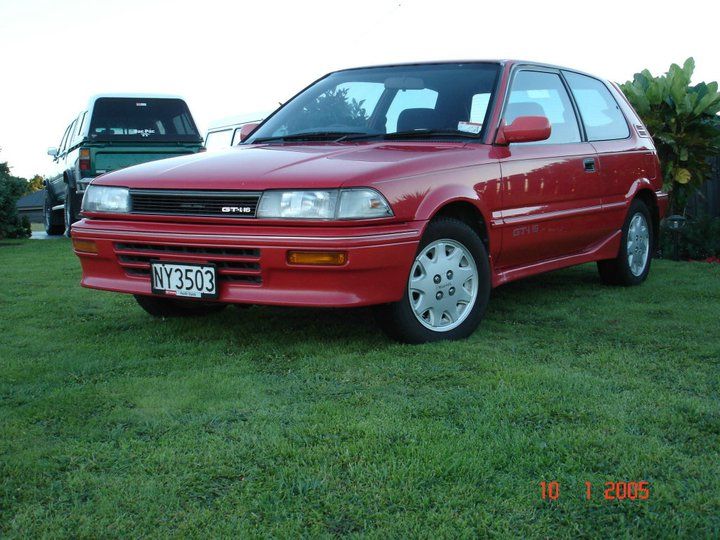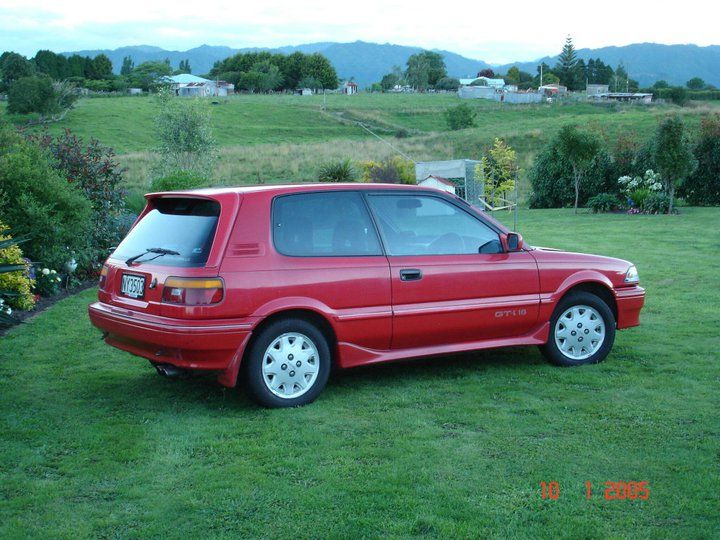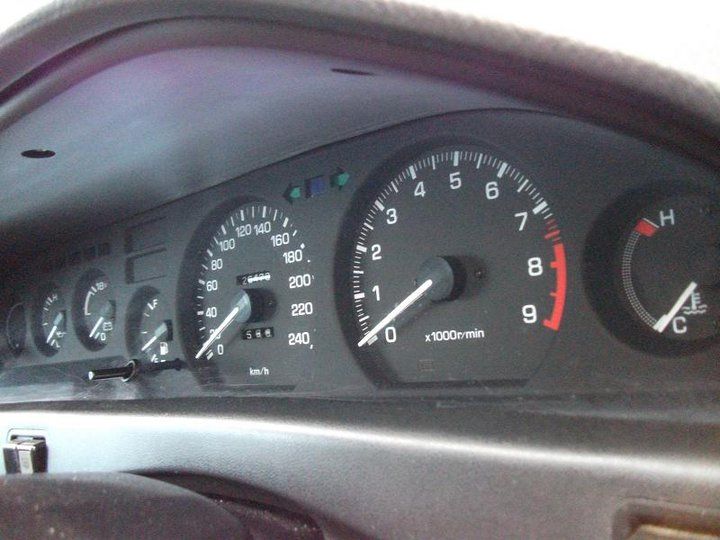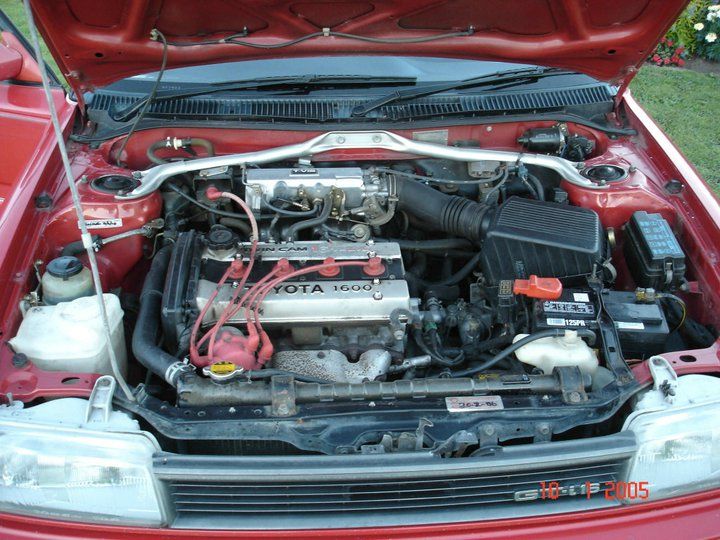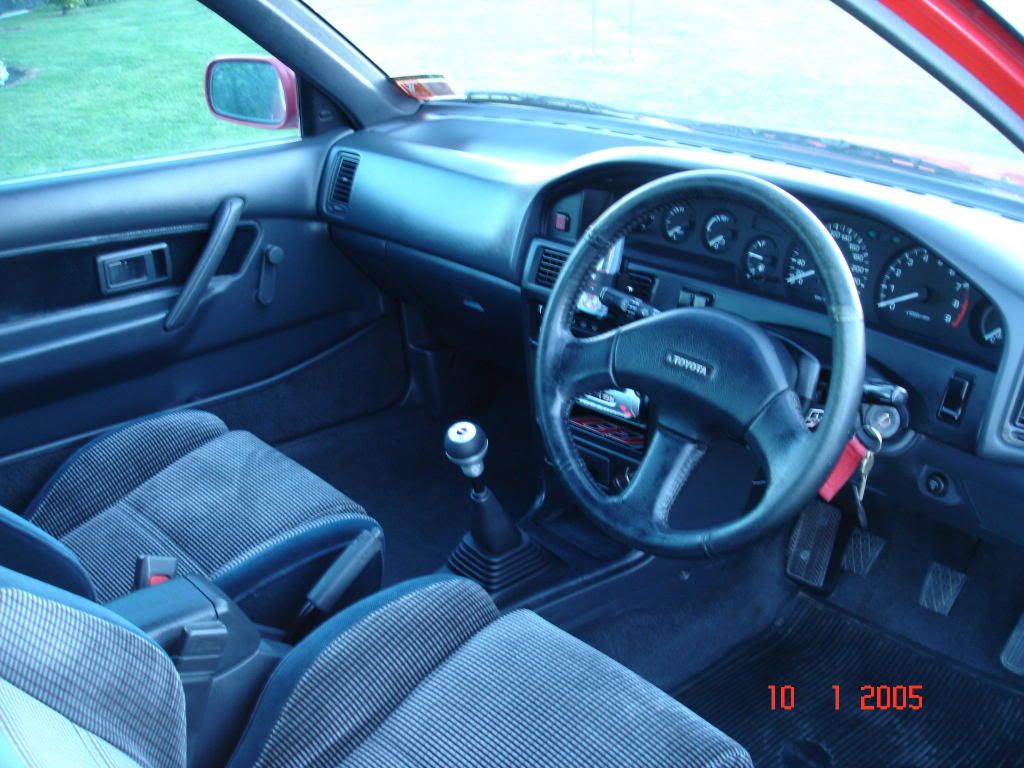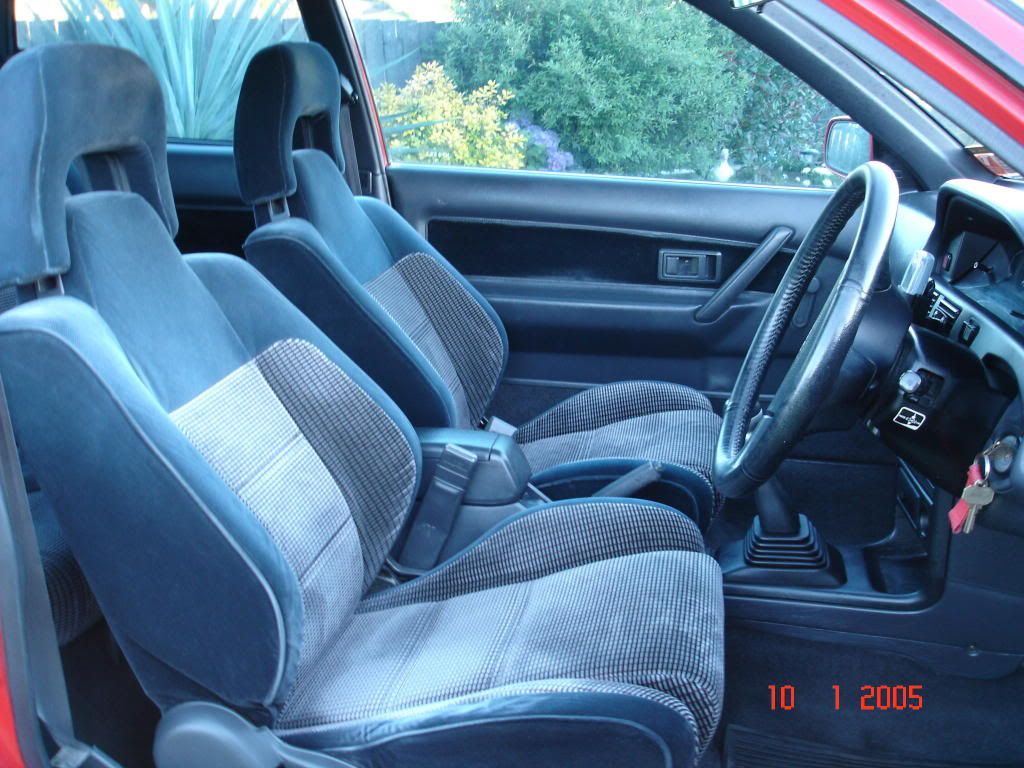 Since slowly modifying the AE92 I have mainly focused on handling/braking side of things first as there is not much point making a powerful car that can't handle or brake well
Things that have been done so far are
- 4:1 extractors with 2" straight through exhaust system
- intake pipe with K&N pod filter + ducting up from the front bumper to the filter
- Top Gun leads
- NGK Iridium spark plugs
- Cusco oil catch can
- Battery relocated to the boot (trunk)
- modified gear shifter (short shifter)
- Painted cam covers
- Rear strut brace (AE86 modified to fit the AE92)
- Selby 20mm rear sway bar (factory size 14mm)
- D2 Racing Coilover Suspension
- Toyota AE111 Levin superstrut front 2 pot Calipers with Toyota Celica ST185 vented rotors machined down to 260mm diameter, 25mm thick, dimpled. AE111 rotors couldn't be used as the center hole is 55mm and the AE92 is 54mm. (factory rotors are 238 diameter, 18mm thick)
- Toyota AE111 superstrut rear hubs, Calipers and 266mm rotors, 9mm thick. (factory 240mm diameter, 9mm thick)
- Goodridge AW11 MR2 braided brake lines
- RS 16" lightweight Alloy rims (white) + 17" Advanti Racing Spirit rims (Black), swapped over regulary.
- Ez Lip (from ebay) lower front bumper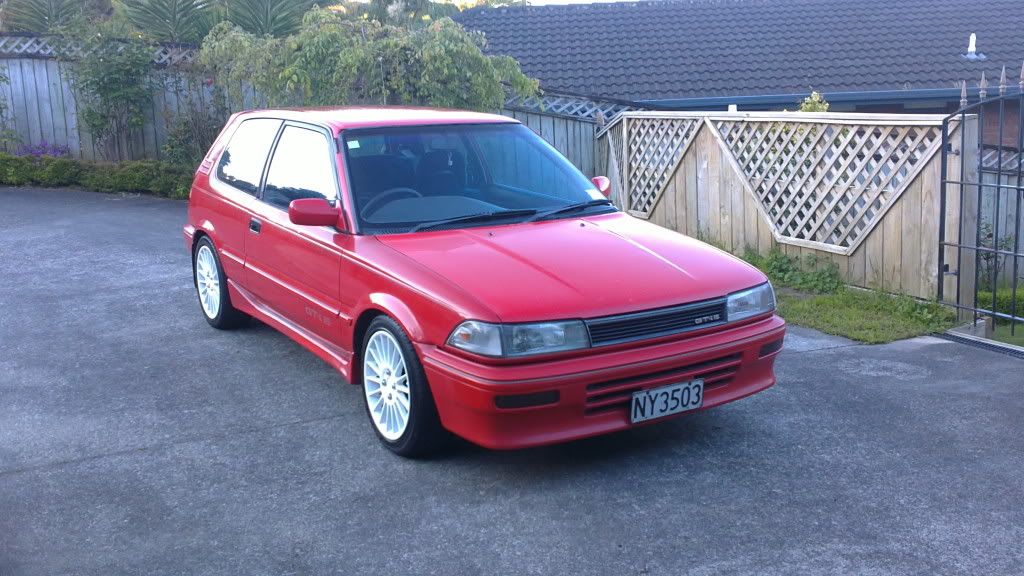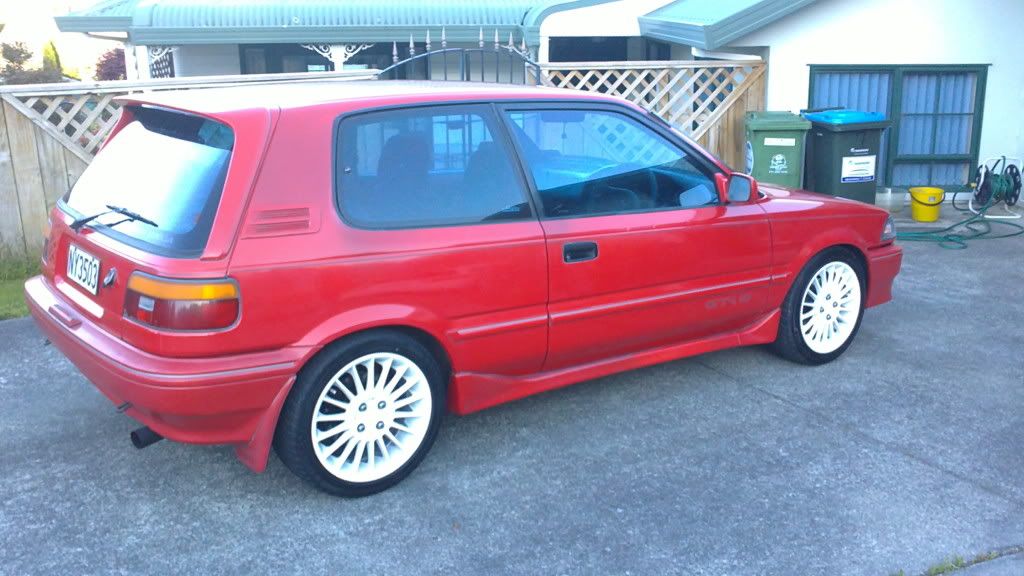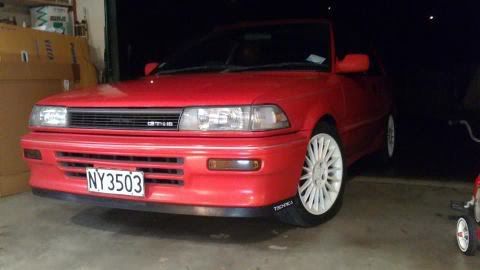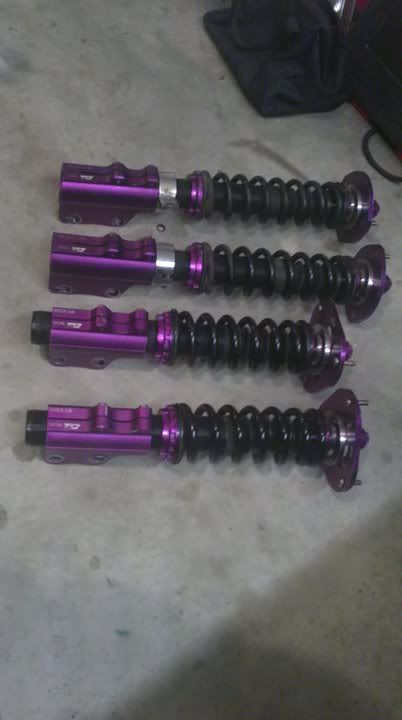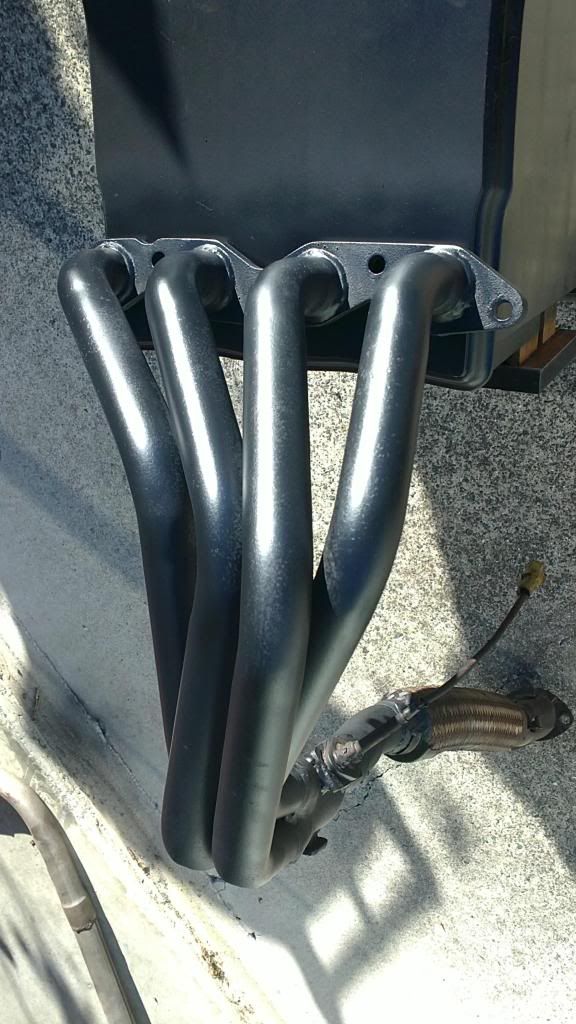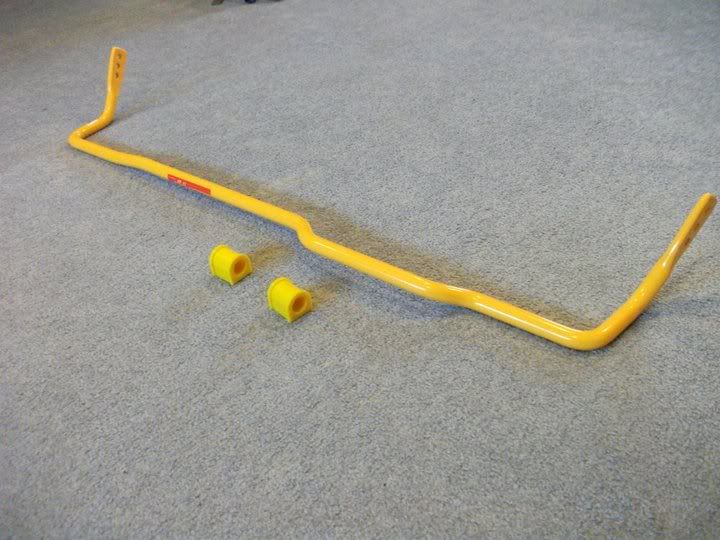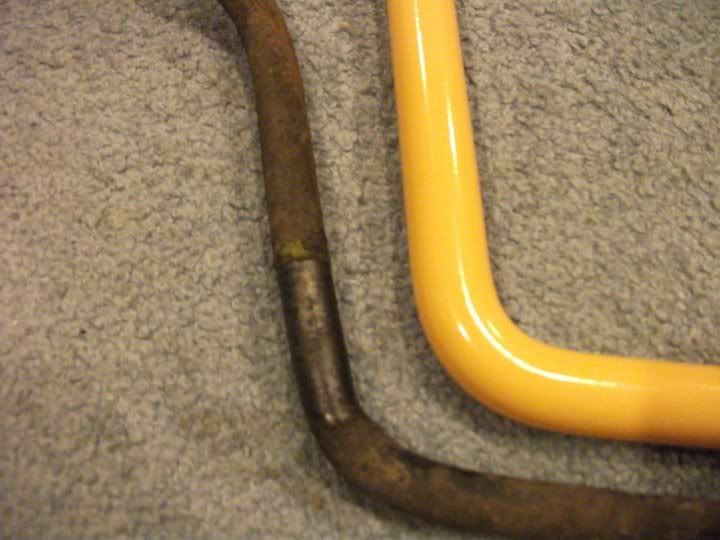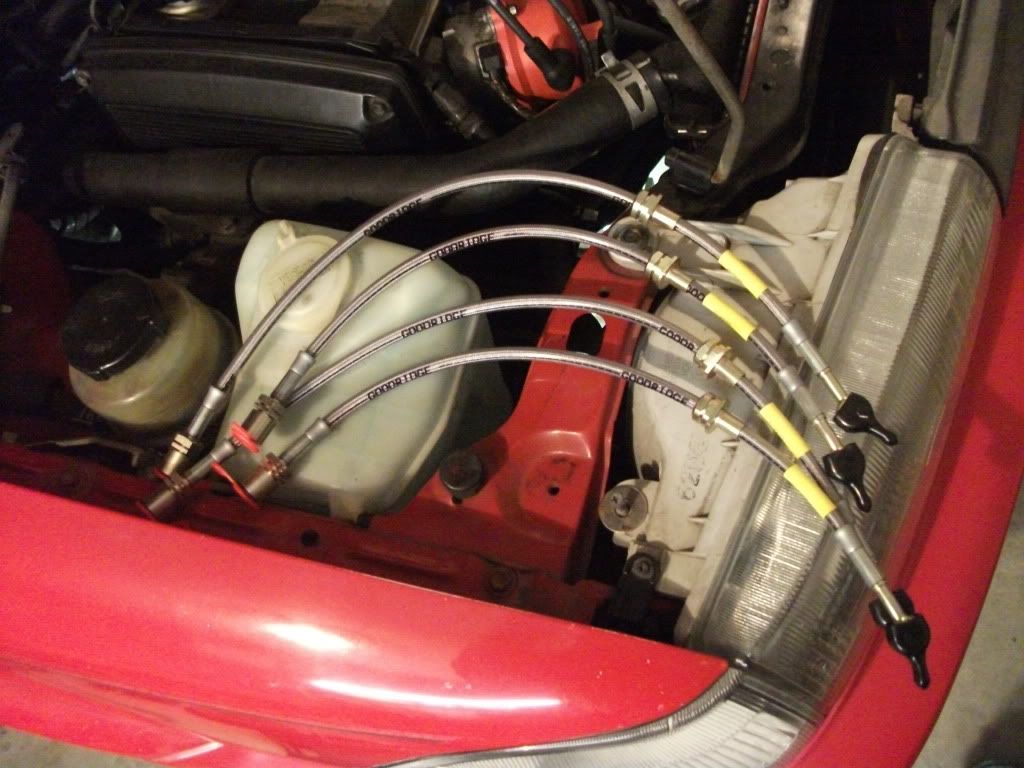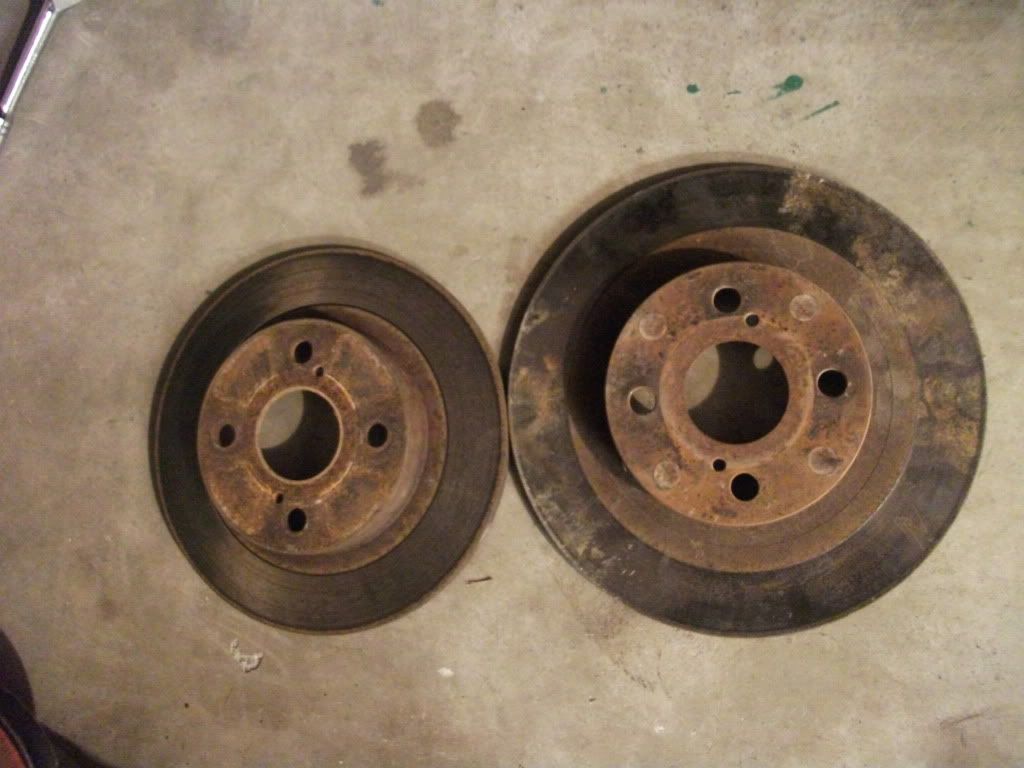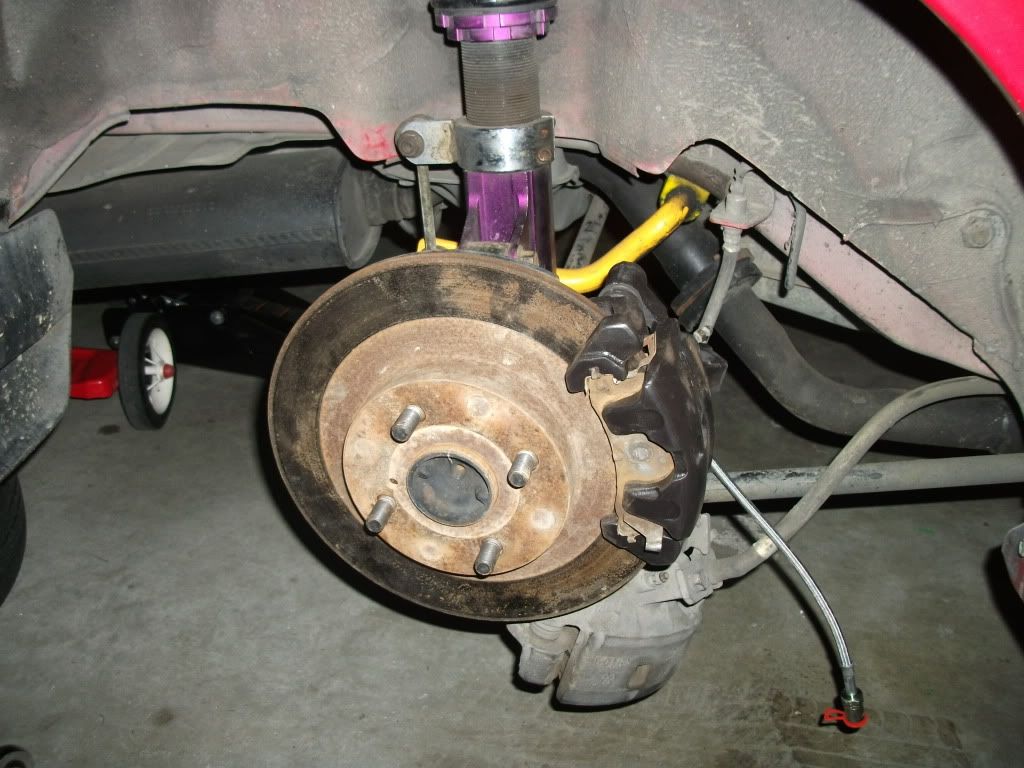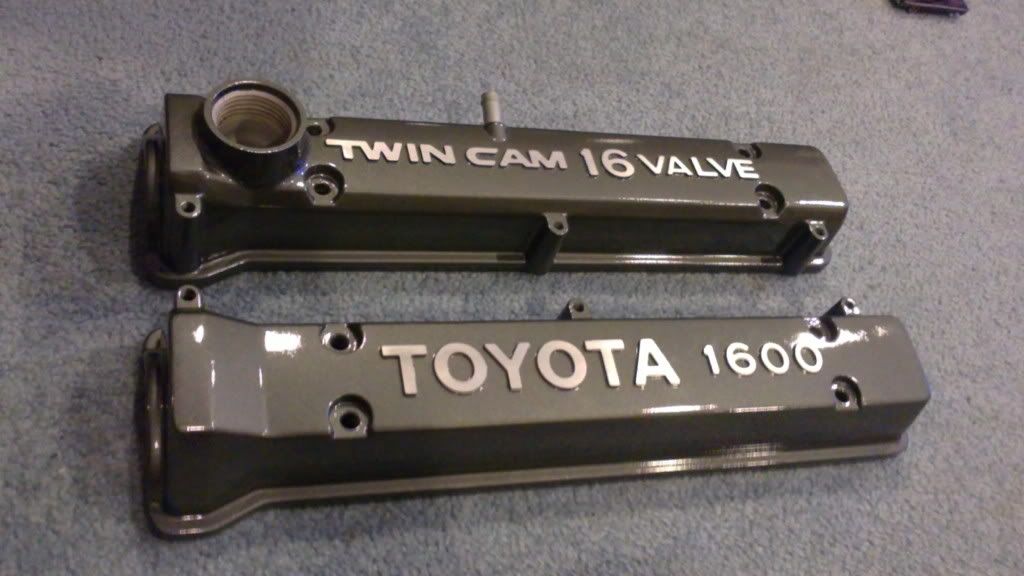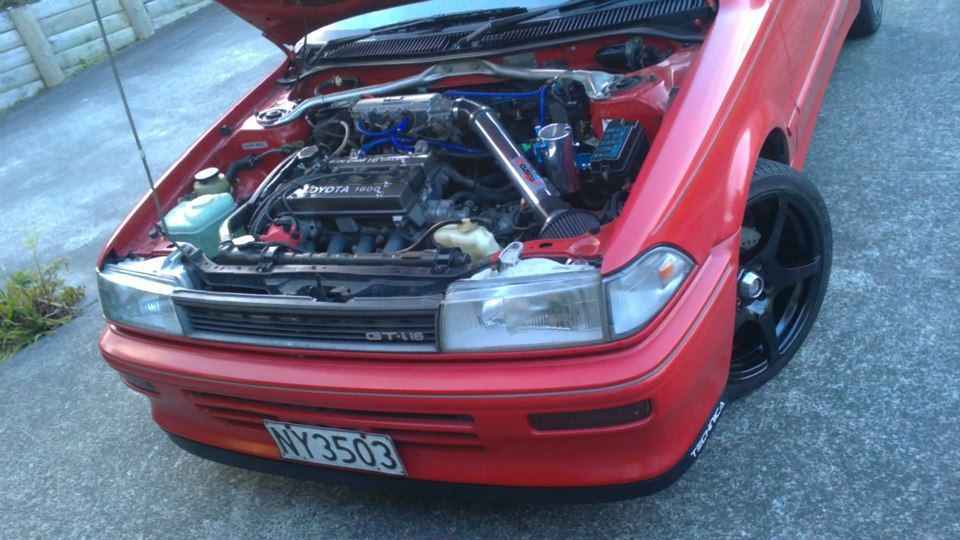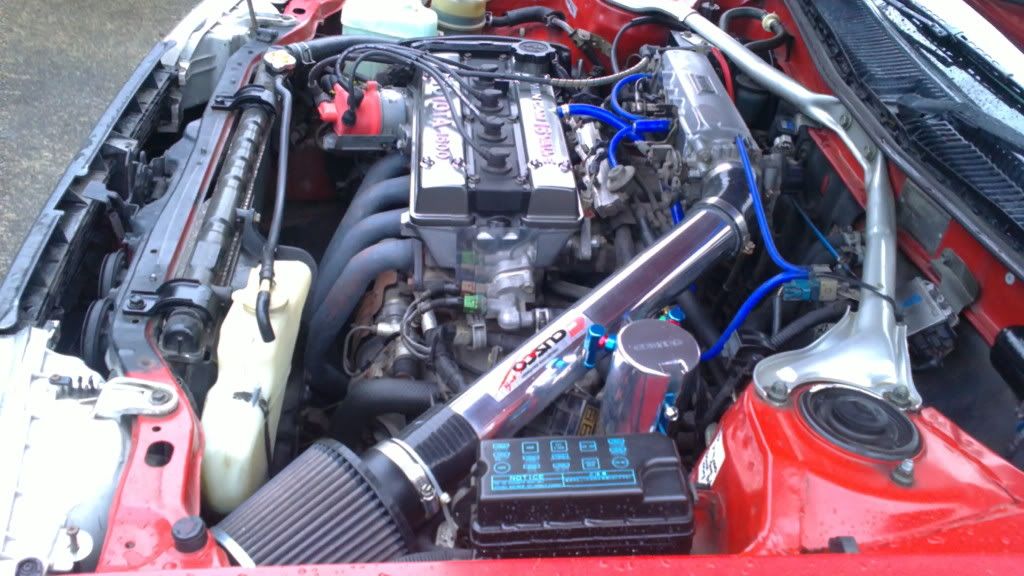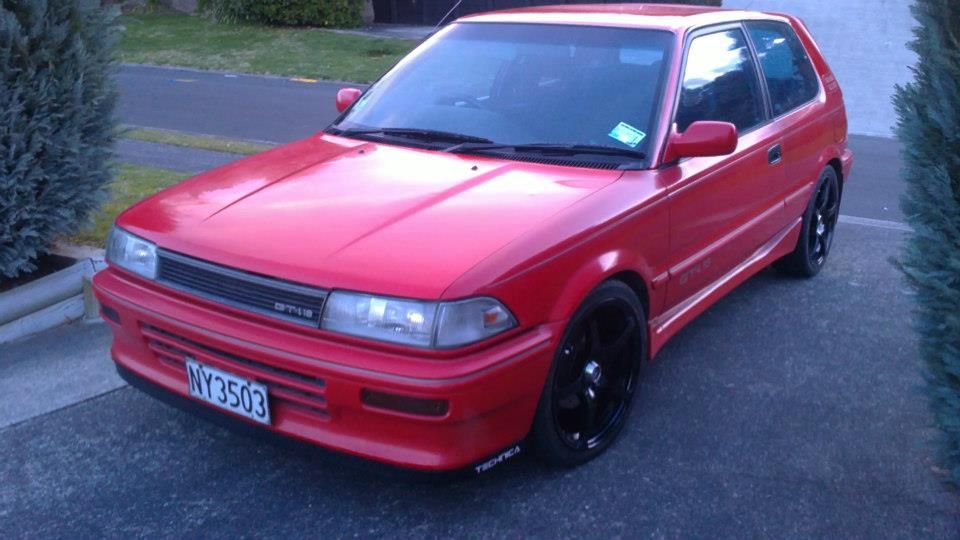 Recaro DC2 Honda Type R Integra Seats to go in soon once I get around to modifying seat rails to fit, also aftermarket steering wheel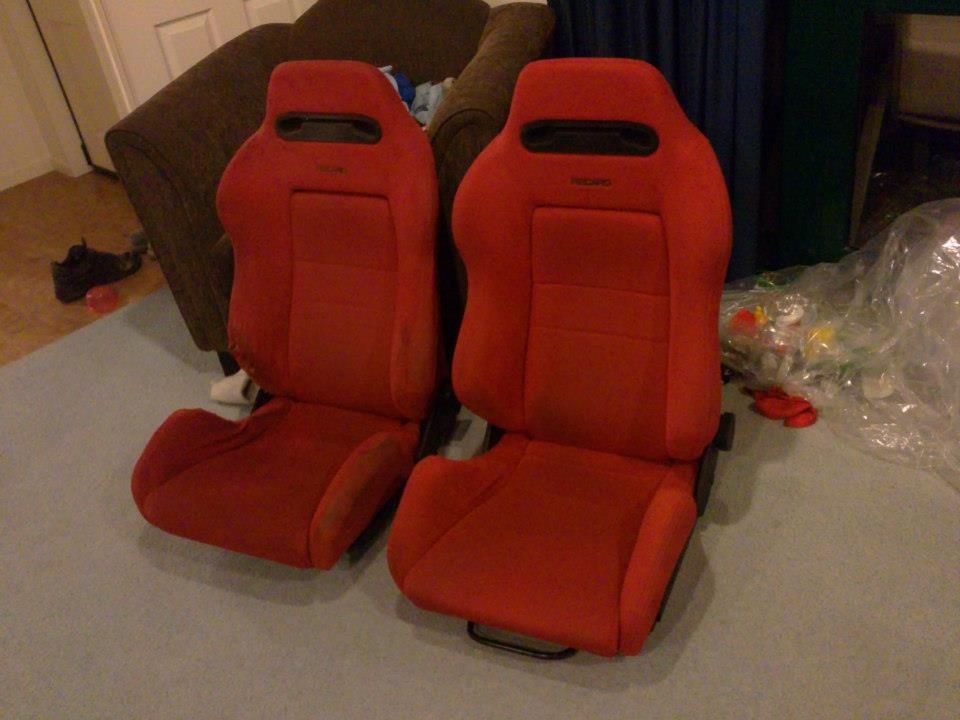 next things on list to do, LSD, clutch, flywheel, engine rebuild, head work,